Saving data on the cloud is the most efficient and secure way to store the data. In the cloud, the data is safe and completely off the hands. Different cloud services offer storage to people for a certain subscription price. WD is not only a hard drive company, but lately, it has introduced a cloud service, WD My Cloud. Let us see how we can use this cloud service to transfer photos from iPhone to WD My Cloud.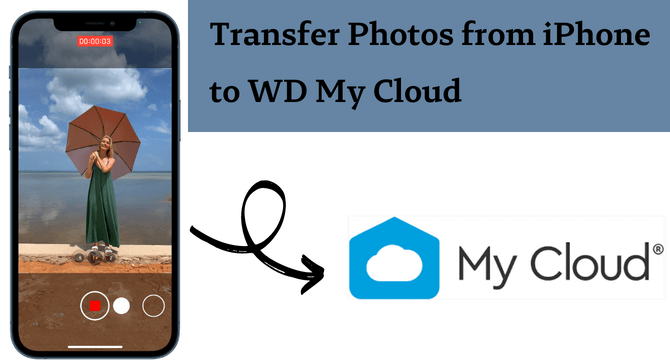 Part 1. How to Auto Backup Photos from iPhone to WD My Cloud
WD My Cloud is an organized cloud space where users can upload their data for future safety and retrieval. It also enables the user to turn on auto backup from an iPhone, and all the data will be backed up automatically. So, there is no need for the user to backup photos manually after a certain time.
Step 1. To be able to auto backup photos from iPhone to WD My Cloud, the user needs to install WD My Cloud app from the App Store. Open the app and log in.
Step 2. To enable auto backup for photos and videos, go to Settings. Here you will see an option of Photos and videos under the heading AUTO BACKUP. Tap on it to enable the auto backup.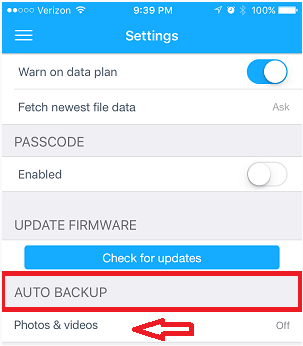 Step 3. Click on Camera backup and navigate to the location where you want to save your photos on the cloud. The user can create a new folder or choose an existing folder to do so.
Part 2. How to Manually Upload Photos from iPhone to WD My Cloud
WD My Cloud doesn't only have an auto backup option for the user to sync photos and videos to the cloud. If the user wants to save some storage on the WD My Cloud, then he can upload only important photos and videos. To manually upload photos from iPhone to WD My Cloud, follow these steps.
Step 1. Download and install the WD My Cloud app on your iPhone. Register and log in.
Step 2. You will see three dots in the top-right corner. Tap on it, and you will see an option of Add Photo. Allow access to the gallery.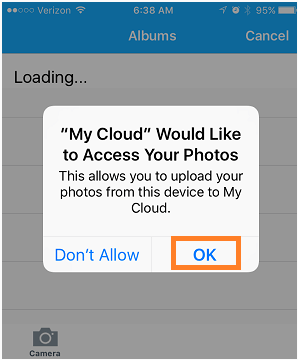 Step 3. Choose the photos that you want to upload to the WD My Cloud and tap on Upload. This is a manual way of uploading photos from iPhone to WD My Cloud..
Part 3. How to Selectively Backup 18 Types of Data on iPhone Without Storage Limit
If the user wants to create a selective backup of iPhone data, then there is a third-party tool, iMyFone iTransor. This tool allows the user to create a backup of different types of data and then restore it as well. Backup can be created in different ways, a full backup or the selective backup.
Let us look at how we can selectively backup data on iPhone, but before that, it is better to have a look at the features of iMyFone iTransor.
Features
It allows the user to backup data, view, and export them in more than 18 data types.
It can restore data from iTunes and iCloud without any data loss.
The user can also backup and restore apps like WhatsApp and WeChat.
Selective backup and recovery are one of the key features of iMyFone iTransor.
It is compatible with even the latest versions of iOS.
Step 1.Download and install iMyFone iTransor on your computer. Open it and click on Backup Device.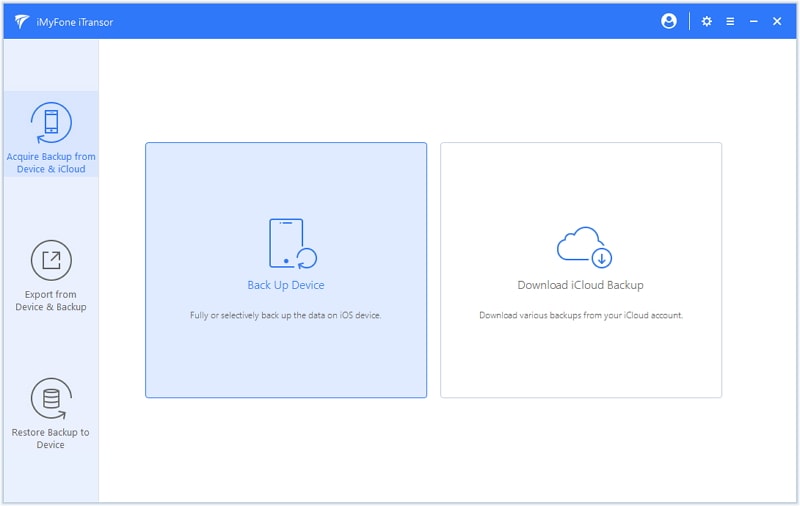 Step 2.Connect your iPhone to the computer. Here, you will see all data types that you can select to backup. Manually select the data type for 18 types of data. Then click on Back Up.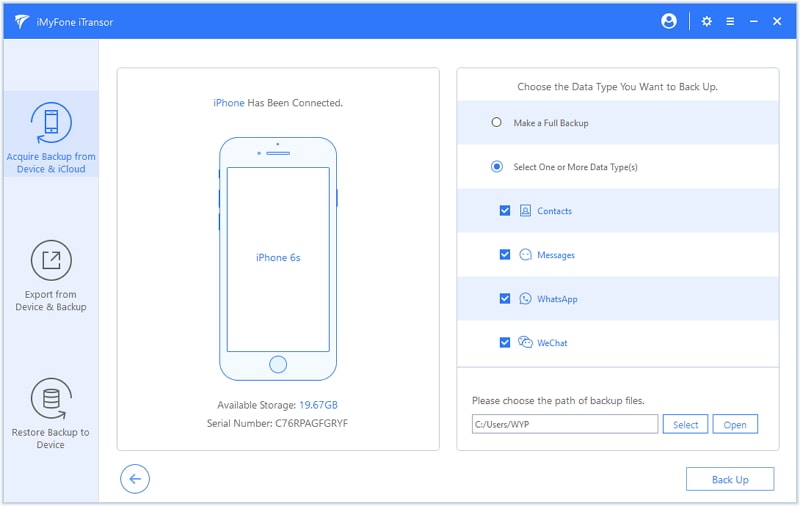 Step 3.The tool will then start to create the backup of your selective data. It will show a notification when the backup is created. The user can then view or export the backup if he wants.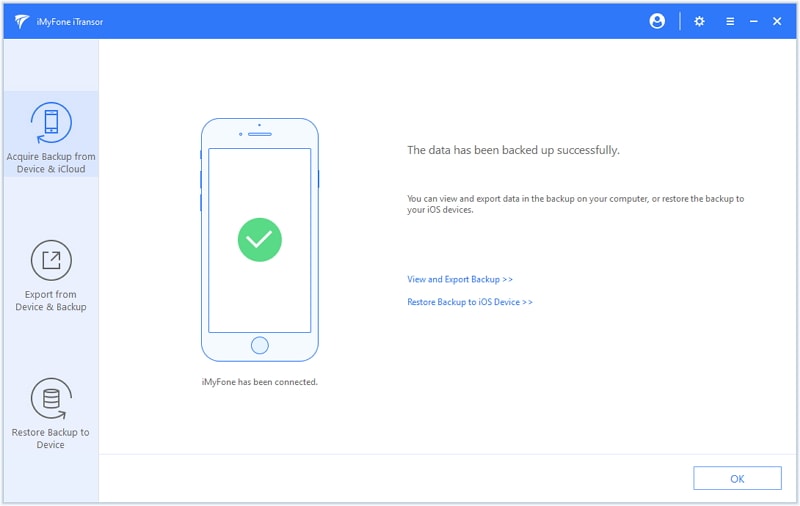 FAQs: More About Backing up Device with WD My Cloud
1

How do I access my WD My Cloud from my Android?
On Android, the user can access WD My Cloud from the browser. Go to the website and log in to your account to access your cloud data.
2

Why is WD My Cloud auto backup not working on my phone?
There are a few reasons why WD My Cloud auto backup does not work on iPhones. There might not be enough memory on the cloud, background uploading is disabled, or you are looking in the wrong folder. Resolve these issues and if the problem persists, close and reopen the app.
Conclusion
WD My Cloud is a great cloud service that allows the user to upload important data so it can be saved for the future. The user can download its app on iPhone and enable auto backup so that all the photos and videos can be backed up. If the user wants an additional third-party app that provides a backup of all the data on the iPhone, iMyFone iTransor is the best option. It can create a full backup or selective backup of your iPhone data.