"Hi, I want to know how can I delete an iCloud backup and what happens when I delete iCloud backup? Can anyone help me please?"
No matter what is the reason behind the decision of iCloud backup deletion, for example, you wish to clear up storage space or you no longer need the backup, before you move on to delete, we would like you to know what will happen if you delete your iCloud backup. We will also provide you some important information on how to manage your iCloud backup better.
1. What Happens When I Delete iCloud Backup
First of all, if you delete your iCloud backup, the data you have backed up to iCloud will be erased. That means you will not be able to recover data from iCloud backup if set up your iPhone from the start or you lose any important data on your iPhone. Of course you can use third-party tool such as iMyFone D-Back, to recover data directly from your iPhone, but not everything can be recovered. No recovery tool can guarantee that. Therefore, if you have important data in the backup, do not delete it, you can try to export the data and then delete it.
Secondly, when you delete your iCloud backup, the data you synced to iCloud.com or with other iOS devices will not be influenced. Some people worry about the data they have synced to iCloud will be erased. Actually, the data you sync using iCloud and the data you backup to iCloud are different. They will not influence each other.
Thirdly, when you delete your iCloud backup, you iCloud storage will be released, but your iPhone storage will not be changed.
2. How to Delete an iCloud Backup
There are 3 ways to delete an iCloud backup. Please check the detailed steps below.
Delete iCloud Backup using iOS Device:
Open 'Settings' and tap on your name or Apple ID.
Now, hit on 'iCloud' and head to 'Manage Storage'.
Tap 'Backup' followed by the device's name you no longer need backup of.
Finally, hit on 'Delete Backup' and you're done.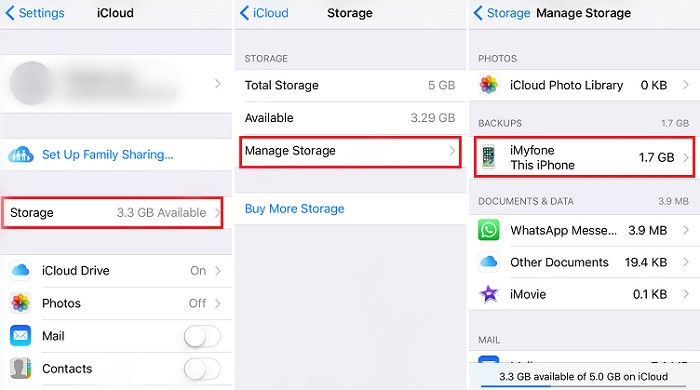 Delete iCloud Backup via Mac:
Open your Mac and select Apple menu.
Pick out 'System Preferences' from the menu and hit on 'iCloud'.
Go to 'Manage' now and click 'Backups' from left.
Pick out the iOS device from right and click on the one you don't need backup of. At last, hit on 'Delete'.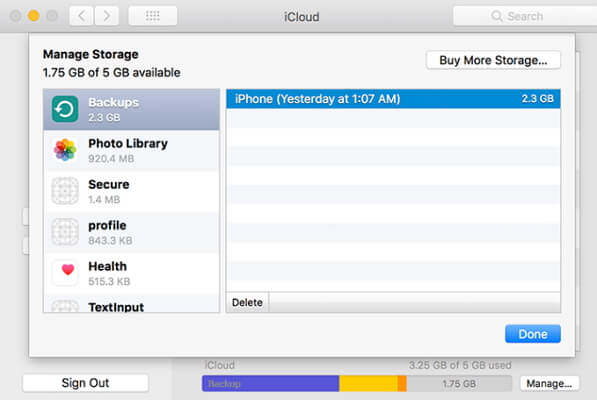 Delete iCloud Backup via Windows PC:
Start with opening iCloud for Windows. Now click on 'Storage'.
Look for 'Backups' on the left side and choose one iOS device from the right side.
Finally, hit on 'Delete' and your iCloud backup will be deleted.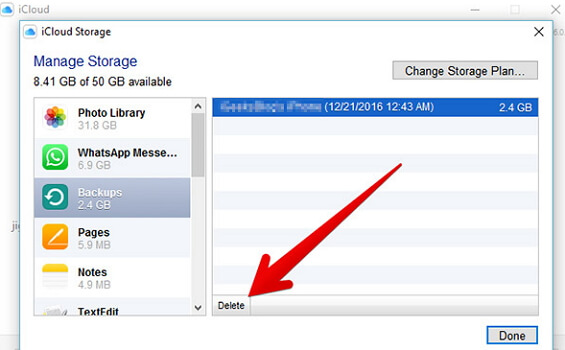 3. How to Selectively Save Data You Need from an iCloud Backup before Deleting It
To save the important data in your iCloud backup before deletion, you can export it using a reliable data exporter tool. In such case, we recommend you iMyFone iTransor which is an outstanding iOS data exporter and holds the capability to export over 18 data types easily from iCloud/iTunes backup, iPhone/iPad/iPod touch as well.
It is completely compatible with the latest iOS models and iOS version including iOS 15/14/13. Let us see the tutorial to export data from your iCloud backup.
How to Export Data from iCloud Backup via iMyFone iTransor
Step 1 – Download iCloud Backup
Download iMyFone iTransor on your computer and install it. Click 'Acquire Backup from Device & iCloud', and then 'Download iCloud Backup'. Then enter your iCloud details.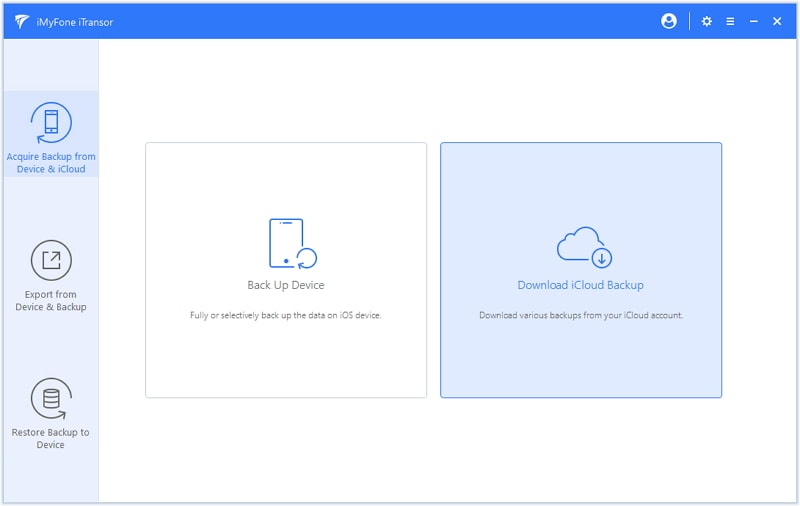 The program will show all the iCloud backups in your iCloud account. Choose the iCloud backup that you want to delete and save data from, then click 'Next'. You can download all the backups one by one.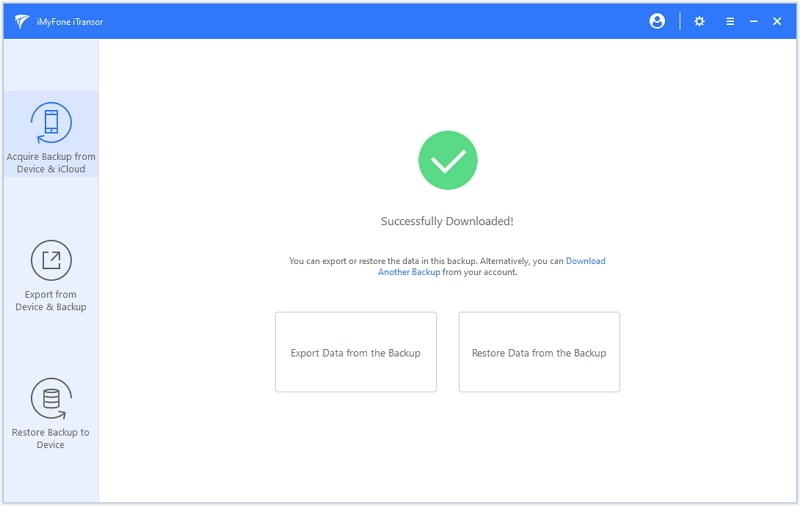 Step 2 – Export Data from iCloud Backup
Click 'Export from Device & Backup' option at the left panel. Choose 'Export From Backup' option. You will see the backup list detected by iMyFone iTransor.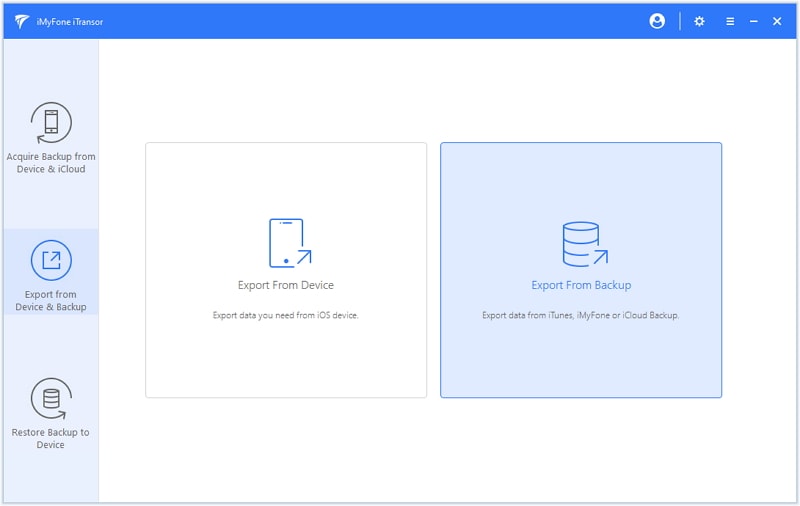 Choose the iCloud backup that you want to save data from and click 'Next'. After picking out those you wish to export, click 'Scan'.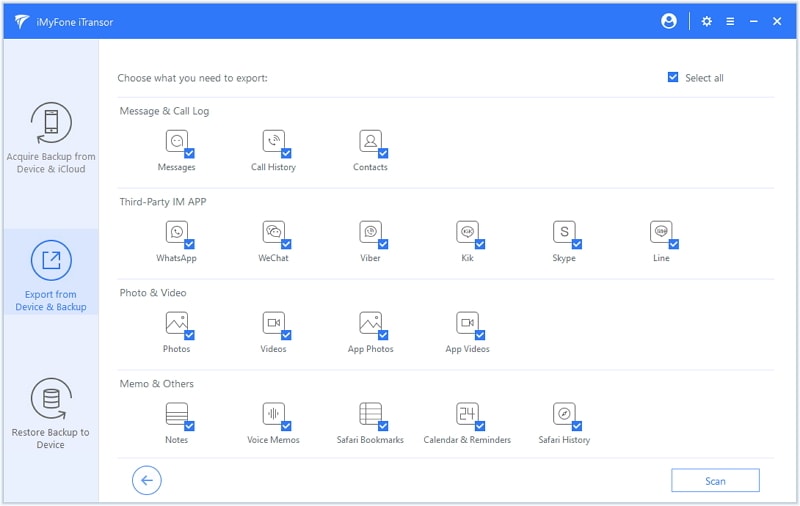 After the scanning, the program will allow you to preview your data. Choose the items you want and hit on 'Export' at the end. This will get your desired data exported from iCloud backup. Now you can delete the backup from your iPhone or on your computer.
---
4. Selectively Restore iCloud Backup & Merge with the Data on iPhone
If you wish to restore some data to your iPhone from your iCloud backup and merge the data with the corresponding app data on your iPhone, iMyFone iTransor can help you too. This tool offers its users the flexibility to backup and restore your iOS data fully or selectively. You can backup and restore only WhatsApp, WeChat, Messages, Contacts instead of all the data on your device. You can also simply restore these data types from your iCloud or iTunes backups via this tool and merge the data together. It offers free trial version, so you can just click the button below to selectively restore iPhone from iCloud backup and have a try!