You must be aware of the fact that your location gets tracked on your Android phone, iPhone, PC, or Mac. One of the many reasons why they track your location is that some businesses (apps and websites) serve in a location-specific manner to provide you with content based on where you are. Therefore, you might want to know – how to change your location on Google in case you travel to a different location or if you wish to stop Google from tracking your location. There are ways to do that, but all of them are tricky. Hang on, and we will let you know the perfect way to change Google location settings.
Part 1: How Does Chrome Know Where You Are?
There are plenty of ways on how Google tracks your location. This information is not device-specific. You have to be aware of the fact that google chrome runs on your computer, laptop, smartphone, and tablets as well. Even if you are wearing a smartwatch, it will also track your location as it is connected to your smartphone or tablet. Before jumping on to – how to change location in Google, you should know how it does that. Here are the three ways google chrome tracks your location.
Wi-Fi:
If you have a wireless internet connection, then you might be familiar with the term Basic Service Set Identifier or BSSID. It is nothing but a token that helps to identify the access point's identity or router within the circle of the network. However, that does not mean that the BSSID. It does not possess any kind of information about your location. Other than the IP address, your router does not know where it is physically located. But, anyone can know the location of your BSSID. This is mainly because all the information it contains is public. When you access the router from any of your devices, an entry gets saved in Google and is correlated by the GPS location of your smartphone. Once chrome gets access to any router, it will use the BSSID to get its location by the help of HTML5 Geolocation API.
IP Address
Accessing the location of your device through the IP address is known to all. All the service providers of the internet draw a correlation between the range of the IP address and specific regions of the country. To put it in simpler words, an automated query to your particular ISP, which then requests the location of the device, which makes it easier for anyone to know the actual location of your device or at least can contribute to it. Once someone identifies as to what state your device is, he or she can quickly determine the city you are at.
GPS
The smartphone or tablet that you are using has hardware that crosses with the huge network of GPS or the Global Positioning System, which has 30 satellites till 2016. All of these satellite keeps on transmitting the actual time to the earth. This is done with the help of the radio transmitter and a clock that is attached to the satellites. The GPS receiver, which is in your tablet or smartphone or your laptop or PC, receives that signal from the satellite orbiting the earth, which is relatively close to that particular device. Then the receiver tries to calculate the timestamps and the strength from all other satellites. It can get access to determine its physical location on earth.
The smartphone you are using can give an accurate location for about twenty to ten feet of the actual location, chrome has access to the GPS and uses it to track your location.
Part 2: How to Change Location on Google Chrome on iPhone?
Some people might feel that Google is invading their privacy by tracking their location. Whereas, some people might be on any confidential work and do not want Chrome to track the location. Thus, here is how you can change google location settings:
Method 1. Change Your Location on Google Chrome for iPhone with iMyFone AnyTo
If you are currently struggling to know – change my location on Google, then this is an excellent way app that will help you do so. No matter what is the reason for changing your location, this app will help you change it in some cool way to fake your location. The process is as easy as 1-2-3 thing. Moreover, with this tool you can also access geo-prohibited contents, simply by spoofing your location in real-time.
Here are some key features that you should check out:
iMyFone AnyTo enables you to change your location anywhere in no time at all.
Works efficiently with AR games based on location tracking.
Enables you to access geo-prohibited contents.
Fully supports iOS devices running on the latest iOS 14 firmware version.
Works smoothly over Windows 7, 8 or 10.
Here Is How You Can Change Your Location with iMyFone AnyTo
Step 1: Get Started
Install and launch iMyFone AnyTo on your computer, click "Get Started".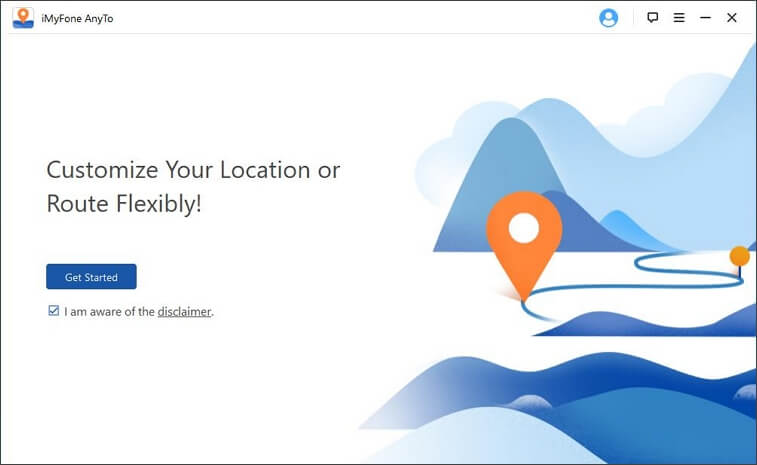 Step 2: Connect iPhone
You can connect your iPhone with a computer with a USB cable. Unlock your device and click "Trust." Enter your screen pin code, agree when it says, "Trust this Computer."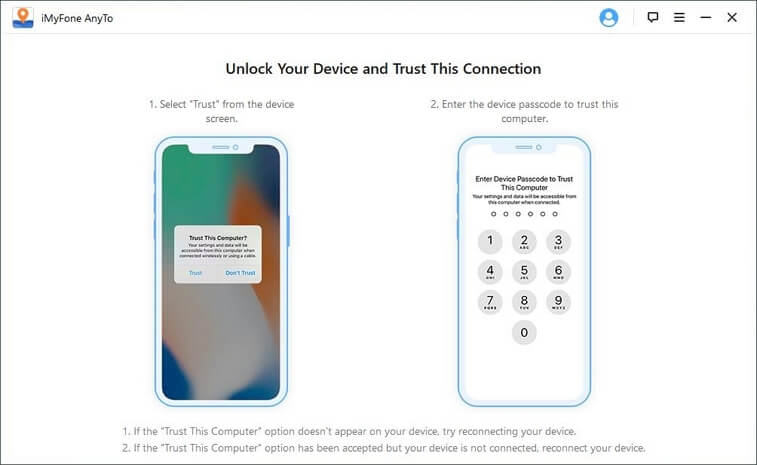 Step 3: Enable Teleport Mode
Click "Teleport Mode" on the upper right corner (3rd) of the map. Now you can zoom in or out and select a location.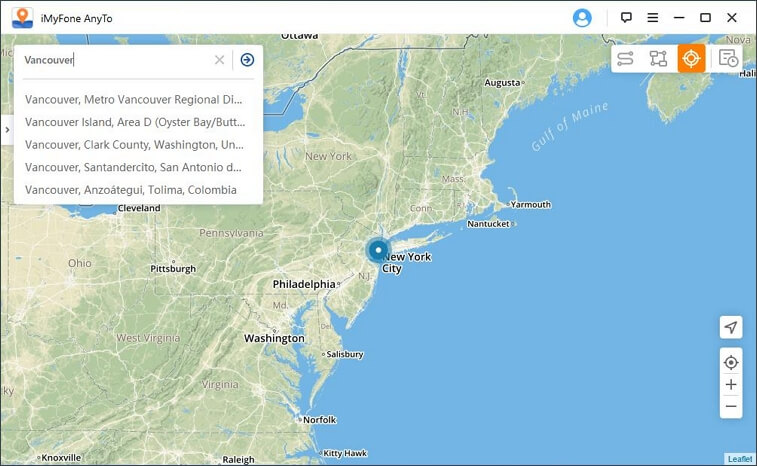 Step 4: Change Location
A sidebar will come up when you select your destination. Click the "Move" option. And that's it. Your location will be changed.
Location displayed in iMyFone AnyTo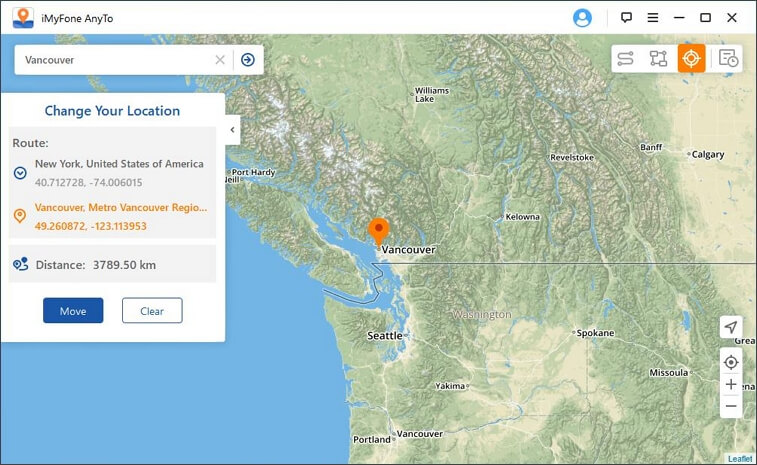 Your location on Google Chrome is changed on your iPhone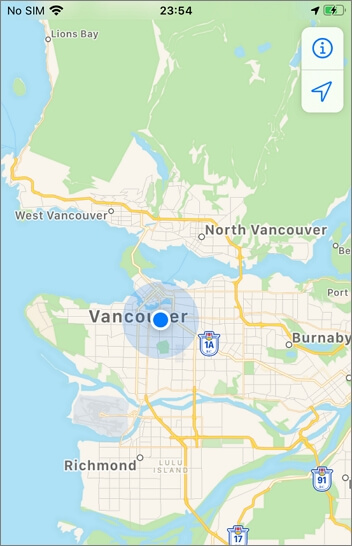 Method 2. How to Change Location on Google Chrome for iPhone in Common Way?
Step 1: Click on the "Settings" on your iPhone and scroll down until you reach "Chrome," then tap on it.
Step 2: Now, click on "Location" and select any of the options from – "Never," "Ask Next Time," or "While Using The App."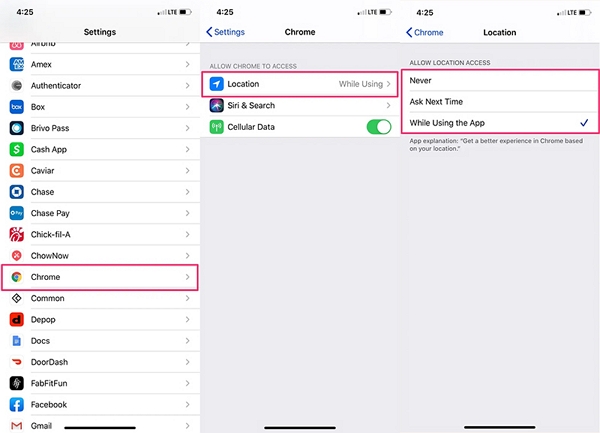 Part 3: How to Change Your Location on Google Chrome on Android?
You can easily find a solution to your – change my location on google with the help of this app called Fake GPS. It has both paid and unpaid versions. With this app, you change your location whenever and wherever you want. Here is how you can do it.
Step1: Download and install the app. It will, at first, show your actual location.
You will notice that there is a blue dot on your screen. You can move it and select a location.
Or you can click the "three vertical dots". Go to "Search," and switch to "Location" from "Coordinate." Now, type the place you want to set your location to.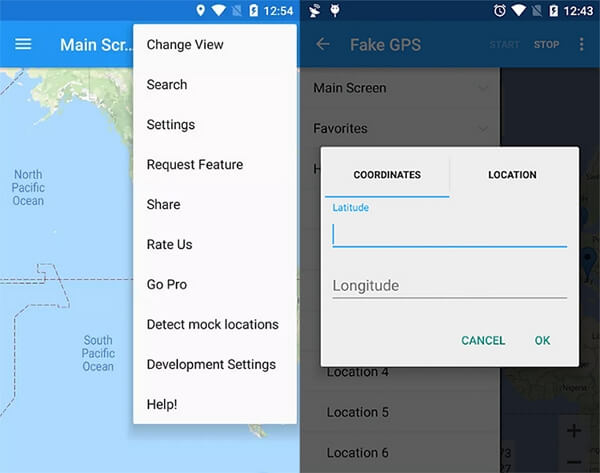 Step 2: Now go to "Developer Option" by clicking the "Home button" on your phone settings and click "set mock location," then select "Fake GPS."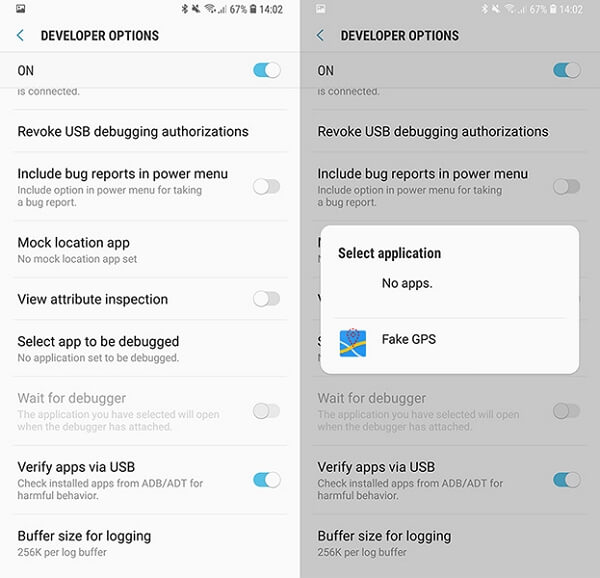 Step 3: Come back to the Fake GPS app and click the "Start" button.
Part 4: How to Change Your Location on Google Chrome on PC or Mac?
Here's the way that you can use to change my location on google your PC or Mac:
Step 1: Open your "Chrome browser." Click the "Customize and control tab," followed by "Settings."
Step 2: Scroll down to the "Advanced Tab" And opt for "Privacy and security," then, tap "Site Settings."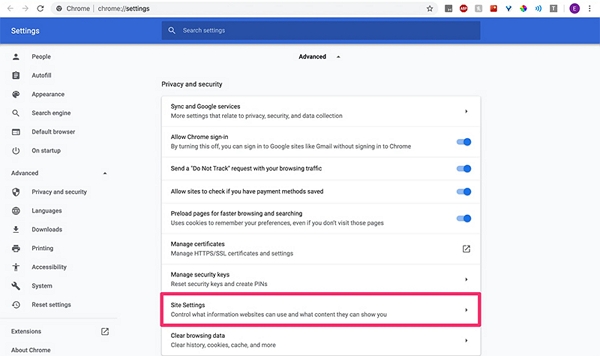 Step 3: Tap "Location," followed by toggling the "Ask Before accessing" switch on or off.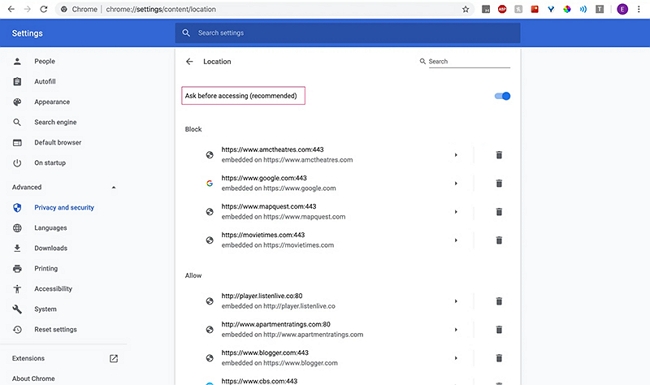 Conclusion
You now know how to change google location settings on your device successfully. However, you should read all the Terms and Conditions of apps before allowing them.