TikTok is an amusing video-sharing app; for various reasons, you may want to use a fake location when using it. The popularity of this app has been growing rapidly since the start of the COVID-19 pandemic and it is expected to grow more in the future.
The algorithm of this app works faster compared to that of similar apps in identifying the type of content the users are interested in. Therefore, it might display the content from your region only and your content may not be available for users outside your region or country. Therefore, changing your location when using the app is funny at times. This guide will teach you how to change location on TikTok.
Part 1: Why Would You Want to Fake Your Location on TikTok?
First, the algorithm of TikTok is built to show your content to the audience in your country or region. Therefore, if your goal is to use the social media app to make money, you might not achieve your goals. You would want to target audiences that are more willing to buy something but TikTok does not allow that.

Secondly, while TikTok offers interesting content that has added to its popularity, you can only access content meant for your region. That means that if there are no creative content creators in your feed, you will be forced to leave the platform. By changing your country, you can access unlimited content from other countries too.

Thirdly, some countries, like India and Australia, have banned the app, and others like Indonesia and Bangladesh have censored it. The United States is also considering banning the app due to security threats and issues related to user privacy. If the app is already banned in your country, you can only access its content after choosing a fake location.
Part 2: How to Change Your Location on TikTok?
Most users of TikTok are forced to change their location when using it so that they can access interesting content from every part of the world or reach more audiences. Here are a few of the methods you need to change the country TikTok location easily.
1. Change Your Language on TikTok
TikTok will not show you the content of languages that are not native to your region. Fortunately, you can access the change language option in the app. Here is how to do it.
Step 1: Launch the TikTok app and choose "Me" situated in the lower right-hand corner.

Step 2: Move to the right-hand corner and tap on the three dots.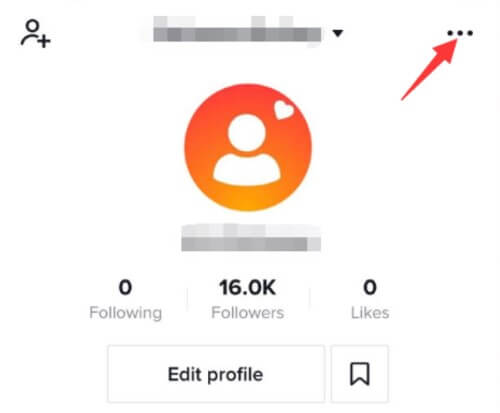 Step 3: Choose the "Content Preferences" located under the Account section.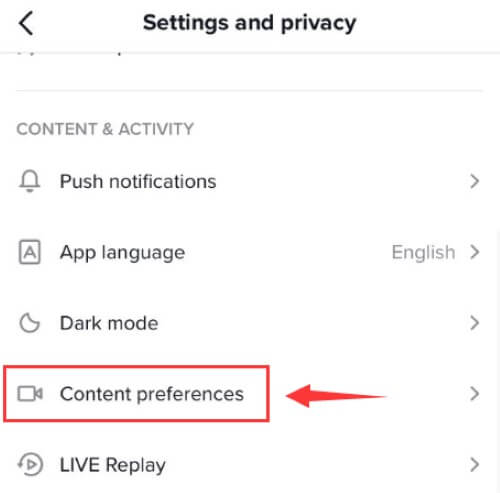 Step 4: Add the language native to the region you are looking for.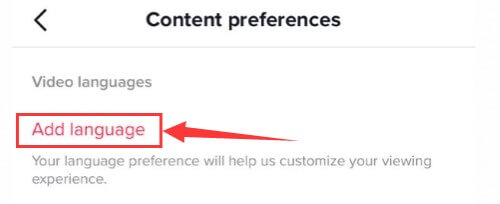 2. Follow Different Creators
TikTok bases the content recommendation on the people that you follow and the type of video content you interact with. So, following people in the regions you are interested in might be a good idea.
The web version does not offer a "Search" option but you can find it easily on the app version by clicking on the "Discover" magnifying glass situated on the left-hand side. Type the people you would want to view in the search bar and search.
Now, tap on the red "Follow" button and then tap the "Followers" button. You will see the number of people following the creator. Tap that and scroll the provided list and choose accounts to follow from the list.
3. Change Your SIM Card
TikTok uses the region code of your SIM card to decide on the type of content it should display on your feed. So, buying a SIM card from another region and using it on your mobile device may help you access content meant for other regions. The process is as simple as choosing your target fake location Tiktok and buying SIM cards from that region. You can buy SIM cards from Amazon or other online stores.
Unfortunately, you will need a dual SIM phone for this method to work. Further, some SIM cards may not work in your region and TikTok will send an SMS for account verification and you cannot get it unless you have a mobile plan and the SIM card is working properly. So, a virtual SIM card from platforms like Zadarna may be a good choice if you already have an e-SIM smartphone.
4. iMyFone AnyTo - iOS & Android Location Changer
iMyFone AnyTo allows internet users to change location TikTok with a single click. Most of the people who change their location with this tool are mostly those who would want to share cool locations with their friends on social media platforms or fake their location on a map to eliminate the chances of being tracked. By changing your location with this change TikTok country tool, you can access TikTok from any region and receive the content that is not available in your region. Here is how to use this app.
Step 1: Install iMyFone AnyTo tool on your computer and launch it. Click on the Get Started button.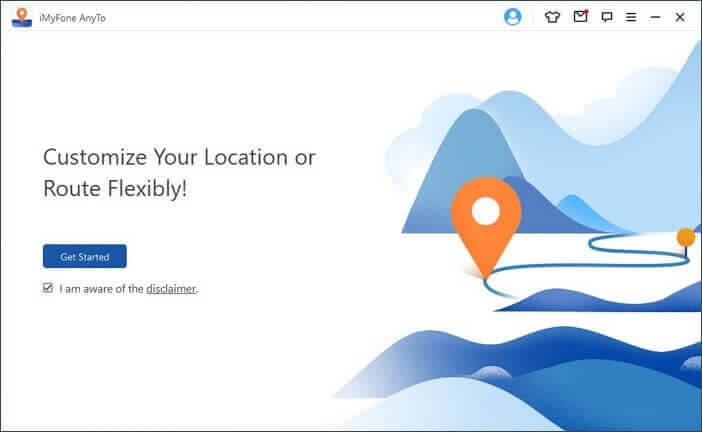 Step 2: Connect your Android or iOS device to your computer through a USB cable. Unlock the device and tap on Trust on the iPhone or Android device when a pop-up message asking you whether you "Trust this Computer" pops up. Enter your screen passcode to complete the process.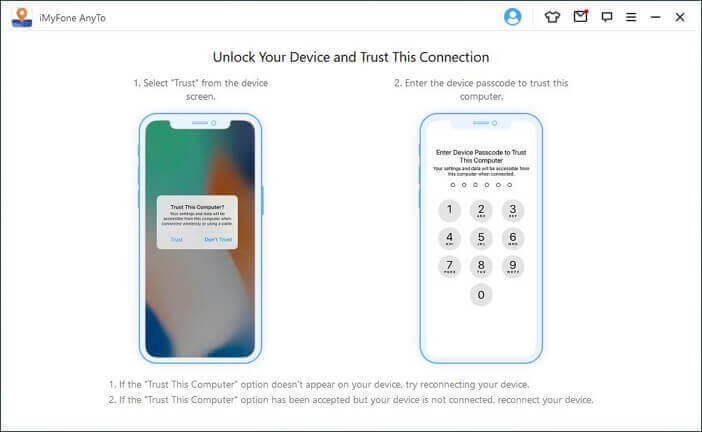 Step 3: iMyFone Anyto will load the map showing your location. Choose another location from the map or type your target location on the search bar.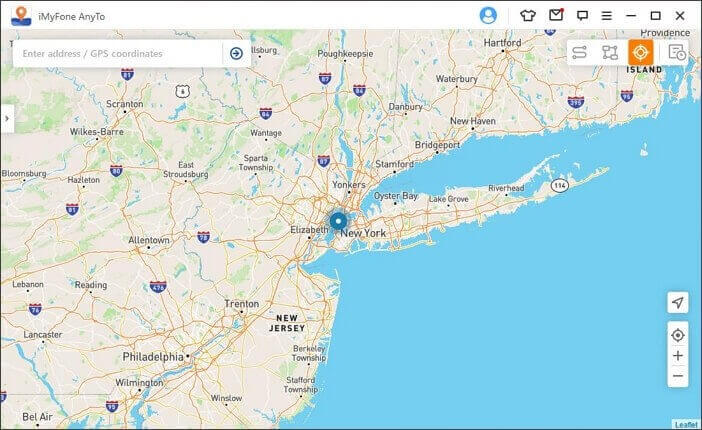 Step 4: Change the GPS location to the destination you chose on the map by clicking on Move.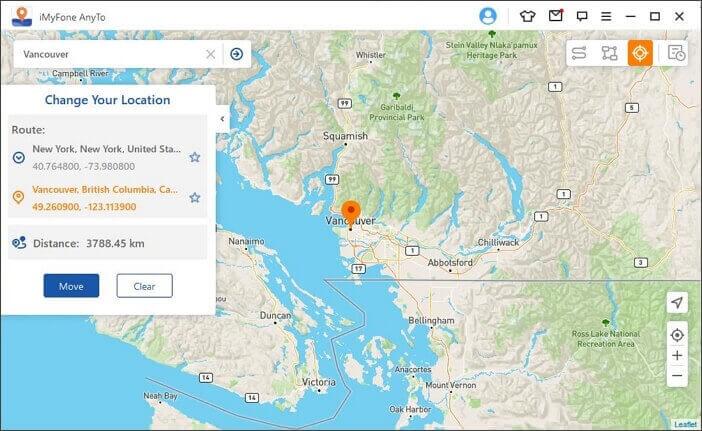 Your device's location should now be changed. Open your TikTok app and check whether you can access content from the region you chose. Try it FREE by clicking the buttons below!
5. Use a VPN
Most users claim that the best way to change your location on TikTok is using a phone without a SIM card but a VPN (virtual number), such as ExpressVPN and iTop VPN, will help you do that easily. A VPN allows you to change your location and access unlimited content. The VPN change region TikTok tools are compatible with many devices, such as Android, Windows, Mac OS, and iOS. To use the iTop VPN to hide your location, follow these steps.
Step 1: First, download the iTop VPN app onto your device to start the process. After the installation, press on "Accept and Continue" and provide the needed information.
Step 2: Now, find the "Connect" button and press it. Press "Allow" to add the new VPN configurations.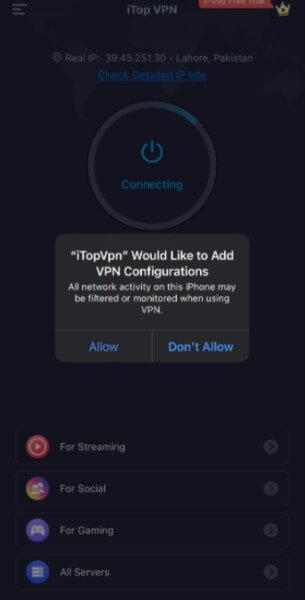 Step 3: After the app starts working, you can access various services, such as downloading, streaming, and browsing freely.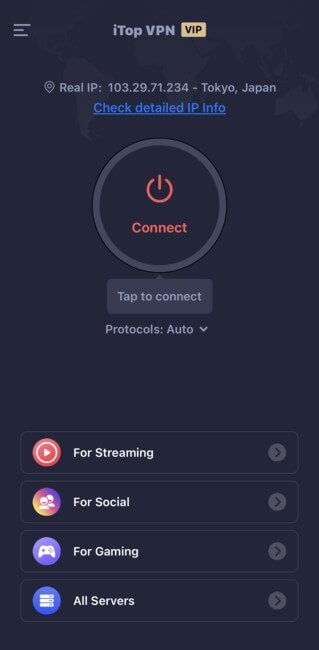 6. Fake GPS App
If you are using an Android device, faking your GPS location is easy because the Google Play store offers many change location TikTok apps to help you do that. Here is how to use a fake GPS app to change your location.
Step 1: Enable the GPS-only as your device's location mode. That is for the reason that most smartphones use both mobile data and WiFi to access the location. To change the mode, move to Settings and tap on Location Information, and then Security Information. Choose GPS only.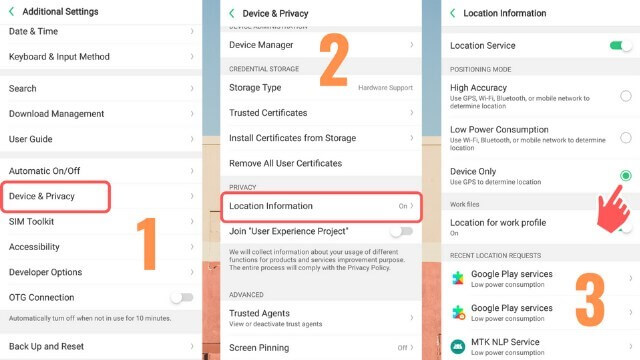 Step 2: Open Google Play Store and choose a GPS spoofing app. Play Store offers many spoofing apps and therefore you have to choose one that matches your needs.
Step 3: Enable the Developer Option. To do that, move to Settings and open About Phone and finally Build Number. Tap rapidly on the Build Number until a notification message telling you that "you are now a developer" pops up.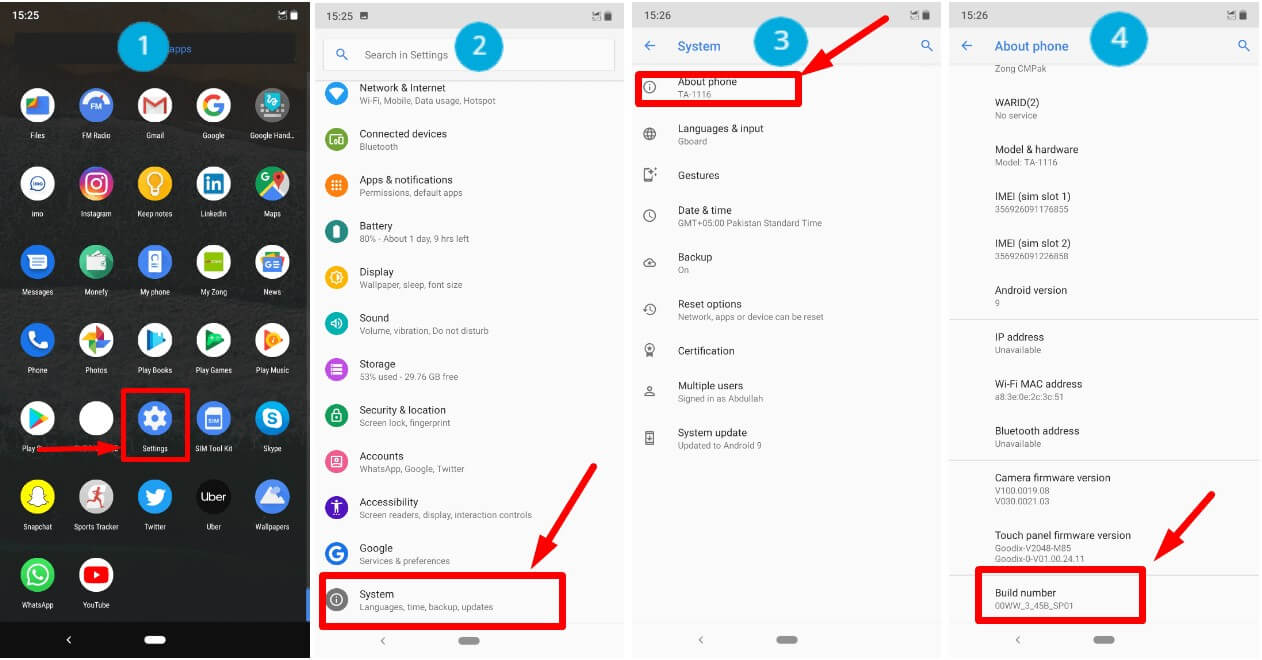 Step 4: Set the fake location on your spoofing app. You will have to go back to Settings > Developer Options > Debugging > Mock Location App > Fake GPS.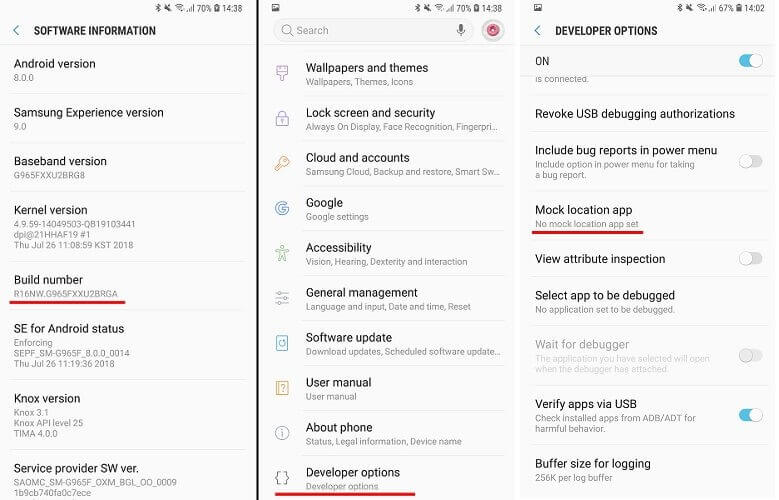 Step 5: Fake the location. Open the spoofing fake location TikTok app, choose the new location, and spot and mark it. Press on the play button. 
Part 3: FAQs about Faking Location on TikTok
Q1: Does TikTok Use GPS?
A: The answer to this question is yes. TikTok has been using GPS to track your location since the time you installed it for the first time and signed up. The app claims that it collects a wide range of information, such as geo-location-related data, IP address, browsing/search history, device identifiers, and cookies automatically. That helps it decide on the content it should display to you. It uses the SIM card, the IP address, and the GPS to get the data.
Q2: Is It Possible to Change Your Location on TikTok?
A: Yes, you can change your location on TikTok so that you can reach audiences from other regions and access content from top creators. One of the best ways to do that is using a Location Changer such as iMyFone AnyTo or a Virtual Private Network (VPN). A VPN will help you use a fake location. Alternatively, you can use a GPS location spoofing app or use a SIM card from another region. 
Q3: Can You Still Use a VPN To Access TikTok After the US Bans It?
A: TikTok is already banned in India, Australia, and some other countries, and the USA is expected to ban it soon due to security threats and user privacy user issues. The United States and other countries are worried that the information that TikTok gathers will finally get to the hands of the Chinese government and they have therefore considered banning it. However, you can still use a VPN to access the app after it is banned in your country.
Q4: Can Fake Location on TikTok be Detected?
A: Yes, TikTok may detect the location change at times, particularly when you are not using a good tool. However, location change works most of the time. Try various methods to identify one that works for you.
Q5: Can TikTok Track You Without an Account?
A: Yes, TikTok's privacy policy page shows gather user's information and shares it with third parties including when the user has no profiles. If you have already created an account, you can view the type of content the app has collected from you by requesting them to provide you with the data.
Final Words
TikTok is among the best apps for people who would want to create content and share it with audiences from all parts of the world. However, if the app is not available in your location, you would want to reach audiences in other regions, or access content from other countries, you have to change your location. The above methods like iMyFone AnyTo will help you change it easily and make more money.