[Solved] How to Create Your Custom Place on Instagram?
Category: Change Location
4 mins read
Instagram (IG) is one of the most popular social software in current, with widely different users. Instagram's Check-in can bring topics and traffic to the location. Whether it is an individual or a business, it can get attention from it.
Therefore, how to create your custom place on Instagram is a topic that the users care about.
This article will introduce the steps to creating a custom place on Instagram. Besides, the following guide will give you some tips to modify your Instagram locations easily so you can check-in all over the world.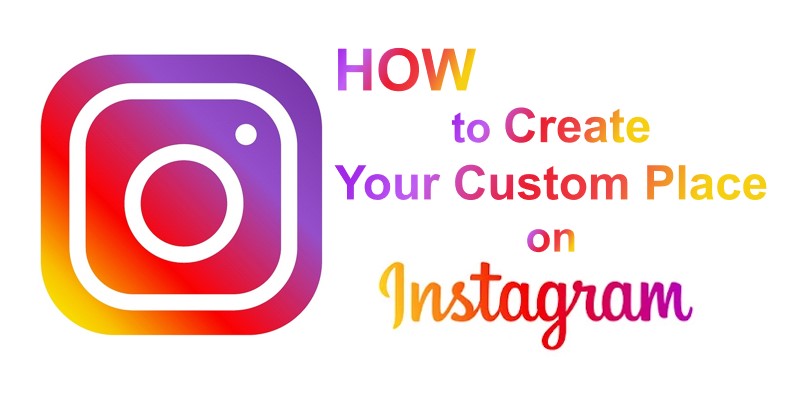 Part 1: What is the Benefit of the Check-in Feature
In addition to helping to record life, the Instagram check-in function is the most important function for managing self-media or businesses, which is the exposure and diffusion of social media.
Whether you like new things or are someone who likes to make careful decisions, the check-in feature can help you.
For example, when you want to go to a cafe, you can search and locate nearby coffee shops to see the choices, and you can also know the environment of the shop and the taste of the food through the comments of other people.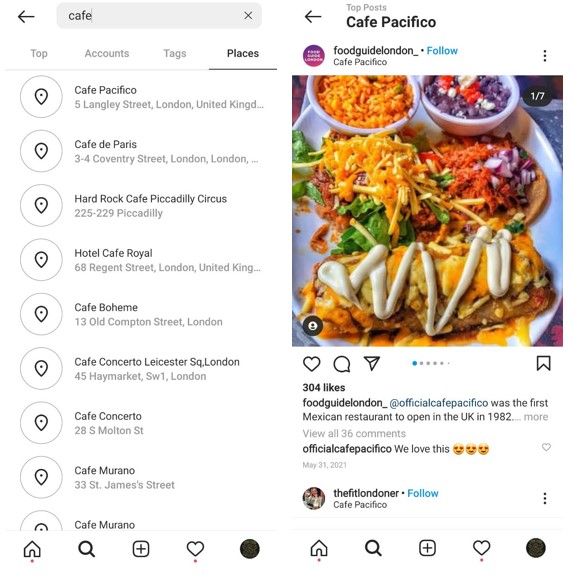 When searching for a nearby London coffee shop and randomly selecting the posts that have punched in the top 3, you can find that even though they are not internet celebrities, they also have more than 300 likes.
Not only did the individual attract attention, but the exposure of the targeted stores also increased.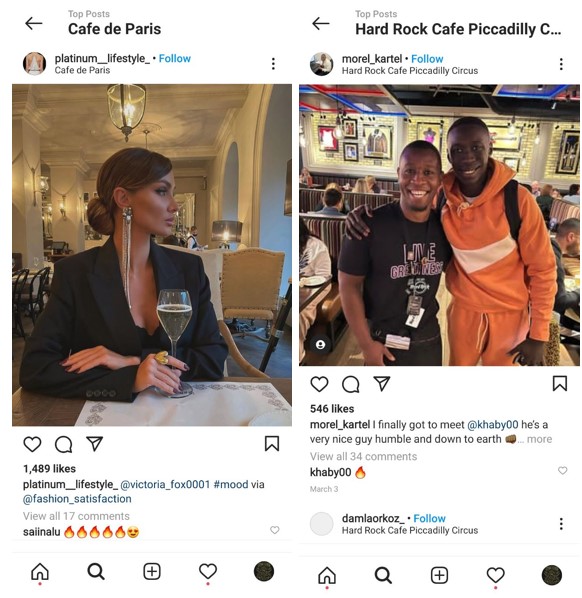 This situation has caused netizens to learn how to add Instagram check-in locations one after another.
Part 2: How to Create Your Custom Place on Instagram?
Can I customize an exclusive IG check-in landmark? The answer is yes! Whether you need to create your own check-in points for opening a new store, or for fun and fun, you can use custom IG landmarks to complete it.
The following guide will help you create a custom location on Instagram step by step as examples, and uses articles and videos to teach step by step, showing you how to set up IG landmarks to help increase your Instagram popularity.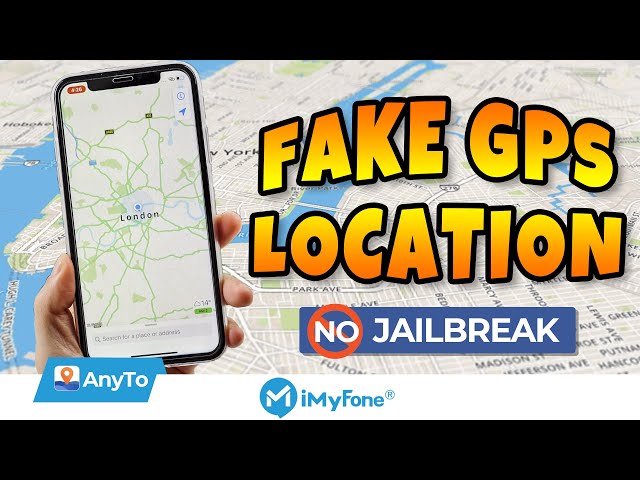 Unfortunately, it is currently not possible to directly use Instagram to create a custom place, so you need to use Facebook to edit it at first.
Step 1. Open your Facebook, create a new post, and select "Check in".
Step 2. Scroll to the bottom and select "Add a new place" to enter a name, then click "Save Custom Place" to submit the location.
Step 3. Wait for a moment, the custom place will be synchronized to Instagram.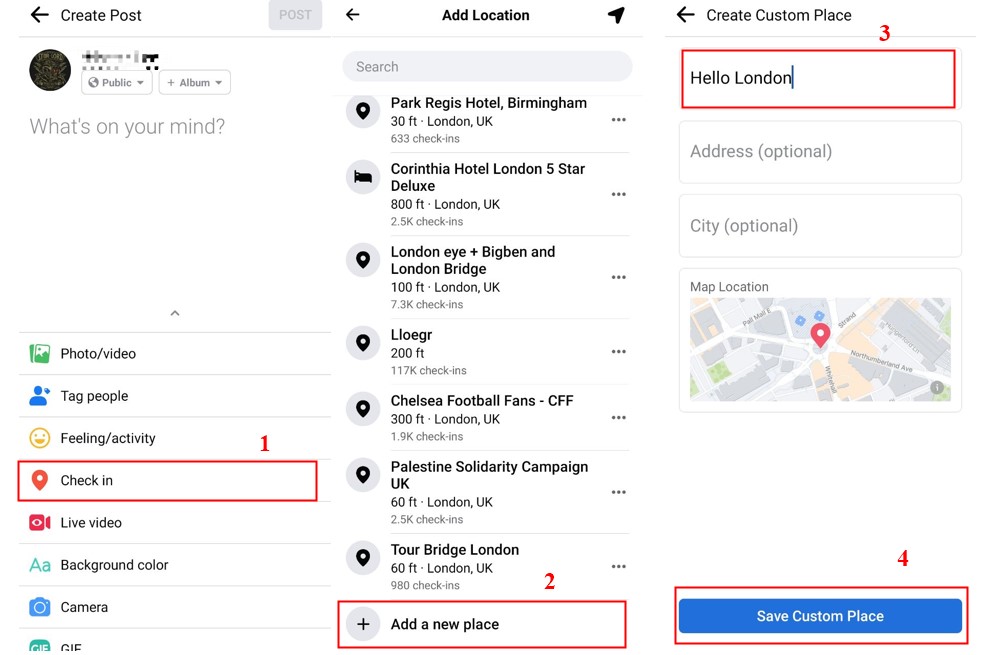 If you can't find the IG check-in landmark, it's just because of the delay of the software system sometimes. In view of this situation, it is recommended to wait patiently. It may take several hours to a few days.
Part 3: How to Add Location When IG publishes a new post?
Open your Instagram, add a new post, select "Add Location" and choose your custom place.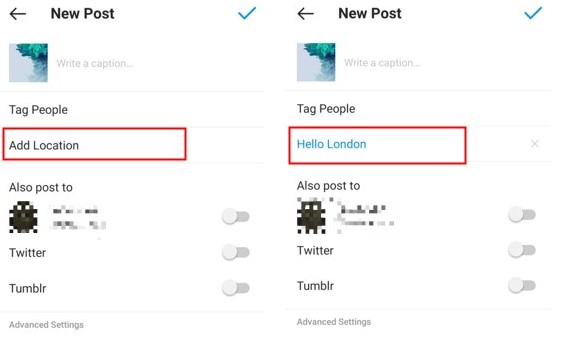 Now you can add any custom place according to your preferences.
Bonus Tips: Way to add the custom location on your photo or video, Just click the sticker label in the red frame, select the location, and then search for the customized IG check-in point, and the mark can be completed after selection.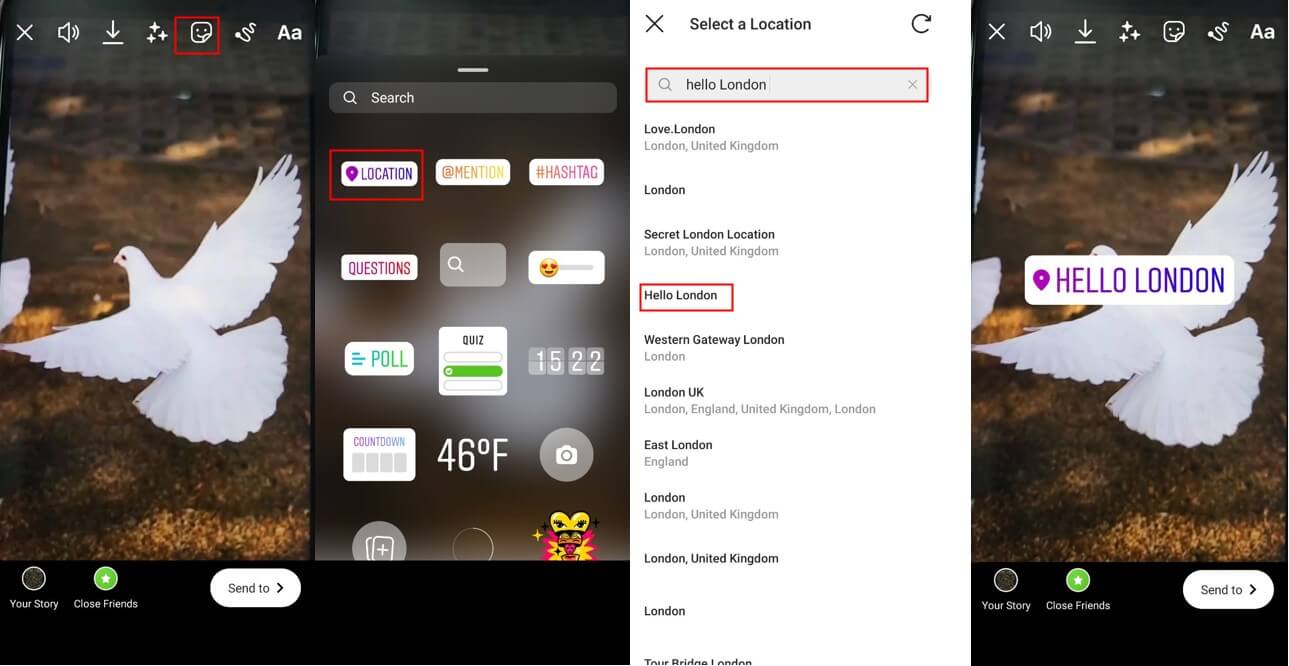 Part 4: 2 Popular Ways to Change Your Instagram Location
Some people want to play with friends or family members, or hope to create some surprises for friends or partners, so they want to know if the IG location can be modified?
Fortunately it is possible! Next, I will introduce how to change the IG location~
Here I want to recommend two methods to help you modify your IG positioning, so that you can fly around at home. As long as you learn how to take good-looking photos, with a few simple steps, you can easily make people believe that you have checked in the world!
Tips 1

iMyFone AnyTo

iMyFone AnyTo a virtual positioning software that succeeds every time you use it. Here are the steps to use the iMyFone AnyTo for changing location.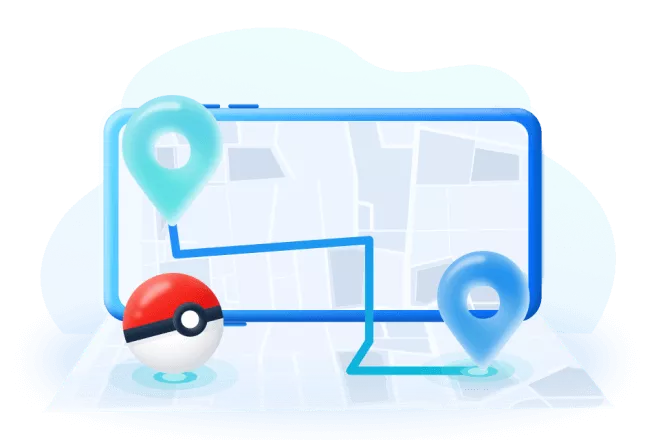 Key Features:
It can simulate movement by setting a custom speed and movement pattern.
It can save custom locations and routes for easy access in the future.
Step 1. Install iMyFone AnyTo on your computer. Open it and click Get Started. Connect your phone to the PC via USB. Click Trust for the prompt.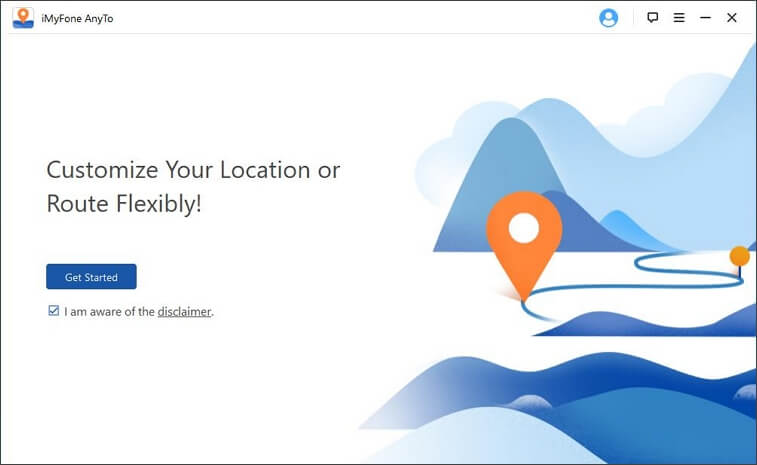 Step 2. Select Teleport Mode. Choose Teleport Mode in the top right corner, the forth icon.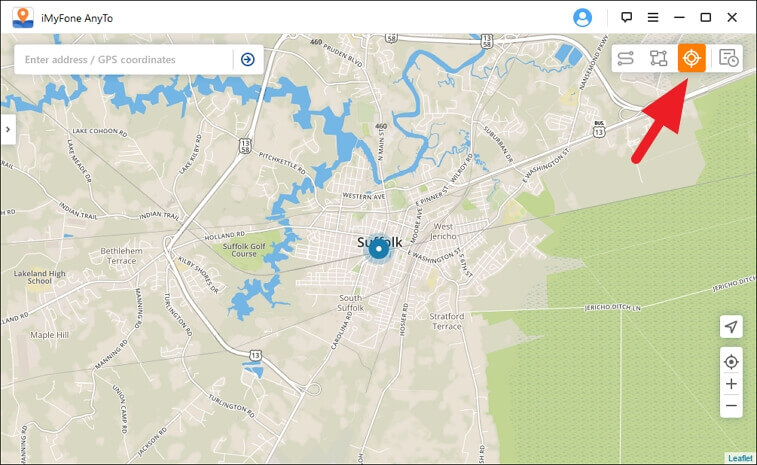 Step 3. Select an address for Pokémon Go Spoofing. You can drag and pinpoint Vancouver on the map, or search Vancouver in the Search box. Now just click on the Move button. You can see the location is changed to the new place instantly.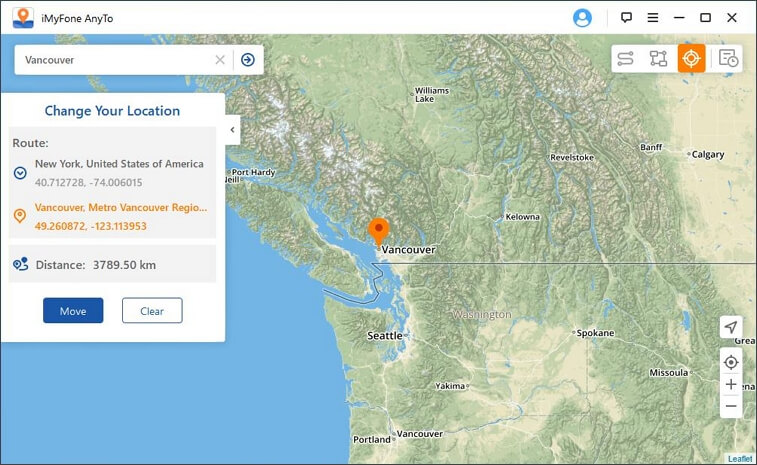 The location displayed in iMyFone AnyTo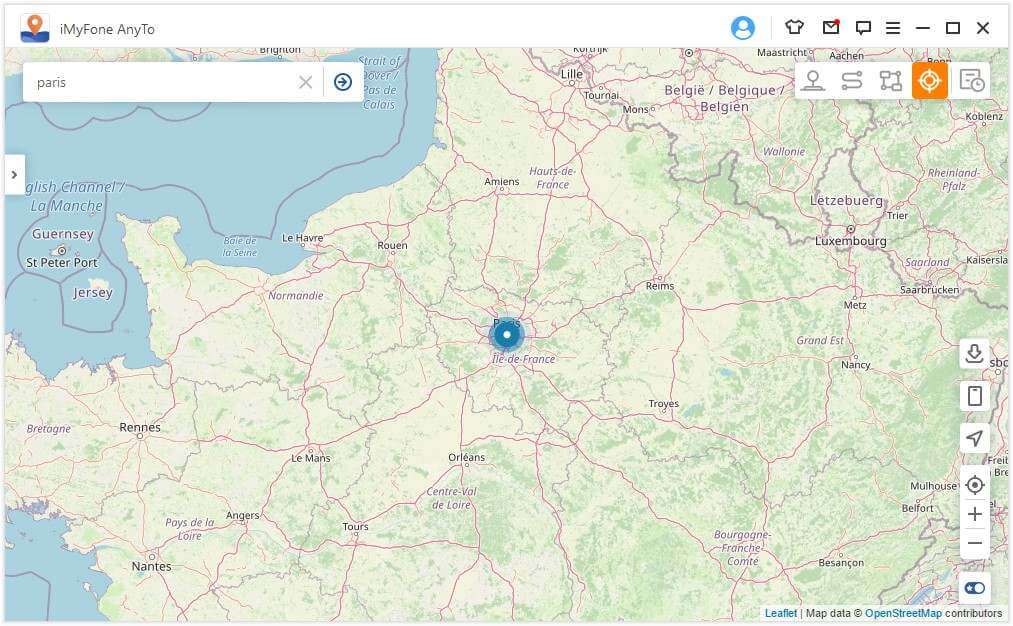 Check-in location displayed on Instagram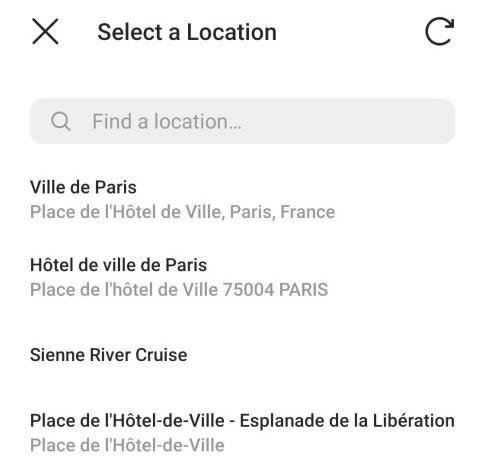 Learn more: How to Change Location on Instagram to Anywhere in the World?
Tips 2

Nord VPN

Nord VPN is another software for changing location with a simple page. Here is the abridged version of the steps:

Step 1. Download and install Nord VPN on your phone, and open it.

Step 2. Enter the address you want and click "Search".

Step 3. Then, check the custom location on your phone.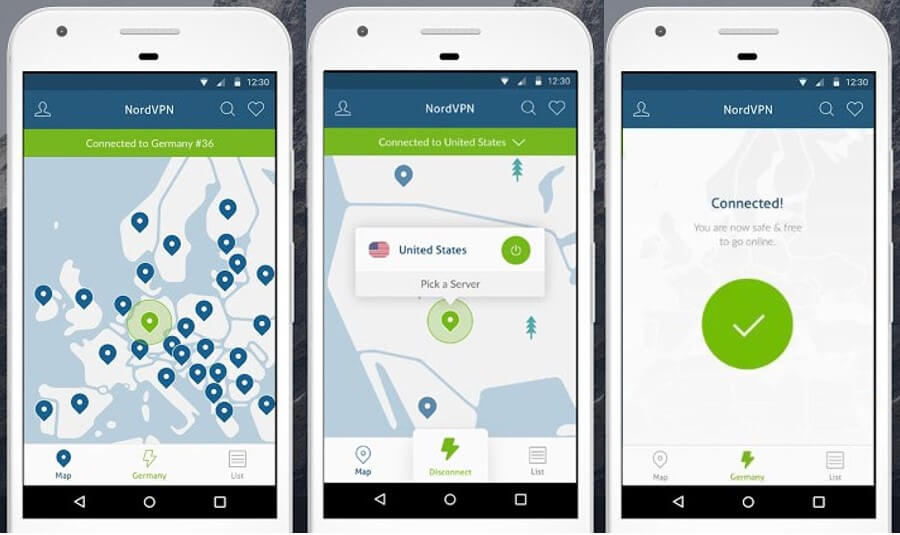 Part 5: FAQs of the Check-In Feature on Instagram
1

How to pick an attractive check-in post?

You can search keywords on "Tags" and choose a tag you are interested in among the tags with many targets. Here are examples of the top three place tags. Here are examples of the top three place tags.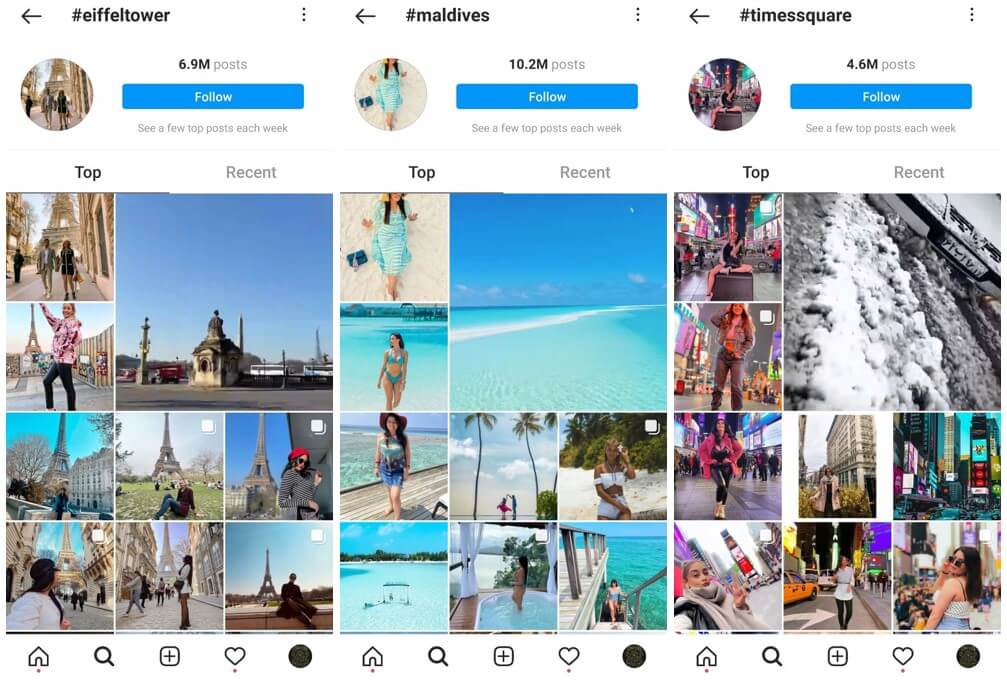 2

How to make a cool custom place on my Instagram?

You can customize landmarks through the Facebook app first, and then you can see them on Instagram. You also need to have attractive landmark names.

It is recommended that you spend more time and creativity to create cool or cute IG landmarks.
3

What should I do if I create an error location?

The solution is easy, that is to re-create a new address and use it.
4

How to set the IG location?

Open Facebook "Check in" > "Add Location", enter the content of the desired location, and then "Save location", it will be synchronized to the IG location.
Conclusion
Instagram is an excellent social platform, and the new check-in function allows users to manifest their creativity.
Learning to use a tool to spoof your GPS location can help you create a variety of check-ins and increase your exposure on Instagram.
iMyFone AnyTo mentioned above is a helpful tool to achieve this goal that you can be anywhere with one click.
I hope this article can help you better use this function on Instagram and attract more users to like your posts.
Change GPS Location on iOS/Android
168,282 people have downloaded it.
Fake iOS/Android GPS location to anywhere in the world instantly.
100% Work with location-based apps such as AR games, social platforms, etc.
Joystick to simulate GPS movement freely when playing games.
Import / Export GPX file to save your favorite routes.
Compatible with All iOS & Android versions.