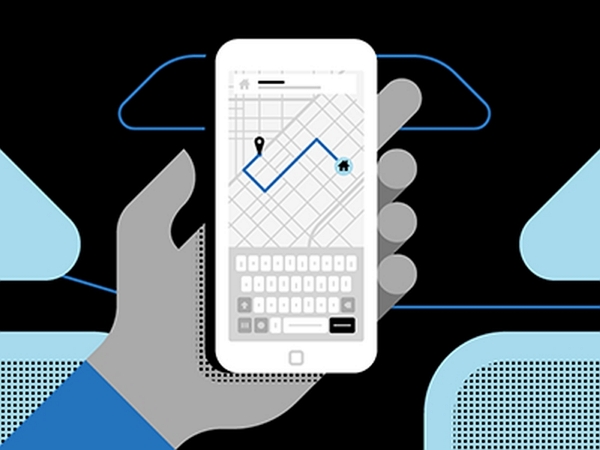 Uber drivers across the world have been making use of Uber fake GPS applications on smartphones as a way to get quicker ride requests and make more money. Such Uber GPS spoofing apps has been used on other ridesharing platforms like Lyft, and even on UberEats, Uber's food delivery service.
Uber rivers also use these GPS spoofing apps to fake locations so that they can say they are one place, while actually somewhere else. However, in 2018, Uber announced technologies to combat fraud – including GPS spoofing – on the platform. Is it still possible to fake GPS location on Uber? Yes, indeed!
Part 1: How to Fake GPS Location on Uber?
There are several Uber GPS spoofing apps that either support iPhone or Android, such as iSpoofer, Dr.Fone, Hola Fake GPS or Fake GPS Go. It causes much trouble if you change your smartphone from iPhone to Android devices.
iMyFone AnyTo saves the trouble and is compatible with iPhone and Android devices. It is the best Uber spoofing app on and has the best rating of any GPS spoofing app on the App Store. Besides, it has been approved by many websites providing tech support, including TechRadar and Macworld.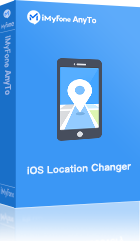 1,000,000+ Downloads
Here's some of its key features:
Freely change your GPS location on Uber to anywhere with one click.
Use geo-specific features or services on location-based apps, like Facebook Messenger, Life360, SnapChat and Pokemon GO.
Create routes on the map to move along, which works perfectly for use alongside Uber.
Support to manage the GPS Location on five different iOS devices.
"So, how do I get set up with this magical app?!?!", I hear you ask. Look no further.
In the following part, let me tell you the steps to use it.
For iOS device (iOS 16 Supported)
Step 1. Install iMyFone AnyTo on your computer/Mac and click get started.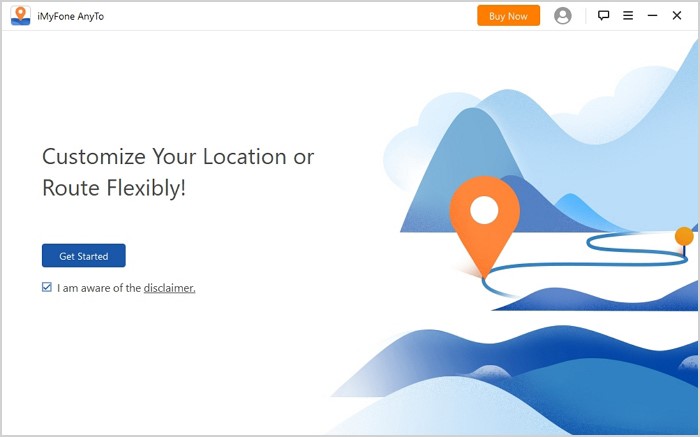 Step 2. Connect your device with the USB cable, and click "trust". The app will then show your current location.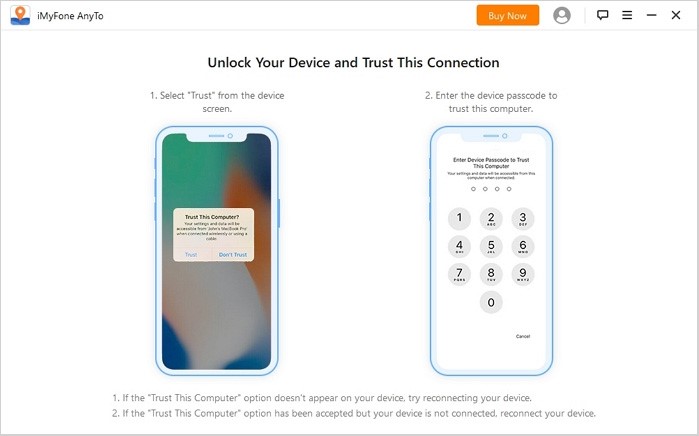 Step 3.Click Teleport Mode in the top right-hand corner of the map (3rd icon across) on iMyFone AnyTo. You can now select a fake location or just type in an adress to locate a destination.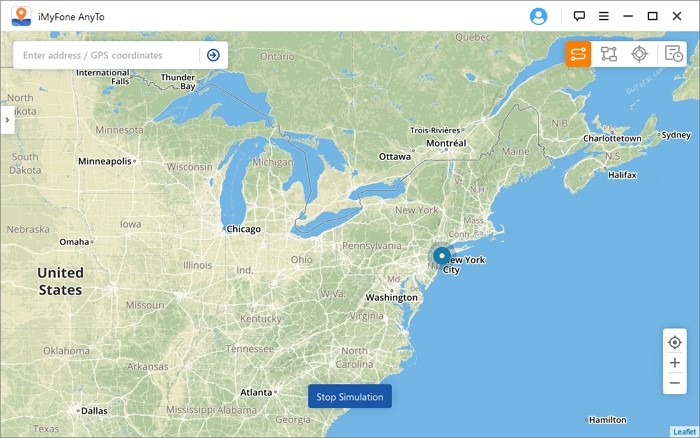 Step 4.After picking your fake location, click "Move" on the sidebar.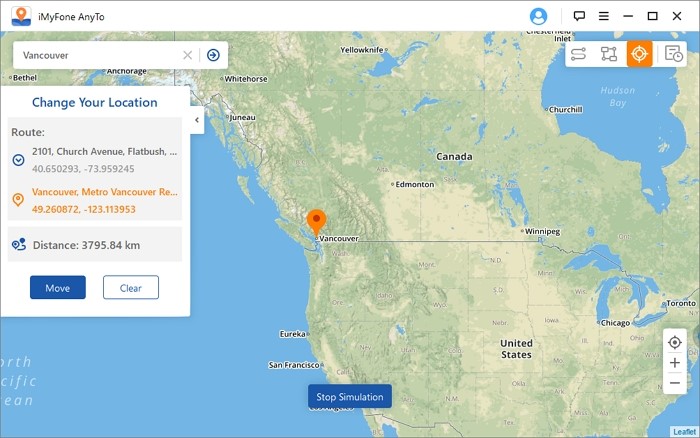 For Android device
Step 1.Make sure your device's USB computer connection option is MTP (Media Transfer Protocol) or PTP (Picture Transfer Protocol). Connect your device to the Internet and enable GPS services.
Step 2.Go to "Settings" > "About Phone" > "Build Number" and tap 7 times to open developer mode.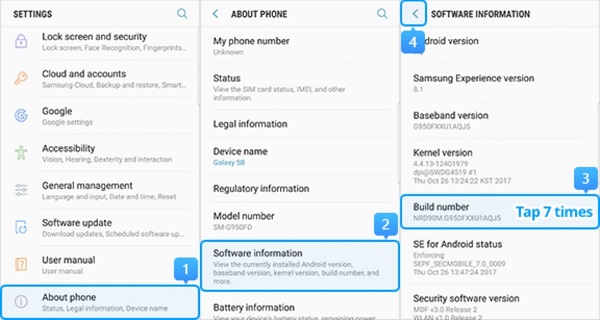 Step 3.Go to "Settings" >"Developer options", turn on "Developer options" and "USB debugging".Then AnyTo will install "AnyTo Assistant" app on your Android phones.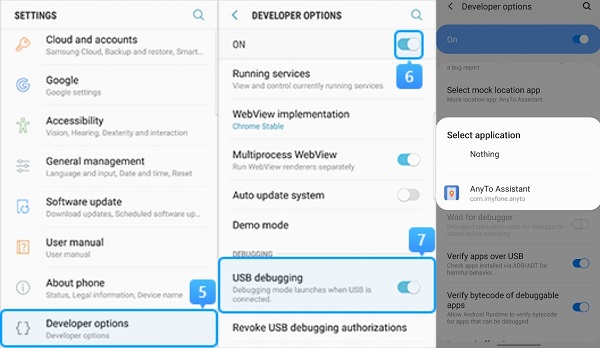 Step 4.Finally go to "Developer options" > "Select Mock Location app", and select "AnyTo Assistant".
Now you can find your location on the map!
Note
If you cannot find the corresponding Settings, you can directly search the corresponding items in the search box inside the Settings.
Method 2: Use Fake GPS GO Location Spoofer Free to Fake GPS Location on Uber
This app is easy and simple to both use and set up. It provides the user with two options to search for GPS locations. Through the names of places, and also with GPS coordinates. This app exists in both a free version and a paid version, each with different features.So, how do you get going with this app?
Firstly, like the Hola app, you need to make sure your Android Location Settings are set to "GPS only" or "device only" for smooth running of the app.
Next, choose your fake GPS location and press "play".
Finally, the app will insert the fake GPS location into your Android phone.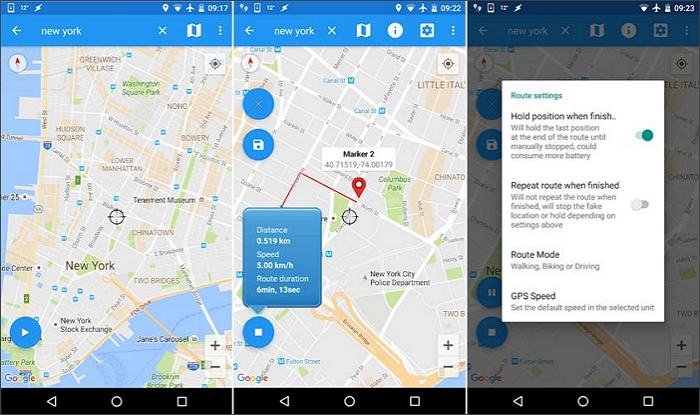 A limitation of the Fake GPS GO Location Spoofer Free app is that it does not give you a large variety of routes to use.
It may be worthwhile investing in the paid version of the app if this is something you see yourself using often to set up routes for Uber.
Part 2: What Potential Risks Might Uber Drivers Encounter?
1. Customers are likley to wait much longer since the driver using a fake GPS app to say they have already arrived at the destinaton.
2. Drivers can miss out on ride requests. As the popularity of such Uber GPS spoofing grows,someone using a fake GPS app gets the booking before you do.
3. Drivers can have their accounts deactivated for using GPS spoofing apps. Make sure to use these apps with great caution.
---
Conclusion:
Although there are risks involved, using fake GPS apps and GPS spoofing may be able to help you make more money than you currently are as an Uber driver.The iMyFone AnyTo app is highly recommended, both for its range of high-quality features and easy use. If you want to use such a GPS spoofing app to increase the speed of your Uber ride requests, iMyFone AnyTo is your best bet.