We keep our important data and files on PCs, but we cannot rely on digital storage. Sometimes, the data is lost, deleted, or corrupted, and in such cases, there is no other way except data recovery.
Your lost files can be back using undelete software. In this article, we will share the best undelete software for Windows and Mac so that you can choose a suitable one for your needs.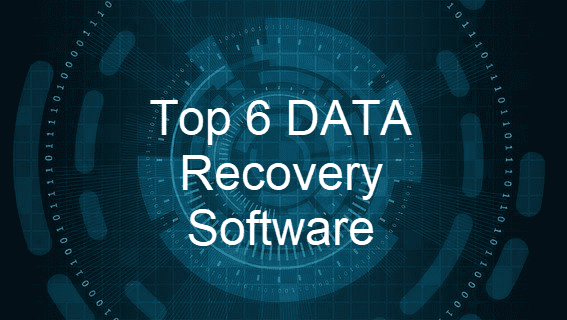 Part 1. Best Free Files Undelete Software (Windows 11/10/8/7 & MAC)
In this part , we will discuss different undelete software for Windows and macOS. We will talk only about the free features these tools offer and not what the premium version can do. So, here is a list of the best free files undelete software that you can download from the internet and recover your lost or deleted files.
6 Best Undelete Software Free Download on PC (Windows 11/10/8/7 & MAC)
01

iMyFone D-Back
iMyFone D-Back is commendable recovery software that can recover all your files. It works on all storage devices, including SSDs, hard drives, USB flash drives, cameras, music players, and SD cards.
The software has a very powerful algorithm that offers an excellent success rate. It recovers your data even in the case of accidental deletion, virus attack, computer crash, lost partition, formatted drive, and RAW partition. It is an amazing tool that can bring your lost data back.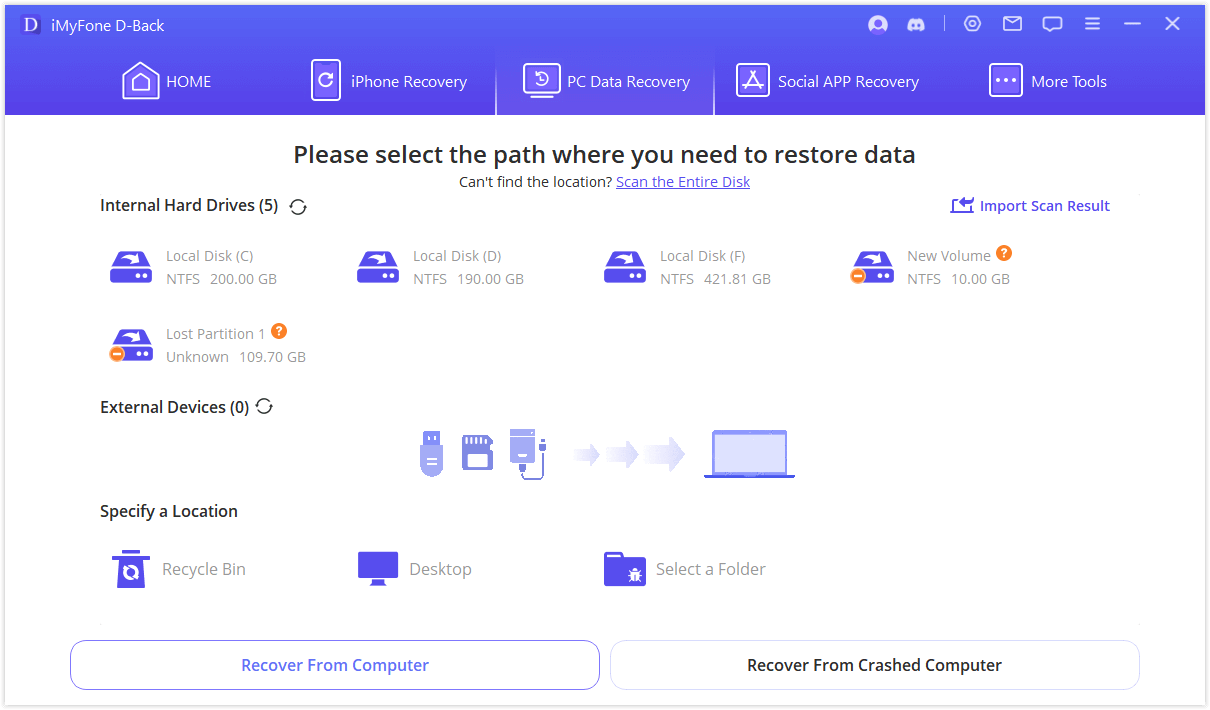 Pros
High Success Rate: iMyFone D-Back has the highest success rate.
User Interface: The software has a very user-friendly interface and is very easy to use. Beginners need to follow only three steps to recover the data.
Data Repair: The corrupted videos and images are repaired during the recovery process. So, all your data is safe and sound after recovery.
File Format: This tool allows the user to scan and recover files of 1000+ formats. Almost all types of files are recovered and organized according to their type.
Fast Speed: The data is scanned at a very fast pace because of the efficient algorithm. It saves a lot of time. The scan can also be stopped or paused as needed.
02

Stellar Data Recovery Software
Stellar Data Recovery Software has DIY tools for individuals and tools for businesses. The DIY tools can recover videos, files, and images. Users can pick a suitable tool for their needs.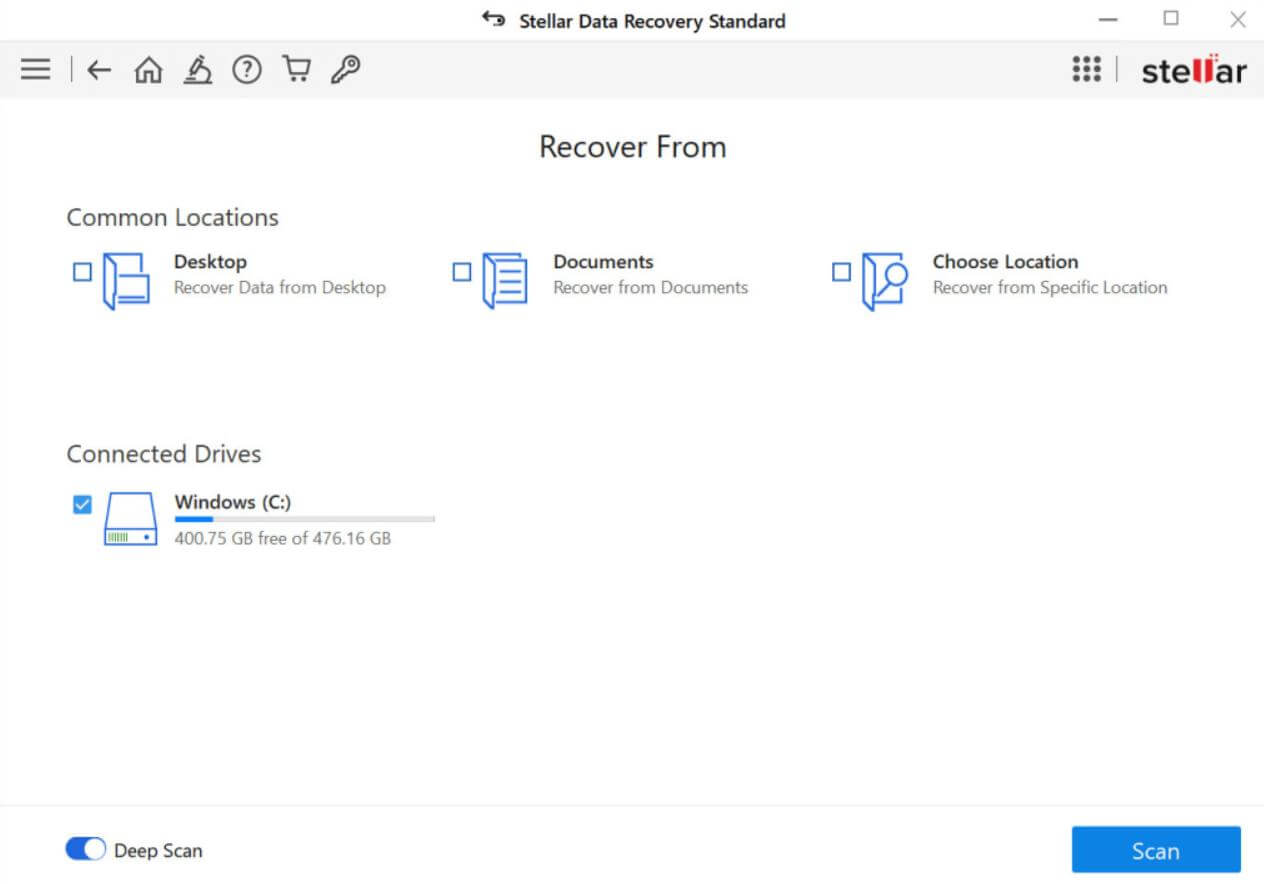 Pros
Easy to Get: Stellar Data Recovery software is very easy to download and install. It installs very quickly as it is small in size.
Compatibility: The software is compatible with different versions of Windows and macOS.
Pre-Recovery Preview: Once you select the data you want to recover, you can preview it before starting the recovery process.
Cons
Limitation: Stellar Data recovery software limits the recovery up to only 1 GB. Moreover, you cannot undelete any file over the size of 25 MB.
User Interface: The interface of Stellar Data Recovery software is very poor. The design of the search bar is not up to the mark.
03

MiniTool Power Data Recovery
MiniTool Power Data Recovery is a recovery tool for Windows users. It also has a Mac recovery tool made with Stellar Data Recovery's help. The software works on accidentally deleted files, OS crashes, and hard drive damage. It is compatible with USB drives, SSDs, hard drives, SD cards, and other storage devices.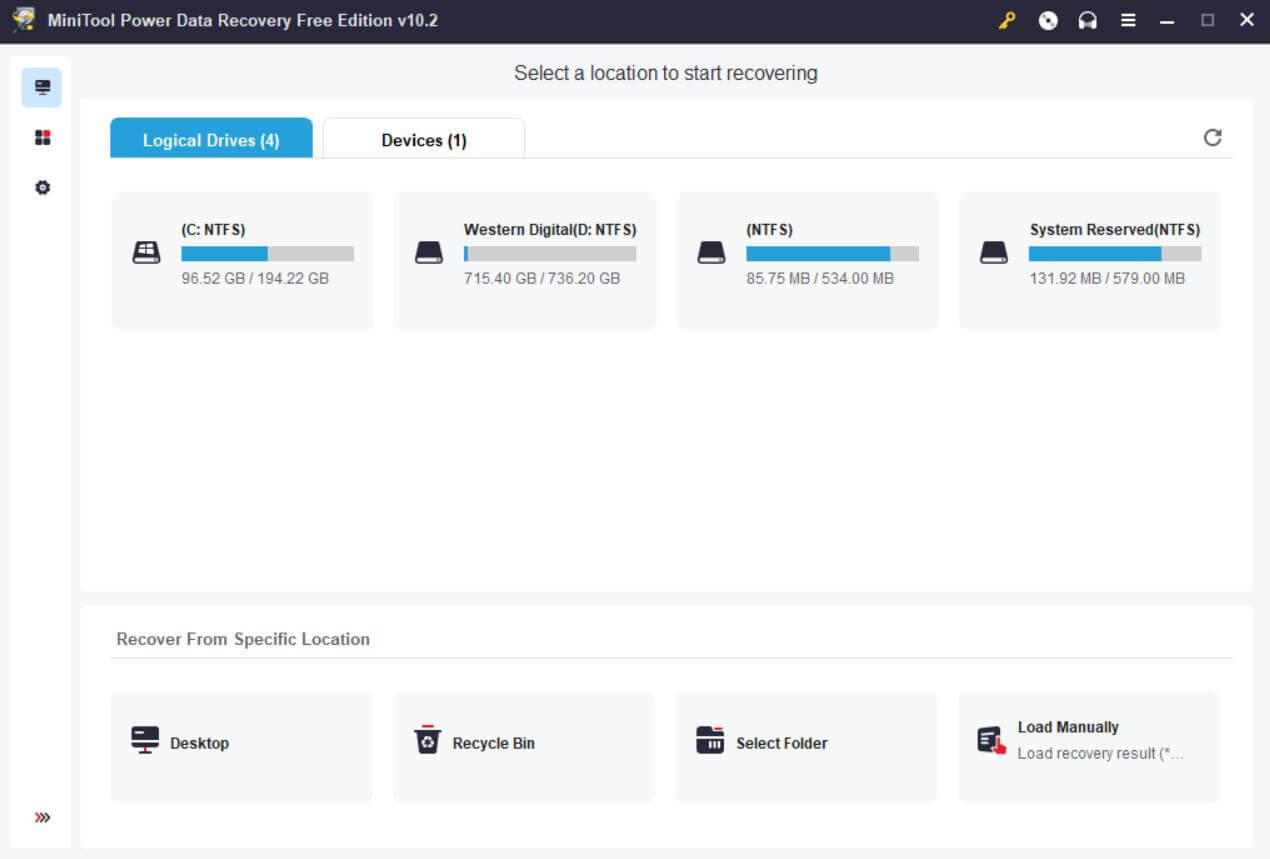 Pros
User Interface: MiniTool Power Data Recovery has one of the cleanest and easiest user interfaces. It has a touch of modern interface which attracts the user.
Diversity: It is a very diverse tool as it allows the user to recover data from different types of storage devices. Also, it performs the scan very quickly. It also provides a feature of recovering multiple folders at the same time.
File Types: It can recover 70+ file types and show their preview before recovery.
Cons
Limitation: The free version of MiniTool Power Data Recovery does not allow the user to preview more than 1 GB.
Success Rate: The success rate is low in this case.
04

UndeleteMyFiles Pro
UndeleteMyFiles Pro is a data recovery tool for the recovery of deleted files from various storage devices. It is not only a recovery tool, but it has a set of tools for file rescue, deleted file search, mail rescue, files deletion, and media recovery. The best part is that it is available for free.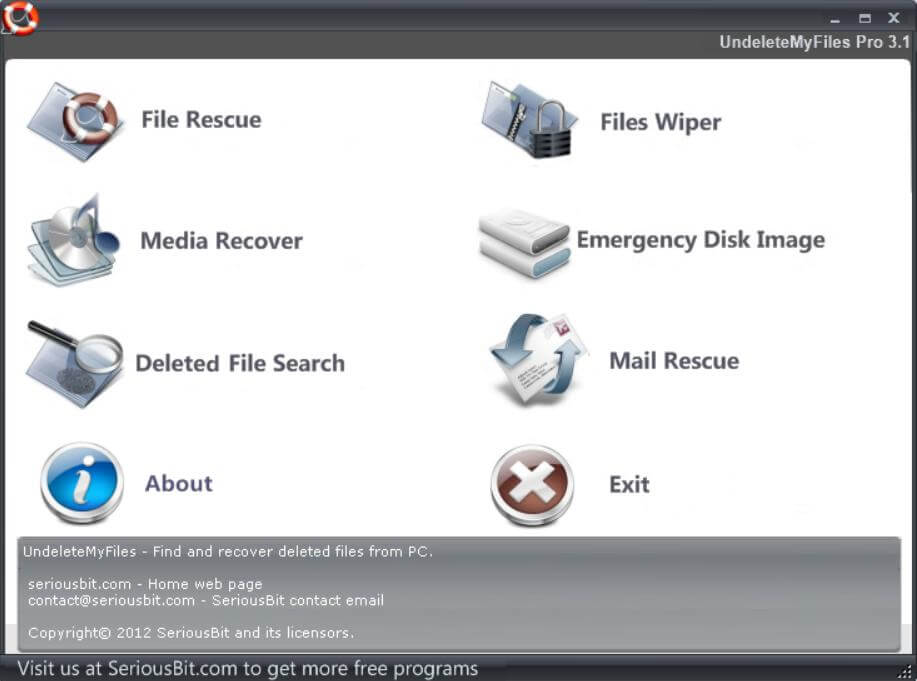 Pros
Backup: UndeleteMyFiles Pro is a great recovery tool that is free, and it has a feature where you can restore the deleted files from system backup.
Viewing Mode: It has two different viewing modes from which the user can view and browse the deleted files.
Search Tool: It has a unique search tool that allows the user to search the file based on its size and attributes.
Cons
Compatibility: It is old software, so it might not work on Windows 10 and 11. It does not support macOS.
Credibility: Although the files are recovered and shown in the storage, it is not a guarantee that they will be usable or not. The success rate is low in this case.
05

Undelete 360
Undelete 360 is a very simple data recovery tool for the recovery of deleted files. The program looks a bit old, but the algorithm is efficient.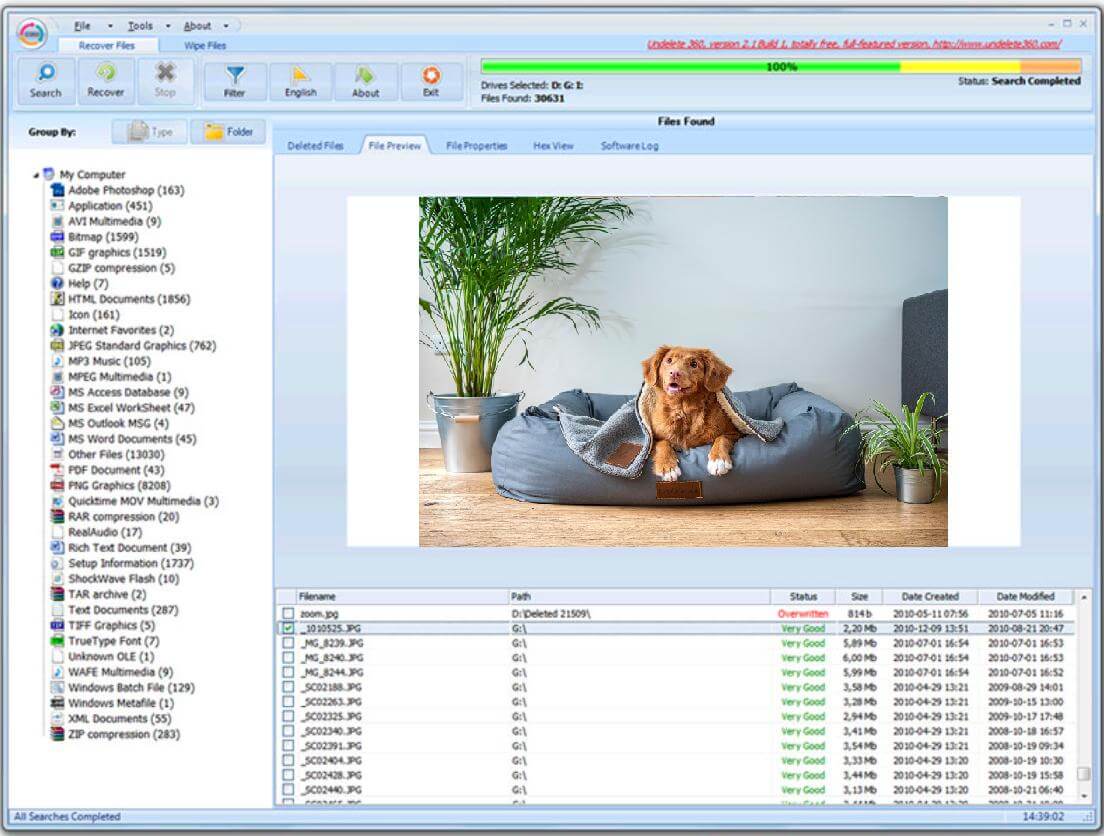 Pros
Diversity: Undelete 360 allows the user to recover data from hard drives, digital cameras, floppy drives, and USBs. It also helps to recover the deleted data from these storage devices without any hassle.
Recovery Option: With the help of Undelete 360, you can recover data from multiple sources. First, if you have accidentally deleted the file or media from the computer, you can recover it. Secondly, you can also restore the data deleted by a virus or data loss by using the 'cut' command. Moreover, you can also recover data if it is deleted on the windows network share.
Cons
Compatibility: Although Undelete 360 is diverse recovery software, it is not up for MacOS. It is only compatible with Windows.
Old Interface: The interface looks quite old. Beginners might find the interface a bit messy and difficult to use.
06

FreeUndelete
FreeUndelete is a free data recovery tool for personal use. It is a very old recovery tool that works only on the old versions of Windows. The interface also looks quite old.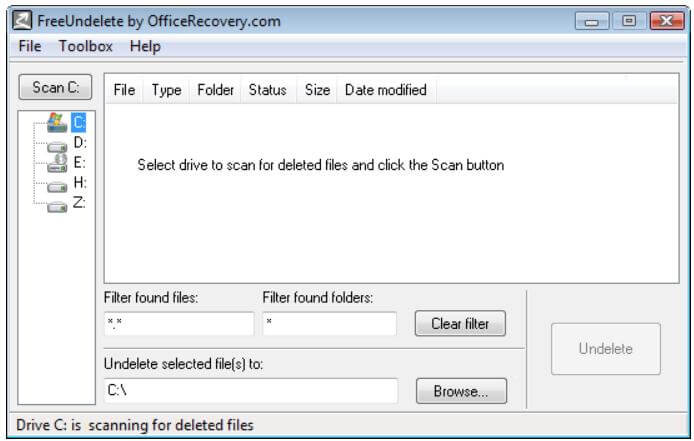 Pros
User Interface: Unlike most data recovery software, it has a friendly and easy-to-understand user interface. 
Data Sorting: FreeUndelete has a unique feature of filtering and sorting out the data. It helps the user to only filter the data that is needed so the rest can be discarded.
Cons
Compatibility: FreeUndelete is an exceptional data recovery software, but it only works on Windows 7 and earlier versions.
Restrictions: This tool has been developed only for home use. Sadly, you cannot use FreeUndelete commercially or in a business setting if you want to use this tool.
Comparison of the 6 Best Undelete Softwares
| | Scan Time | Rate of Success Recovery | Format Support | File Repair | Price (Monthly) |
| --- | --- | --- | --- | --- | --- |
| iMyFone D-Back | Quick Scan and Deep Scan are very high | Very High | Format Support 1000+ file types | Yes | $59.95 |
| Stellar Data Recovery Software | Moderate | High | More than 100 file formats | No | $59.99 |
| Mini Tool Power Data Recovery | Moderate | High | Up to 70 file type | No | $69 |
| UndeleteMyFiles Pro | Moderate | Very Low | More than 100 file formats | No | Free |
| Undelete 360 | Moderate | Moderate | Less than 50 file types | No | Free |
| FreeUndelete | High | Very Low | Only common file formats | No | Free |
Part 2. FAQs about Undelete Software
1

Which Is the Best free Undelete Software?
Yes. There are many best free undelete software available on the internet that one can download. However, there is no perfect undelete software. Few recovery tools are not compatible with both Windows and Mac. Some of the recovery software offers a limited capacity of files to be recovered, while some tools only support a specific type of files.
The most important thing that concerns the user is that few free undelete software does not offer portable options. Moreover, some of the free recovery tools have a less successful percentage of the recovery. In this manner, there is free undelete software available, but there is no perfect tool.
One of the closest to perfect recovery tools is iMyFone D-Back. It is easy to use and can help the user get the lost data back in no time.
2

Is there any totally free Undelete Software?
No. No tool is completely free and lets you recover the lost data without a dime. You can recover a specific amount of data using free recovery tools. Either you can use the trial version of a tool, or you can buy the license to enjoy the premium features.
3

Is it safe to use Undelete Software?
The question about safety is the most important one because your computer might be at risk. The user's data may be exposed to the recovery tool, or through the tool, any malware or virus can enter the computer.
So basically, it is important to only use tools that have good reviews and are trustworthy. Don't risk your data by downloading from unknown sources. You can use iMyFone D-Back as it is one of the famous recovery tools and has a user-friendly interface.
4

Is Undelete 360 safe?
Yes. Undelete 360 is old recovery software that is developed by Microsoft's partner, File Recovery Ltd. It includes high safety standards while allowing the users to recover the lost data. So, it is right to say that they are responsible and serious in terms of maintaining the security of their tool.
Conclusion
Data recovery is a complex task, and not every tool can recover the lost data successfully. We have discussed some of the best free files undelete software that you can find on the internet. All of these tools are easy to use and have a good rate of success.
However, if you ask which is the best, then probably iMyFone D-Back is the best as it is compatible with both Windows and macOS, has an easy-to-use interface, and recovers data in few steps.