Losing one's excel file can mean the end of the world for some people, as creating one perfect Excel file can take hours and days. But don't worry, you can still recover your disappeared excel file from desktop after saving on Windows 10/11/Mac through several methods.
Part 1. Why Did My Excel File Disappear from Desktop After Saving on Windows 10/11/Mac?
Knowing how to recover Excel file that disappeared after saving is not hard, but you will need to know why it happened in the first place. There are plenty of reasons this can happen, such as:
1. Accidental deletion
This is the most common reason why the Excel file would disappear. There are times when our hands don't listen to us, and we end up deleting the files we need. If this happens to you, fret not because you can still recover them through the traditional method (Recycle Bin).
2. Virus or malware
Many are not aware that computer virus or malware can affect the computer's files too. If the system says they can't open the file, then there's a big chance it has been affected by a virus of malware. This usually happens when you download attachments from suspicious emails or insert your USB stick to a computer that has a virus.
3. Force of nature
Sometimes nature just doesn't agree with us, and it ends up with us losing our Excel file. We are talking about sudden power outages, computers being unplugged accidentally, and many more. If you saved your excel before the disaster happened, then great! If not, there's a big chance the changes are gone forever.
Part 2. How to Recover Excel File That Disappeared from Desktop After Saving on Windows 10/11/Mac
There are lots of ways you can recover Excel file that disappeared after saving, but we will provide the most common ones here.
Method 1. Restore Excel File from Recycle Bin
The easiest way to restore your excel file is by restoring it from the Recycle Bin. all you need to do are:
Step 1. Open Recycle Bin.
Step 2. Scroll until you find your Excel file.
Step 3. Right click the file and choose the Restore option.

Step 4. If the restoration is successful, the file would go back to its original location before the deletion.
However, there is a catch when it comes to recovery using Recycle Bin. You need to make sure that the files were deleted in proper procedure, as proper procedure will automatically bring the file to the Recycle Bin. there are some occasions where the files are lost instead of going to the Recycle Bin, so make sure it doesn't happen to you.
Method 2. Recover Lost Excel File via Auto Recover
If you're missing unsaved changes, you can hope that Excel keeps it through Auto recover. Here's how you find files from Auto recover:
Step 1. Go to File > Recent.
Step 2. Go to Recent Documents and scroll until you find Recover Unsaved Documents.
Step 3. Find the document that matches the time when you lost it and click on it.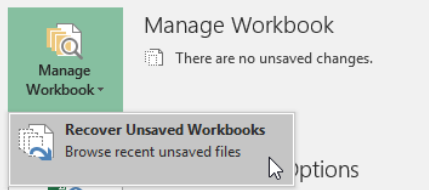 This option is only available for Office 2013 and editions after it.
Part 3. How to Recover Disappeared Excel Files from Desktop After Saving on Windows 10/11/Mac
If the excel files were gone through unusual ways after saving, you can opt for Recovery Tools to help you recover them. One of the recovery tools you can use is D-Back for PC.
D-Back for PC gives its users lots of perks. First, it supports more than 1000+ file types so you don't need to worry about skipping any file type. Second, you can use it on different devices too, from unrooted phones to PCs. along with its simple interface, you will recover your disappeared files from desktop after saving on windows 10/11/mac in less than one hour.
Other Features of D-Back for PC:
You can Preview before finally recovering the files.
Supports data backup for over 1000 file types, including all media, documents, and archives.
Before you recover your data, you can preview it, saving much of your time.
D-Back for PC also works to recover data from windows partitions like formatted, corrupted, and raw partitions on your storage medium.
Step 1.Open the software and select the location you want to recover.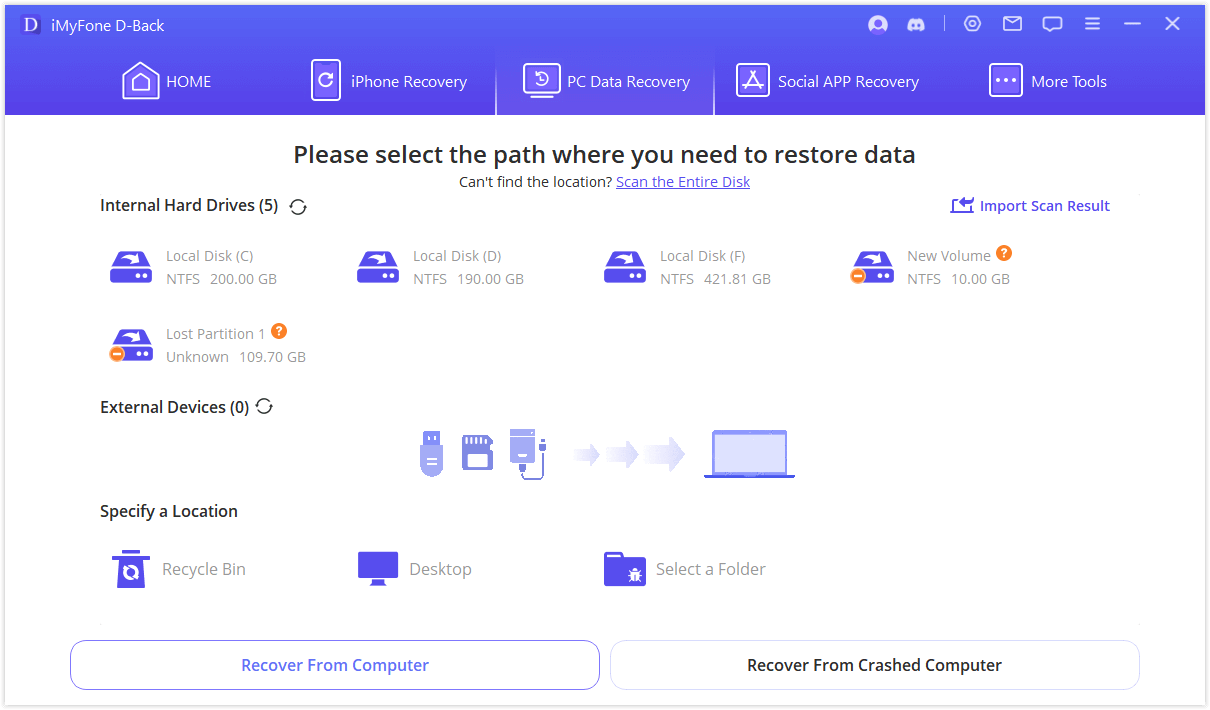 Step 2.Allow the software to scan the drive.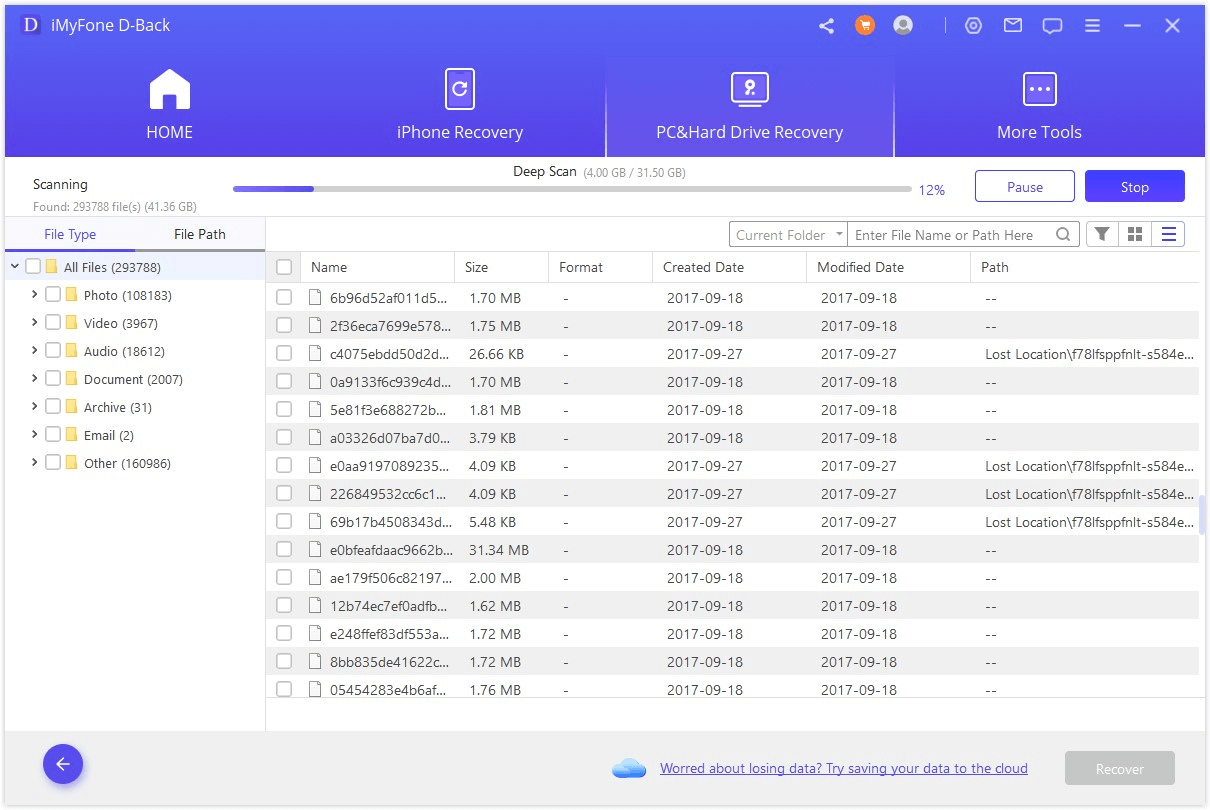 Step 3.When the files are listed, choose the ones you want to recover. You can use preview to check the content of the file.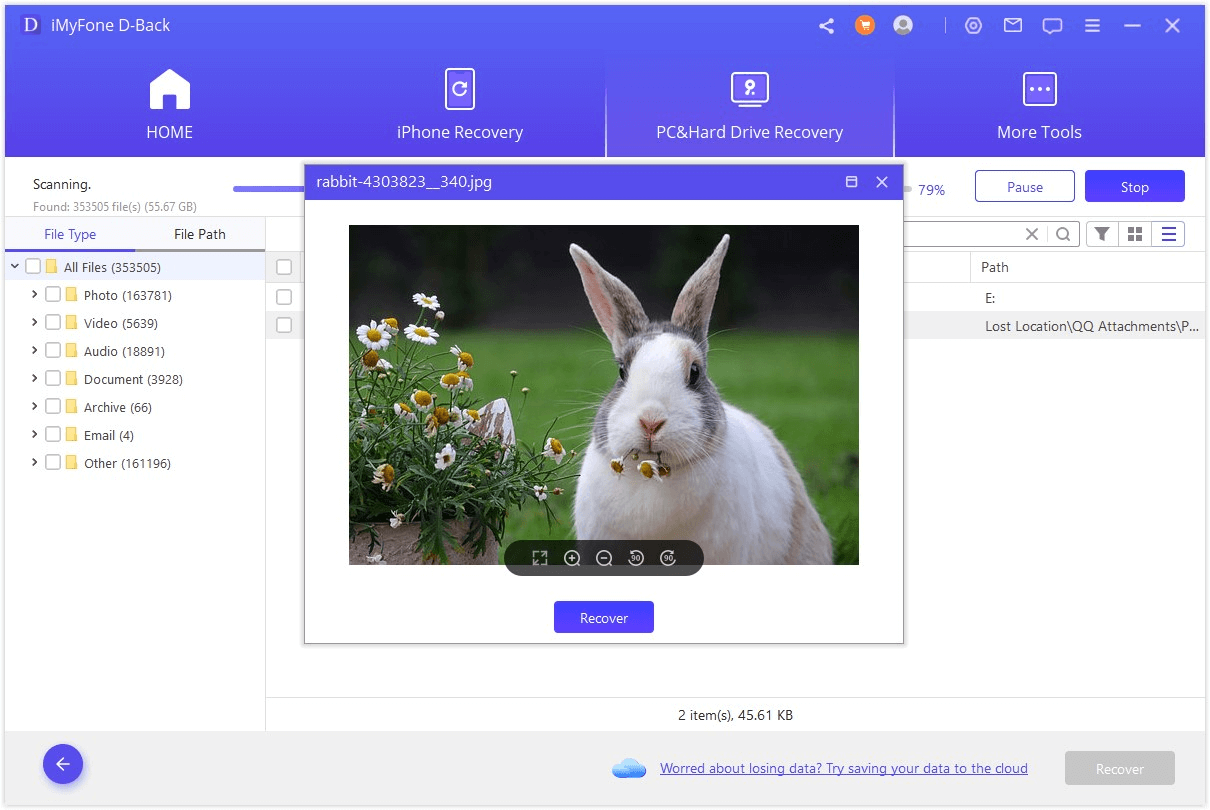 Step 4.Click Recover to get all the missing files you need.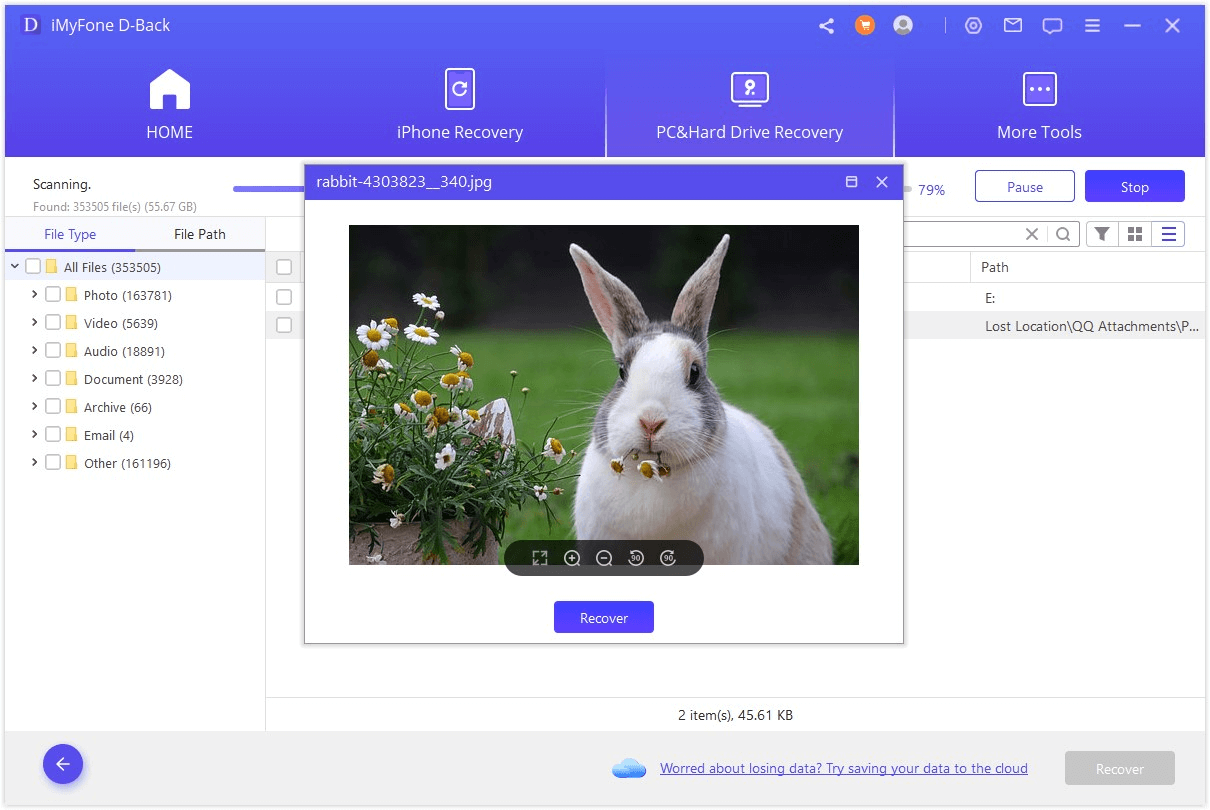 Conclusion
Having an excel file that disappeared from desktop after saving on windows 10/11/mac can be a nightmare for some people. Sure we can recover them, but that is if we delete them through normal procedure. If you can't find them on Recycle Bin, you can use recovery tools such as D-Back for PC for easier and hassle-free recovery. Get them now and recover the files you need!