How to Recover Deleted Files in Visual Studio Code 2019 Not in Recycle Bin
Category: PC Data Recovery
4 mins read
Microsoft visual studio provides a development environment for the web developer and designer to complete their tasks efficiently. With the handy features of its complete tools, it is the best platform for web developers
It's unbearable seeing that you have accidentally deleted Visual Studio projects you created from your device. This article will discover how to recover deleted files in visual studio code 2019. Please read it to the end to unveil the method for yourself!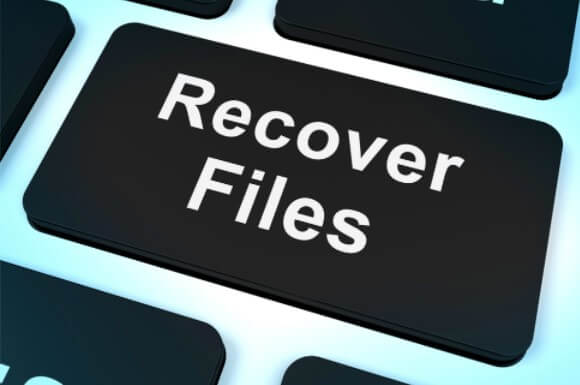 Part 1. [Solved] Visual Studio Recover Deleted Files Not in Recycle Bin
It's the time when one wants to scream harder when you deleted VS files from visual studio. What's worse, you may find your work file on your device and even it got deleted from your recycle bin. Don't worry; the iMyFone D-Back can help you solve your problem of visual studio code deleted file not in recycle bin.
Digital files are more prone to deletion and corruption. That's the reason one should know how to cope with the situation. That's why the iMyFone D-back hard drive recovery expert came into the ground. Thus, it's the one-stop-shop for your data recovery that fosters unlimited features and the most reliable interface.
Let's discuss some of its salient features before heading onto the method to recover deleted files in the visual studio code.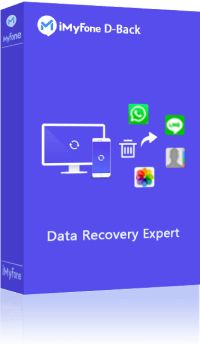 1,000,000+ Downloads
Key Features:
More than 1000 file formats are supported, including VS code fles.
You can retrieve an unlimited number of data using this privacy-protected software.
Before you recover your Visual Studio files, you can run an unlimited number of scans and previews.
All rounded scan is induced with the recovery process to dig all of your buried files beneath your device.
Step 1.By clicking the install button on the software's website, you can install it immediately.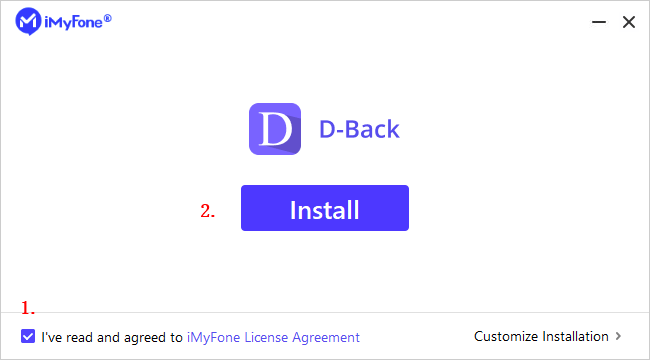 Step 2. Open the software and select the location from where you wish to recover your file.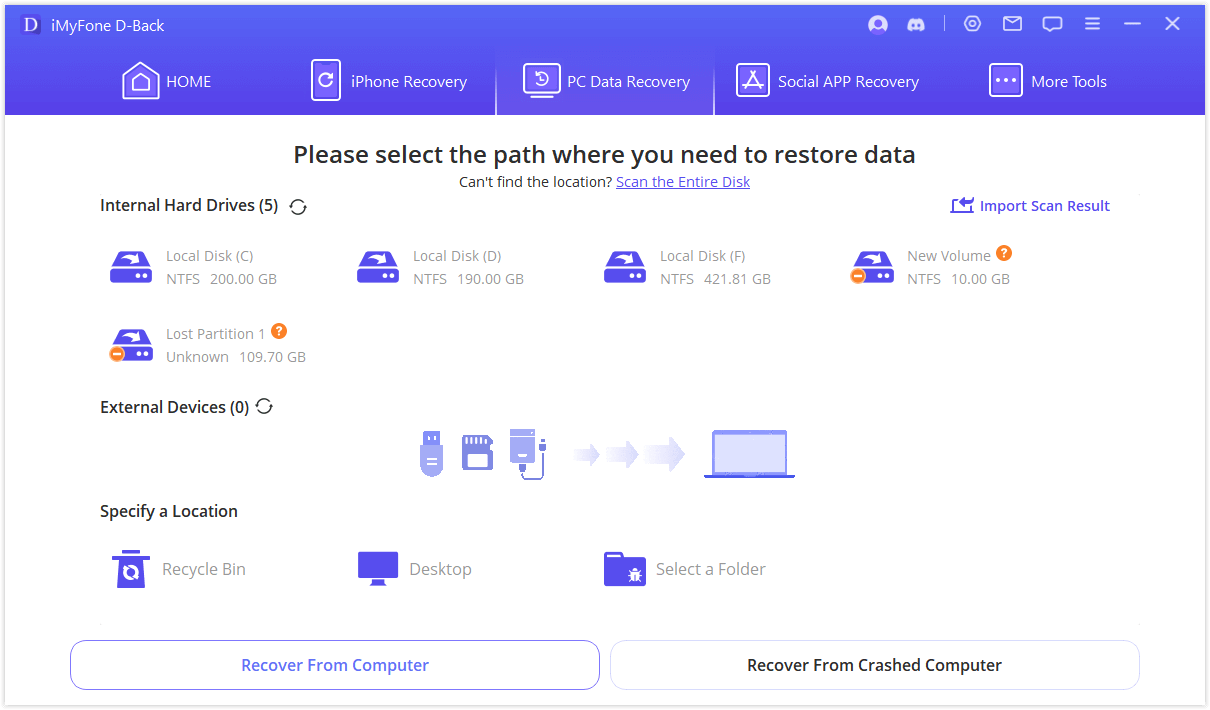 Step 3.Once you've hit the chosen location, the scanning procedure will begin. Kindly wait for a few minutes.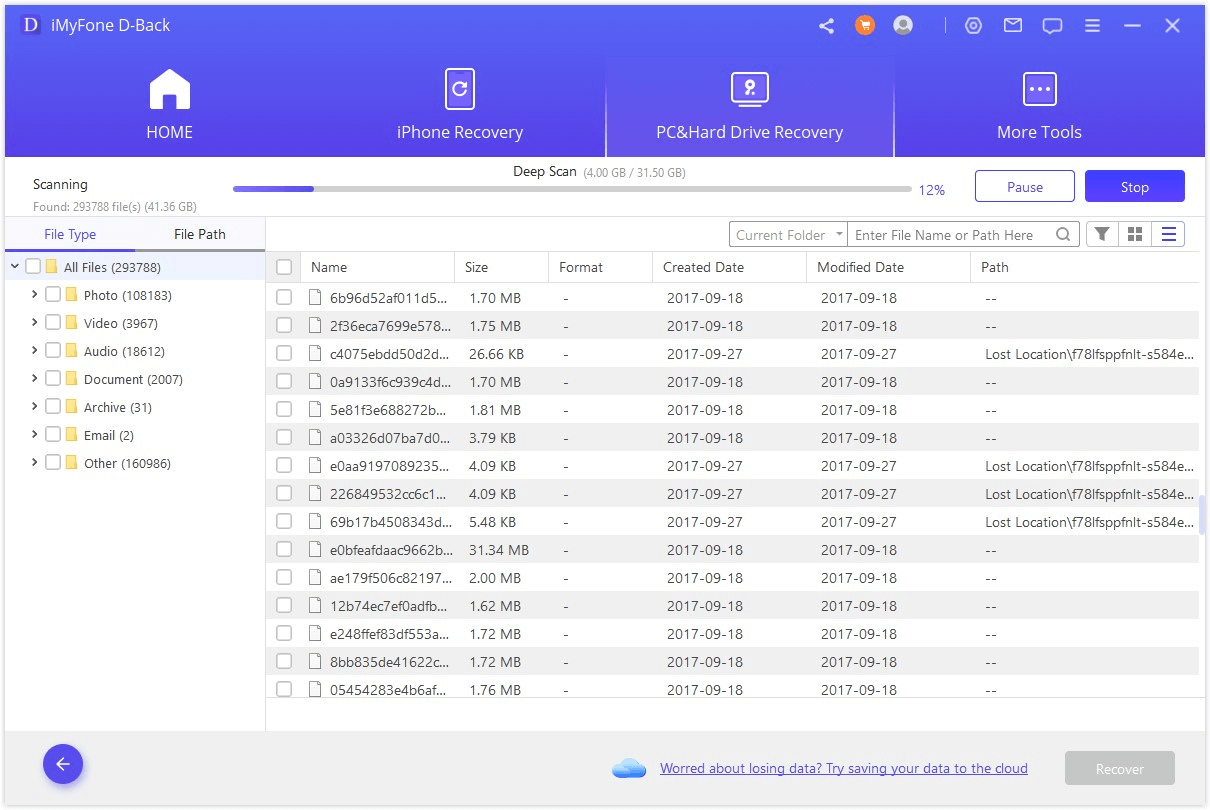 Notes: You can pause or stop the scanning process at any time.
Step 4.
Preview unlimited files with the preview feature and then click recover. Once your file has been recovered, save it to any folder or device of your choice.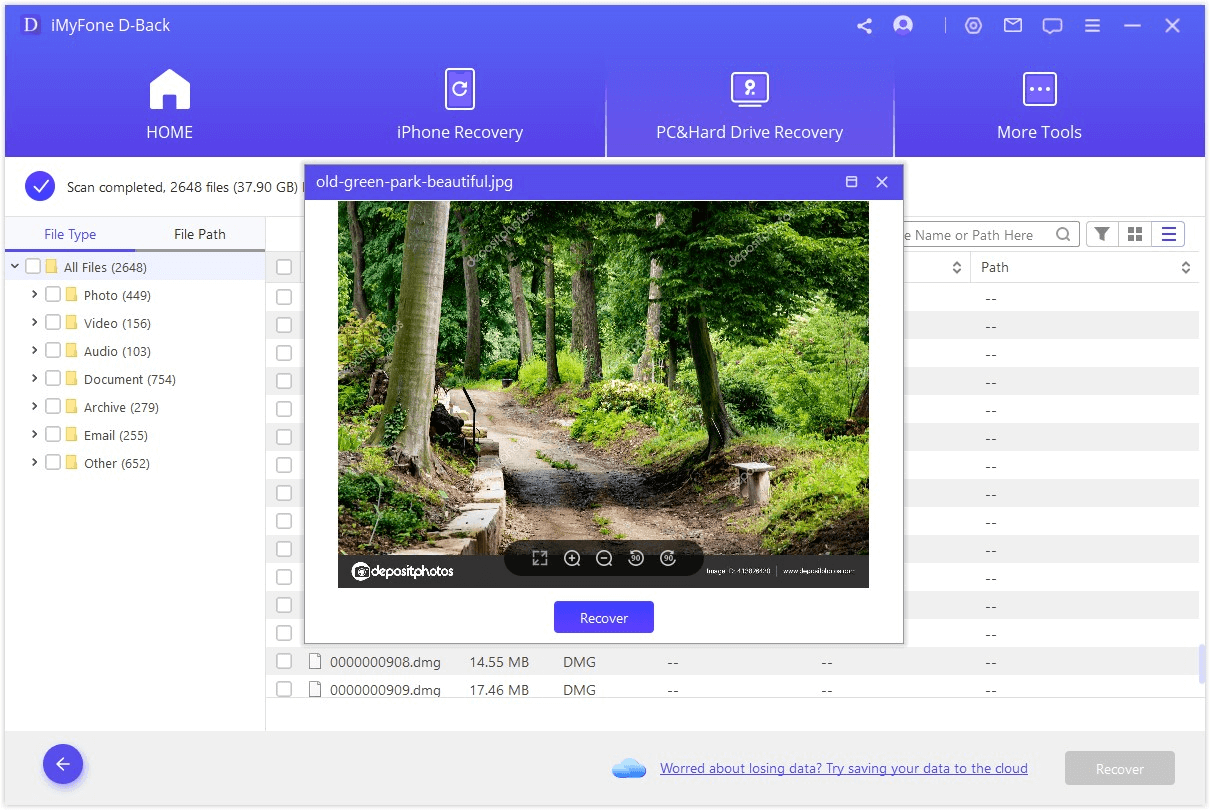 You've probably understood how excellent this software is and how it recovers your files in a few simple steps. Let's move on from recovery software and look at some other options.
Part 2. Other Possible Ways to Recover Visual Studio Deleted Files
Do you want to know about other ways to restore deleted files in Visual Studio? We'll show you how to restore your file without using recovery software in the sections below.
1

Using the Previous Version of the Files

Whenever your project gets deleted from the database, the deleted items remain saved in the device. Your device continues to rebuild old versions of the projects or files. You can recover any of them by using a previous version of files. You can follow the steps below to recover visual studio deleted files.

Step 1. Go to the properties menu of the drive.

Step 2. Now, go to the previous version of the tab. You can find the last version of your files here with the name, date, and time.

Step 3. Lastly, select the version you want to recover and click restore, and then Ok.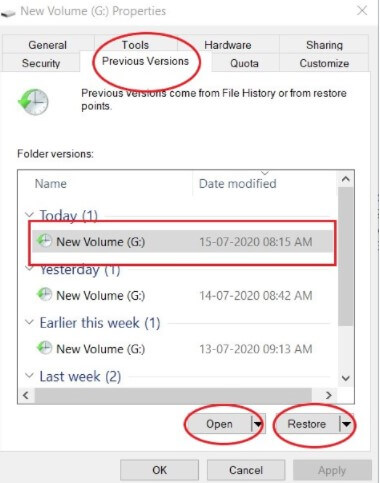 2

Using the History Feature of File Explorer

You can recover your VS file by using the history feature. To do so just follow the given steps:

Step 1. Go to the history on the file menu.

Step 2. Here you find all the automatically saved versions of your files. You can restore them from here.
3

Using Server to Recover VS Code Items

Step 1. Locate Visual Studio menu bar, choose Tools > Options.

Step 2. In the Options box, navigate to Source Control> Visual Studio Team Foundation Server.

Step 3. Select the Show deleted items in the Source Control Explorer, and tap on OK.

Step 4. In Source Control Explorer, right-click the file you want to recover, and select Undelete.
Part 3. Tips for Visual Studio Code Files
1

How to get local history in visual studio code

You can get local history in visual studio code using the method below:

Step 1. Right-click on the project item and click on the local history. If the project is already opened, you can directly open the history using the local history option.

Step 2. To compare the revision to the most recent version, double-click it.

Step 3. Select the history item, then use the L key to add, remove any part, or alter labels. Then go to the tools, click on the options, and then Local History.
2

How to delete a file in visual studio code

If you're thinking about recovering deleted code in visual studio code, you can follow the steps given below.

Step 1. Select the project you want to get rid of in Solution Explorer.

Step 2. Select Remove from the Edit menu.

Step 3. Click OK on the confirmation dialogue to remove the project from the solution.
3

Can I recover deleted code in visual studio code

You can recover deleted files that contain your code in visual studio code. If you want to recover the files, you can use the above methods mentioned in Part 1. You can also use the previous file history to retrieve ita; we've mentioned the method in Part 2.1.
4

How to recover the visual studio project

You can recover the visual studio project by following the simple steps mentioned above. iMyFone D-back hard drive recovery expert could be the best choice as it's one of the leading recovery tools for files and folders. You can solve the problem of the visual studio recovering the corrupted file by just using the software.
5

Can I recover an overwritten file in visual studio

Using the iMyFone D-back hard drive recovery expert method, you can recover any overwritten file. Use it to embrace this incredible tool.
Conclusion
It's terrifying to find that all your Visual Studio files have been lost or corrupted. However, if you entrust your file recovery to the iMyFone D-back Hard drive recovery expert, you will never be concerned about data loss. We've also mentioned some additional methods; you can try any of those that work well. However, we suggest using recovery software such as the iMyFone D-Back.