We all have files or data we'd rather not lose. Important stuff that can range from office work to personal files and even precious pictures. So, when the unfortunate circumstance occurs, and you accidentally delete them, you don't need to panic.

If you are using an online data transfer service like WeTransfer, then it is possible to recover your data safely. Follow the instructions in this blog, and you will find out how to recover deleted WeTransfer files safely.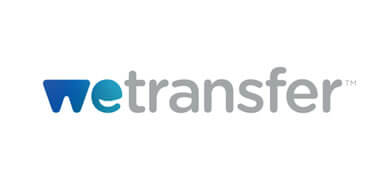 Part 1. How to Recover Deleted WeTransfer Files on PC/iPhone
1

What is WeTransfer?

WeTransfer is an online file transfer service that can be used to transfer files of all sizes from one computer to multiple computers at the same time without any inconvenience. Where other transfer services only handle a few MBs of data, WeTransfer is more than capable of carrying terabytes of data, which is what makes it so attractive for enterprises and people who have a heavy workload and have a need to transfer a lot of data.
2

How To Recover Deleted WeTransfer Files from PC?

Losing your downloaded WeTransfer files, especially when it is accidental, can be a huge issue for anyone. And when that happens, you need to make sure that you get those files back. There are so many good ways to recover deleted WeTransfer files. Such as using iMyFone D-Back. Through this, you can ensure that you get your precious files back.

iMyFone D-Back is a robust data recovery software. Here are some of its features: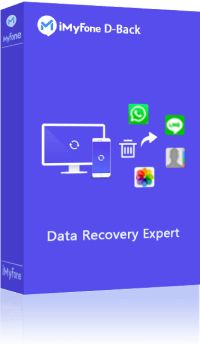 1,000,000+ Downloads
Key Features:
Can recover over a thousand file types, including downloaded WeTransfer files.
Is faster and more efficient than other data recovery software.
Is simple to use for accessibility.
It can scan quickly at a fast speed due to the complex and sophisticated algorithm used in it.
Here is the process for recovering the WeTransfer files that you might've lost or accidentally deleted:
Step 1: First of all, you need to go to the iMyFone website and download the software. Then, you need to open it up and, this time, browse to the exact location in your WeTransfer folder where you lost or accidentally deleted your files. The data recovery software works by reading the data within that software and working to bring it back.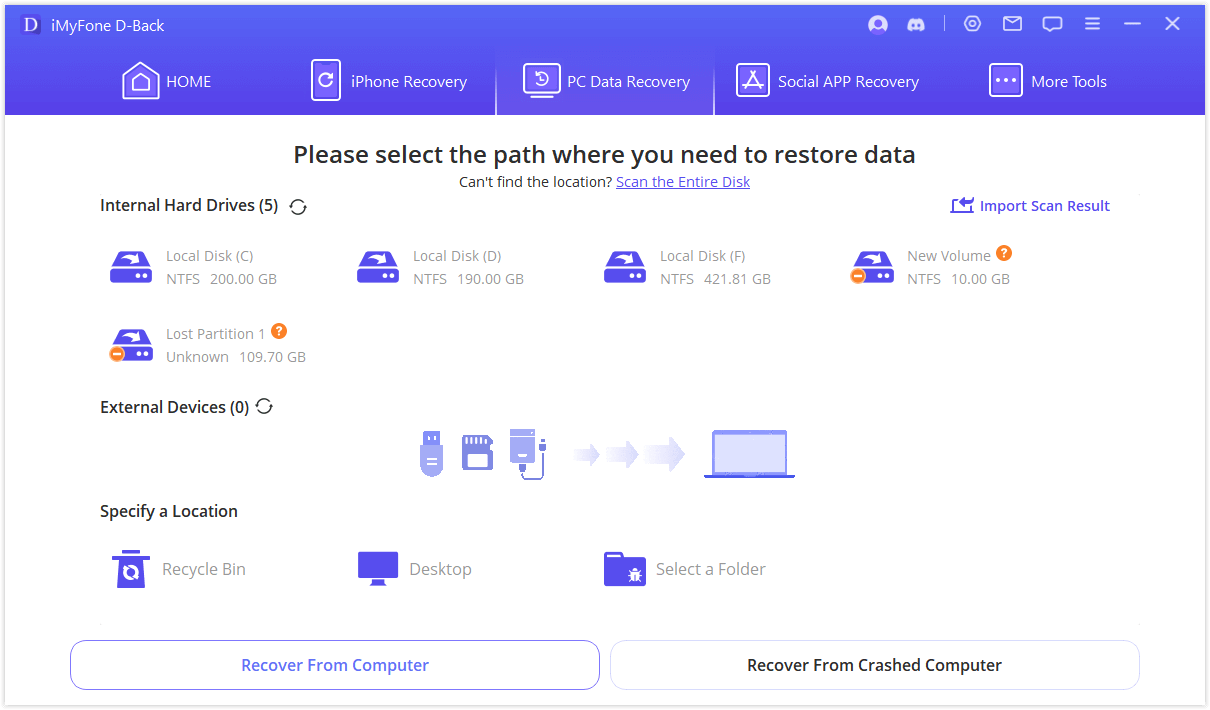 Step 2: Once you have selected your WeTransfer folder, all you need to do is click on the scan button and let the software do its job. The software will thoroughly scan the location to see what residual data there is to be recovered in the location. This will take a while, so you will have to wait a bit, but you can track the progress of the scan by looking at the progress bar.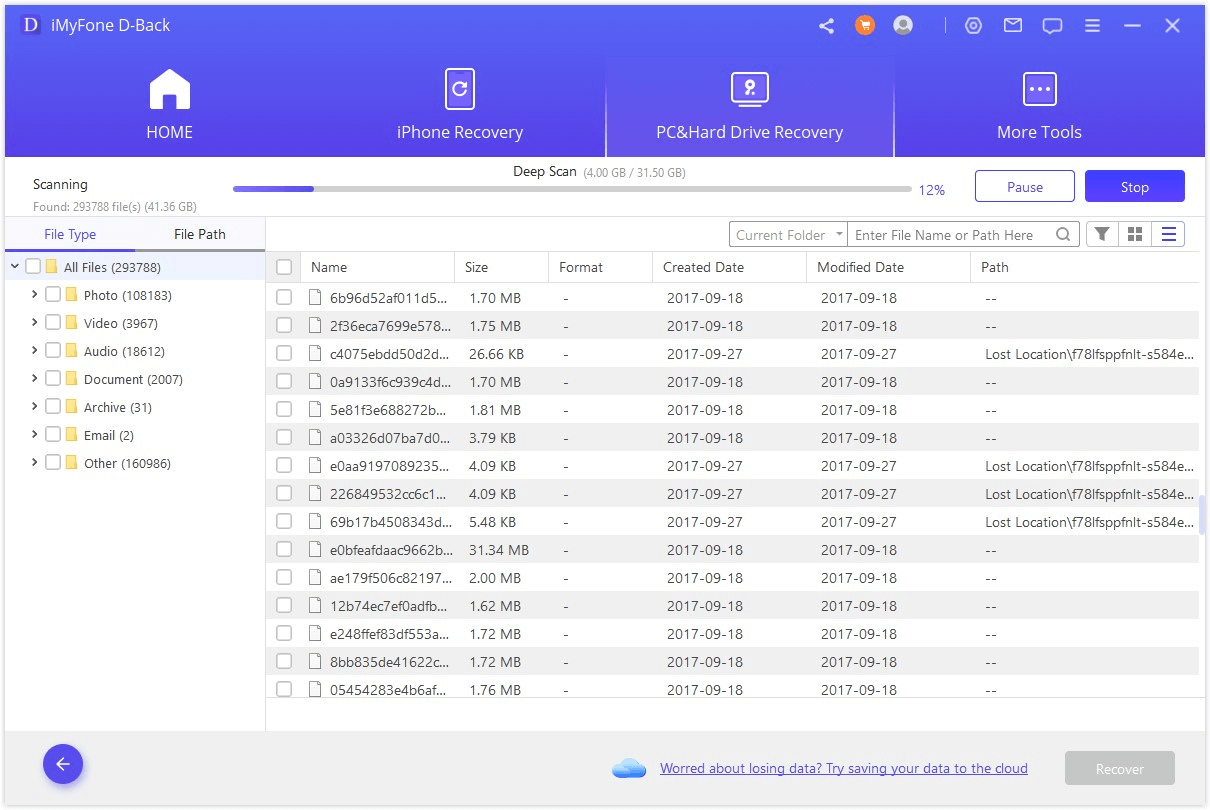 Step 3: Once the software is done with the scanning, all the recovered files will be listed neatly. You can preview them simply by opening them as you do by double-clicking. Now, select the files and click on the "recover" button.
3

How To Recover Deleted WeTransfer Files From iPhone?

It is possible that the downloaded WeTransfer files that you want to recover aren't on your PC but on the iphone. Even in that case, you don't have to worry, as you can easily recover those files too using iMyFone D-Back.

iMyFone D-Back is specifically designed to be used for mobile devices. Here are some of its features: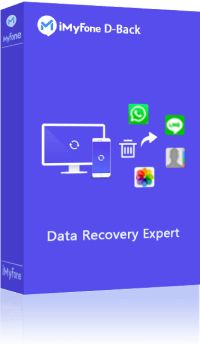 1,000,000+ Downloads
Key Features:
Multiple recovery methods.
Can recover from iCloud / iOS device / Third party program backup and much more.
Allows for file previewing to sort what you want to recover.
You'll be able to restore your important files from messages, Whatsapp, and other applications.
It can help you recover data from iCloud account access.
Here's how you can do that:
Step 1: Download and install the software on your PC, even if you want to recover the files from your phone. Make sure to choose the right software as there are two variants. One for Android devices and one for iPhones.
Step 2: Select the "Recover from iOS device" option from the left menu. Now, connect the device and click on the Next button.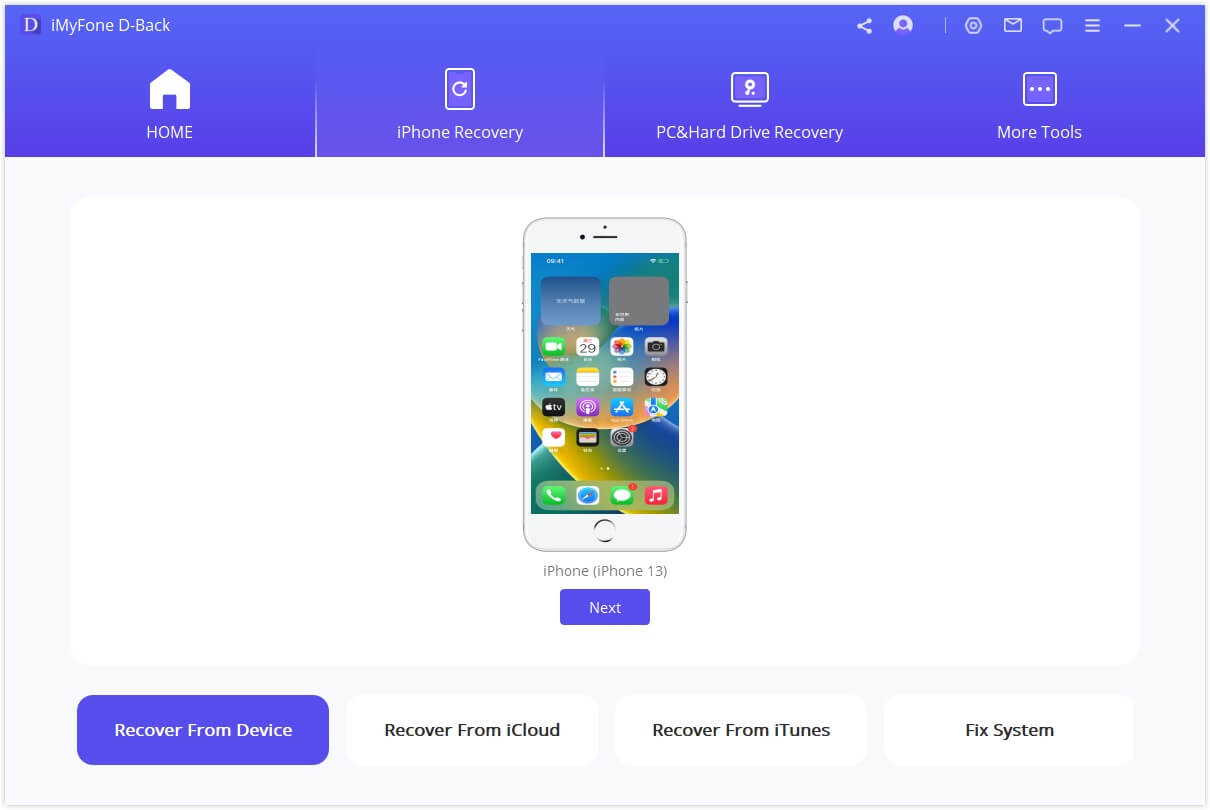 Step 3: Now, you've to select the location from where you want to restore WeTransfer files. Click on the "Scan" button to start the scanning process.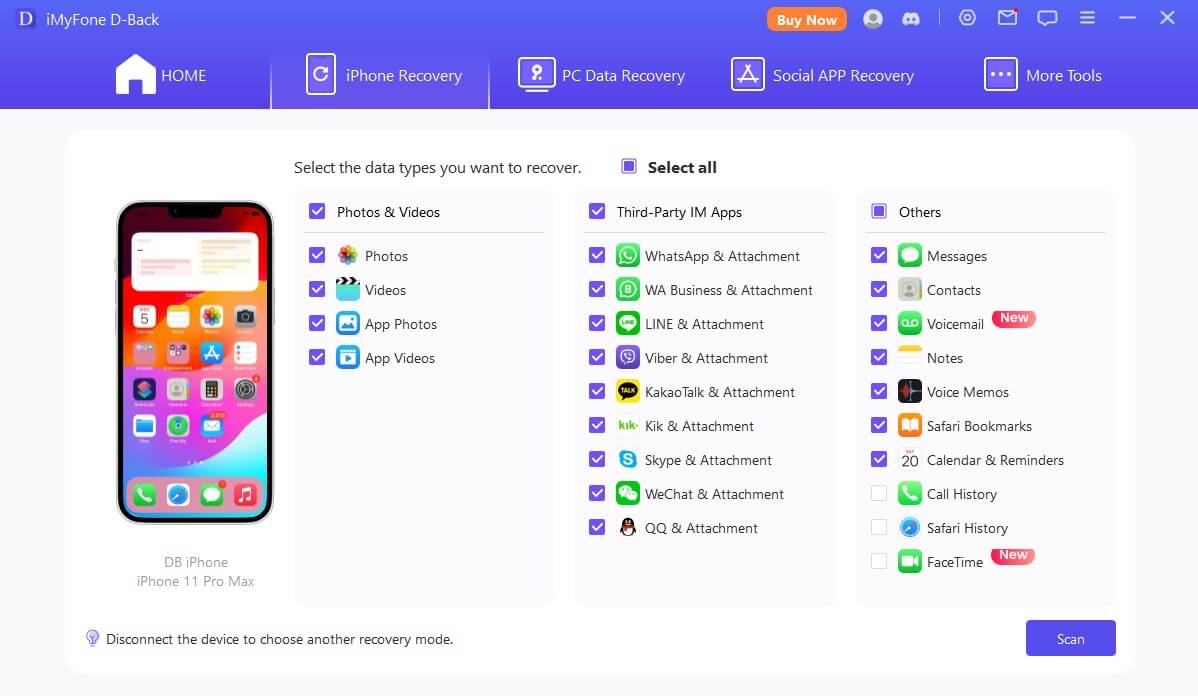 Step 4: Once the scan process is completed, you will have a full list of files that can be recovered that you can now save in a safe place. To recover, simply click on the file and click on the recover button.
4

How To Recover Expired WeTransfer Files?

Expired WeTransfer files are permanently lost, however you can join WeTransfer Pro to prevent this in the future.
Part 2. FAQs about WeTransfer Files
1

Can I download a transfer that expired?

Files on WeTransfer's servers are only kept there for about 7 days. After that, they are permanently deleted. After that, there is no way to access and download expired transfers.
2

What is the maximum WeTransfer file size limit?

You may effortlessly send up to 2 GB with the free service. But if you want to transfer the larger size of files, you may choose WeTransfer Pro, it allows to send 200 GB of files and provides a 1 TB storage.
3

How to download WeTransfer files on iPhone?

To download the WeTransfer files on your iPhone, you'll have to use their official app Collect by WeTransfer. You can download it from the Apple store. Once installed, you can follow the below steps:
Go to the 'Collect' folder.
Now, open the link that you've received on the Whatsapp app or in your email. It'll show you all the available files.
Click on save items.
4

How to download WeTransfer files on Android?

For android, you can follow the same method that we've mentioned in the above question. The app is available for android as well, and the procedure would be the same.
5

How to save a WeTransfer file on a PC?

If you want to download the files on your PC, you don't have to use any app. You can simply follow the below steps:

Step 1: Open your email.

Step 2: Click on the download button.

Step 3: Wait for the download to finish.
Conclusion
So, by following the above-listed steps, you can easily recover any files that you deleted and lost. And you can store them in a safe place like a cloud or a hard drive that you can access later. And the best method to do all this is to use iMyFone D-Back and iMyFone D-Back softwares, which will help you with everything. They can help you restore your important files within minutes. They are simple to use and efficient too.
Download the software from the iMyFone website and get started with your data recovery today!