Sony Interactive Entertainment had introduced the PS4, a pretty popular gaming console. PlayStation has earned huge appreciation from gamers after the new revelation. Unfortunately, like other hard drives, PS hard drives can also get damaged, and as a result, you can lose important PS files you'd not like to lose.
Several factors can contribute to the issue you're facing with your PS hard drive. However, the question arises can you recover lost PS4 save data? The answer to this question is a big yes as you can recover files from your dead or damaged old PS4 hard drive. For this, you'll only need to read this guide, and you'll be able to know how to get deleted saved data back on PS4.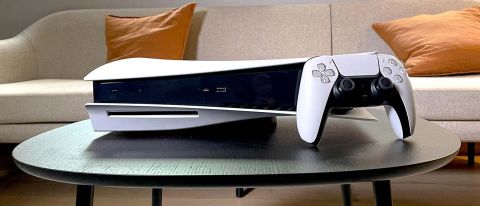 Part 1. Best Recommended Way to Recover Save Files/Data on Old PS4 Hard Drive Using iMyFone D-Back Hard Drive Recovery
You can recover old PS4 hard drive files by using iMyFone D-Back Hard Drive Recovery. This tool seems to be a perfect gig for you, courtesy of its excellent user interface makes it easy to revive lost files.
Using this spectacular data recovery software, you can get your back from SSD, Camcorder, internal hard disk, external hard disk, digital camera, virtual disk, micro card, USB flash drive, etc.
Importantly, this fantastic data recovery tool enables you to revive about 1000+ data types, including emails, videos, images, documents, etc.
Overall, iMyFone D-Back Hard Drive Recovery is a fascinating package that allows you to recover your important files at affordable rates.
Main Features about iMyFone D-Back Hard Drive Recovery:
D-Back Hard Drive Recovery is 100% secure and doesn't come up with any virus.
Its 100% success rate is something to take pride in.
Using this mind-blowing data recovery tool, you can restore files from storage devices like SD cards, USB drives, external or internal hard drives.
This tool's free version lets you scan and preview your essential files.
It offers a relatively simple user interface.
How to recover data from an old PS4 hard drive?
Step 1. Launch and connect iMyFone D-Back Hard Drive Recovery with your PC
In the first step, you don't need to do something extraordinary as you'll only need to visit iMyFone's official website and then get the software downloaded on your PC. According to your PC type, you can choose D-Back for Windows or D-Back for Mac. Next, launch the software suit for your pc and then navigate to the clean interface of iMyFone D-Back Hard Drive Recovery. Tap on the external device that you want to recover.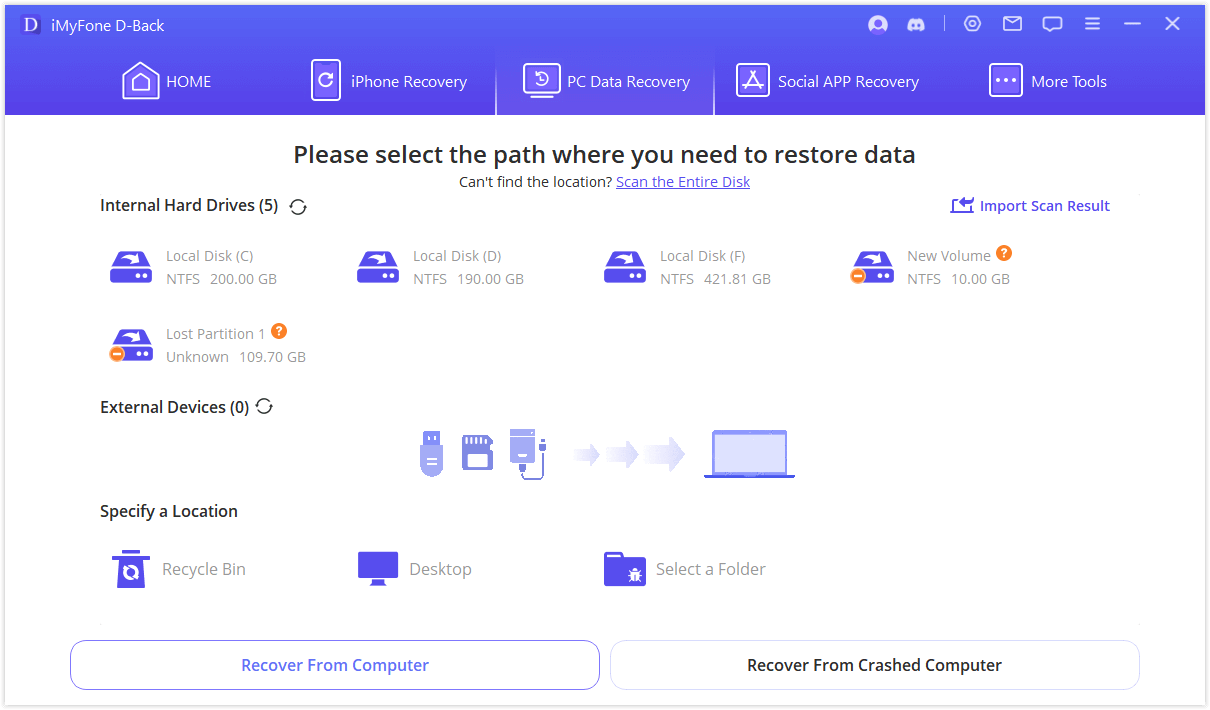 Step 2. Start to scan your ps4 hard drive
Before initiating the scanning process, you'll need to connect the PS4 hard drive to your PC. Next, you'll need to tap the "Start'' option to begin scanning your PS hard drive. This process doesn't take a long time, but still, you'll need to wait for a few moments before going ahead.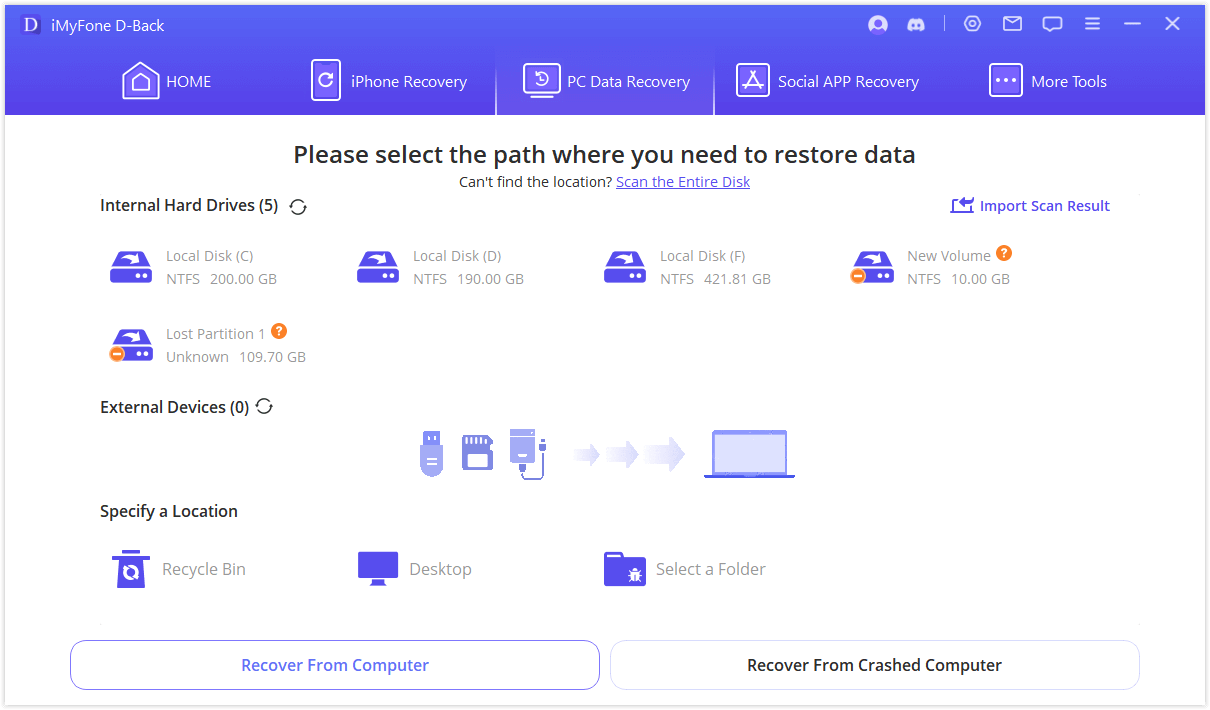 Step 3. Preview and recover your files
After completing the scanning process, you'll need to select the PS4 hard drive files you've been looking to restore from there. Remember, you can scan and preview your files by using the free version of iMyFone D-Back Hard Drive Recovery.
To download the scanned files, you'll need to acquire the subscription of iMyFone D-Back Hard Drive Recovery. After acquiring the subscription, you can now hit the Recover icon to restore your scanned PS hard drive files.
You can also select the destination where you'd like to store the files on your PS hard drive. After a few minutes, you'll be able to reaccess the PS files.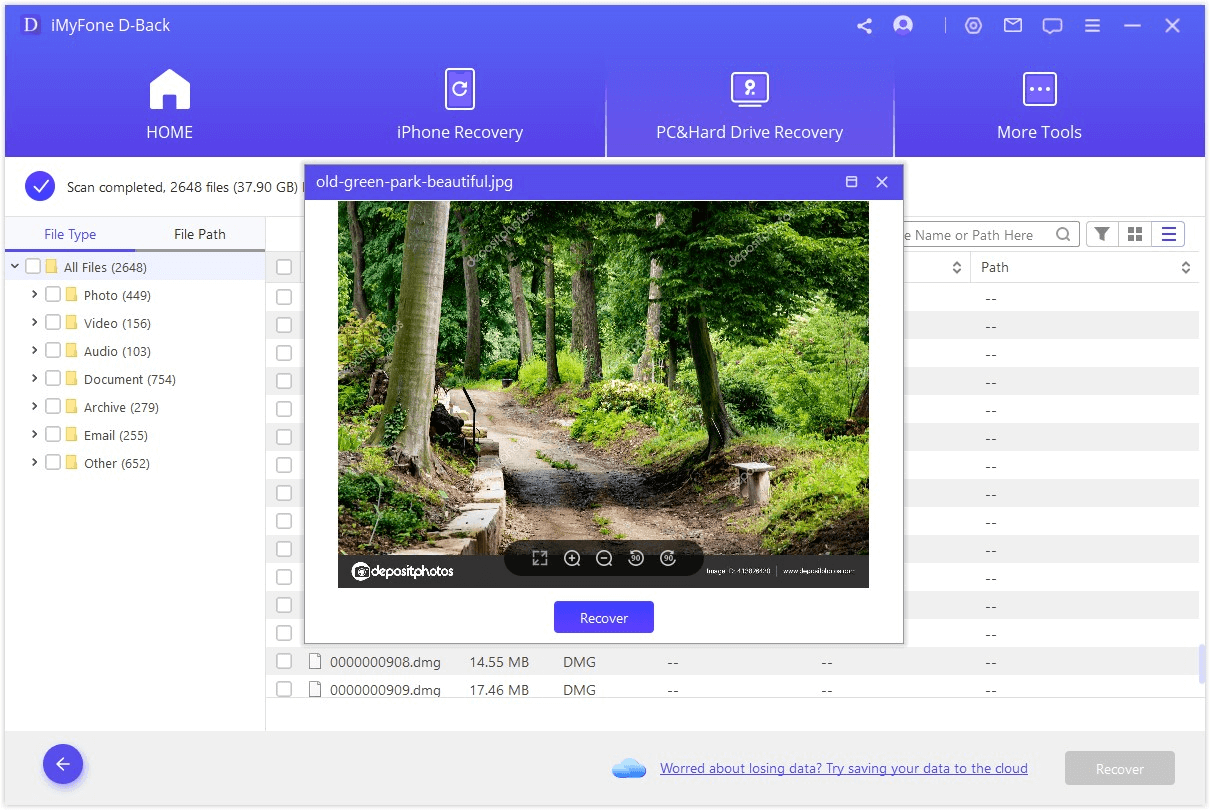 Part 2. Lost/Deleted PS4 Save Files/Data-Reasons
Before looking for a way to recover PS4 hard drive files, you'll need to discuss the reasons causing this whole chaos.
Here are some common reasons behind the issue you're dealing with:
Powering off PS4 wrongly
The first thing that might create issues in your PS hard drive is when you tend to turn it off incorrectly, as you shouldn't unplug your PS hard drive from the power socket. If you don't turn your PS off properly, it might cause software or hardware issues.
Connection Errors
Some people tend to maintain cloud saves enabled. It means sometimes; you won't be able to see your saves. Hence, if you don't connect PS4 to an appropriate internet connection, you can't access your cloud saves.
Hard Drive Failure
Hard drive Failure is another massive thing with older PS4 that cause data loss. However, it can happen to every method but is more with older PS4s.
Part 3. Other Methods to Get Save Files/Data Back on Old PS4 Hard Drive
Apart from using a third-party tool like iMyFone D-Back, you can also recover deleted PS4 hard drives files using other methods.
Here's the list of those methods:
Via Cloud Storage
PS Plus users can retrieve the PS4 hard drive files via Cloud storage. The reason is that a PS Plus makes sure to save the data files to a cloud.
Hence, you can copy the files from the cloud when your PS hard drive gets damaged or you lose data for unforeseen reasons.
The following guides will show you retrieve your data from the PS4 hard drive without using hard drive recovery:
Step 1. First of all, you'll need to launch settings after navigating to PlayStation Home Menu. Next, you'll need to hit Application Saved Data Management.

Step 2. After selecting the ''Saved Data in Online Storage'' icon, you'll need to tap' 'Download to the System Storage.'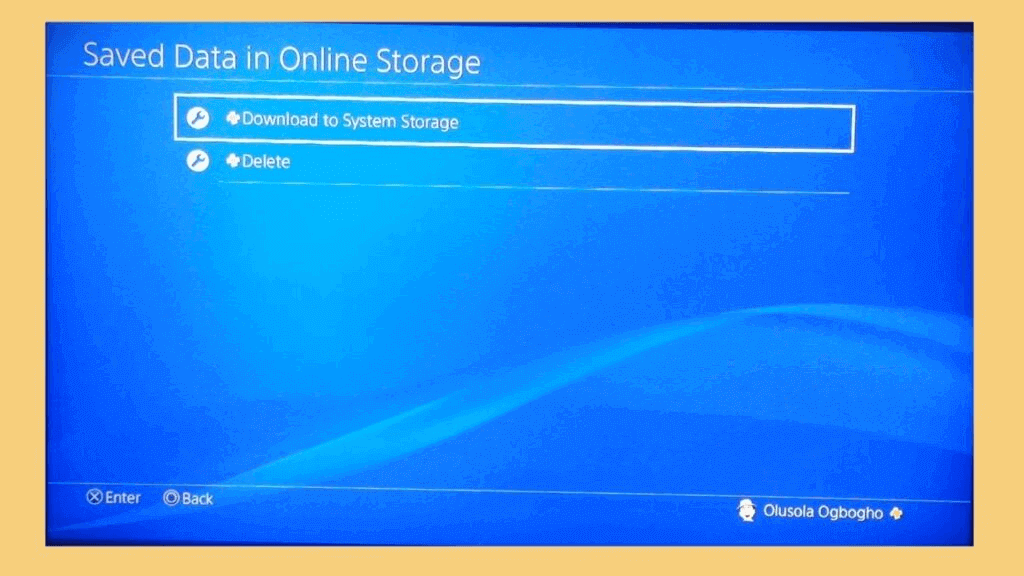 Step 3. Hit the'' Download'' button to retrieve your important files from the ''Download to System Storage'' icon. The download process will take some time before putting everything in order. After the downloading process, you can tap '' Save'' to download the files on the PS4 hard drive.
Via Backup
Another way to get your PS hard drive deleted files is through backup. However, you'll need to save the copy before losing your data. You can look at the guide below to recover PS4 save data:
Step 1. At first, glance, navigate to the PlayStation's Home Menu and then launch settings from there.
Step 2. Select the Backup & Restore option after choosing System.
Step 3. Now, you'll only need to connect storage that comes with a backup option into PS4 ports.
Step 4. Choose your backup files after hitting the '' Restore PS4''.
Step 5.Now, the window will pop saying that your PC will get restarted. Tap on the ''Yes/Restore'' option to get on with the things you're working on.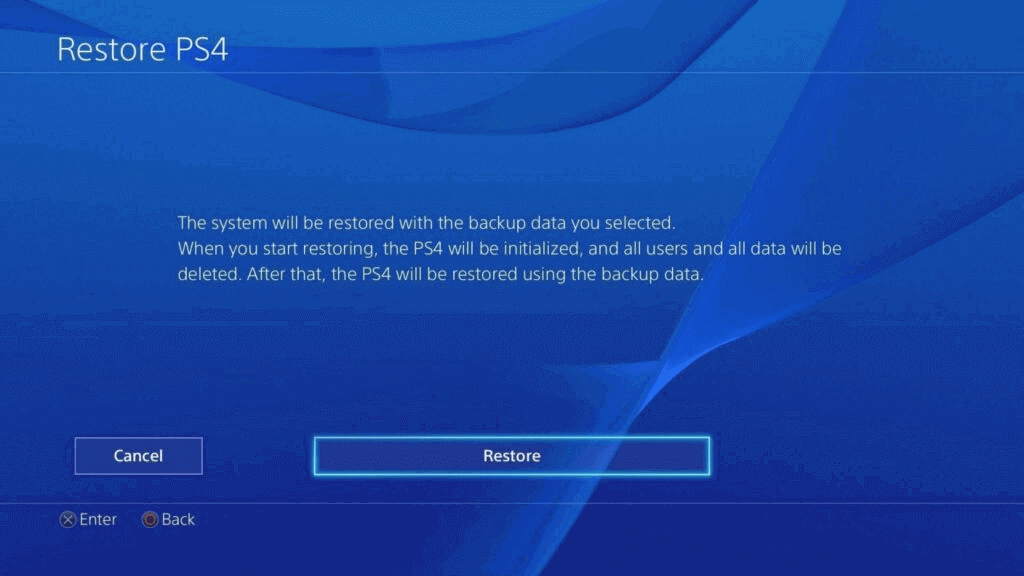 Revive PS4 Data Files by Redownloading from a PlayStation Store
A PlayStation comes with a fantastic feature that enables you to re-download the game after buying it from there. You'll only need to register with the PS4 game account to put things in order.
Follow the guide below to re-download your deleted PS4 games files:
Step 1. First of all, the thing you'll need to do is sign up with your PS4 account. Next, you'll need to race into the'' PlayStation Store'' option.
Step 2. You'll need to search for the games you've stored on the PS4 hard drive.
Step 3. Download the lost files again one by one to your PS4 hard drive.
Part 4. FAQs about PS4 Hard Drive Recovery
4.1 How do I restore my PS4 hard drive on a PC
If your PS4 hard drive got corrupted and you've lost all your important data for odd reasons, you can still recover it. The best way to recover lost PS4 save data is by using a third-party data recovery tool.
However, you can try recovering data from iCloud storage or backup, but these methods don't guarantee to help you retrieve your files. Hence, you can go for iMyFone D-Back Hard Drive Recovery. It is a vastly used and tested data recovery tool that can help you revive PS4 hard drive data quickly.
4.2 Can you recover PS4 data from a dead hard drive
Losing data always sucks as you don't see it coming. However, if your hard drives become dead and eliminate all your data, it would indeed be a point of concern for you. More than one reason could cause the PS4 hard drive to get corrupted.
Luckily, you've got an outside chance to recover files from your old PS4 hard drive. To get your PS4 files back, you can consult Playstore Station, but the best option will be to use iMyFone D-Back to get your data back.
Conclusion
If you are finding ways to recover data from a PS4 hard drive, this guide could be a game-changer. The motive of this discussion was to provide you with the proper insight into the methods that can help you get your PS4 hard drive lost files.
All the methods you'll get to read in this article come with a lot of quality, but iMyFone D-Back Hard Drive Recovery has to be the best data recovery tool. This tool brings a lot of quality by allowing to retrieval PS4 hard drive with minimal effort.