Accidentally Uninstalled Programs?-It Doesn't Matter!
Category: PC Data Recovery
4 mins read
Are you wondering about the best way to recover uninstalled programs? If yes, then this article is the solution to your problem. We have mentioned the effortless, safe, quick, and professional ways to get your uninstalled programs back. Moreover, some of the most frequently asked questions about uninstalled programs are also going to be answered in this article. So, read it carefully till the end. Let's start!
Have you ever encountered the same issue and you were unable to access or save more files? Well, you're not alone; we come across Windows users every day trying to find ways to unlock a hard drive and retrieve their data. Therefore, we've put together a detailed guide on recovering files from a locked hard drive. Keep reading to know more.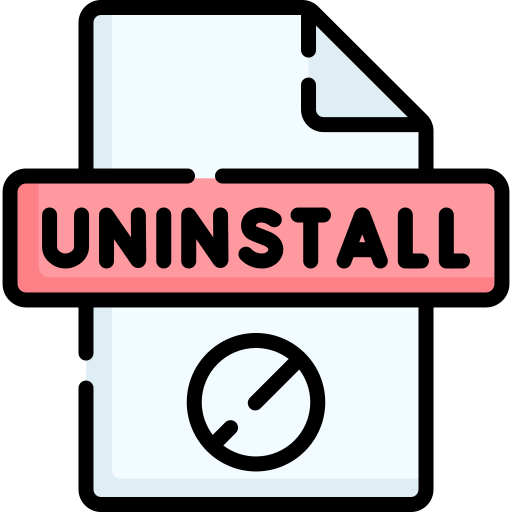 Part 1. What Happens if Users Uninstall Programs?
When a user uninstalls a program, all the supporting and resulting files and features related to that program undergo alteration and deletion. If the user manually deletes the program, recovery chances are close to impossible. But, if any unwanted step, error, or virus has deleted a program, you can recover them through various methods.
Deleting a program on a computer/laptop means its all program files are going to vanish from your device. On the other hand, mobile app uninstallation causes the deletion of all back-end folders or data files of that program through a single step. This uninstallation deletes all the functions and features offered by that particular program. Those features and functions can only be brought back through recovery of the uninstalled program.
Part 2. How to Recover Uninstalled Programs in Windows 10/11/Mac
1

Recover Uninstalled Programs in Windows 10/11 through System Restore

Microsoft Windows 10/11 allows users to get deleted or uninstalled files, data, and programs through a feature named System Restore Point. It helps to get back crucial data like Windows registry information, data files, applications, and programs at various moments.

No doubt it is a very useful feature, but it is only useful if you have System Restore Point already running on your device. Windows 10/11 usually runs this feature on its own, but if not, then you can run or start it manually too.
Here are the steps that can direct you to recover uninstalled programs in Windows 10/11 through system restore.
Step 1: Click on the Start button from the bottom left corner of your desktop screen. Select Setting with the gear icon. A search window will appear on the screen.
Step 2: In the Window setting, search for Recovery. Now, select Recovery > Open System Restore > Next. This step will show you a list of system restore points.
Step 3: At this step, select the system restore point that was created earlier than the deletion of the particular program. Select the point and click on the Next > Finish buttons. This is how you will be done with your program recovery through System Restore Point on Windows 10/11.
2

2 Ways to Recover Uninstalled Programs on Mac

Restoring uninstalled applications for Mac users is also very easy and simple. Mac devices allow users the two easiest ways to get the deleted programs back without using any third-party tool or assistance. Let's see both these methods separately.
Method 1: Restore from Trash Bin
Like Windows, Mac platforms also provide a trash folder where the deleted files are stored for a long period of time. This folder enables users to retrieve the deleted data with a single click. But if you delete or remove data from the trash folder, then there will be difficult and long procedures that can bring your data back. Now, follow these steps to recover uninstalled programs and files from the Mac trash folder.
Step 1: Go to the trash folder of your device from the desktop.
Step 2: Now, look for your program file. If you fail to find it manually, then you can also use the search bar for this purpose.
Step 3: After getting your file, right-click on the file and select the Putt back option from the drop-down menu. The uninstalled program will be restored at the place where it was located before deletion.
Method 2: Use App Store Purchased
This is also a very good and convenient method to get the uninstalled programs or applications back. If you purchase any paid program or application from the App Store, you will be able to download and install it again from the App Store. Here is the way how to do it.
Step 1: Go to the App Store from the device in which you want to restore the programs.
Step 2: Click on the Purchased button. This will show the list of all the purchased tools and software.
Step 3: Click on the Install button to regain the deleted files within seconds.
3

An Easier Solution to Restore Uninstalled Programs

iMyFone D-Back Hard Drive Recovery Expert is the best solution for those who are looking for a collective solution to get deleted data back from Windows as well as from Mac platforms. D-Back helps to recover data from various locations and various sources. Not only uninstalled program files, but you can also recover various file formats like PDFs, Audio, Video, and images. Here is the guide which you can follow for both Mac and Windows platforms.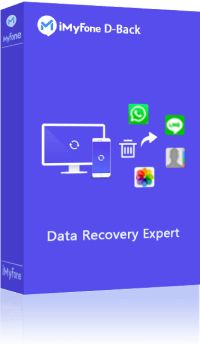 1,000,000+ Downloads
Key Features:
Lost partition recovery is more accessible as the data recovery software can recover everything within a few minutes.
This data recovery software can also recover uninstalled files from various storage devices.
With its lightning-fast scanning speed, you can scan your uninstalled programs without waiting for hours .
Introduce the unique algorithm and easy-to-use interface to make uninstalled programs recovery easier for you.
You can recover your specific file by using the file filter option to filter out all the additional files while helping you recover your recommended file.
Steps to Use
Step 1: Download and install the iMyFone D-Back Hard Drive Recovery Expert and open it. From the very first interface, you will have to select where the uninstalled files were before deletion.
Step 2: Select the location, and it will start scanning deleted files. You can also Scan recoverable files deleted from the trash folder. While scanning, results will appear on the screen.
Step 3: Select the desired uninstalled programs from the list. click on the Recover button. This will allow you to select the storage location on your device and then click on the OK button.
Part 3. FAQs
1

Why Do Users Want to Uninstall Programs?

There can be several reasons behind this action. Some of the main reasons are listed below:
To get extra space on the device
To enhance the functionality of the device
No need for the program
To remove errors or viruses
2

Can You Find Uninstalled Programs on Windows 7?

Yes, it is possible to find uninstalled programs. Like Windows 10/11, you can use the System Restore option. Another way is exploring the Recycle Bin; you can find all uninstalled or deleted files there. Otherwise, using D-Back Hard Drive Recovery Expert can be the best option to find the uninstalled programs on Windows 7.
3

How to See Uninstalled Apps on Windows 10?

Seeing uninstalled programs apps on Windows 7/10/11 are the same. We discussed three different ways through which you can examine, see, and restore uninstalled programs or apps on your device. You can follow part 2 of this article to be informed of the guide on how to do this.
Conclusion
Apps, applications, tools, software, and programs are a crucial part of a digital device. But they cannot be the same throughout the life of users. People keep on updating or changing to replace them with new ones but sometimes, these programs get deleted unintentionally.
For such situations, iMyFone D-Back Hard Drive Recovery Expert should be a effective way in order to avoid data loss and recover uninstalled programs. We have tried our best to show you all mutiple methods in a very easy and digestible way. We hope now you can restore your deleted or uninstalled programs easily and professionally.