How to Recover Unsaved Changes for Bluebeam File
Category: PC Data Recovery
5 mins read
Bluebeam Revu is a software tool that allows users to modify, take off, organize, and collaborate with PDF files, allowing architects, engineers, contractors, and subcontractors to analyze documents more effectively.
Bluebeam files contain crucial data, and losing them for any cause, such as deletion, corruption, or unsaved changes, may be a nightmare. This post will explore different efficient methods to recover Bluebeam files.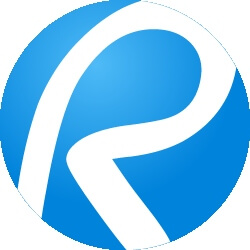 Part 1. How to recover Bluebeam Unsaved Changes
The data in your Bluebeam files are vulnerable to a loss for various causes, so rather than panicking, we should look for solutions to recover deleted Bluebeam files.
If you wonder how to recover an unsaved Bluebeam file or a deleted/corrupted file, several solutions are available. You may utilize effective data recovery software to do the job, or some alternative recovery method may also be employed.
1

Recover Unsaved/Corrupted/Deleted Bluebeam Files Using Efficient Tool

One of the most efficient approaches for recovering Bluebeam files is to use dependable and powerful software. Using the iMyFone D-Back to rapidly and effectively recover your corrupted, deleted, or unsaved Bluebeam files.

This program is a Windows and Mac compatible data recovery software that works with various hard drives and devices. You'll get assistance in recovering PDF files without risking data loss. Let us take a look at its key features.

Key Features of iMyFone D-Back
It features an all-around deep scan capability that can locate and recover all of the data that has been lost, deleted, or is inaccessible for any reason.
You can recover data from various devices and support over 1000 file types, including Bluebeam files, making it a complete data recovery solution.
It allows you to scan for missing data for free and preview it before scanning so you know exactly what you are getting.
It allows you to scan for missing bluebeam data for free and preview it before scanning so you know exactly what you are getting.
Now that you know how effective this program is for data recovery, let us start recovering your Bluebeam files using iMyFone D-Back by following a few simple steps.
Step 1. Download the version of this software compatible with your system, then install and launch it.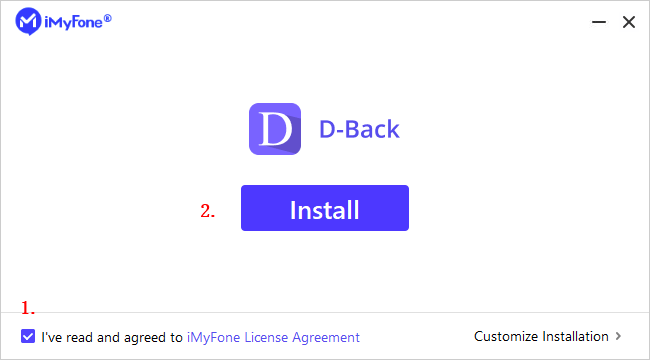 Step 2. Once you've launched the program on your computer, you will have to choose a location where your Bluebeam files are saved.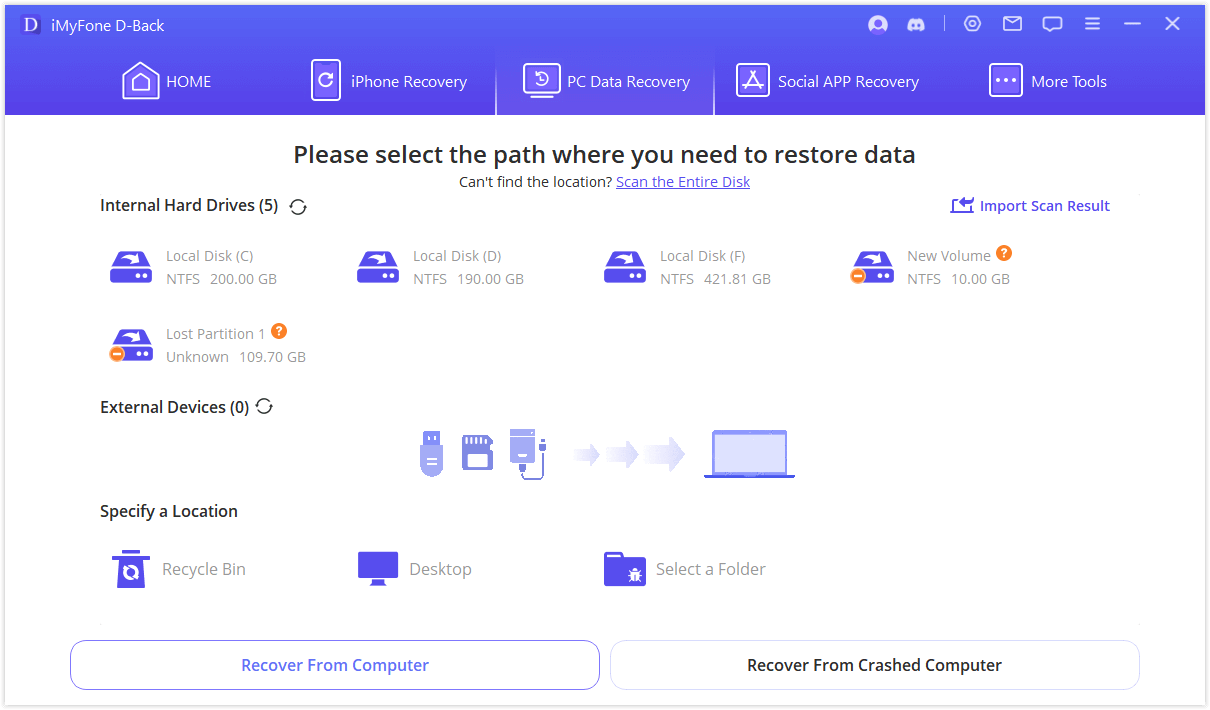 Step 3. Once the location is selected, the program will perform a thorough scan. For your ease, the software will present the status of the scan process on the interface.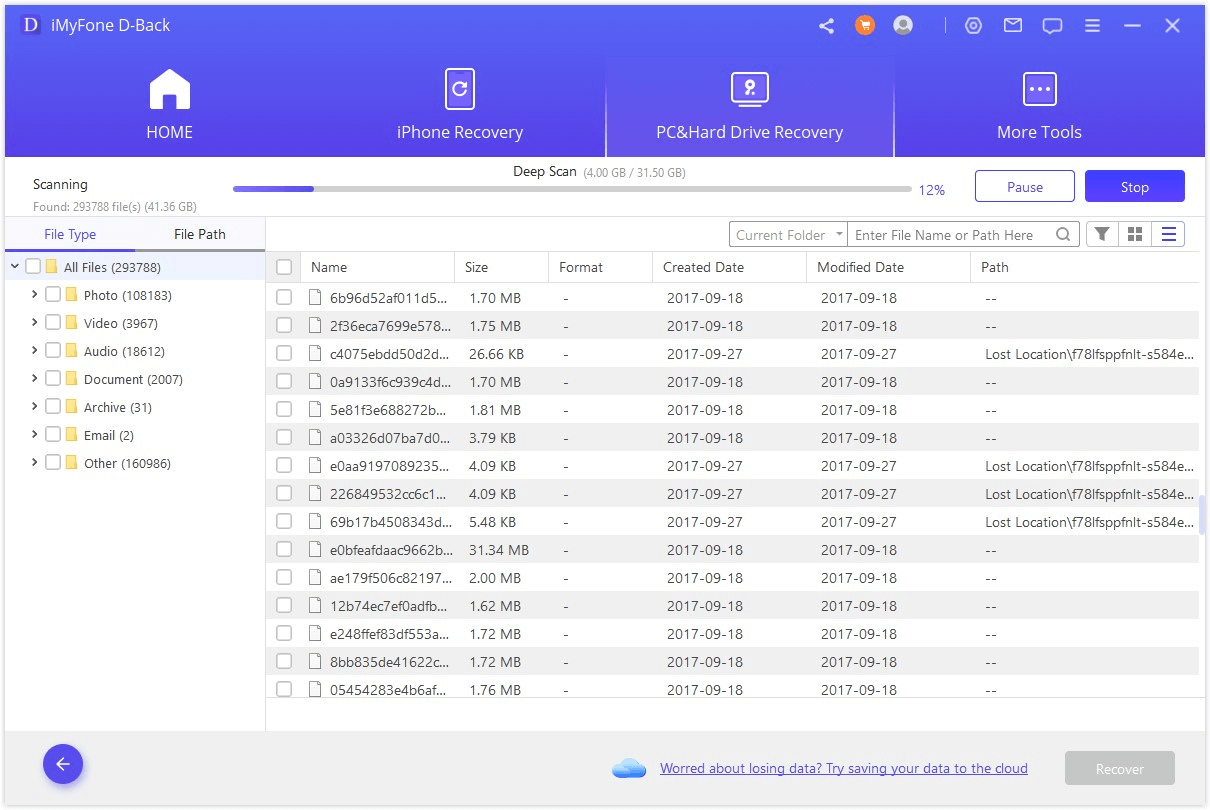 Step 4. When the scan is complete, you may access your Bluebeam files. When you have found the files you are looking for, click the recover button and store them somewhere secure.
2

Recover Unsaved/Corrupted/Deleted Bluebeam Files Using Efficient Tool

If you want to employ software to recover Bluebeam files, the above mentioned is the most effective solution. But, if you're looking for several other data recovery approaches that might be employed in some cases under certain situations, then you can check them below.
01

Recover unsaved changes with Revu Recovery System

When the Bluebeam system crashes before any changes to PDFs have been saved, a recovery system allows you to restore those changes.

You'll have to follow these simple steps to recover Bluebeam unsaved changes:

Step 1. If any PDFs with unsaved changes are identified after a crash, the Recover Unsaved Changes dialog box displays with concerned documents listed.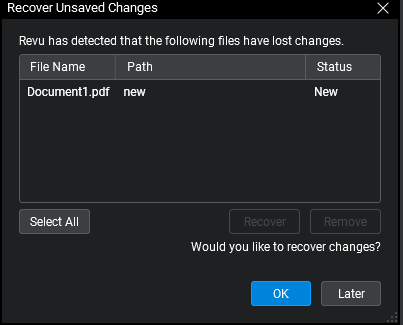 Step 2. The unsaved changes will be stored in the same PDF files once you select the files you want to retrieve, click OK.
It is essential to note that this feature can only help you recover unsaved changes if you activate the recovery system in Document Preferences before the crash.
02

Recover Deleted Bluebeam Files from Recycle Bin

When you delete a file, it goes straight to the Recycle Bin. To retrieve a deleted file from the Recycle Bin, follow the steps below.

Step 1. Double-click the recycle bin icon on your Desktop.

Step 2. Search for the deleted file you wish to recover and right-click on it.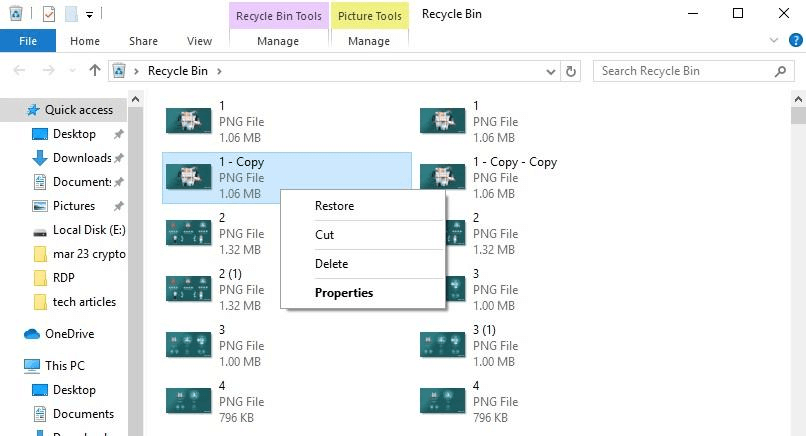 Step 3. A pop-up menu will show; select the restore option.
Step 4. The deleted Bluebeam pdf file will be restored to its original address, where you can easily access it.
This method only works if the file was recently deleted and is still in the Bin and only if you did not delete it using the keyboard shortcut Shift+Delete.
Part 3. FAQs about Bluebeam File Recovery
1

How Can I recover the Bluebeam crashed file?

You can recover the Bluebeam crashed file using an iMyFone D-Back. Furthermore, you can use the Revu Recovery System to recover the unsaved changes in your Bluebeam file after the crash by following the guidelines mentioned above in method 1.
2

How to autosave Bluebeam files?

When you check Enable Document Recovery, it will autosave Bluebeam and allow you to recover it if you try to access the files again without saving new data.

To do this, you can follow the below steps:

1. Open the Preferences.

2. Click on the documents and select the Enable Document Recovery option.
3

How to recover deleted files from the Bluebeam session?

If you are wondering about how to recover deleted files from the Bluebeam session, The Session Host can do so by following these simple steps:
1. First, you need to sign out of Studio. Then go to studio.bluebeam.com.

2. Use your Bluebeam ID to log in (BBID). Now, select the Session containing the file you wish to recover from My Sessions.

3. Find the name or Document ID of the file you wish to recover under the Documents tab and select the deleted file. Restore it by clicking the Recover button, and the document's status will be switched to Active.

4. Open Revu and log into Studio, where your restored file will appear as active and visible in your Session under Documents.

4

Where does Bluebeam save temporary files?

Typically, Bluebeam saves the temporary files in its main folder where it's installed.

E.g., E:\Users\John\AppData\Local\Temp\BluebeamSoftware.

Please note that the address would be changed accordingly if you installed the software in a different drive/directory. Also, the name "John" will be replaced with the username of your PC.

Conclusion

Bluebeam files store your essential data in PDFs for professional purposes, and losing it might cause you many problems. Although we discussed a few techniques to restore Bluebeam data after a crash, corruption, or deletion, these solutions are only effective in particular situations and do not always work.

In such a scenario, the iMyFone D-Back is available to assist you. The powerful capabilities of this program can help you recover critical Bluebeam files quickly and without risking data loss.