It is a good choice for some people to shift delete files they do not want on their computer anymore. This method permanently deletes files instead of sending them to the recycle bin.
However, we may accidentally delete something this way at some point, and there seems to be no way back. Well, the shift delete recovery method can recover that file for you, and here is how to recover shift deleted file with/without software on windows xp/11/10/8/7.
Part 1. What Does Shift Delete Do? Can Shift Deleted Files be Recovered?
Selecting a file and pressing the delete button on your keyboard sends that file to the recycle bin, and the same happens when you delete the file with the mouse right-click options. In that case, the file is not permanently deleted from your computer.
However, when you use the shift delete method, the file is permanently deleted from your system, as this makes the file bypass the recycle bin folder. While you can use the undo method to get the file you regularly delete, undo won't work on a file that you shift deleted. A good thing about using shift delete is that it instantly frees up storage space on your storage.
Can Shift Deleted Files be Recovered?
Yes! You dont need worry about the lost files after you press the shift + delete button. You can still use some file recovery tool to get back your shift deleted files.
Part 2. How to Recover Shift Deleted Files with Software on Windows XP/11/10/8/7
The first method you can try is D-Back for PC from iMyFone. It is the best data recovery software you can use on your PC, with tons of intuitive features and a great user interface. This software can recover anything you accidentally shift deleted from your hard drive on windows xp/1110/8/7.
Features:
Recover over 1000 file types.
Preview anything before recovery.
Recover from several sources, including SD card and USB.
Steps:
How to get back-shift deleted files with data recovery software is pretty simple. The software takes care of most of the work; you only have to see and recover the lost files. Here are the steps to follow for recovering your shift deleted files with software on windows xp/1110/8/7.
Step 1. Select location on your PC
As you run the tool on your PC, you will see all the different locations and folders where you can check for the deleted file. Select the folder that you want to scan.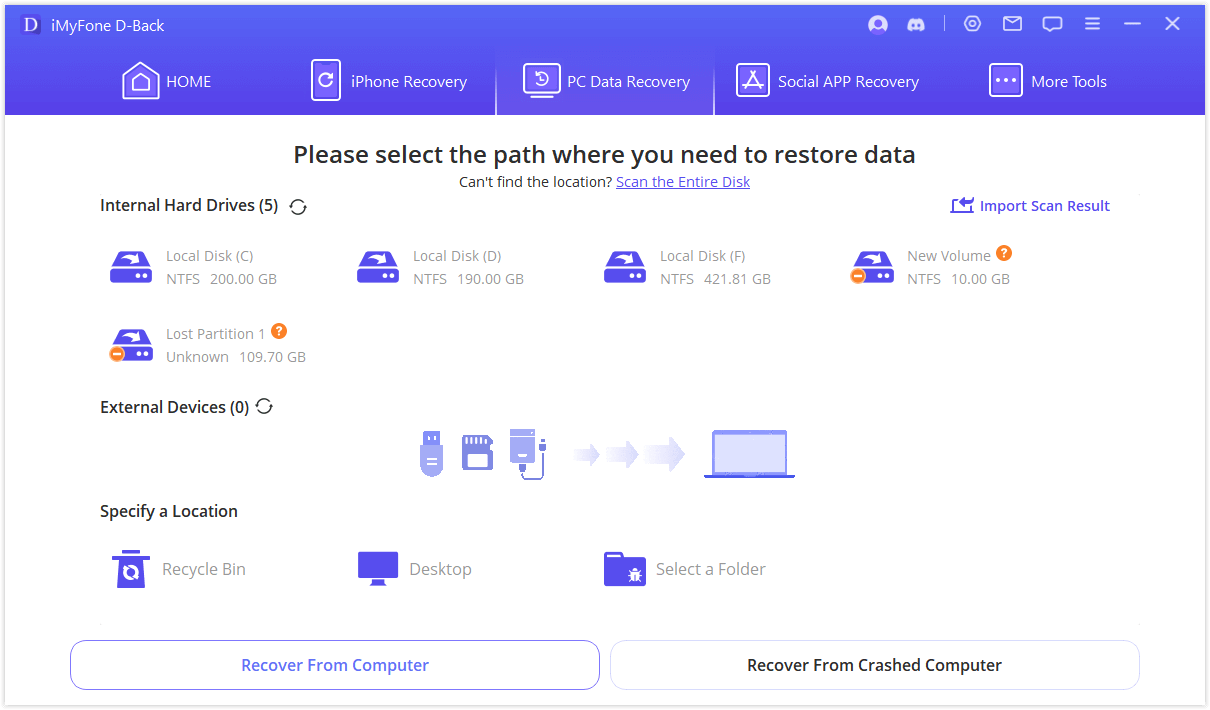 Step 2. Scan that location
Once you have selected the folders for scanning, you can begin the scan process and seed its progress on the top. Depending on the folder and files present, the process can take between a few seconds to a few minutes.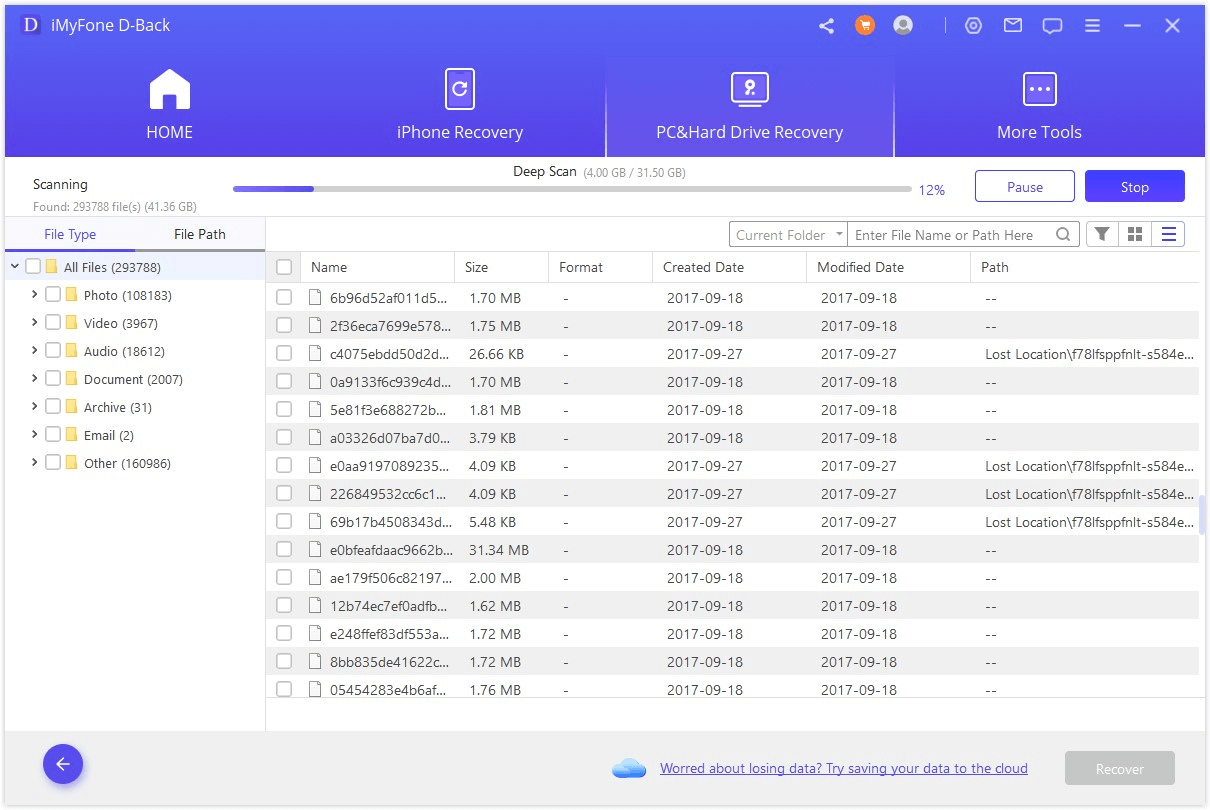 Step 3. Preview the results and recover the desired files
After the scan is complete, you only need to preview the results and recover any file you want.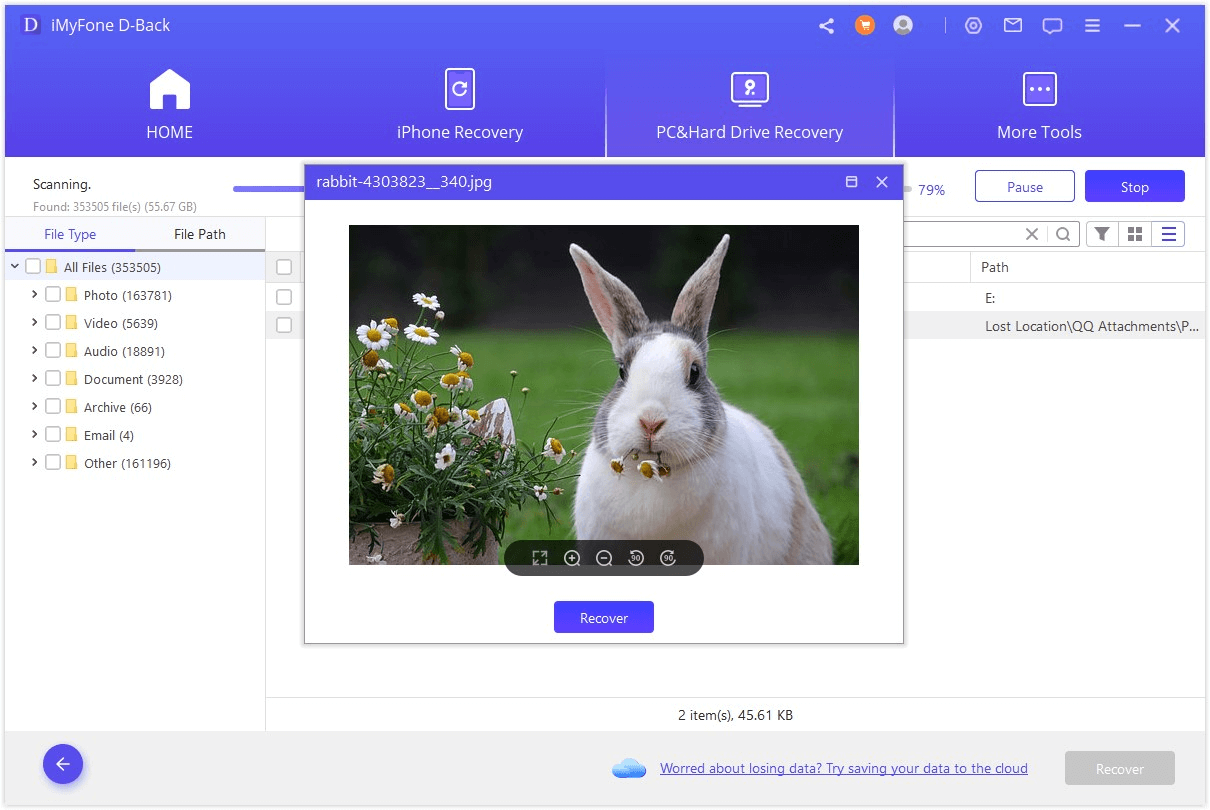 Part 3. How to Restore Shift Deleted Files to Previous Version Free without software on
windows XP/1110/8/7
Windows OS has some file recovery features, and going to the previous versions is one of them. It works for shift delete recovery, and the method is also simple.
Here are all the steps you can use to restore a file to its previous version to get the shifted deleted files back on your PC.
Step 1. Right click and go to restore previous versions feature
Go to the location with the folder where that file was present and right-click on it. You need to go to the restore previous versions option from the list of options and click on it.
Step 2. Select a version and restore it
A new window may pop up where you will see all the different versions of that folder. From there, you need to select the version that had the file you deleted. Pressing OK will get the folder restored to its previous versions. However, in some cases, you must replace the file in the destination.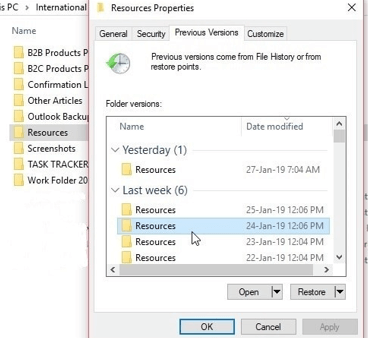 A good way to keep all your latest work saved and recover that deleted file is by creating a copy of that folder somewhere else and then using this method.
Part 4. How to Retrieve Shift Deleted Files from Backup Free without Software on
Windows XP/1110/8/7
The Windows Backup feature can help you retrieve deleted files from your PC. Although it is a little complex process where you carefully need to follow the steps, it still gets the job done, and it is a good choice if you do not want to install anything on your PC or want a free solution.
However, the catch with this method for how to get back-shift deleted files is that you sometimes may not recover all the lost files.
Step 1. Go to Control panel and Backup feature
First, you need to open the control panel on your computer, and in the control panel, you need to look for Backup & Restore under the System & Security section.

Step 2. Click Restore Files and then browse the files you want to recover
On the bottom right will be the Restore Files button that you need to click and browse through the folders or files you want to recover.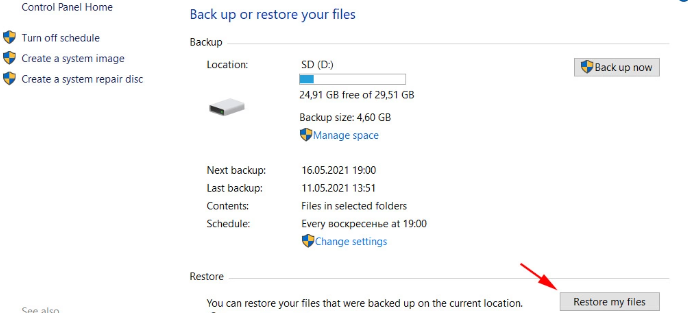 Step 3. Specify the restore location, and you are done
Click on the file that you need to recover and click next. Now you want to specify a location to save that file and click Restore. Afterward, your file will be back on your device.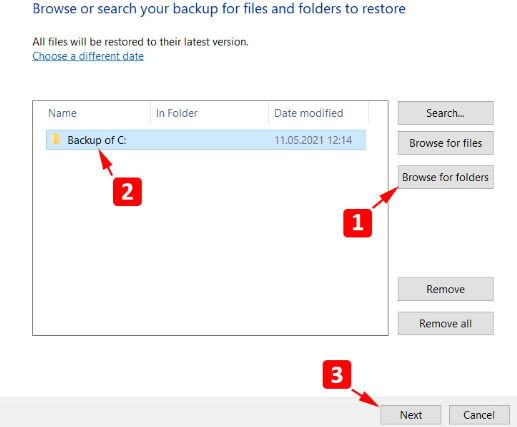 One major limitation is that it only works if you have previously created a backup.
Part 5. How to Get Back and Undo Shift Deleted Files with File History Free without Software on
Windows XP/1110/8/7
The File History tool on Windows is another convenient way to undo the Shift Delete function and get your files back. However, it only works for the specific folders on your PC:
Documents
Videos
Photos
Music
If your file was in any of these folders and you deleted it an hour ago, there are higher chances of finding that back. Remember that this method will also work only when you have activated this feature on your PC. Otherwise, the File History feature won't create a backup.
Step 1. Go to quick access and open the folder that had the file
Open file explorer or This PC on your computer, and you need to go to Quick Access present on the top of the left side menu. From there, you will need to open the folder that had the file present in it.

Step 2. Click on history and recover the desired files
Once you open that specific folder, you must go to the open tab and click on History. It will pop up a new window with all the recovery files for you to easily restore. Browse through the options, select the file you wish to recover, and hit the recover button.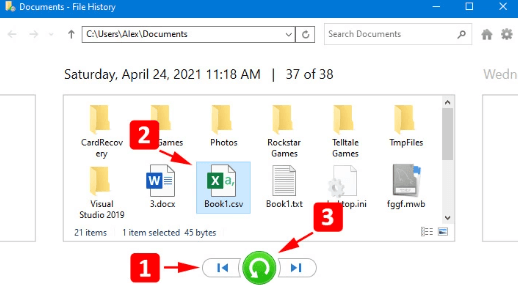 Conclusion
It can be extremely frustrating if you accidentally shift delete because it will not be in the recycle bin. So, practically there seems to be no way to recover that file. We hope you know how to recover shift deleted files with/without Software with the methods we discussed here. You can try any of these methods and get your files back.