This article provides a hassle-free TogetherShare data recovery review and guidance on using the program efficiently. TogetherShare data recovery gives you the tools to easily search deleted or lost files from your PC or smartphone. It does not matter how much or how little experience you have using such programs because TogetherShare provides an user-friendly interface with clear instructions on how to bring back your lost or deleted files.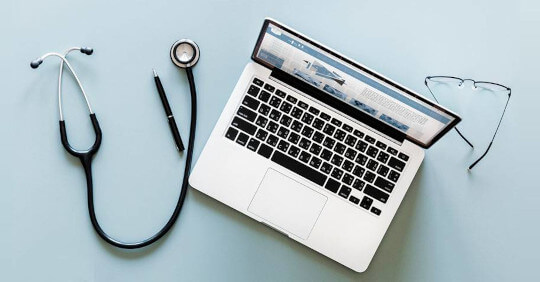 Part 1. TogetherShare Data Recovery Review
Recovering deleted or lost files from your PC's hard drive, SD card, External Drive, Mobile phone, etc., has never been this easy. With TogetherShare data recovery, everything is just a few clicks away. It does not matter if you are a novice because the steps are so simplified that even an average gadget user will be able to use them.
1.1 Main Features of TogetherShare Data Recovery
When writing a TogetherShare data recovery review, one must first highlight its main features, which are listed below:
Recover deleted files fast and easy – with TogetherShare data recovery, your deleted and lost music, pictures, or other files can be recovered in a few seconds by simply following on-screen instructions.
Recover formatted data – TogetherShare data recovery tends to recover data that your PC hard drive has formatted or erased.
Good and user-friendly interface – even if you are new to using such programs, you can quickly recover lost files by simply following instructions that appear on your screen.
1.2 How Much Does TogetherShare Data Recovery Cost
TogetherShare data recovery's price starts from $49.95 per month. This is only limited to one pc. There's also a lifetime license available; it would cost you $$119.95. You can use it on 5 different devices.
Part 2. Better Alternative to TogetherShare Data Recovery-D-Back Recovery Expert
Although TogetherShare has all the features one requires to use as a data recovery tool, however due to certain limitations such as slow scan speeds, which are fulfilled by a better alternative program called "iMyFone D-Back."
Followings are the main features of the iMyFone D-Back:
It supports more than 1,000 file types, so you do not have to worry about using a different program for files not supported.
The scanning is at rapid speeds with multiple options.
It not just recovers lost and deleted data but also restores the data to its original form.
It can allow you to preview the files before you recover them.
Below are simple steps on how to use this program:
Step 1. Install the Program
Install the iMyFone D-Back and start the application.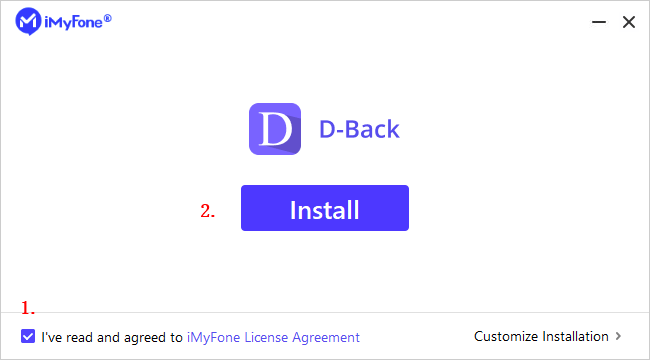 Step 2. Select location
Choose the location where you would like the program to run a scan.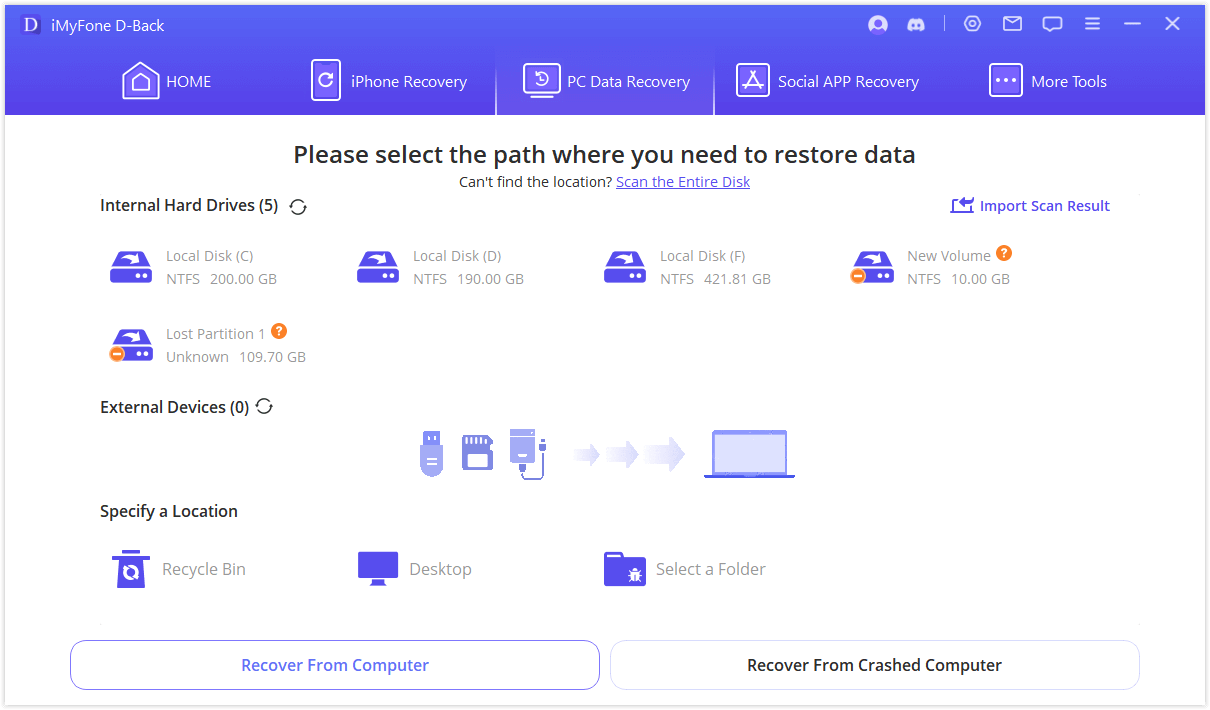 Step 3. Location Scanning and Preview
The program will scan the location you have selected; progress can be checked in the progress bar right at the top. You may pause the scanning process if you need to and resume the same after a while.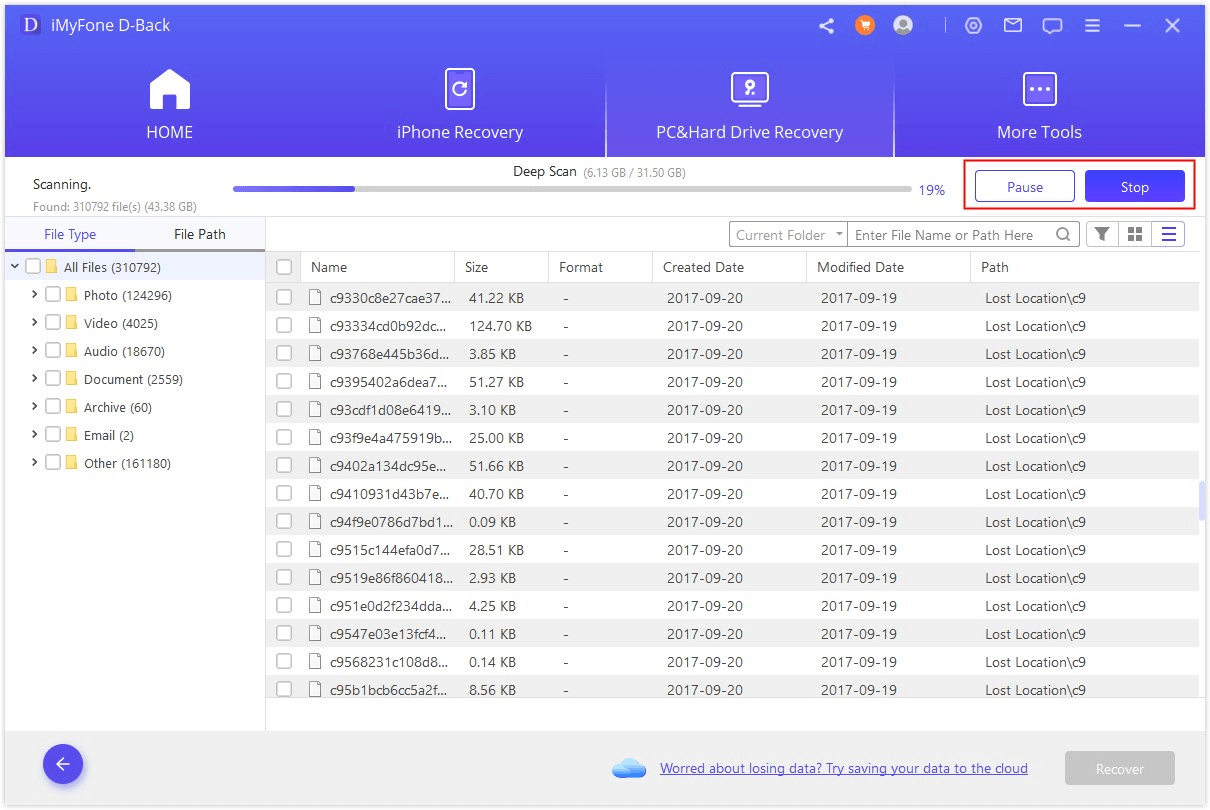 Once the scanning is done, the program will give you a preview of files found from the scan to choose which ones you wish to recover. After selecting the files, you want to click the "recover" button to proceed.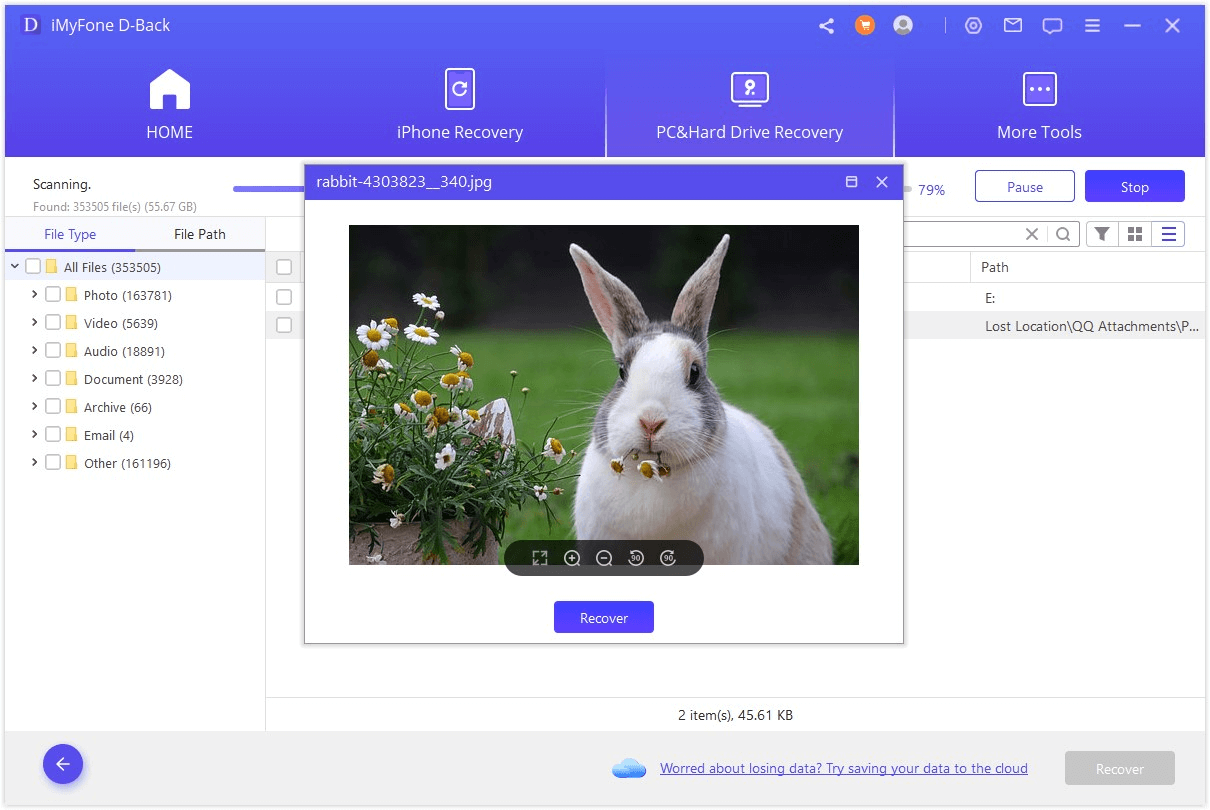 Part 3. FAQs about TogetherShare Data Recovery
This section will answer all your queries regarding the TogetherShare data recovery program, which will help you to decide which data recovery program to purchase.
3.1 Is TogetherShare data recovery free to try
The basic versions of TogetherShare data recovery are free to try. However, it can only recover 1GB of your data. To restore unlimited data, you'll have to buy the paid version of this software.
3.2 How do I use the TogetherShare Data recovery free trial
You can download the TogetherShare data recovery trial version from their official website. There are no specific requirements to use the trial version.
3.3 Where is the TogetherShare data recovery license code/free key
If you have purchased the pro version, you'll have the license code in the folder, or you can also receive an email containing the code. Simply put it at the software's start, and start using the pro version with advanced features.
Conclusion
TogetherShare data recovery is a recovery tool that can help you recover your files quickly while also offering an interface suitable for all kinds of users, including those who lack advanced computer skills. But, because of its limited features, it's not recommended. On the other hand, the iMyfone D-Back Hard Drive Recovery Expert is a tool that can help you recover your vital data within a few minutes.
Furthermore, people are choosing the iMyfone D-Back Hard Drive Recovery Expert due to its fast scan speeds and the ability to cater to more than 1,000 file types which distinguish it from other data recovery applications, including TogetherShare Data Recovery.