"My iPhone 11 pro max keeps restarting, even when it is in the charger. I already did a hard reset and soft reset, turned it off and on but nothing works. I don't know what to do anymore. Within a minute or two, it just shut off without warning and than it turns itself on again."
This is irksome when you find yourself unable to operate your iPhone. Many iPhone users described the same issue that their iPhone keeps restarting for no reason, especially after upgrading to iOS 15/14.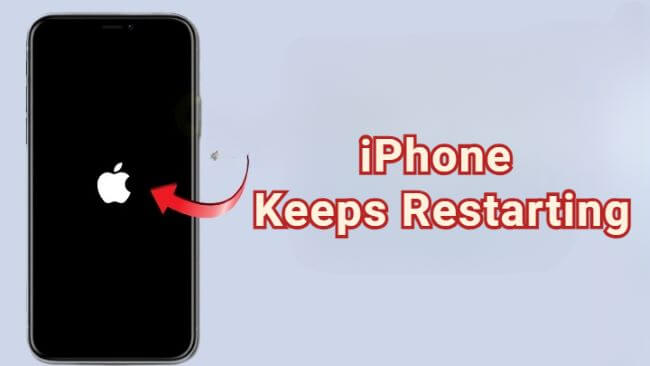 Well, there are two different situations for this problem. First, your iPhone works as usual for a while, and then suddenly restarts. The second situation is that the iPhone won't stop restarting and the Apple logo appears and disappears repeatedly. Here are some tips below in this article that you can try when you meet both situations above.
Why Does My iPhone Keep Restarting?
The reasons behind iPhone restarting problems could be an update of iOS, jailbreaking, change of settings, and so on. Generally, such kind of problem usually happens when there are some glitches with the software of your iPhone.
Sometimes, the glitches can be fixed by a very easy method, but sometimes you have to employ a tool to get rid of the system errors. If your iPhone keeps restarting after water, it may due to hardware issues.
5 Simple Checks If iPhone Keeps Restarting
There are some checks you can try before fix the issue. They may not work for every device, but if you have not tried yet, they are easy tips to troubleshoot the problem. If you are experiencing a situation where your iPhone keeps restarting over and over, in other words, stuck in a restarting loop and you are unable to use it then please ignore the first four tips.
1

Check iOS Version of Your iPhone
Updating operating system could also sometimes help in fixing up some iPhone issues. Sometimes, upgrading iOS may solve the issue that iPhone randomly restarts and shows apple logo. Just open Setting app on your iPhone, click General > Software Update.
If there is a new version available, click Install Now.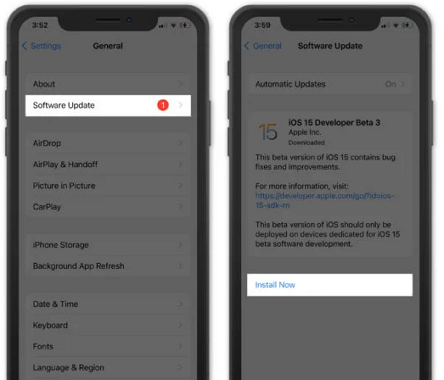 2

Check If There Are Faulty Apps
If your iPhone restarts every 3 or few minutes after installing or updating any third-party app, just uninstall the app to check whether your iPhone is still repeatedly restarting. If not, the app may be the faulty. You may try another similar app or search other official versions.
Updating apps could also sometimes help in fixing up some iPhone issues that occur due to the installed outdated apps. Update all the apps to the latest version so the outdated settings of the app may not raise any hindrances in the working of the iPhone functions.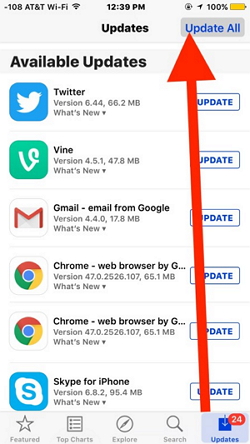 3

Check If Wireless Carrier Is the Culprit
Sometimes, when there is a problem while connecting your iPhone with your wireless carrier, iPhone gets stuck in a strange constantly restarting. Yes, pulling the SIM Card out of the device too can help in breaking the issue.
To tackle this, remove your SIM card from the SIM tray using a paper clip or tray ejector pin supplied with your iPhone. If it resolves the problem, plug in SIM card back and turn the device on. If again the problem comes back, you may need to try the top three ways to fix the issue or get the SIM card replaced by your wireless carrier.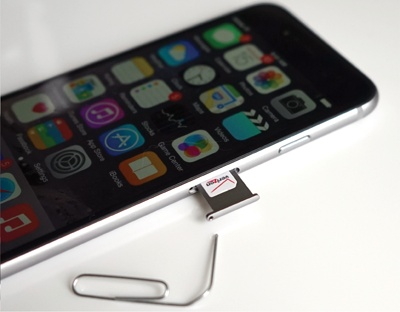 4

Check If Reset All Settings Will Stop the Restarting Problem
This is another method to try if your iPhone keeps turning off and restarting again and again. It is a well-known measure taken when a system settings malfunction. Sometimes bad settings may result in iPhone continuously restarting by itself and resetting the settings back to factory state may help in resolving the issue. But
To perform the method: Open "Settings", move to "General", then tap on "Reset" and finally, hit "Reset All Settings". Enter the passcode, if asked. Your device's settings will now be restored to factory state.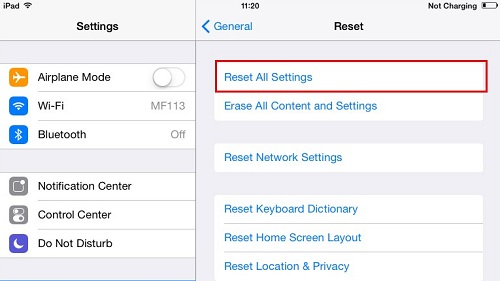 5

Force Restart the iPhone to Check Whether the Issue Is Fixed
Hard reset is a very effective way to resolve the most common problems. Try to perform this trick and see if you are still experiencing the iPhone always restarting issue.
To execute the hard reset, you need to force restart the iPhone. Please hold down both the "Power" button and the "Home" button, if they own iPhone 6, 6 Plus or 6s, 6s Plus, for at least 10 seconds and let go of the buttons when the Apple Logo appears.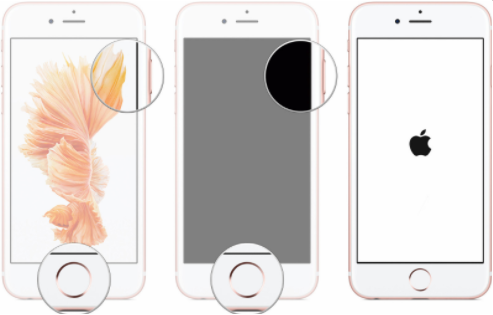 Users who own iPhone 7 or 7 Plus are required to hold down the "Volume Down" button and "Power" button at the same time, for at least 10 seconds and set them loose on seeing the Apple logo appearing on their screen.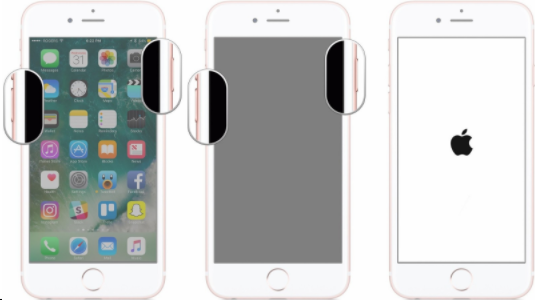 If you are using iPhone 8, X, XS Max, XS, XR, 11, 12, or 13, quick press Volume Up button and then also quick press Volume Down button. Finally, keep holding the side button until you see the Apple logo on the screen.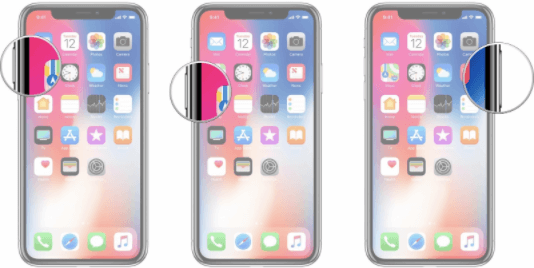 Top 3 Ways to Fix iPhone 6/SE/7/8/X/11/12/SE 2020/13 Restarting Issue
1

Fix iOS Glitches If iPhone Keeps Restarting Loop (No Data Loss)
There is an efficient method to fix the issue no matter you get this problem suddenly or after updating your iPhone to iOS 15/14/13/12. We recommend that you use iMyFone Fixppo, a top-quality third-party software that helps in fixing all iOS issues.
It applies exclusive technology which guarantees the highest success rate to fix the iPhone restarting issue without data loss.
It can repair all types of iOS problems that iOS users could meet, as device stuck on boot loop, Apple logo, bricked iPhone, etc with only 3 steps
It offers Mac as well as Windows version and has full compatibility with all iOS versions and iOS devices, including the latest iOS 15 and iPhone 13, iPhone 13 mini, iPhone 13 Pro Max, and iPhone 13 Pro.
It has been recommended by many professional websites, like Makeuseof, Macworld, 9to5mac , Payetteforward and so on.
Here are the steps to fix the iPhone keeps restarting issue.
Step 1. Connect Your Device to Computer
Download and launch the program on your computer. Connect your iPhone to the computer and choose Standard Mode.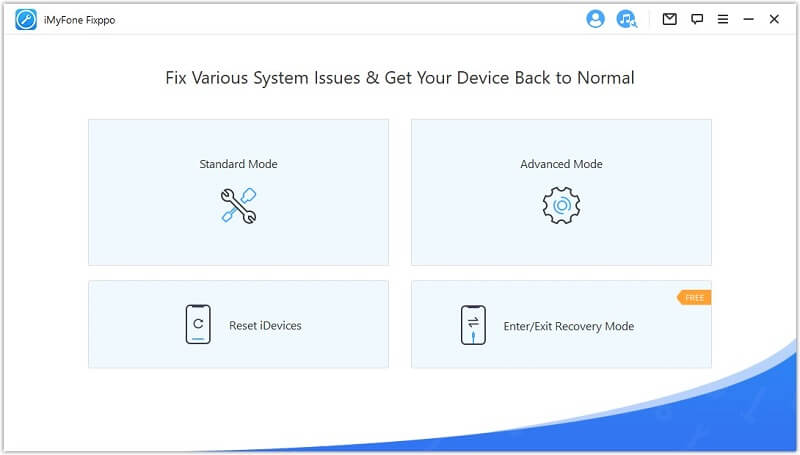 Step 2. Download Firmware
Follow the instructions to put your iPhone into DFU or recovery mode. Once your iPhone is detected, you can choose a firmware version to download.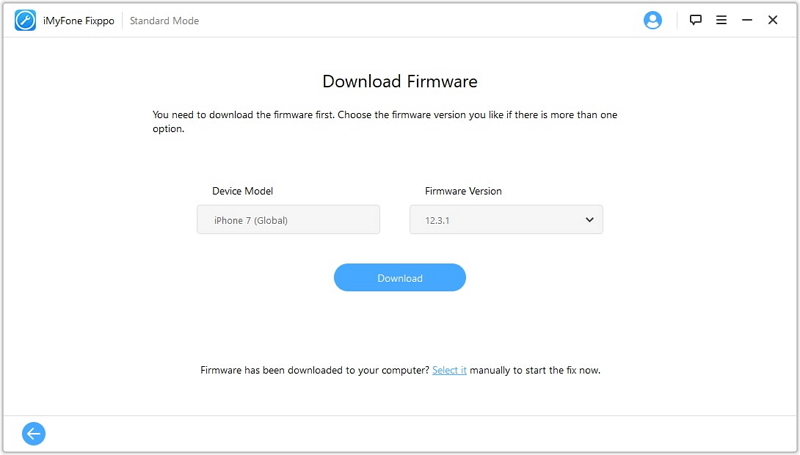 Step 3. Fix iPhone Keeps Restarting Problem
When everything is ready, the final step is to click on the "Start" button and the program will begin to repair your device. When the process gets finished, your iPhone will automatically restarts and the issue should be fixed.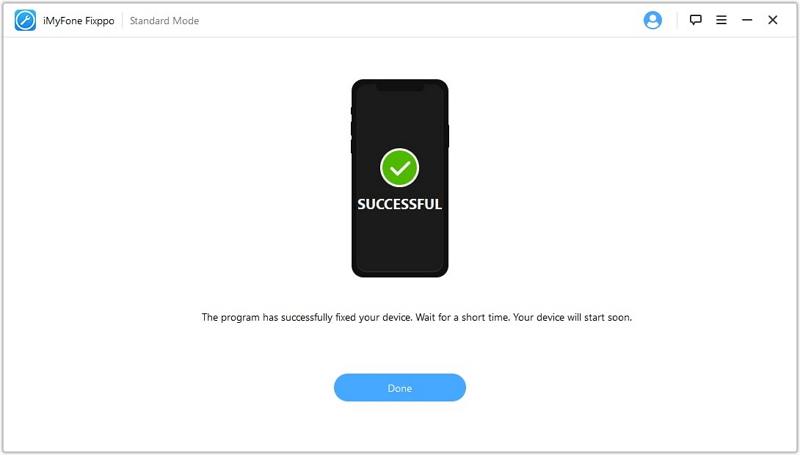 Look, it is easy to fix the restarting problem of your iPhone, right? Just download it now to fix any iOS issue of your iPhone/iPad/iPod touch now.
2

Restore the iPhone in Recovery Mode (All Data Erased)
Restoring the iPhone with iTunes is the last solution for software issues because restoring the iPhone with iTunes will wipe off all your data and settings stored on your device and put it back to the factory state. It will also solve the issue that iPhone keeps shutting down and restarting. Follow the steps below to restore your iPhone safely if you still would like to try this method.
Launch iTunes and connect your iPhone to the computer with a USB cord.
Tap on your device's name on the left top corner.
Then, hit the "Restore iPhone..." and then tap on "Restore" to confirm that.
After the process completes, restart your device once before using it again.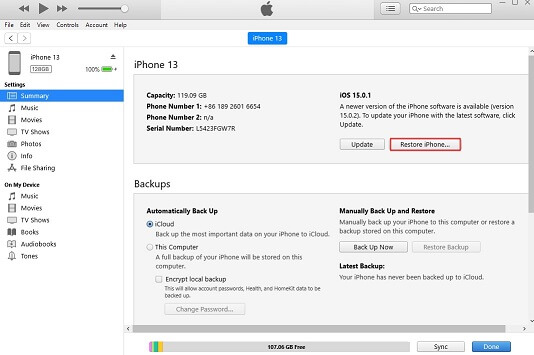 3

Repair the Hardware Problem
When all the above solutions go futile and the iPhone keeps rebooting, then it would be right to say that it could be a hardware issue. You should walk up to the nearest apple store to repair the hardware problem by the high-tech team of Apple technicians.
Bottom Line
We found all the best possible ways and wrote here to take you out of the problem. Use these tips and see your problem is fixed or not. If you have other tips to fix the issue that iPhone keeps restarting, please leave a comment here to help others out.