When Apple Inc. was launching the release of iOS 14 to the public, immediately I did the upgrade. However, my iPhone has started behaving weirdly like I can't swipe up and close apps. This is majorly what's giving me a headache. Can someone help and guide me through a panacea of iOS 14 problems?
Several unwelcomed issues have been pointed out to have arisen after iOS 15/14 update. One of them is unable to swipe up and close apps. If you have encountered this issue or even can't return to Home screen, just read this article. This article is guiding you through some of the solutions to fix "Swipe up Gesture" not working after upgrading to iOS 15/14 on your iPhone 13/12/11/X/8/7/6.
1

Restart Your Device

If you cannot swipe up to close apps after iOS update, just try to close an app is by force restarting. Restarting the iPhone like computer can majorly help fix iOS issues Below is how you can do it:

Step 1: Simultaneously press the "Side" button and either of the volume button and release the buttons when "slide to power off" appears.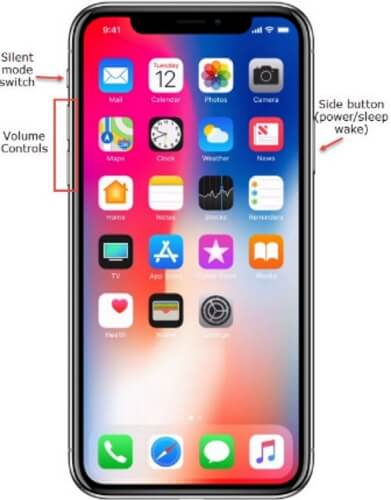 Step 2: Now, slide the "slide to power off" button to the right to power off the device. Give it some few seconds to power off completely then press the "Side" button until the Apple logo appears then release.
2

Restore iPhone

Another workable method to fix can't swipe up and close after iOS 15/14 update is performing a restore process using iTunes. Restoring iPhone from iTunes will allow iTunes to fix corrupted system files from recent iOS update while your device is in recovery mode. Before turning to this solution make sure your computer has the latest iTunes software installed. The following is a manual for executing this method:

Step 1: Launch iTunes on the computer and connect your target iPhone to this computer with the provided USB cable.

Step 2: Enter your iPhone to recovery mode. Quickly press and release the "Volume Up" button then again quickly press and release the "Volume Down" button. Followed up by pressing and holding the "Side" button until "Connect to iTunes screen" appears.

Step 3: Once the options to "Update" and "Restore" appears, select "Restore" then follow the onscreen instructions to complete the process.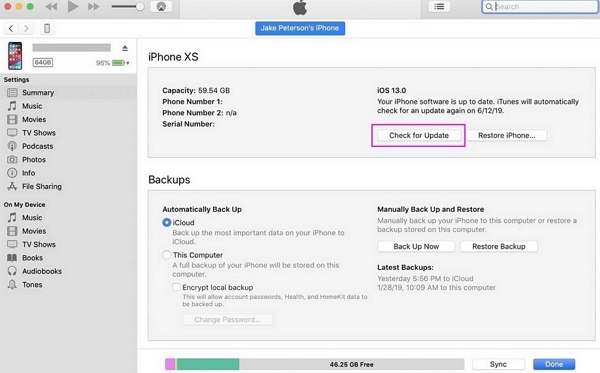 Step 4: iTunes will start downloading and installing the software on your iDevice. Patiently wait until it's complete. Then either restore from the previous iOS back up you've created or you can start setting the iPhone as new again. By the end, your iOS 15/14 device will be back to normal.
3

Uninstall and Reinstall the Problem App

Also, you can uninstall apps and them reinstall them if you're experiencing this issues. Once you have pointed out the app you want to quit, here is how to quit it:

Step 1: Tap and hold the app icon until it waggles.

Step 2: Hit the "X" located at the right upper of the app, and then tap "Delete" when prompted.
Step 3: Next, go to the App Store, find the app, and reinstall it.
Note:
Please be noted that if the app is not available on the App Store any longer, you won't be able to download it again.
4

The Most Effective Methods to Fix iOS 15/14"Can't Swipe Up and Close Apps

If all above solutions method are not working, it is highly recommended to try a professional like iMyFone Fixppo. Fixppo, developed by iMyFone, is specially designed to fix iOS issue for Apple users. It supports to repair up to 50+ iOS/iPad OS/TVOS issues including iOS being stuck on Apple logo, recovery mode, iOS device won't start or cannot close apps with 100% success rate.

Most important of all is that this tool will not cause any data loss during and after the repair process.

Also, it is quite easy to use, you can totally fix various iPhone issue on your own at home within a couple of clicks, you do need the help of Apple Store.

Now check out the manual below to learn how to fix can't swipe up and close after iOS 15/14 upgrade with iMyFone Fixppo.

To get started, download iMyFone Fixppo using the official link and install on your computer and then launch it.

Step 1: Select "Standard Mode" on the primary screen. Then connect the iDevice using a lightning USB cable. iMyFone Fixppo should be able to detect it immediately when the screen is unlocked. If it does not, then enter recovery mode by following the Wizard on the screen.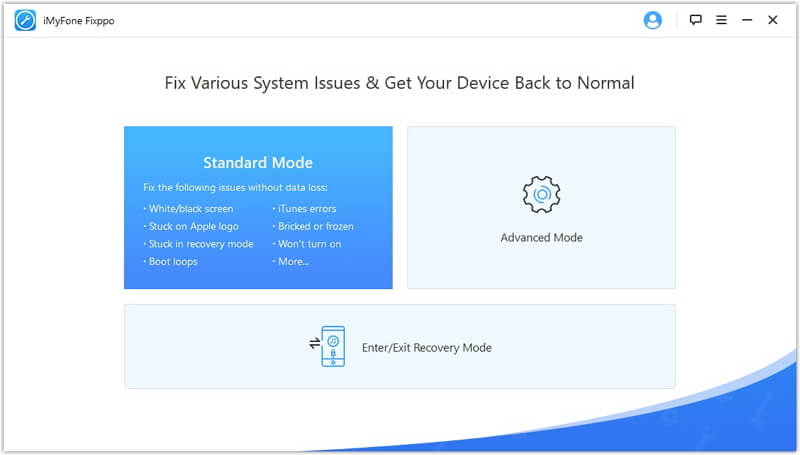 Step 2: Once the iPhone is connected, the program will automatically detect a firmware that is compatible with your selected device model. From there, click on "Download" and move to the next step.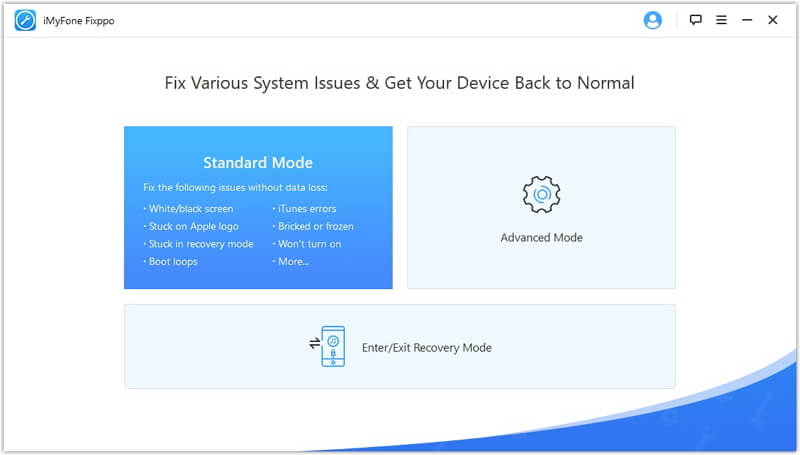 Step 3: When you have downloaded the firmware, it is now time to confirm the device model and click on the "Start" button.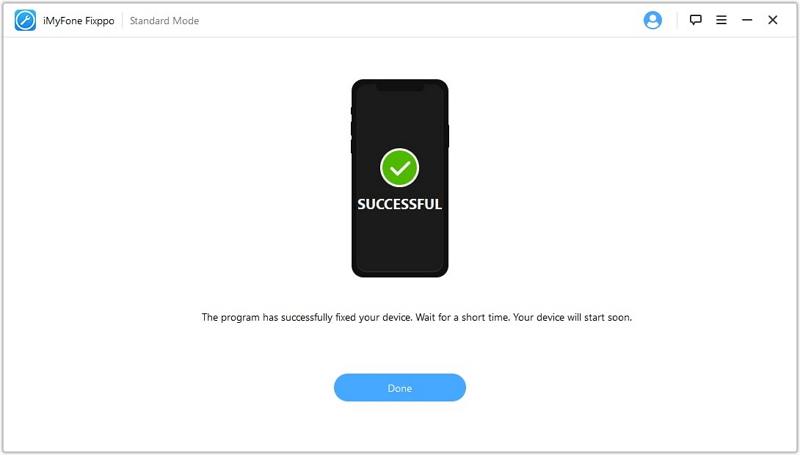 The program will then fix and update your iOS making it able to close Apps on your iPhone.
Conclusion
All these 4 methods we illustrated above can be applied to fix unable to swipe up to close apps or return to Home screen. All the solutions in this are effective in solving minor issues by self, however, iMyFone iOS repair tool has shown to be a quick and wholesome solution by a couple of clicks and most importantly, it works all the time.