Question
I have brought a new iPhone recently, but I have no idea to add my Google account, somebody can help? -Anne
How can I remove my google account from my old iPhone? I don't want to use it anymore. --Boe
Hey, are you meet this problem in your daily life but have no idea to handle it? In this post, I will show you the correct method to help you add & remove Google account from your iPhone. Let's move on.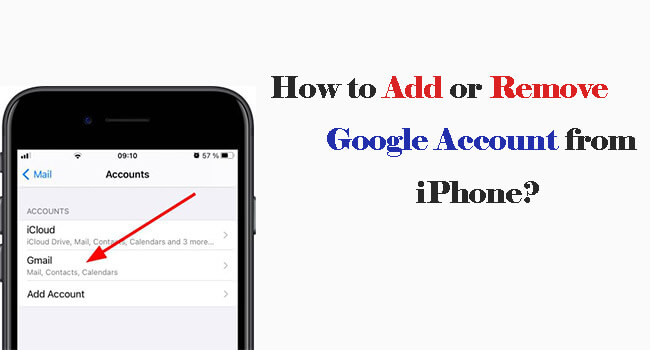 Add Your Google Account to Your iPhone
Follow these steps to add a Google account to your iPhone:
Open your phone and go to the Setting > Accounts & Passwords > Add Account > Google.
Enter your Google email address and password, then tap on Next.
Select which items you want to sync your Google with and tap on Save.

Remove Your Google Account from Your iPhone
Follow these steps to remove a Google account from your iPhone:
Going to the Settings and find where you want to remove a Google account (mail, contacts, calendar).
Select "add account" at the top of the screen.
Select Google account and switch the selection to off on all of the apps that use your Google account. And then you can remove it from your phone.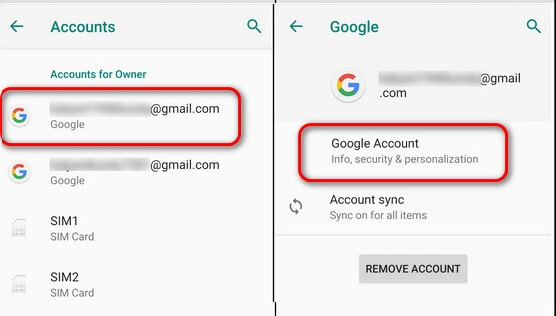 FAQs About Google Account
1

Why can't I add a Google account to my iPhone?
You may have a larger problem. If this is the case, delete your Google account completely from your phone and add it back. This temporary shutdown will allow you to add your Google account to the necessary apps on your iPhone.
2

How do I get rid of Google on my iPhone Safari?
To solve this, open a page on Safari, click on the Bookmarks icon (found at the bottom of the screen), click favorites, and swipe left to remove Google from Safari.
In Brief
Follow the method above you can add/remove Google account easily, if you still have any problem, leave your comment below, we will help you solve it as soon as we can!