There can be a number of reasons why people would want to erase data off their iPhones:
Storage and memory can become overloaded, which means that the user will no longer have enough storage space left to perform any ore actions through their devices. Sometimes, applications might need more cache memory as well and that can lead to data being erased off in order to free up more space.
A lot of people also choose to erase everything off iPhone for various other reasons. While storage space 'full' is definitely the most common, there are instances where sensitive data which is accessed via the device needs to be erased. Many people also resort to erasing data from their devices as a precautionary measure; it keeps confidential and private information safe and out of anybody's reach.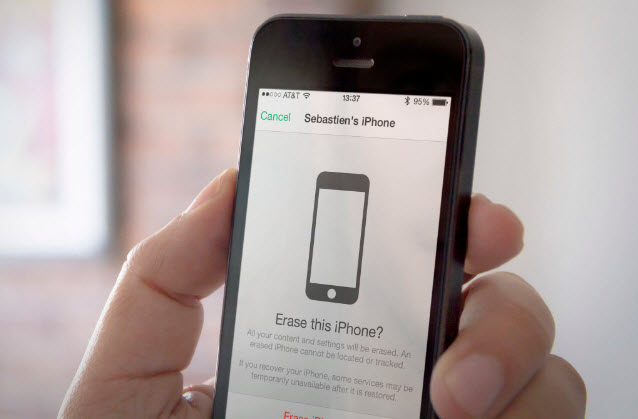 How to Erase iPhone Data Permanently (iOS 15 Supported)
If you are worried about the data stored in your device and are looking for a way to keep it hidden from prying eyes, then this is what you need to know. Deleting data off the iPhone is not a challenging task and with the right knowledge as well as basic technical skills, anyone can do it easily. Let's focus on two of the most convenient and simple ways to erase everything off iPhone.
Method 1

Erase iPhone Data by Factory Reset (Recoverable)

The first one is perhaps something that you may have already heard about. Factory Reset or restoring the iPhone to its original setting is an action taken by millions of iPhone users across the globe to erase data off their devices.

Here is how you can erase everything on iPhone by restoring factory settings:
Go to Settings and tap on General, then press Reset.
Select the option of "Erase all Content and Settings".
Type in a passcode if you have set one. A warning message box is going to appear on the screen asking for confirmation.
Put in your Apple ID and password, and then confirm the action to erase all content from the device. Everything will be completely wiped off and the iPhone or iPad will be as good as new.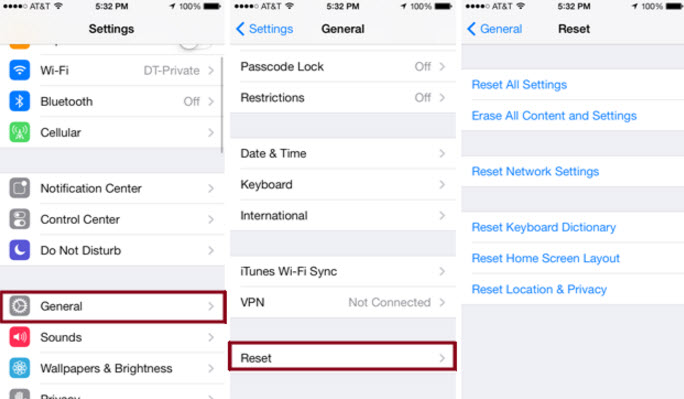 Method 2.

Permanently Erase iPhone Data (100% Unrecoverable)

Another way to erase data from the iPhone is running the iMyFone Umate Pro or iMyFone Umate Pro for Mac on the device. This is one of the best space saving and data protecting programs available in the market. It ensures that all the sensitive files are completely erased from the iPhone with no chance of recovery.
Main Features:
Data erased by iMyFone is 100% unrecoverable.
Completely factory reset iPhone without any trace.
Preview and selectively erase iPhone data.
Data deleted before can be erased as well.
3rd-party apps data can be erased completely.
How to Permanently Erase All iPhone Data?
Step 1. Connect the iPhone to the computer and run iMyFone Umate Pro.
Step 2. Go to the erase all data tab.
Step 3. Choose a security level from high, medium and low. The optimum one would be medium.
Step 4. Type "Delete" into the box which appears on the erase all data page. Confirm action by pressing "Erase Now".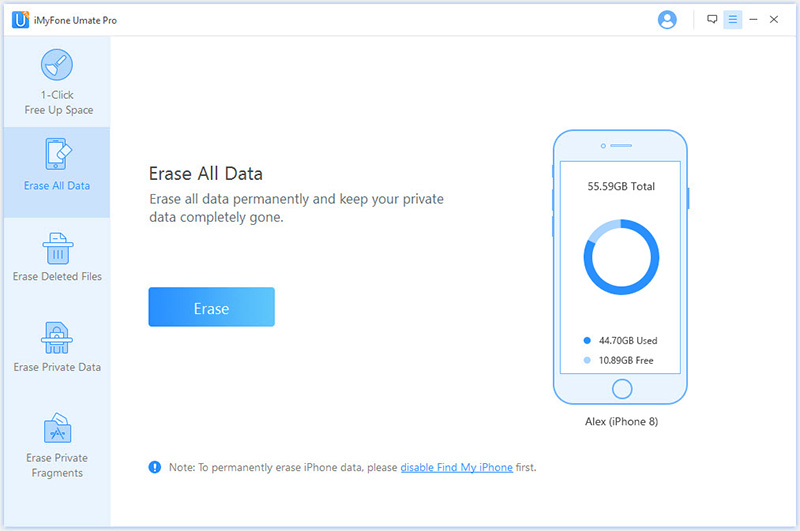 This was one way to completely wipe off all data. There are three other modes such as one click cleanup, erase deleted files and erase private files which also help users deal with memory and data protection issues.
You May Like: Completely Erase Your iPhone 7 with No Chance to Recovery >>
Difference between iPhone Reset & iMyFone Erasing
This is very important for an iPhone user to understand. Most people who opt for factory reset to clean their cache memory or delete all files from their phones, need to realize that this is only a temporary solution. The reset setting will not ensure a complete and thorough removal of data, which means that they will be accessible to others via external sources. If you want to make sure that nobody can find anything anywhere, then go for the iMyFone Umate Pro iPhone Data Eraser.
By running it through the device, you will be able to erase everything off iPhone permanently with no record of it left.
The iMyFone Umate has four erase modes and the data cannot be recovered in any one of them except the one click cleanup mode.
Note
Before you choose to erase all data, remember that it will not be recovered by any means. The Umate Pro ensures that every trace of file is completely wiped off from the device and anywhere else. Hence, if you feel the need to back up your data somewhere in order to recover it later, do it. Connect the iPhone to a computer and backup everything through iTunes or else you can store all your files iCloud.