Top 2 Ways to Completely Erase Your iPhone from Computer
Category: Erase iPhone
3 mins read
There are some situations that you want to erase your iPhone's all contents and settings. Such as if you want to sell or give your iPhone to someone else, then wiping your iPhone is necessary to protect your privacy. Whatever the reason, here you will get the top 2 ways on how to erase iPhone from computer. And recommend the best one to you.
Way 1. How to Completely Erase iPhone from Computer with One Click
If you want to erase your iPhone via computer, which requires the good stability and utility of the software. And the tool must satisfy the target of data erase completeness. iMyFone Umate Pro iPhone eraser is a unique program designed to help in permanently erasing of data or files. It's easy and safe to use. Here we are going to check its features and the simple steps on how to erase the iPhone from computer.
1-Click Erase: In just a single click of the button, you can wipe your iPhone completey.
Erase All Data with 100% Unrecoverable Rate: It has been proven that permanent deletion of files from iDevices, without possibility of recovery. It can ensure all traces on iPhone can be erased.
Good Stability: It can run with good stability and smoothly erasing process.
Well Compatible with Windows and Mac: It an run well on both Windows and macOS.
3 Steps to Completely Erase iPhone from Computer
Step 1: Install iMyFone Umate Pro on your computer and connect your iPhone to it.
Step 2: Select the Erase mode and tap "Erase/Scan" button.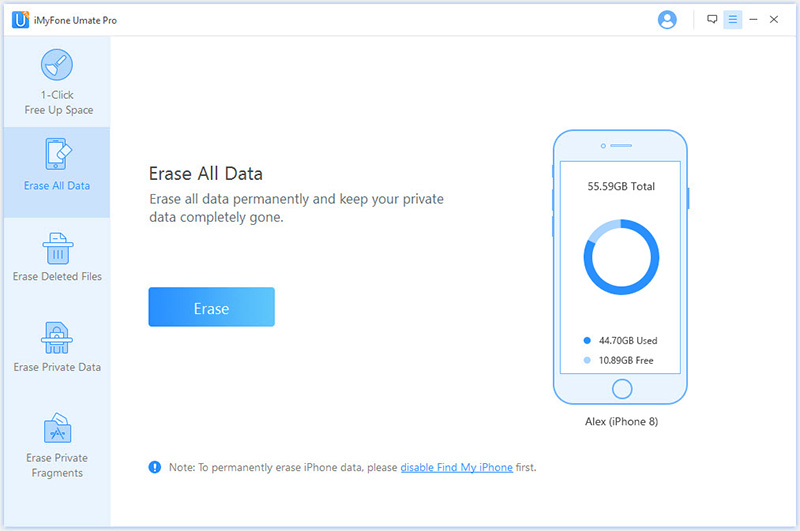 Step 3: Type "delete" into the box to confirm and start.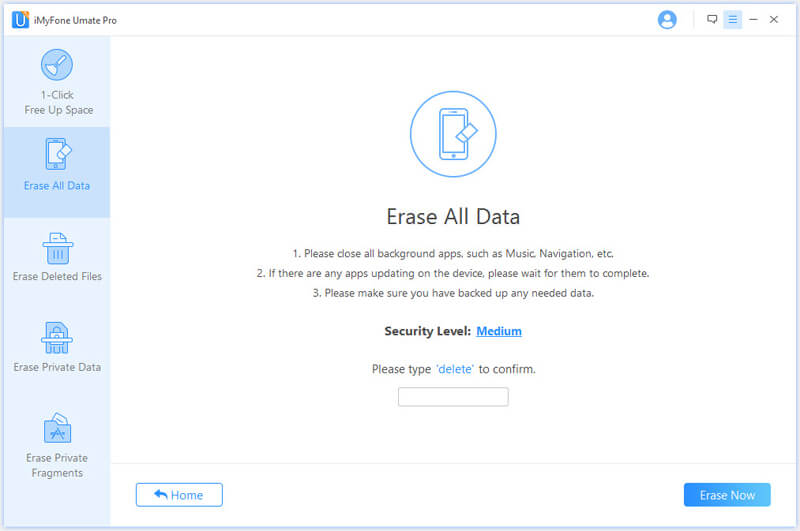 Way 2. Erase iPhone from Computer via iTunes - Relatively Complex
In addition to using third-party tools, you can also apply iTunes to erase iPhone/iPad from computer. Next, you will get the 2 ways on how to erase iPhone from iTunes. Unlike the way of using iMyFone Umate Pro, it will be much more complex to finish.
1

How to Erase iPhone Synced with iTunes

When you forget your iPhone passcode, you can consider putting your iPhone to recovery mode and then reset it with iTunes. This action erases all files on the device and restores it to factory state.

Step 1: Connect your iPhone to a computer with the USB cable and launch iTunes.

Step 2: Click on the iPhone icon in the left column of the iTunes window then click on "Back Up."

Step 3: At the end of the backup, click "Restore." The iPhone will go into Recovery Mode and reset its settings.

Step 4: When the device reboots, right-click on the iPhone icon and select "Restore from Backup". This restores the content previously deleted during the reset.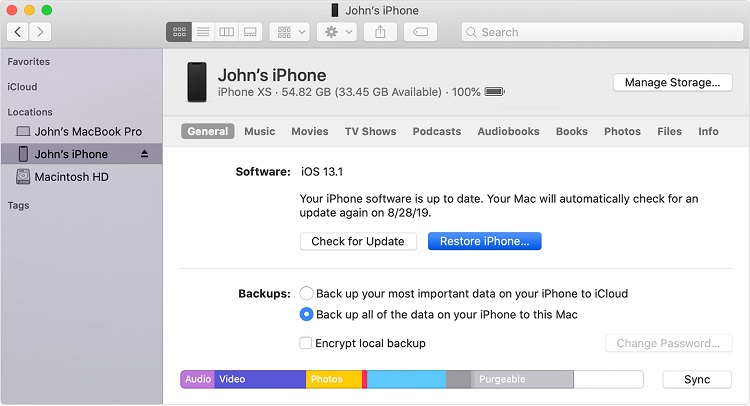 ---
2

How to Erase iPhone Never Synced with iTunes

Follow the following steps to to reset iPhone through iTunes if it has never been synced with.

Step 1: Disconnect the iPhone from the computer, but leave the USB cable connected to the computer.

Step 2: Hold down the "Sleep/Wake" button for several seconds until a red slider appears. Turn off iPhone by moving your finger across the slider.

Step 3: Connect the iPhone to the computer while holding down the Home button.

Step 4: When the message "Connect to iTunes" appears, release the "Home" button.

Step 5: Launch iTunes, iTunes will alert you that it detects a device in Recovery Mode.

Step 6: To reset the iPhone, click "OK" and click "Restore".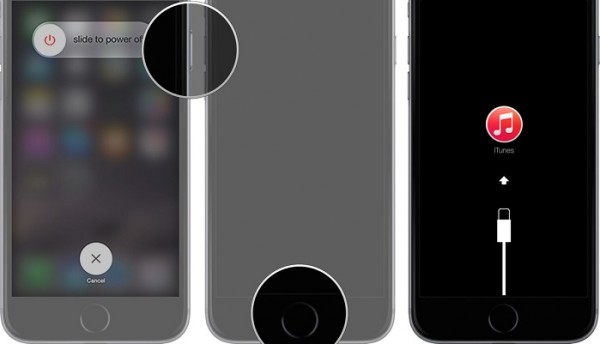 iTunes or iMyFone Umate Pro? Help you Pick the Best One
iTunes is a common way to erase iPhone files or data from the computer but you can encounter many errors during the process. Although this is an official method, you can find some alternatives like Umate Pro to achieve your aim easily. iMyFone Umate Pro is a professional iPhone data eraser that ensures complete and unrecoverable erasing of your data or files, protecting your privacy from being exposed. Here is the comparison of these 2 ways to erase iPhone from computer:
| | iMyFone Umate Pro | via iTunes |
| --- | --- | --- |
| Success rate | 98%+ | 90% |
| iTunes Necessary | | |
| Easy of Use | | |
| iOS Update Necessary | | |
| Completely Erase or Not | | |
| Data Preview Feature | | |
| Time Needed | About 10 minutes | 1 hour or more |
This table clearly shows the difference between the two methods, and we can easily choose the better one as the solution. iMyFone Umate Pro stands out for its superiority. Try it now to enjoy a super easy iPhone erasing process!