You can also read this guide in Français.
iPhone SIM cards can contain a lot of private information such as contacts and messages. More importantly, SIM cards contain an authentication key that allows you to connect to the network of the provider of the SIM.
Given the importance, data in SIM cards can be very critical and can be used illegally if accessed by a hacker. As such, it is vital that private files stored in SIM cards be moved from SIM cards to other storage devices that are much harder to access.
Here you will find a unique way to erase iPhone SIM card data ever more conveniently.
How to Erase SIM Card on iPhone
1. Delete Manually SIM Card Data from iPhone, Recoverable
Certainly, there a number of ways in which you can delete your SIM card data. One of them includes individually deleting the contacts and messages stored on your SIM card.
This method is undoubtedly the most time-consuming and frustrating methods of all. What's more the deleted data can be recovered by data recovery software.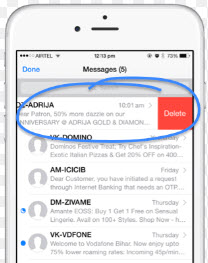 iMyFone Umate Pro or iMyFone Umate Pro for Mac is the ideal data erasing app that will allow you to erase data on your iPhone SIM in the most effective and efficient manner. It makes sure that all your data is completely erased so that it becomes 100% unrecoverable. It does this by overwriting the data entirely.
Key Features of iMyFone iPhone Eraser
It can easily remove unwanted files such as hidden temporary and junk files.
It lets you selectively remove private data: call history, browsing history, accounts, banking information, emails and more private information.
It lets you erase files that you have already deleted. This ensures completely security.
It erase also third-party Apps: WhatsApp, WeChat, Snapchat, Kik, Instagram, Facebook, Twitter, YouTube, Viber, Skype, Chrome, Line etc.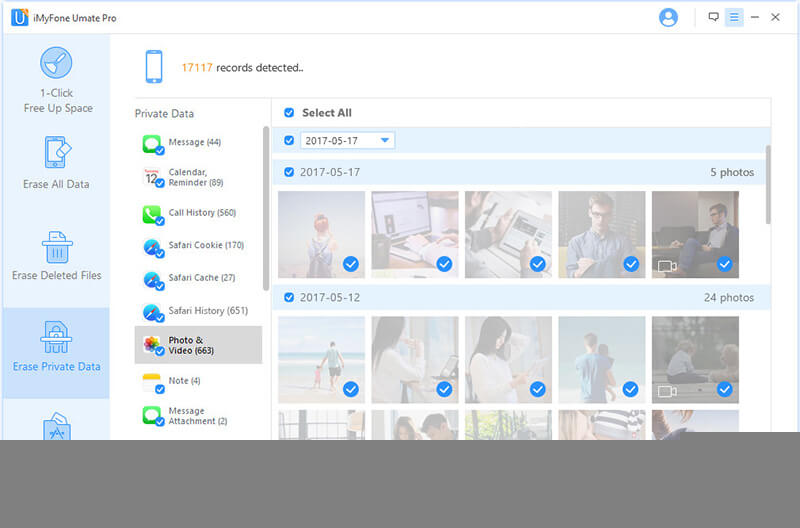 2. Permanently Erase All iPhone SIM Card Data, Not Recoverable
Below are the steps that you can follow in order to delete data from you SIM card.
Step 1. Launch iMyFone Umate Pro and connect your device to the computer.
Step 2. Select the "Erase all Data" option.
Step 3. Click "Erase Now"
Step 4. Type in "delete" to confirm and select "Erase Now".
All your iPhone's data including that of your SIM will be erased.
Note: You can also erase all data by going to settings> General> Reset> Erase All Content and Settings. But the data erased in this way won't be totally overwritten.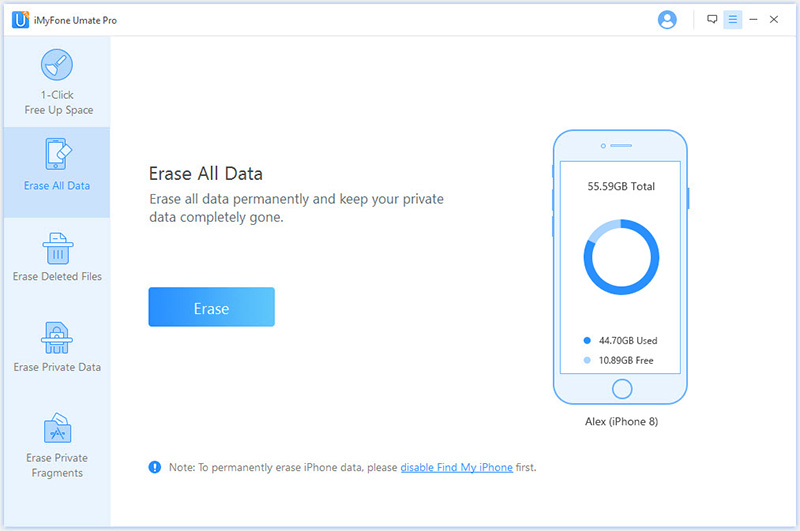 3. Selectively Erase iPhone SIM Card Data, Not Recoverable
The method mentioned above is suitable only if you want to erase the entire data from your iPhone SIM card. However, this is not always the case. Most often, one simply needs to delete a select number of files.
Fortunately, iMyFone Umate pro lets you selectively erase data as well. Below are the steps that you can follow in order to do so.
Step 1. Select the "Erase Private Data" option and click "Scan". iMyFone will start scanning your device for all the private files stored on your phone.
Step 2. Once scanned, you can select the files that you want to delete from your SIM. Click "Erase Now".
Step 3. Type in "delete" and select "Erase Now" again.