Text messages, or any other data for that matter, are not really deleted from your system after you remove it in the usual manner. The data still remains in the memory that can be easily retrieved using various data recovery software.
Hence, it implies that your private data is still in danger of being hacked or stolen as attackers can easily mine out such deleted messages on iPhone very conveniently from your system. Here you will find many ways to protect your privacy by permanently delete iPhone messages.
Part 1: Permanently Erase Deleted Messages on iPhone – 100% Unrecoverable!
Do deleted text messages stay on iPhone?
Yes. Deleted SMS, MMS, and iMessages can be found in your iCloud and iTunes backup files. And can even hide in the Messages app on your computer. So, it's better for you to find a third-party tool to permanently delete iPhone messages.
How do I erase deleted text messages on iPhone?
There are various third-party apps that you can use to permanently erase data from iPhone. However, one of the most utilitarian and versatile apps is the iMyFone Umate Pro . This iMyFone iPhone data eraser is an incredibly easy-to-use and intuitive app that has a number of functions in terms of removing data from iPhone permanently.
Are deleted texts recoverable?
iMyFone Umate Pro allows you to remove data that you have deleted previously by completely overwriting to make it 100% unrecoverable.
Key Features:
It can erase all types of iPhone messages, including all kinds of text messages and iMessages.
It lets you delete text messages permanently from third-party apps such as WhatsApp, WeChat, Kik, Viber, Facebook, Snapchat etc.
You can delete the manually deleted messages on iPhone with one click.
You can have your private data secure when selling, and recycling or donating your iPhone by erasing your data.
3 Steps on How to Permanently Delete Text Messages on iPhone
Follow the steps mentioned below to erase deleted messages on iPhone using Umate Pro.
Step 1. Launch iMyFone Umate Pro and connect your iPhone to the computer.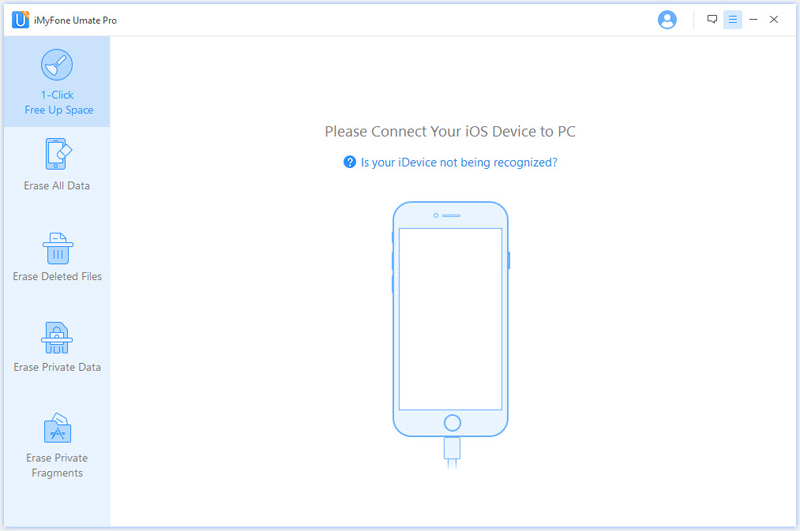 Step 2. Click on the "Erase Deleted Files" option and click "Scan". The app will start scanning your device for any deleted files on your memory.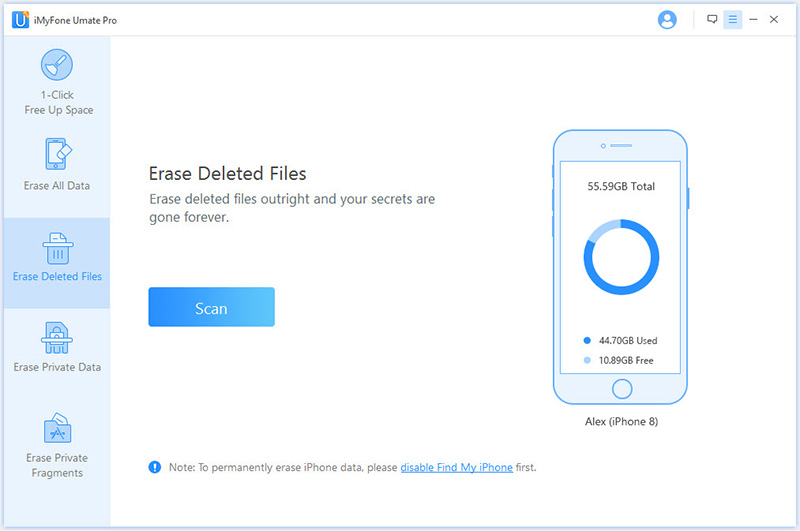 Step 3. Once the scan is done, all the deleted files will be displayed and you can easily check the deleted messages that you want to erase.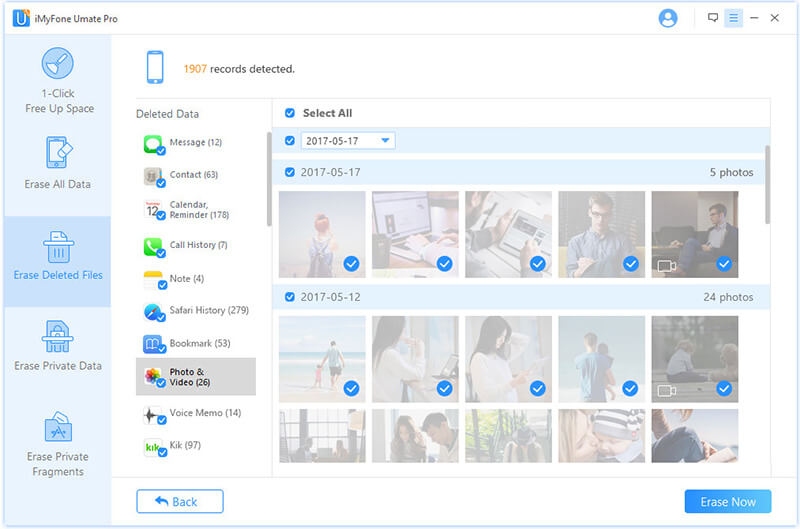 Step 4. Click "Erase Now" and type in "delete" to confirm. Then click "Erase Now". Now, you can find all the deleted messages on your iPhone have been erased and you don't have to worry about privacy leaking.
Part 2: 3 Other Ways to Delete iPhone Messages - More Complicated
Apart from the method mentioned above to delete iPhone messages, there are three other ways in which you can easily erase your iPhone data.
1.

Sync your iPhone with iTunes or iCloud to Overwrite the Old Backup
Syncing your data with iTunes or iCloud will allow you to create new backups, then the old bakups which contains deleted messageswill overwitten.
1.1. How to sync iPhone with iTunes?
Launch iTunes and connect your iPhone to the computer.
Right at the top on the upper-right corner, you will see the name of your device being displayed. Select your device.
You will now be redirected to another page where you can see the option to back-up your device. Click on "Back Up Now" to create a backup of your iPhone messages. Click "Done".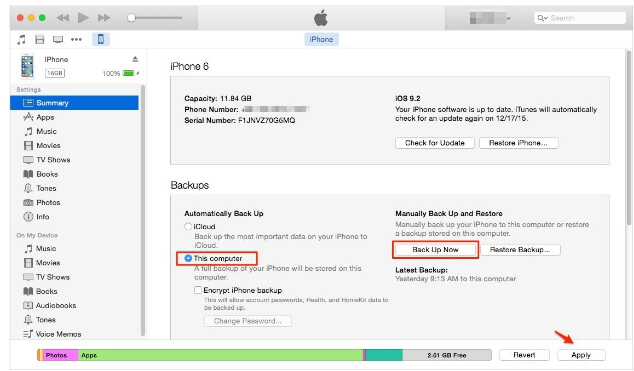 1.2 How to delete text messages from iCloud?
Backing up your iPhone data on iCloud is very simple. All you need to do is go to the Settings app on your phone and then scroll down until you see the "iCloud Backup" option. Enable the option and all your data including your messages will be backed up.
Now, the previously deleted messages have been erased.
2.

How to Permanently Delete iPhone Messages from Mac?
If you have deleted messaged from your iPhone, which not means you have erased the every trace of them. The deleted text messages may stored on your Mac's Messages app.
There are few options for you to delete text messages from Mac:
Right-click on the individual message you want to delete, then click "Delete".
Click on the message you want to delete, then hit the delete key on your keyboard.
Click on the message you want to delete, go to "Edit" in the menu bar, the click "Delete".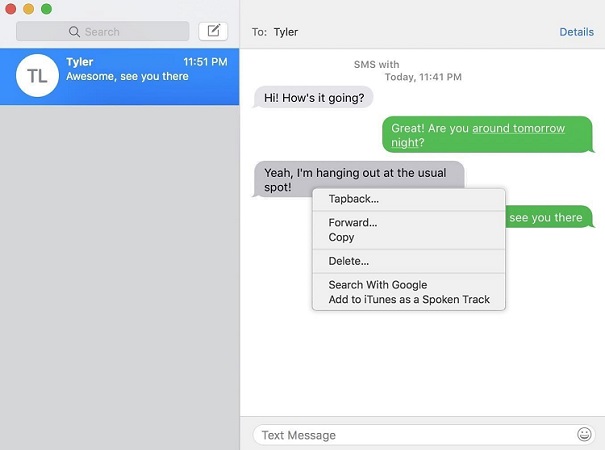 3.

How to Make Text Messages Unrecoverable by Deleting from Spotlight Search
Lastly, if you do not feel that the methods above are effective in your case, you can simply delete the Messages app altogether. You can do so using Spotlight search.
Simply drag down anywhere on your Home Screen until a search bar comes up.
Type in 'Messages'.
The app will show up and all you need to do is tap and hold the icon and then tap on the 'x' icon to delete it.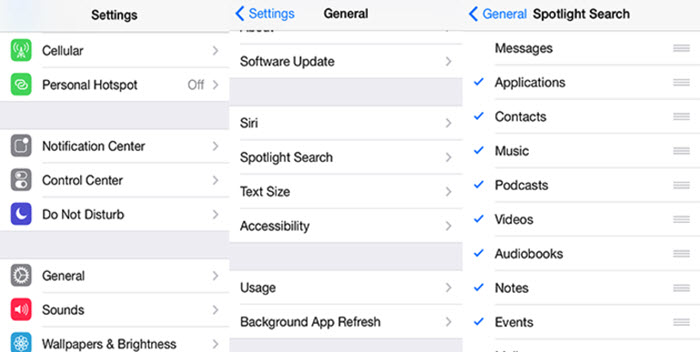 Note: This will prevent you from using the app, but you can however, rest assured that your privacy will be protected.
Conclusion
All the possible solutions have been displayed on this post. And we have already picked the most direct and simple one for you - erase deleted iPhone messages with iMyFone Umate Pro. Download the free trial now to explore its features. iMyFone Umate Pro is reviewed by many well-known media as the most advanced iPhone data eraser.