If you use an iDevice, there is always a possibility of erasing the data on your device at some point. For example, you may want to sell or donate your iDevice and this requires you to erase all your data for privacy concerns. There is also an issue of your device performing sluggishly as a result of a lack of storage space. And the device may prompt you to erase iOS data to free up space and get it back to the optimal speed.
Whatever the case, there is a need for an iPhone data eraser software and this article looks at some of them.
Before Start: Get Familiar with the 5 iPhone Data Eraser Quickly
Before we go into the details of each tool, we will compare the five tools and introduce the most recommended product.
| Apps and Metrics | | Coolmuster iOS Cleaner | CleanMyPhone | iShredder | iMobie Phoneclean |
| --- | --- | --- | --- | --- | --- |
| Erase All Data | | | | | |
| Erase Privata Data | | |   | | |
| Erase Private Fragments | | | | | |
| Erase Deleted Files | | | | |   |
| Mass delete photos | | | | | |
| Delete Large Files | | | | | |
| Bulk remove apps | | | | | |
| Version of Windows & Mac | | | | | |
| Free trial | | | | | |
1. iMyFone Umate Pro iPhone Data Eraser
iMyFone Umate Pro is regarded as the best iPhone data eraser software free for your iDevice space saving issues and protecting your privacy from data criminals, it boasts of some very incredible features and provides the free trial version. iMyFone is highly spoken of by hundreds of users and well-known media.
Key Features:
It can erase all kinds of data whether it is call history, videos, attachments, photos, messages and other private information.
It is powerful in such a way that any data it erases cannot be recovered again making the best choice for complete data protection.
How to Use Umate Pro with 3 steps:
Step 1: Run the program and connect your iDevice to it.
Step 2: Choose the required erase mode and scan your iDevice.
Step 3: Click on Erase Now to Erase your iOS data permanently.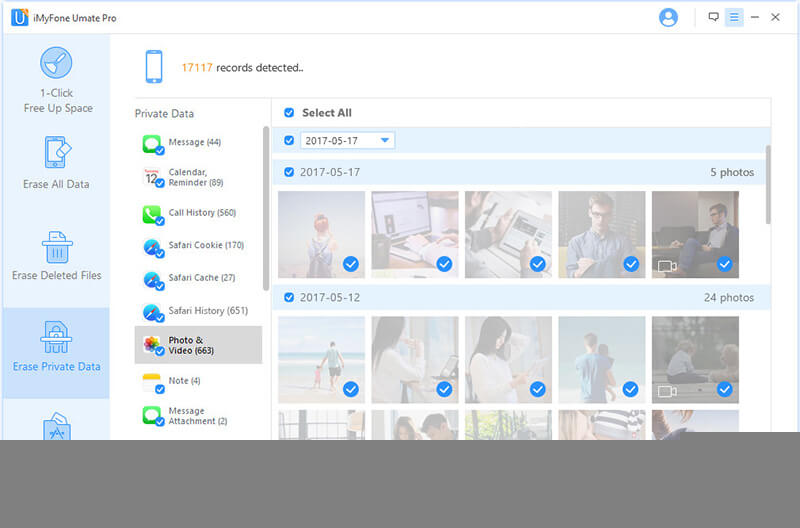 2. Coolmuster iOS Cleaner
The Coolmuster is also a top iOS eraser capable of erasing all kinds of data on your device. Like most other data erasers, it can erase messages, videos, photos, contacts etc as it also makes it impossible to be recovered once erased. But it will not erase the private data and previously deleted data on your device.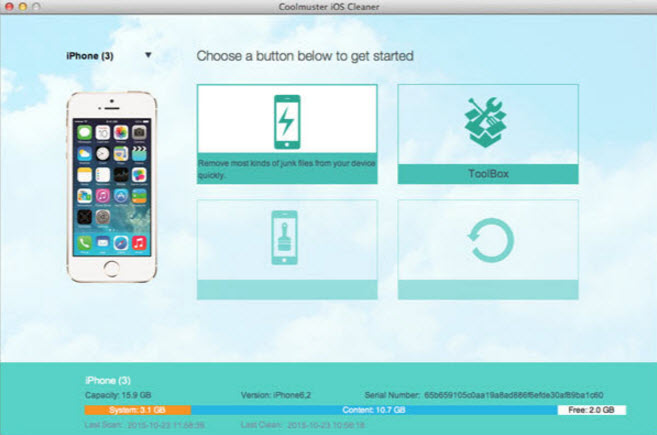 3. CleanMyPhone
This is an app that is designed to allow users to clean up iOS data files like contacts, messages, photos and all other types of junk files easily. And like other data erasers, files deleted with this app cannot be recovered again.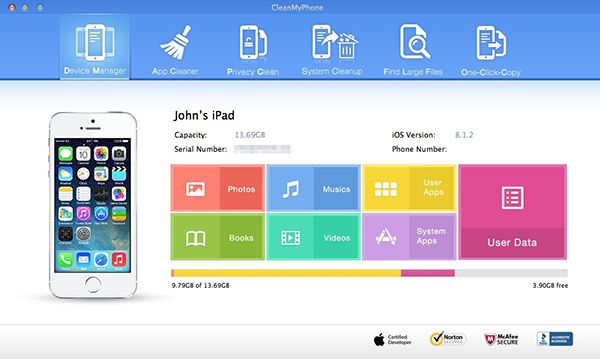 4. iShredder
This software is also another top data eraser capable of erasing unwanted files on your device. It is also capable of erasing private data to protect privacy. The software can also ensure that deleted files have zero possibility of recovery.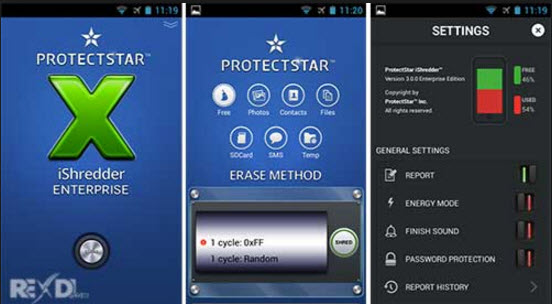 5. iMobie Phoneclean
This is another top tool capable of cleaning your device by erasing unwanted files in a smooth and fast way. It boats of unique features like ultimate speed up and hands free cleaning. Like other data erasers, Phoneclean supports all file formats and it can also ensure that data erased cannot be recovered.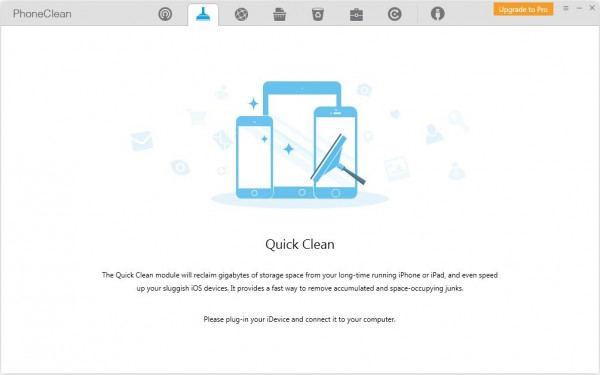 iMyFone Umate Pro - Most Recommended
Even though there are a lot of top quality iPhone erasers, the Umate Pro remains the most recommended as it is tested and trusted plus the fact that it has performed beyond expectations. Let's see some of the key features:
Erase all Types of Private iOS Data: Your private conversions, photos, messages, videos, etc when erased with the Umate Pro is safe and cannot be retrieved. There is no better way to protect your privacy than using the Umate Pro
Erase Previously Deleted Data: Even if you have previously deleted your data using the simple deletion on your device, do not forget that it can be retrieved. However, the Umate Pro is capable of retrieving these deleted files and erasing them permanently so that they cannot be recovered.
Erase Third Party App Fragments: Social media platforms can keep large amount of personal information, and this is a unique feature of the Umate Pro as it erases all third party app fragments left behind on your device. It erases it permanently without leaving a trace.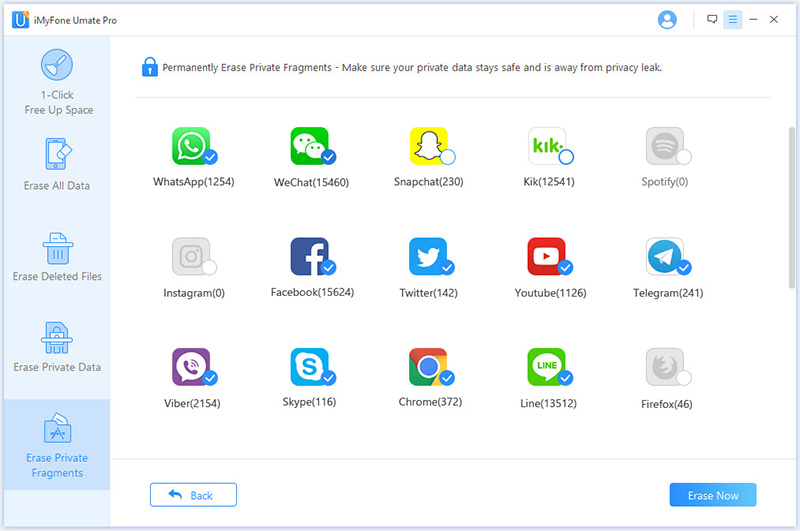 Frequently Asked FAQ About iOS Data Eraser
Q1: Is iOS Data Eraser Safe?
With the advanced overwrite technology, iMyFone iPhone Data Eraser can of course completely delete iOS 15 data from the root directory. There will be no trace of recovery left behind.
Q2: How Can I Permanently Delete Files from iPhone?
Many software on the market support erasing data, and iMyfone Umate Pro is better in this regard. Umate Pro not only supports erasing all data, including your private data, but also supports erasing deleted files, allowing you to quickly erase your data in bulk.
Conclusion
The above 5 iPhone eraser can also find and delete all the data on your device instead of manually to do.Just like the recommendation and analysis shows, iMyFone Umate Pro is the most effective and multifunctional one, and it can greatly protect your privacy well.