What does erase all content and settings do on iPhone> This question is one of the several questions asked by iPhone users that are either sending their idevice for repair or changing to a brand new iPhone and would like to ensure their iPhone is completely wiped clean and can be utilized by the would-be owner. More so, erasing all content and settings may help with apps crashing, a blank or frozen screen, touchscreen/keypad problems, device making noises, inability to receive or make calls, and inability of the device to sync.
Part 1. What Does Erase All Content and Settings Do on iPhone?
Erasing all content and settings implies that your iPhone and its settings will be restored to the way it was when the device was turned on for the first time. It will wipe everything from your iPhone, including personal data, iOS software, email accounts, system and app settings, Downloaded apps, Media and anything else, and your iPhone will be set up as a new one without any data or files or even settings - you will need to reconfigure your iPhone from the start.
After erasing all content and settings on your iPhone, it will force your idevice into recovery mode. The iPhone needs to be plugged into a computer that is pre-installed with iTunes and then restored.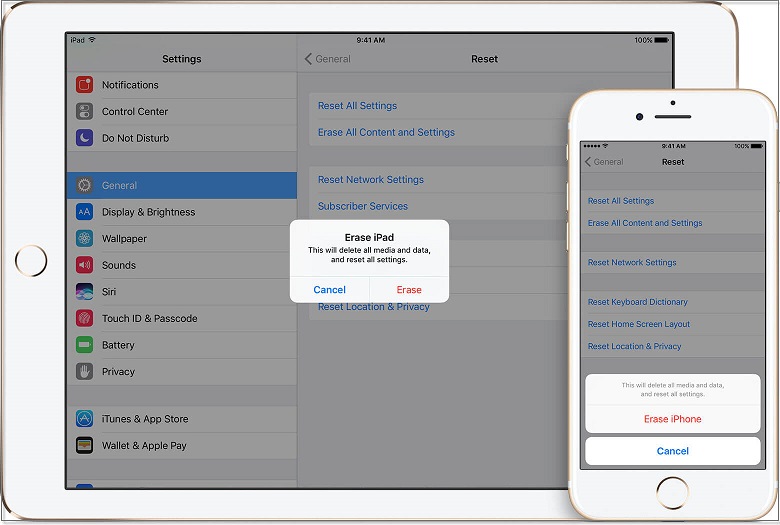 Part 2. What Does Permanently Erase All Content and Settings Do on iPhone?
Erasing all contents and settings off your iPhone does NOT mean the device will be completely erased. It might shock you to know that those deleted files and data are still very much on your idevice. Want to know what is erase all content and settings completely? Then you need the help of a professional tool. iMyFone Umate Pro is the best iOS data eraser and has the ability to completely and permanently destroy all contents and settings from your idevice, leaving no recovery traces.
Key Features of iMyFone Umate Pro:
Erase Deleted Files: Erase the deleted files from your iPhone and avoid performance being hampered by items you will never use again.
Erase Private Data: Remove your current private messages, call logs, WhatsApp data, WeChat messages, photos, videos, and any other kind of file—without recovery.
Erase Private Fragments: As aims to protect your privacy, this function is unique because it can find out all private traces produced by third-party apps and permanently destroy them.
1-Click Free Up Space: Manage your storage space and free up space to improve performance in just one click.
However, you can make use of "Erase All Data" to erase all contents and settings from your iPhone:
Step 1: Connect your iPhone with its USB cable to the computer and run iMyFone Umate Pro.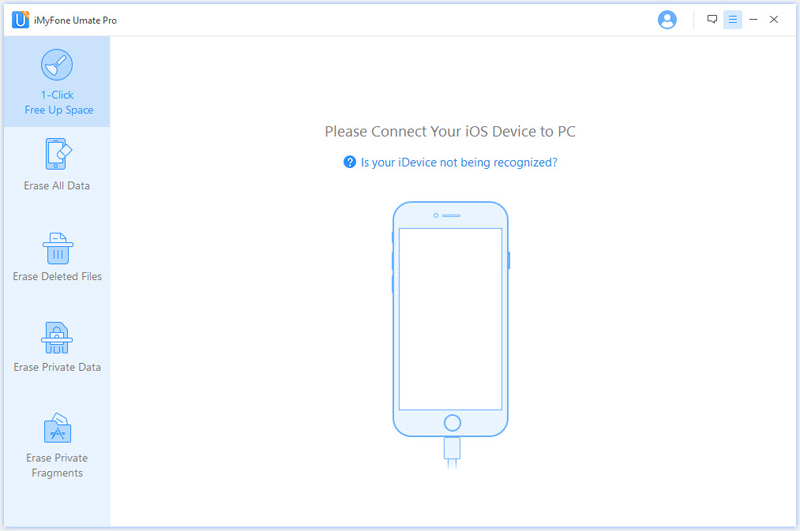 Step 2: Select "Erase All Data" tab and click on "Erase" button. Please remember to close all background apps.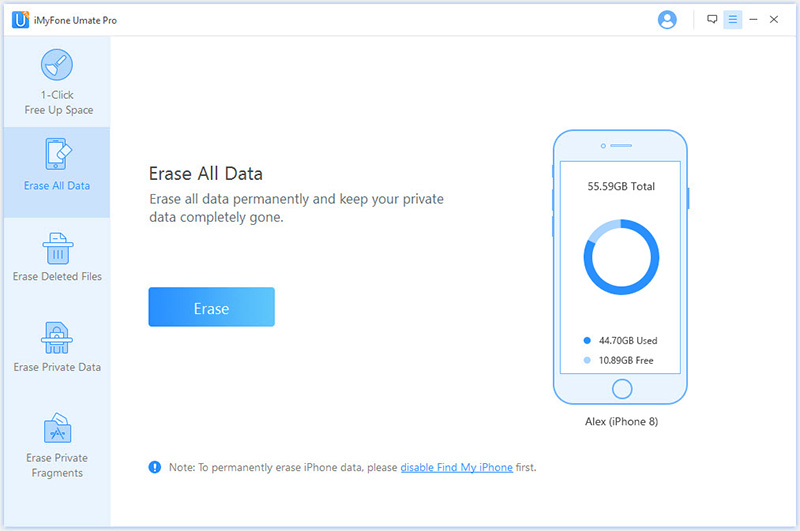 Step 3: Type "Delete" into the box to confirm and click on "Erase Now".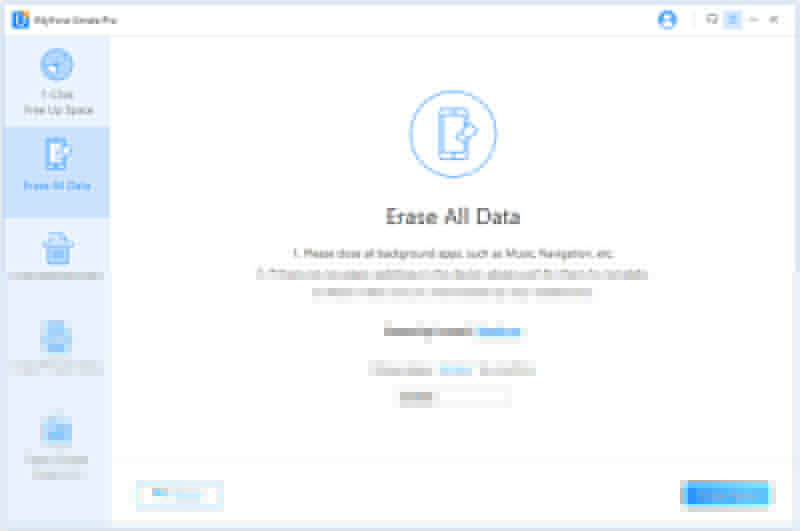 Part 3. What is Erase All Content and Settings Do on Personal Data, iOS Software, Jailbreak, and Backup?
Erase all content and settings will wipe off from your iPhone, any apps you have installed and all of your personal data, including appointments, contacts and notes among others. Although it does not wipe off the recently installed iOS software on the iPhone, including any upgrade you might have downloaded, erase all content and settings will wipe off the jailbreak software and other system apps since you are restoring the software back to its original factory settings. You will need to reinstall the jailbreak software after resetting.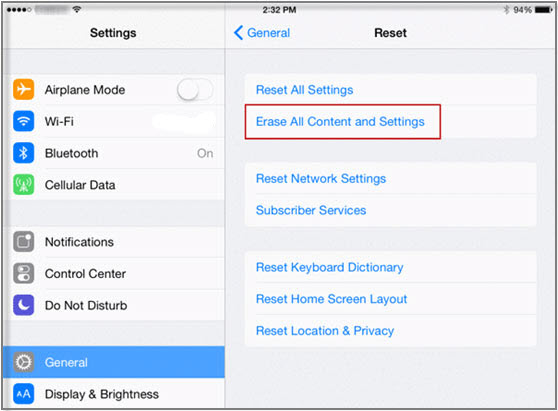 In addition, those data copied to your PC during the sync operation remains when you erase all content and settings on iPhone. Should the iPhone develop an issue that can only be resolved by restoring it to original factory settings, you can restore the data by performing sync after the reset. If you fail to sync immediately prior to resetting, any personal data you have added to the iPhone since the last sync will be lost.
Conclusion
iMyFone Umate Pro can offer an efficient way for you to erase data and free up space on your iPhone. With a high success rate, it has recieved many good reviews. You can see these comments on the iMyFone official webisites. Besides, you can get a free trial before purchasing. So, you don't need to worry this tool will not work. And, a good after sale service will also provided. Just have a try now!