You can also read this guide in Français.
iPhone and some other iOS device are popular among the world, but the users have the come trouble in cleaning the junk files from iOS devices and also the system takes place much storage.
To help you from all the memory frustration, we have listed 5 best free iPhone cleaner apps 2020 which can easily help your in clearing out unwanted files so as to free up memory space.
Top 5 Best iPhone Cleaner App (iOS 15 Supported)
In search for something to help you free up iPhone space, you might have passed by hundreds of apps, but all of them turned out to be useless. Well here are the 5 best iOS memory cleaners that will help you to get free space quickly.
With 25+ advanced space saving analysis technologies, this iPhone cleaner thoroughly scans your iPhone and analyze how much used space can be cleaned. It offers you 1-click to remove all useless files at once.
Key Features:
Thoroughly clear 30+ junk and temporary files which slow down your device - Totally Free.
Losslessly compress iPhone photos to save 75% photo space.
Back up photos & large files to computer and delete them from iPhone.
Also clean iPhone messages, contacts, note, WhatsApp/WeChat data, cache, browsing history, etc.
Permanently delete iPhone data, 100% unrecoverable.
Erase incomplete third-party apps fragments to save space and boost iPhone.
This iPhone memory cleaner is fully compatible with all the iOS versions, including the latest iOS 15 and has received a large quantities of positive reviews from macworld.co.uk, Makeuseof.com , Cultofmac.com etc., and we have kept it as a bonus, if you are having troubles with your iPhone eating too much memory and slowing down, just download this software and have a free trial. Alongside cleaning junk and unwanted files, the software allows you to free up massive amount of disk space.
Steps to Clear iPhone Junk Files with iMyFone iPhone Cleaner
Step 1.Download the iPhone cleaner on computer. Connect your iOS device with a USB cable.
Step 2.Hit "Quick Scan" button at the home interface to run a complete scan to know the total amount of space that can be freed.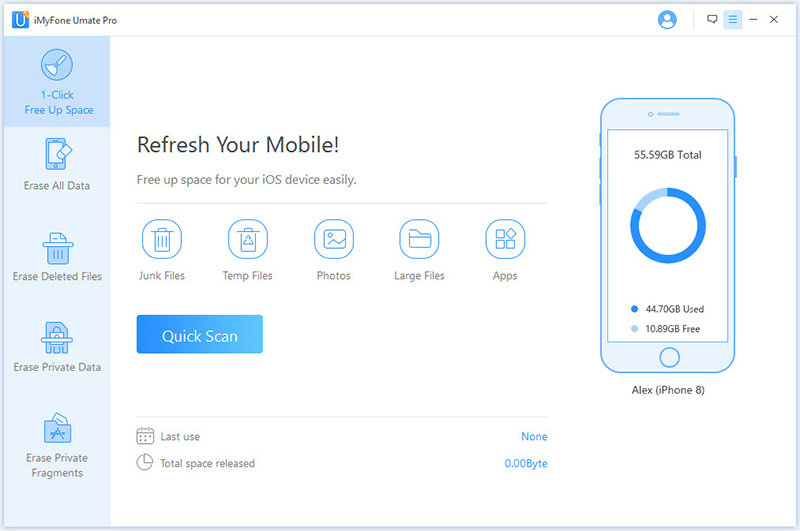 Step 3.Choose from a list of options including "Junk Files, Temporary Files" etc. And refresh your device with this best iOS cleaner.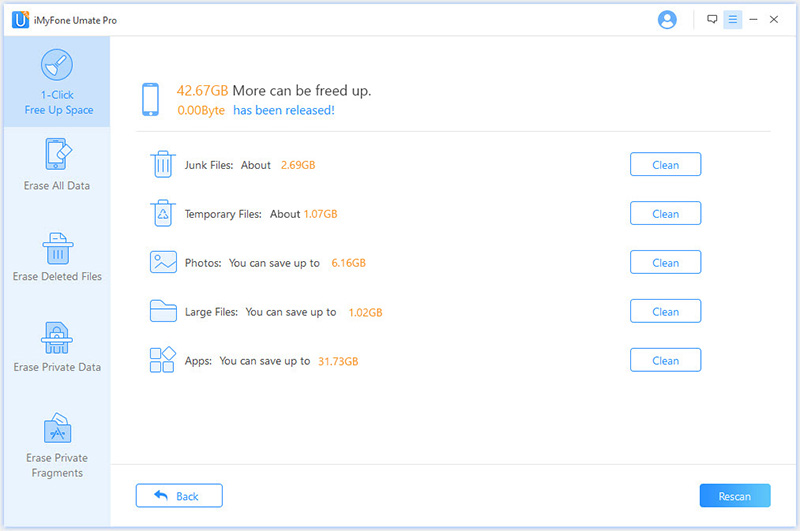 2. iFreeUp iPhone Cleaner
Sometimes our iPhone need more than just a regular cleanup, you might have heard about the apps that help you to optimize your smartphone and iFreeUp App is one such great app made for iOS, this iOS memory cleaner for iPhone diagnoses your device and removes unnecessary files briskly.
Key Features:
Clean useless files created by iOS apps to free up available space.
Clean hidden files to boost up iPhone.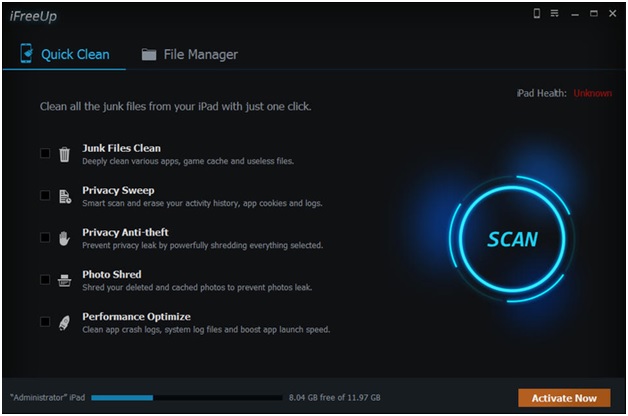 3. CleanMyPhone
Though someone may say that no iOS iPhone cleaner can easily clear all junk that iPhone have, but still this app has gained a good reputation for its simple interface and ability to clear out residue and temporary files thus creating more space in your device.
Key Features:
Deep scan of iPhone space and analysis of how much space can be saved.
Find out and quickly clean large files from iPhone.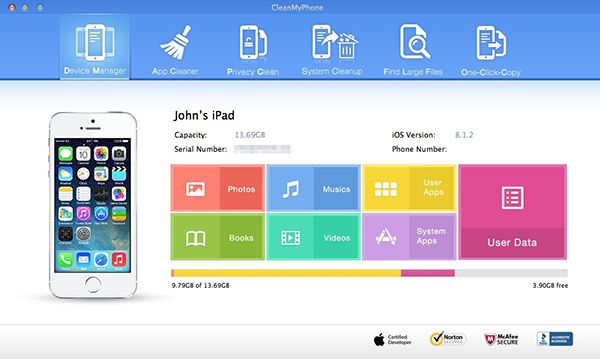 4. Macgo iPhone cleaner
The app now seamlessly allows you to clean duplicate photos, videos and other useless iPhone data. After using this iPhone cleaner tool, you can get more memory on your iOS device.
Key Features:
Quickly clean almost any type of junk files on your iPhone.
It supports both mac and Windows.
5. Ccleaner for iOS 15
This is very popular iOS cleaner for iPhone that allows you to free up memory on your iOS device with ease. All the cluster and deep rooted junk files can be cleared away within a grasp of a click. But there is a limitaton that the user interface is too old to user it smoothly.
Key Features:
Not only cleans up disk memory but also fixes small errors on your iOS.
Feature in 20+ data anyalyzing technologies to clear 30 types of junk files.
Which iPhone Cleaner App Do You Prefer?
| | | iFreeUp | Clean MyPhone | Macgo | Ccleaner |
| --- | --- | --- | --- | --- | --- |
| How many types of junk can be cleared | 30+ | 25 | 18 | 20 | 30 |
| Speed of Cleaning Cache | About 30s | About 1 min | More than 1 min | About 1.5 min | More than 2 min |
| Clean up "other" storage | | | | | |
| Compress photos losslessly | | | | | |
| Mass delete multiple photos | | | | | |
| Fully support all iOS devices | | | | | |
| Permanently erase current/deleted Data | | | | | |
Also Read:
2017 Top 5 Best iPad Cleaner App (Free & Paid) >>