Question
My iPad storage says it's full but not. When i go into Storage it says i've used 9 of 16 GB but it still says full.
With a bigger screen than iPhone and less weight than Mac, the iPad is popular with many people for video watching or game playing. But whats if it pops up "iPad Storage Full" notification but it still has space? In this post, I will show you five effective ways to fix it. Keep moving on now.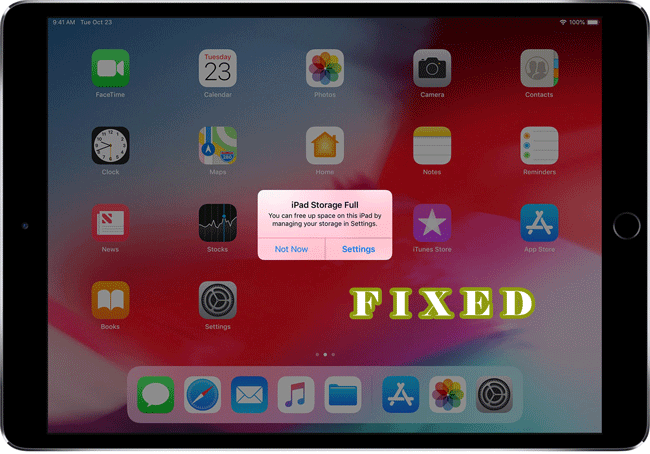 5 Tips to Fix iPad Storage Full When It's Not
First, you need to know what is eating up your iPad storage. Go to Setting > General > Storage & iCloud Usage > Manage Storage to check your iPad storage. Then you can follow the method below to make a full cleaning for your iPad.
01

Delete Old Emails and Messages
When you get a notification that iPad storage is full, the first thing you need to do is check your emails and messages, where most unnecessary data maybe store. Below is the method to delete unnecessary messages and emails.
Deleting messages

Step 1. Open the "Messages" app on your iPad and hit the "Edit" button.

Step 2. Select unwanted messages and hit "Delete" at the bottom.

Deleting mail

Tap the Mail app icon, and trash them away. Or you can log out of your email account, and all the emails will remove from your iPad.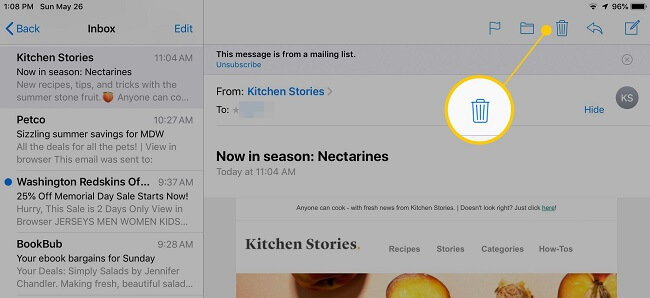 ---
02

Uninstall Seldom Used Apps
We may always install some App just use for one-off use and leave it on our iPad. Some of these apps can take up hundreds of MBs in your iPhone with a size of downloaded files and cache data. Therefore, we need to check these Apps and uninstall them:
Go Settings > General > Storage & iCloud Usage > Manage Storage. Then tap the unwanted app and hit "Delete App".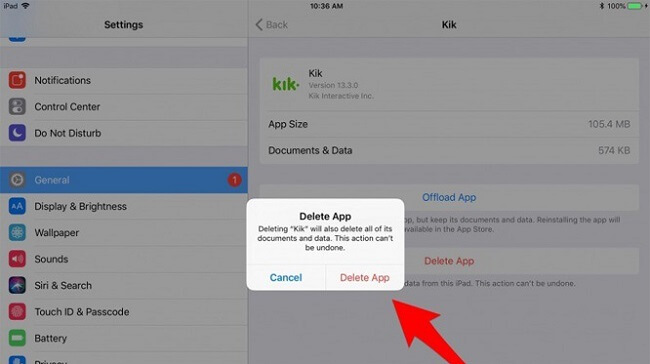 ---
03

Remove "Other" Data Stored on iPad
If you check your iPad's memory usage through iTunes, usually there is a section called "Other" which eats up huge storage space. Mainly, any file that doesn't fit into the default categories goes into "Other." If you totally remove all the other data, the "iPad storage full" issues must be fixed.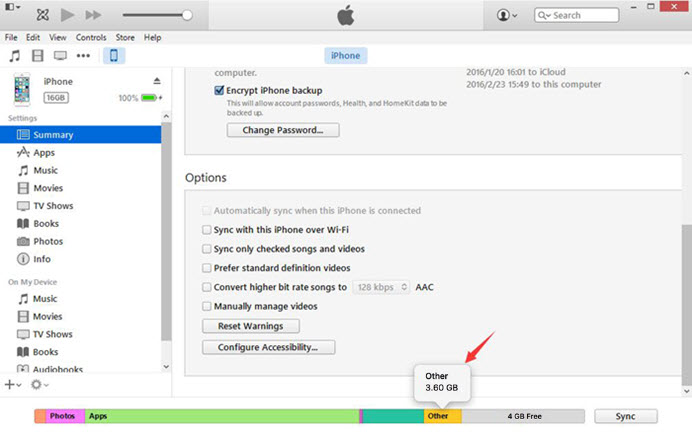 It's easy to remove iPad "Other" storage, the FREE trial version of iMyFone iPad Cleaner is the perfect solution, the program provides the free function of removing junk. After having removed all these useless files, the "Other" storage on iTunes will be gone too.
Another way to remove "Other" from app, it's to uninstall and reinstall all Apps, and all these files will be deleted.
---
04

Disable Automatic Download & Background Apps Refresh
Not every app needs constant auto-updating. App download not only occupies iPad storage but also slows down your iPad if many apps download.
Turn Off Automatic Downloads

To fix the problem of iPad storage almost full, you can go to Settings > iTunes & App Store > Automatic Downloads. Turn the items like Apps, Updates off to disable automatic downloads.

Turn Off Background App Refresh

Background apps refresh service should be closed for the same reason. You can disable Background apps refresh service in Settings > General > Background App Refresh.
---
05

All-in-One Solution to Fix iPad Storage Full Problem
If you want to use a safe and quick way to resolve iPad storage full issue, then you can't miss iMyFone Umate Pro . With unique and advanced technique, this space saver can release tremendous space by just one click.
Key Features:
Clear hidden junk files, like app caches/cookies/crash logs, etc., which reduce other data.
Clean invisible temporary files, such as user storage files, corrupted files, and downloaded temp files.
Compress photos on iPad to save 75% of iPad photo space.
Offer the option to preview and select unwanted photos/videos/Apps, then you can mass delete/export them to free up space.
Erase iOS data: erase private files or the files deleted in the pass to make sure sensitive data is totally removed.
Three easy steps to use iMyFone Umate Cleaner to Fix iPad Memory Full Problem
Step 1: Install iMyFone software on your PC/Mac and connect iPad to your computer.
Step 2: Click on "Quick Scan" to begin the iPad storage analyse.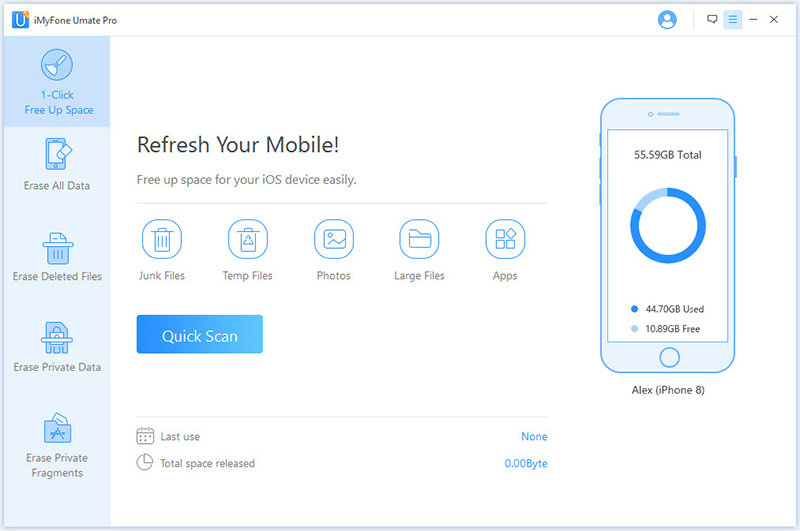 Step 3: Select the files that you want to delete and click "Clean".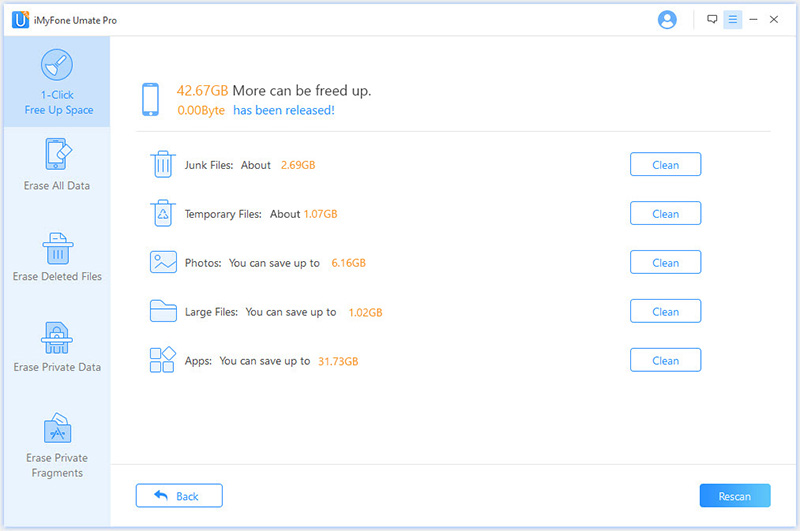 It's easy to operate, right? With this powerful tool, clear iPad storage is no longer a trouble for you!
The trial version is available for space analyzing, junk files cleaning, 5 latest photos' compression and one app's uninstallation. Why not download and have a free trial now?
Conclusion
The method we talk above can help you solve "iPhone Storage Almost Full" issues greatly, if you don' want to use a lot of time in this problem, just try to use iMyFone Umate Pro!