One great thing about Apple is that the company leads the way when it comes to innovations. It is no wonder then that users of Apple's products keep multiplying. The company has not relented in upgrading the performance of existing products. And one of the newest updates is the iOS 13. Let us look at the pros and cons of this latest version of iOS.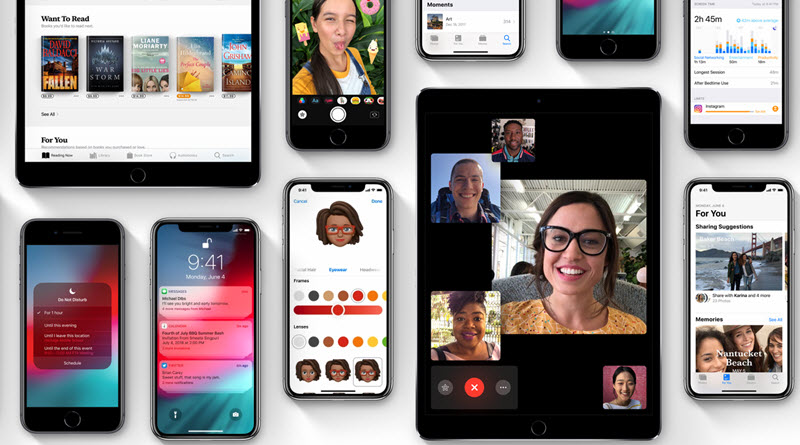 1

Pros of iOS 13 performance
The iOS 13 performance is amazing. It is not just the performance alone, but everyone giggles with cool features of iOS 13. A look at the redesigned App Store, the iMessage, the customizable Control Center, the Siri, and lots more are enough to cause one bubbling with joy and eager to play around these new features. There is no doubt that the iOS 13 is a greater improvement compared with iOS 11.
2

Cons iOS 13 performance
iOS 13 comes with a feature to delete messages across all iOS devices at the same time. Though this is great considering the time it saves, it is also a loophole for message leak. If someone else has access to other devices you have, it is possible to view your private messages before they are deleted. Even after deletion, someone can still gain access to those messages through recovery tools. Thus, one privacy cannot be said to be entirely safe.
My Take of iOS 13 performance
iOS 13 is, no doubt, a great innovation from Apple. In this era where profit overrides quality sometimes, the company has done well to up the value. I believe the iOS 13 performance is good and iPhone users will benefit greatly by upgrading to this latest version. However, it is important not to overlook the privacy part. There is a solution that I will soon reveal which will help block any privacy leakage.
Painful iOS Performance Issue
When the iOS 10 was released, most people thought it would solve most abnormal performance issues. Though there were problems resolved, some other issues remain. For example, the Touch ID feature has given users some problems as they could not sign in without clearing fingerprint repeatedly.
Another problem of iOS has to do with connection. Some T-Mobile customers have complained about not finding it easy connecting to the network and many believe that this issue is a result of poor iOS performance.
Also, some users complained about the Home button buzzing too much. This is common on iPhone 7.
Tips to Improve iOS 13 Performance
To improve the performance of iOS 13, one needs to understand causes of poor iOS performance. The following are the reasons behind the poor iOS performance.
Junk Files: junk files like caches, crash logs, and others can cause your iDevice to perform poorly. Getting rid of them is important.
Temporary Files: Huge amount of temporary files on your iPhone can cause it to work slowly.
Inadequate Space: Lack of adequate storage space can also lead to poor performance of your device.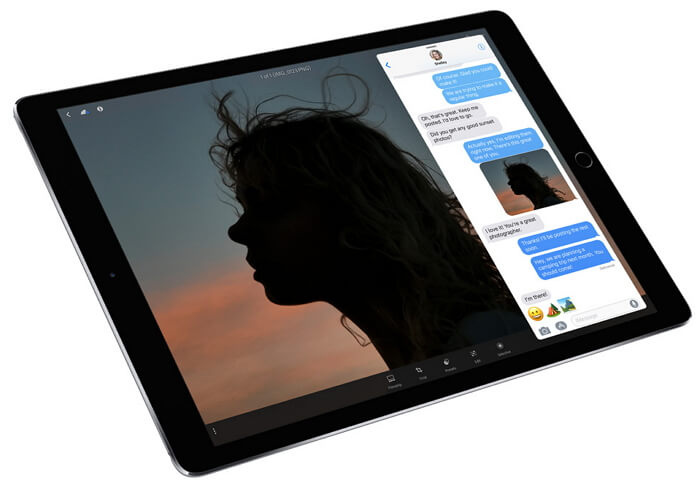 Free Way to Clear iOS 13 Caches and Speed up iOS 13
Freeing up your device of junk files and temporary files can easily increase the performance of your device, and if you want to do this freely, there is no other way than using iMyFone Umate Pro or iMyFone Umate Pro for Mac .
Umate Pro is a software program that was developed specifically for iOS devices – iPhone, iPod, iPad, and iCloud. The purpose is to help solve any iOS issues including permanently erasing data, temporary files, junk files, etc.
iMyFone is regarded as the best iOS cleaner -- MacWorld, makeuseof, cultofmac ...

How to use Umate Pro to Clean iOS 13 Caches
Step 1. First, download the software from the official site.
Step 2. Once installed on your PC, connect your iDevice through a cable,
Step 3. "Quick Scan" your device and preview files.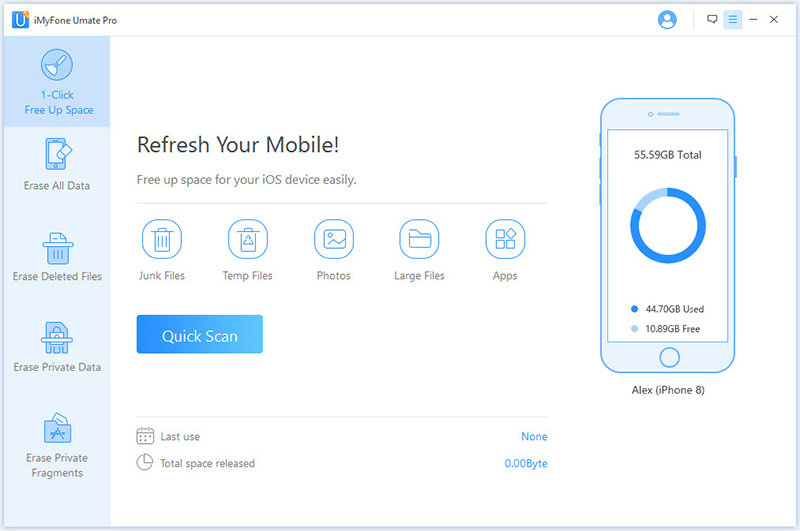 Step 4. Click on the "Clean" button of junk files to celar up iOS 13.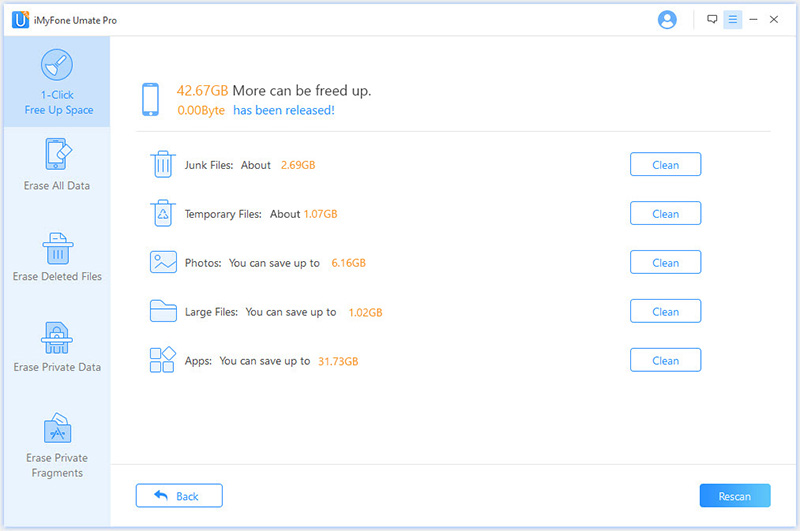 The above steps with Umate Pro will clear all caches from your device. Also, it is important to mention that Umate Pro can resolve almost all of your iOS issues such as slow iOS performance, not enough storage space, privacy leak, and so on.
Key Features of iMyFone Umate Pro
Manage Device: What about having your device on autopilot? That is what Umate can do. It manages your device capacity effectively.
Disable Background App: When an app is not in use, Umate Pro will disable it.
Update Operating System: Your device can be downgraded or upgraded automatically.
Erase Data: Permanently erase all data, without chance of recovery.