"A pop-up prompt that my iPhone storage is full, I got nothing but 11 pictures, 32 songs, and 8 Apps on my iPhone 12. When I try to solve the problem in Usage, it never loads where my storage is going. How can I fix this issue?" --- Mark
It is not a unique problem encountered by iPhone users, even if we don't install many apps or store big files. Some of us may check the folders and one by one, but still, we can't make clear what eats up your storage! What should we do? How can we fix "Not Enough Storage" on iPhone?
In this article, I will share six different methods that can help to get your iPhone storage back in an easy way. Some Methods even work for iOS 17! Let's move on!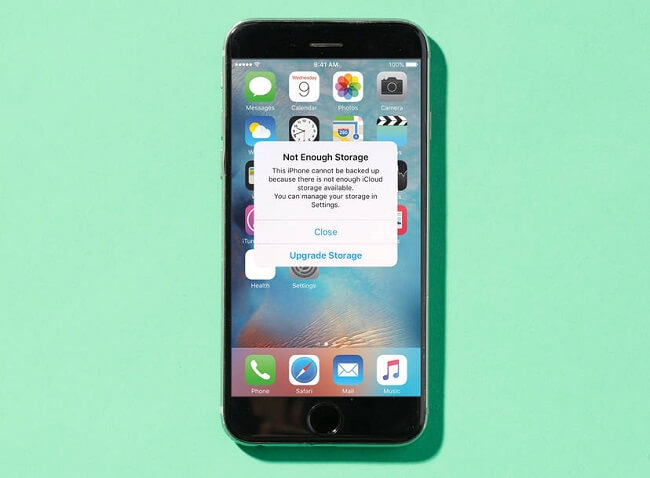 Method 1. Clear up All Hidden Junk Files
There are many hidden files on your iPhone like App caches, corrupted files, crash logs, etc. These useless junk files will occupy precious storage space, makes the iOS lag and to be sluggish.
Hence, if iPhone says there is not enough storage, but you check and found nothing, all these invisible iPhone junk files may be the reason! You need to clear these data to restore your iPhone and get your storage back.
You can clean app junk by uninstalling and reinstalling it on your phone.
Another free way is using iMyFone iPhone Cleaner, which offers its "Clear Junk Files" feature free and enables you totally remove the useless cached data for all Apps (safari included), in just one click!
All that you need to do is: download the software > install it on PC and run it > choose the "1-Click Free Up Space" tab > you'll see the option of "Junk Flies."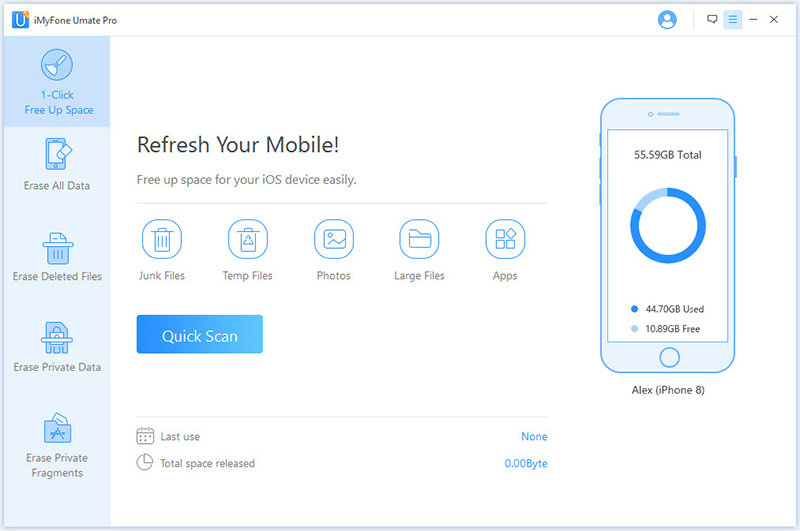 iMyFone Umate Claims to Make Space on iOS 17… And Does It
I was impressed with iMyfone Umate. Space-saving apps are a famously scammy category. It's great to see one that over delivered on its promises. It managed to save me over 17 GB of space.
-- By Harry Guinness from makeuseof.com
Method 2. Delete Photos/Large Files from iPhone, with a Backup on PC/Mac
Large movies, music, music video, photos, etc. could easily eat up your iPhone storage space. The quickest way to fix "iPhone not enough storage" issues is to Export media files to PC. iMyFone Umate Pro or iMyFone Umate Pro for Mac can help you to find out all videos/music/photos on iPhone. With it, you can preview and selectively delete them from your iPhone and back them up to your computer.
It offers you a FREE trial to experience its features. So you can try to use it with four simple step:
Step 1: Download and install Umate Pro on your PC/Mac, then connect iPhone to your computer.
Step 2: Choose the "1-Click Free Up Space" tab and click on "Quick Scan" to know storage space of your iPhone.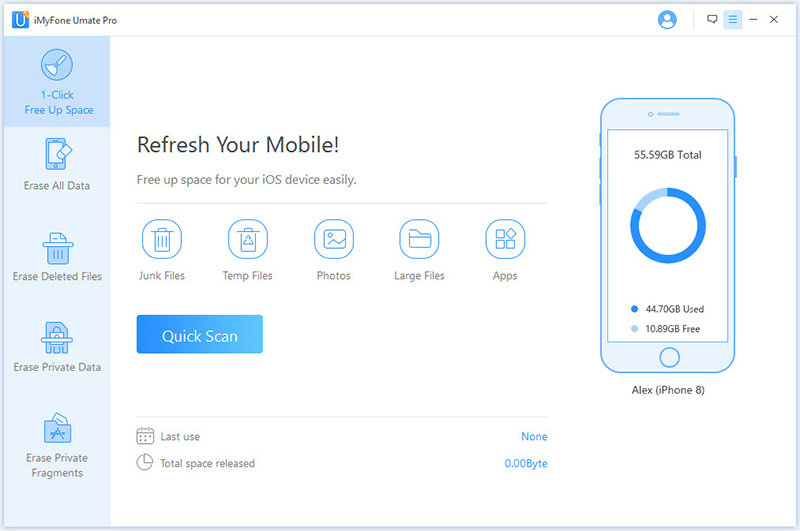 Step 3: Select the file type(photos or large files) that you want to export and click on "Clean" button.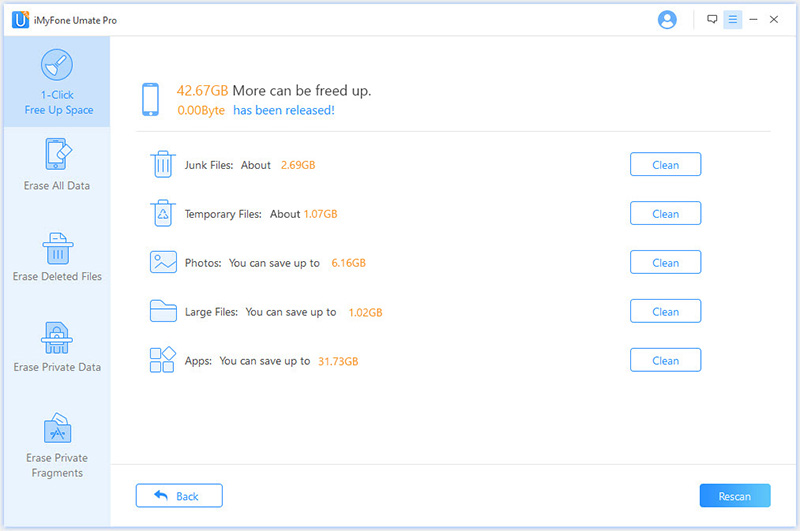 Step 4: Click on "Backup & Delete" button to deleted the selected files from iPhone and back up them on computer.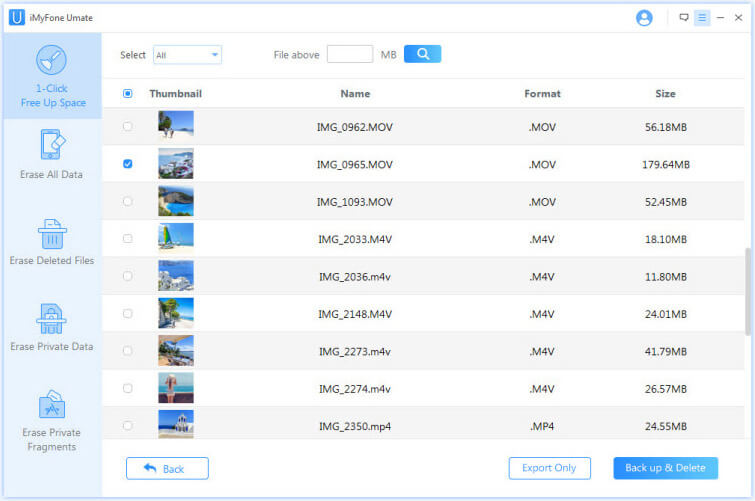 This is just it. iMyFone Umate cleans your device within minutes and ensure your device is restored to a better state.
Method 3. Delete Your Old iPhone Backups
iCloud storage only offers 5GB of backup storage space, but it will back up files automatically once you connect with Wi-Fi.
Hence, when your iCloud has no storage space left to contain your files, you will start getting the famous "Not Enough Storage on iPhone" message.
To avoid this and put an end to this alert, follow the underlying steps:
Launch your iPhone Settings App.
Click on General > Storage > iCloud Usage> Manage Storage.
If there are old iPhone 4 or iPhone 5 files that are still backed up in your iCloud account, click on them and tap on Delete Backup from the pop-up menu.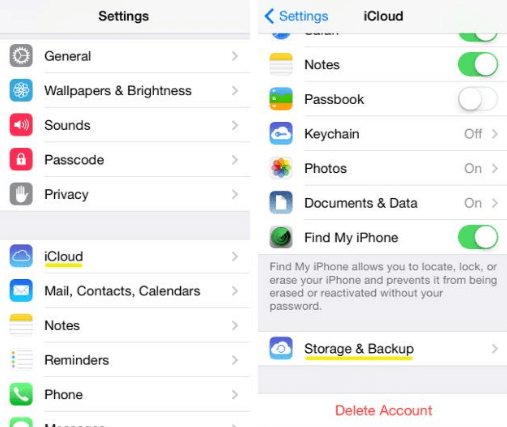 Method 4. Stop Photo Library Service
To avoid iCloud/iTunes fills your iPhone up from backups, you need to stop the iCloud Photo Library service.
Go to settings > Photos & Camera and unchecking iCloud Photo Library.
Tips
If you see a warning pop-up message, let it go, it will not erase your photos
If you use IOS 14, deleting photos will not make them deleted from your device, it still exists. It can explain why your iPhone keeps warning iPhone not enough storage when you have deleted photos to release space. You need to delete them manually for complete cleaning. The backup photos store in Photos > Albums > Recently Deleted for 30 days.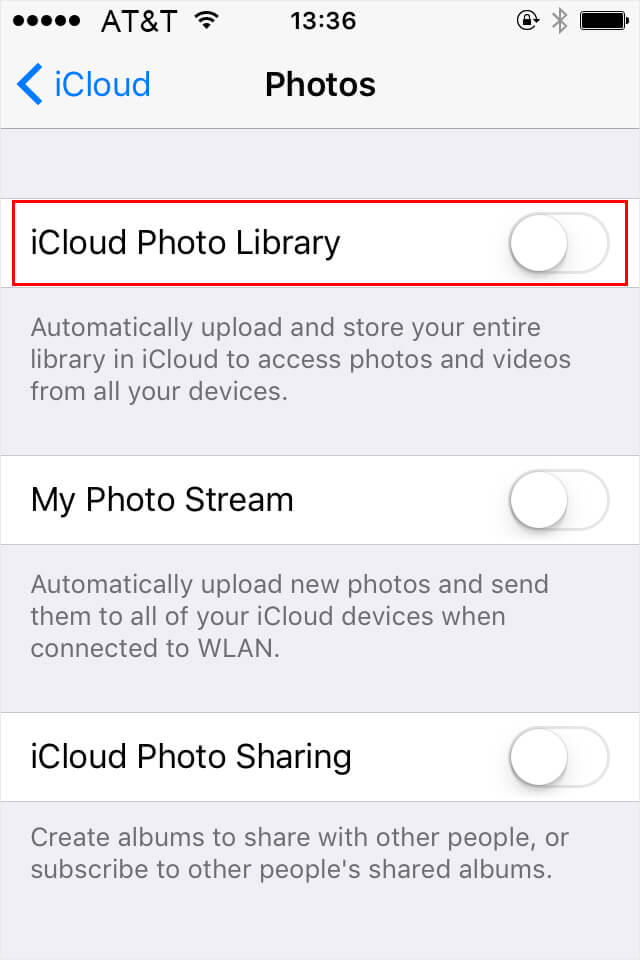 Method 5. Don't Keep Both Photos When Enabling HDR Mode
The High Dynamic Range (HDR) feature of the iPhone gives you the best quality. So, there is no reason to open the "Keep Normal Version" on your device to cover free space. Just turn it off.
Disable the "Keep Normal Photo" feature in "Settings > Photos & Camera" and just keep the HDR photos.
This will prevent Photos app not occupy much waste space in the future.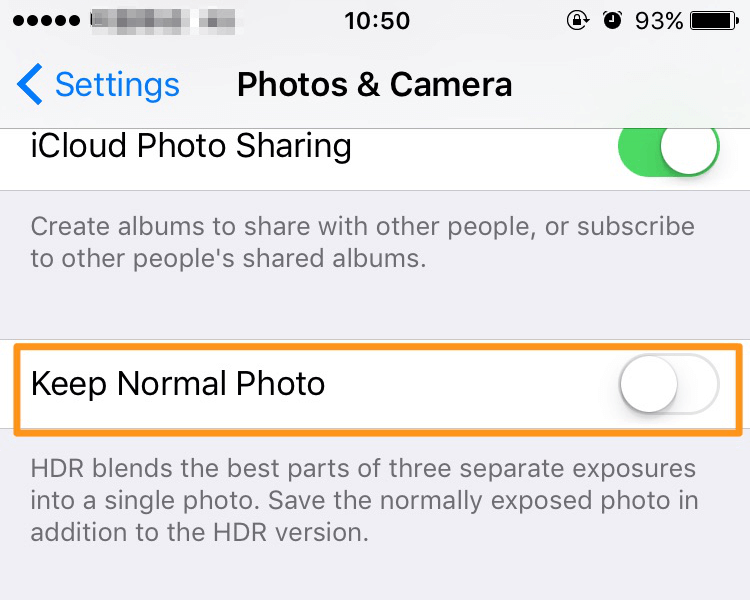 Method 6. Common Solutions According to iPhone Storage Usage on iOS 15/16/17
Confirm that iPhone says "No Storage" is run out of storage space. Tap on "Settings" , then go to "General > Storage & iCloud." You can see the available storage space.
If the remaining storage is less than 1 GB, it is evident that your storage is run out of, you can check the App that taking the highest amount of storage by clicking on "Manage Storage."
iMessages App: If messages taking a large chunk of your storage space, you can delete the conversations, related videos, and pictures in the iMessage App to free up your iPhone storage space.
Photos App: If photos taking a large share of your storage space, you can backup the higher resolution photos to iCloud and leave the lower resolution on your device by enabling the iCloud Photo Library (go to Settings > iCloud >Photos).
Other Apps: If other apps like YouTube, Twitter, Instagram, Snapchat are occupying your iPhone storage space, it's better to delete the iPhone Apps you no longer use.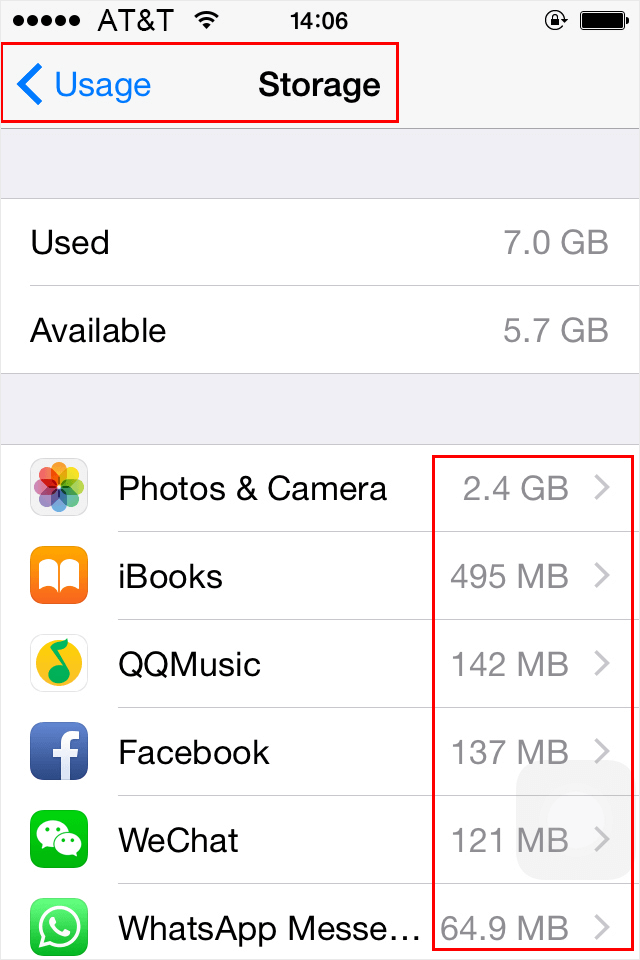 By the foregoing 6 Methods, I believe you have learned how to clear iPhone to get enough storage. We will recommended iMyfone Umate Pro to be the first choice! You think which one is the best? And if you know other useful methods, please leave a comment to share it!