Did you know that there's message cache taking up room on your iPhone? Let's take a close look at what this is and how you can clear message and iMessage cache to save your iPhone space, boost up iPhone and enhance your privacy.
What's the Message Cache on Your iPhone iOS 15?
Lots of apps on your iPhone use a cache. As the name suggests, this is basically a small store of data that an app keeps in order to load content faster. For example, if you use a browser, it will usually save copies of the sites that you recently visited and will keep them in the cache. This is why sites that you visited in the last few minutes or hours tend to load faster when you revisit them.
The same is true for other apps, such as Message. Your iPhone will keep a store of content that it thinks you will be loading again soon. The main advantage of this is that the data can load quickly and you won't waste as much time waiting. Sometimes you can also recover deleted data from the cache if you act quickly enough.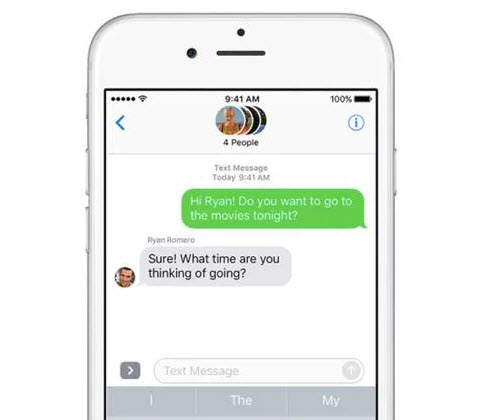 What Issues Will Be caused by Message Cache?
Cache may reveals some traces of private info in message or iMessage, which makes your personal info vulnerable.
Message cache is increasingly accumulated as message doesn't have the built-in function to clear cache. Those cache will eat up huge space some time.
Apart from eating up space, cache will slow down iPhone as some of the cache will be occupy the processor.
Some cache will include corrupted files or crash logs, which would cause iPhone malfunction, like frozen, crashing, auto-restart, etc.
How to Clear Message Cache on iPhone for Free
iPhone on iOS 15 doesn't have a built-in function to clear message or imessage cache, though. If you want to free up that space, you're kind of out of luck unless you use a third-party iPhone cleaner. A really good application for this is iMyFone Umate Pro Win. It will not only clear your message cache, but it will clear lots of useless data that you normally can't erase with the built-in tools on your iPhone.
Clear Message Cache for Free: When clearing junk files, all the caches, corrupted files, crash logs and 30+ more hidden files will be removed. Message cache is inclusive.
Permanently Delete Messages: Preview and select messages, iMessages, SMS attachments to erase so that they are 100% unrecoverable. (If you delete them manually on your iPhone, they are still recoverable by special software.)
Wipe Deleted Messages: Messages or iMessages that you previously deleted by hand will be found out and completely destroyed.

So how to clear message cache on iPhone iOS 15 for free:
Step 1: Download and install iMyFone Umate Pro. Plug your iPhone into your PC or Mac, then launch Umate Pro.
Step 2: Click Quick Scan from the home interface.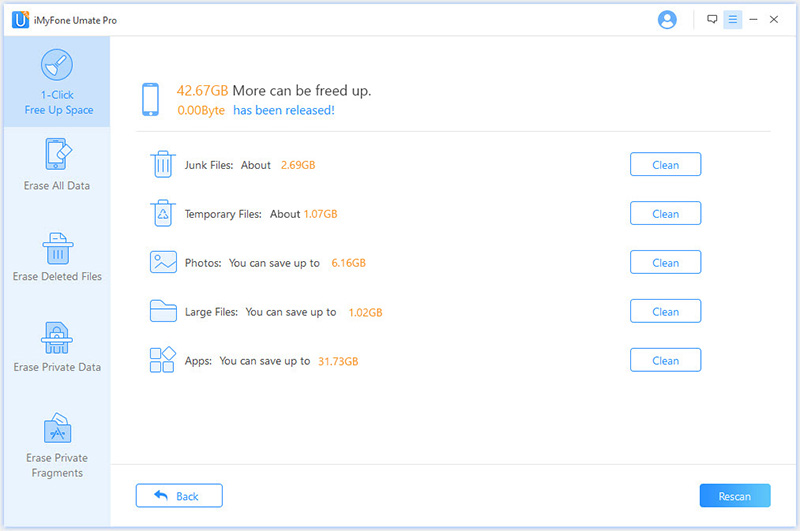 Step 3: Go to the line that says Junk Files and click Clean. This will delete your message cache, among other things.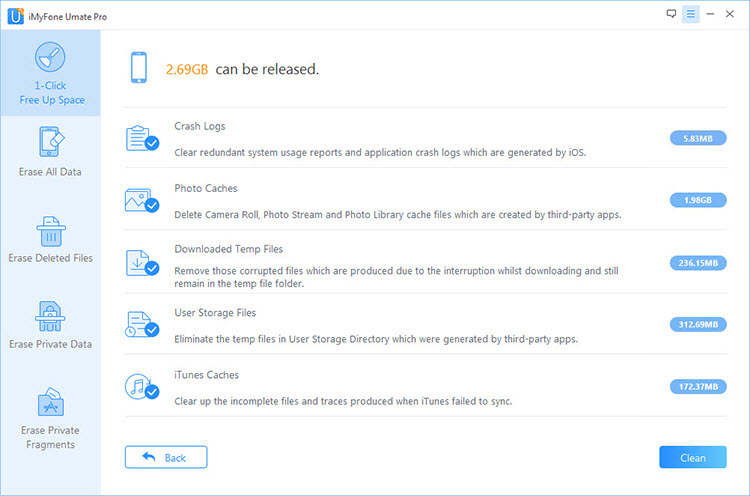 Clear Message Cache with iTunes and iBackupbot - Complicated
There is another way that you can delete your message cache, using iTunes and a third-party application called iBackupbot together.
Note: The main disadvantage here is that it is more time-consuming because it is a two-step process. This also makes it more complicated. It pretty much involves backing up your device, removing your cache from the backup, and then restoring it without the cache.
Step 1: Launch iTunes on computer.
Step 2: Plug your iPhone into your computer.
Step 3: Click on your device tab on iTunes, and then on the Summary page click Backup Now. Wait until it is done backing up.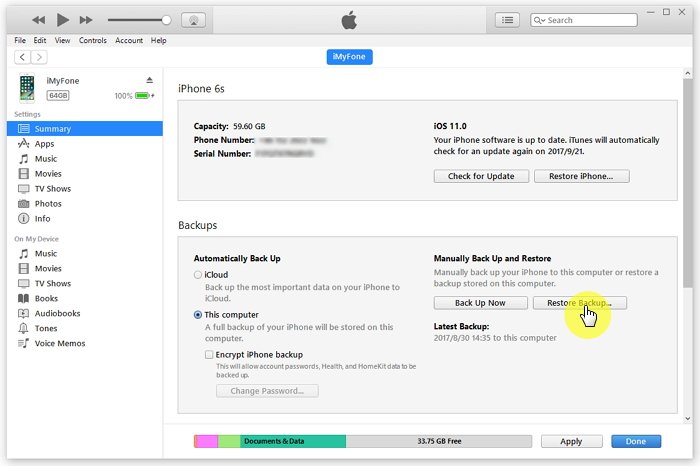 Step 4: Download and install iBackupbot on computer, then open it.
Step 5: It should automatically detect the backup that you made.
Step 6: Select your backup, then go to System Files, then MediaDomain, then Library, then SMS, and finally Attachments. In this folder is all the data that makes up your message cache. Select them all and delete.them.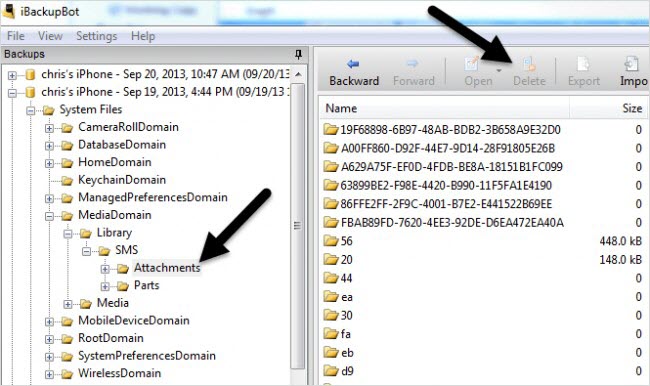 Step 7: Go back to iTunes.
Step 8: Click Restore Backup.
Step 9: Choose the correct backup, then click Restore.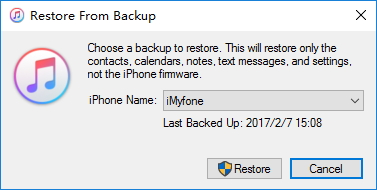 Step 10: Wait until your iPhone is done restoring.
Verdict
While there are a few different ways to remove your message cache, the fastest and easier way is to use iMyFone cache cleaner. With Umate Pro, you can directly delete the contents of the cache quickly and securely, and you don't need to go through a long process of backing up and restoring your iPhone. Best of all, you can also use Umate Pro to securely erase all kinds of data on your iPhone iOS 15 so that it is impossible to recover.