With a pack of cool new features, iOS 15 is coming soon! Officially claimed that it can solve battery and performance problems. And it enticed a wide move that led to many upgrading to this iOS 15. However, it's not all good news. As reports indicated, iPad and iPhone batteries draining faster after the iOS 15 update.
iOS 15 New Feature: Battery Health & Performance
As Apple promised, the iOS 15 adds new features that will show you battery health. You can manage your performance according to the battery status of your iPhone and iPad.
The Battery Health screen includes informations about maximum battery capacity and peak performance capability.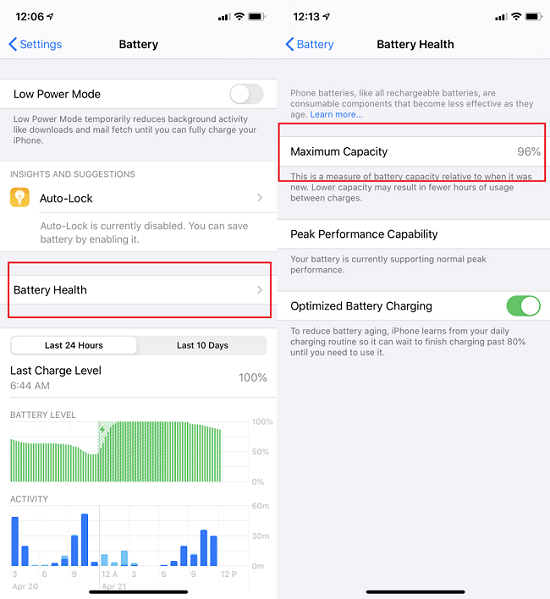 Note
The battery health is available for iPhone 6 and later. You can find it in "
Settings > Battery > Battery Health (Beta)
".
Maximum Capability
Maximum capability measures the battery capacity relative to when it was new. It will start at 100% and will have lower capacity as battery chenically ages.
A normal battery is designed to remain up to 80% of the original capability. You will get the notification if your battery should be replaced.
Peak Performance Capability
Peak performance capability refers to your iPhone's battery's ability to supply adequate charge even in the face of highly demanding tasks. The iOS 15 will show you 5 info under "Peak Performance Capability".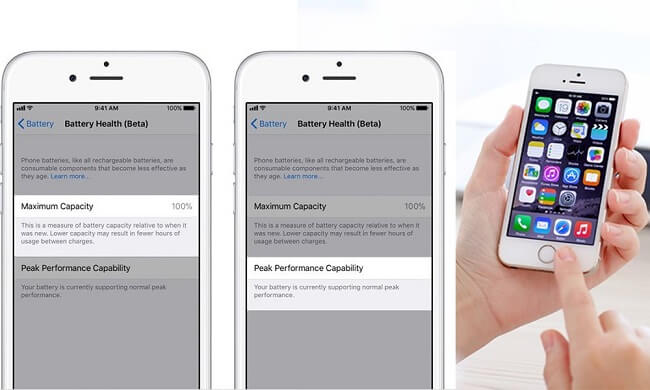 Solutions to iPhone Battery Drain Even After iOS 15 Update
If you're experiencing a faster battery drain in your iPhone or iPad even after updating to iOS 15, there is something you can do to extend your battery life potentially. Let's see what can we do!
1

Clear Junk/Corrupted Files
Generally speaking, the main cause of excessive battery consumption of mobile phones is too many junk files which lead to slow operation, so you should try clean junk files and corrupted files to free up space on your phone. It will help to stop useless data from draining the battery from the background.
Here we recommend iMyFone Umate Pro to clear your phone efficiently. It is an all-in-one iPhone cleaner and a one-stop solution to iOS issues designed by iMyfone. And it fully compatible with iOS 14 and receive lots of positive reviews from macworld.co.uk, Makeuseof.com , Cultofmac.com etc.
World's No.1 Free iPhone Cleaner
Clean up junk files selectively and safely.
Remove hidden & useless data to free up your phone.
iMyFone Umate Pro Using Steps
Step 1. Download Umate Pro on your PC and launch it.
Step 2. Connect your iPad or iPhone to your PC using a USB cable and wait till Umate Pro App detects it.
Step 3. Choose "1-Click Free Up Space" mode and then click on "Quick Scan" for a full space saving analysis.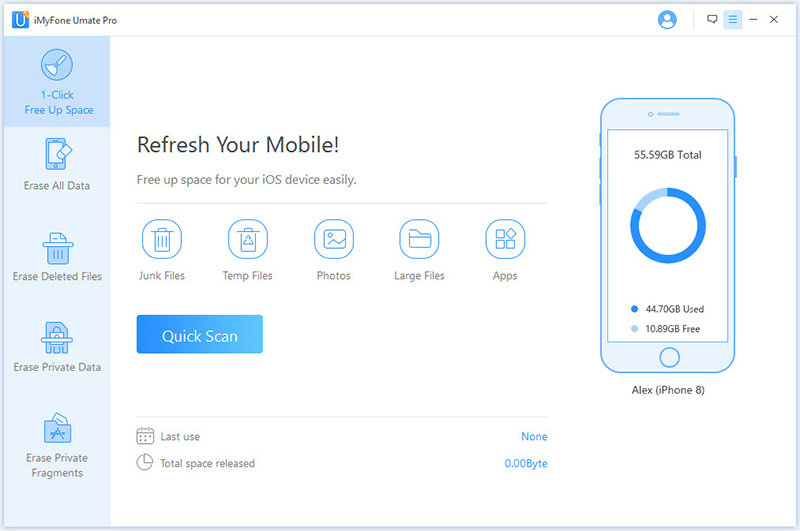 Step 4. After the scanning process finishes, click on the "Clean" button to clean up space by erasing junk and temporary files, compress photos, unused apps, etc.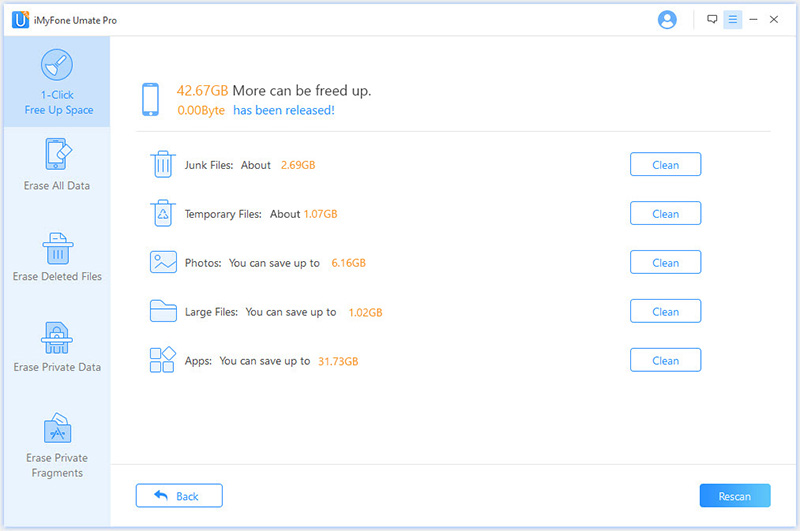 Step 5. Once done your device performance and speed increases solving the increased power draining problem after iOS 15 upgrade.
---
2

Turn Down Brightness of the Screen
Maximum screen brightness requires a lot of energy, and this will leads to draining battery life at a faster rate even after an upgrade to iOS 15.
To turn down screen brightness, go to Settings > Display & Brightness > Brightness > adjust the slider to a lower position.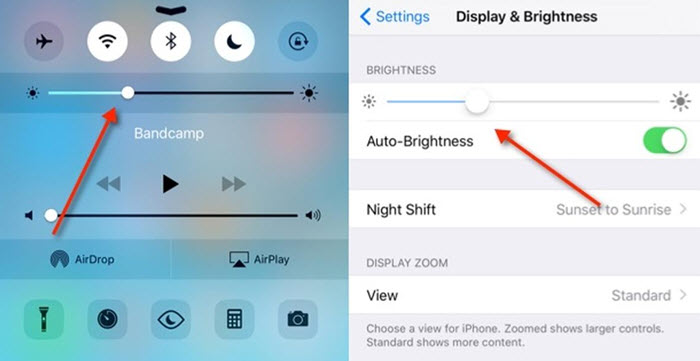 ---
3

Disable Location Services and Raise to Wake Mode
Some services, like GPS or Raise to Wake Mode, significantly reduce the battery life even when your device is not using. Unnecessary apps use GPS Services also. In addition, Rise to Wake Mode will keep waking the screen when the phone detects slight movement.
To limit apps using the Location services: Go to Settings > Privacy > Location Services.
To turn off Rise to Wake Mode: Go to Settings > Display & Brightness > Raise to Wake > toggle OFF.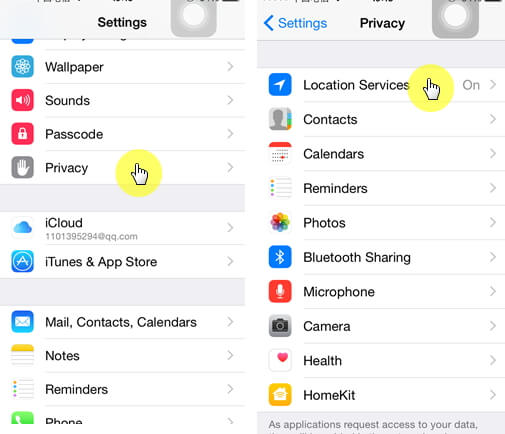 ---
4

Turn on the Low Power Mode
The low power mode helps save energy and prolong the battery life by turning off unnecessary features and disables background activity.
This mode can assist in resolving the faster drying of the battery after the iOS 15 upgrade.
To activate this mode, go to Settings > Battery > Low Power Mode > Toggle to ON.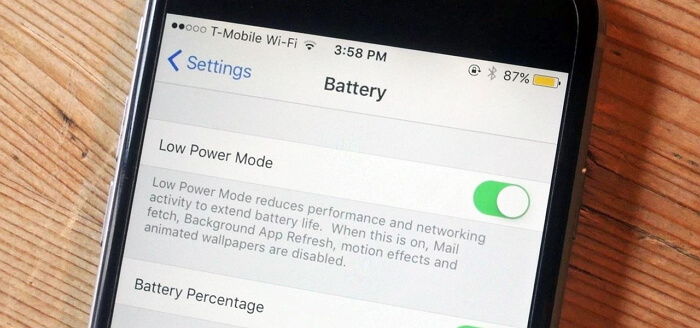 ---
5

Wait for a Few Days to See If the Situation Improves
After an upgrade to a new iOS, the device, and the upgraded iOS has the task of re-categorizing and re-indexing files for a smoother and optimized running that occurs in the background or when your device is idle. These background processes cause your battery to dry up faster than usual. The solution to this is to give your device a few days for things to get back to normal after the re-categorizing and re-indexing of files and data is done.
---
6

Disable Background App Refresh Mode
When this mode is on, the inactive apps will update in the background leading to a negative impact on the battery life. Disabling Background App Refresh helps reduce the iPhone battery's dries too fast after upgrading to iOS 15.
To deactivate this mode, go to Settings > General > Background App Refresh > toggle OFF.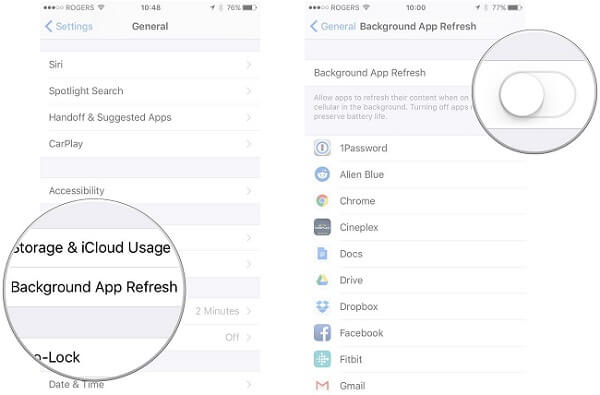 ---
7

Turn on iPhone Auto-Brightness
Automatically adjust your screen lighting can help you save battery drain. Too bright screen brightness will speed up battery consumption.
To turn on Auto-Brightness on iPhone:
Open the "Settings",and Tap on "Accessibility".

Select "Display" > "Text Size" then toggle on "Auto-Brightness".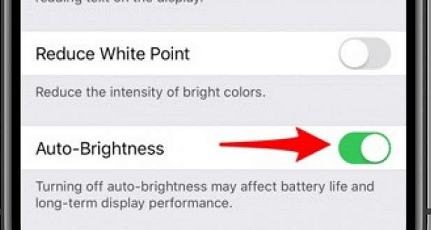 ---
8

Update All Apps with Available Updates
When Apple releases a new iOS update, Some apps will also have new versions released, and we should update them in time. The old version may not be able to keep up with the performance of the new iOS 15 system, resulting in excessive power consumption.
To update your apps:
Open the App Store app and tap your account icon at the upper right of the screen.

Tap "Update All" > "Done" to finish this process.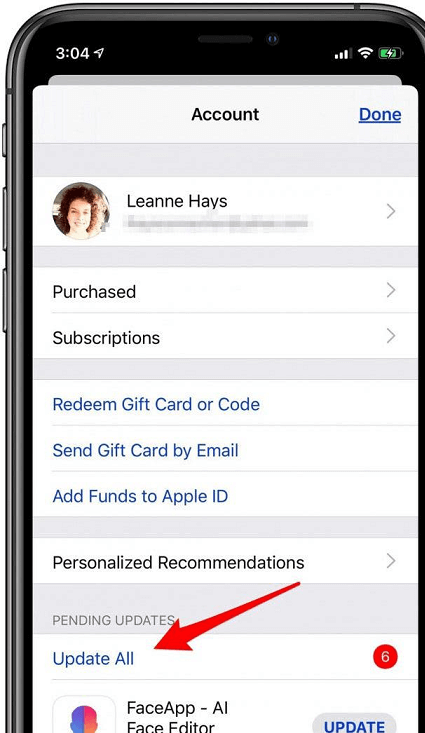 ---
9

Turn On Reduce Motion
You are consuming a lot of iPhone batteries if you enjoy the animation effect in the Messages App, like fireworks or confetti. We should turn off these functions to save more battery.
To turn on Reduce Motion:
Open "Settings" > "Accessibility" > "Motion".

Toggle on "Reduce Motion" then select "Prefer Cross-Fade Transitions" to finish the process.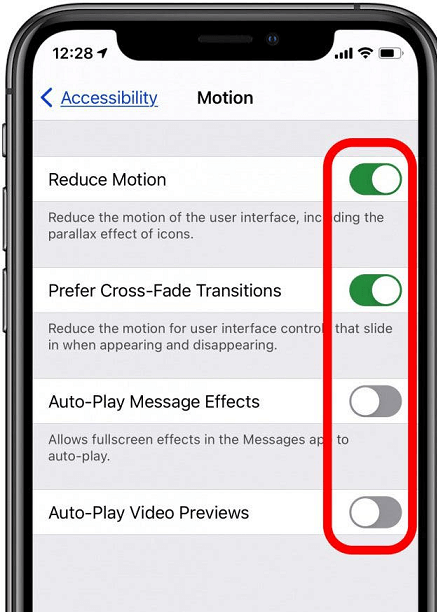 Note
You can also turn off
Auto-Play Message Effects
and
Auto-Play Video Preview
to save more battery life for your iPhone.
FAQs Related to iPhone Battery

1

What kills the iPhone battery the most?
It is generally believed that too many junk files will reduce the operating speed of the mobile phone, thereby speeding up the power consumption. On the other hand, the screen brightness is one of the biggest effects that kill the iPhone Battery.
---
2

What can I do to maximize battery life on my iPhone?
You should take some action to save the battery. For example, turn on location service if you don't need it, clear junk files on your phone regularly, uninstall unused App, etc.
---
3

Is it better to let my iPhone completely die before charging It?
No. When your phone has 20% battery left, you need to charge it in time. When the battery is low, its function will gradually weaken over time. If it does so for a long time, it will cause damage to the battery itself.
Warming Up
If your iPhone's battery is draining fast, try these methods above and you can find the best way to suit your phone's condition. The most significant thing you need to do first is clear your phone, too many junk files are the most significant reason to cause the battery to run fast. Please leave your comment if you still meet the problem.