iPhone have the best quality cameras, the latest iPhone – iPhone 7+ shoots pictures at 12MPx and videos at 4K resolutions. This means each photo size on iPhone 7 will be between 3MB to 5MB depending on colors. However, the built-in camera app does not offer any capabilities for you to reduce the size of these images.
If you own a 32GB or even 16GB iPhone, iPhone storage would be your most precious aspect and you would try hard even to save 1MB. You may not want to delete all the photos in iPhone as well. That's why we need to compress iPhone photos.
4 Ways to Compress iPhone Photos
1. Compress iPhone Photos by Taking Screenshots of Photos
Okay, hands up, this seems crude, but it works, and that all that matters. The only downside to this is that it takes time to take a screenshot of all your photos. A great tip is to start early before your pictures are much.
Go to Photos app on your iPhone.
Scroll to the image you want to compress.
Tap the Home button and Sleep/Wake button at the same time.
The screen will flash to alert you that a screenshot has been taken.
You can edit the screenshots through Photos app, and delete the original photos from iPhone. The screenshot will take much less space than the original images.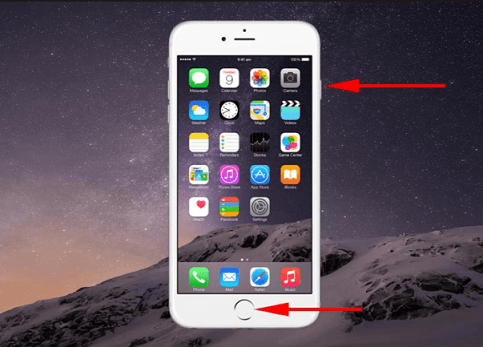 2. Compress Photos iPhone through Emails
When you're about to send photos via emails, iOS prompts you to choose a size for the image or to keep the actual size. You can choose the from Small, Medium, Large and Actual Size options. You can choose the medium one to ensure the picture quality is not affected too much. This is a rather easy way to compress iPhone photos.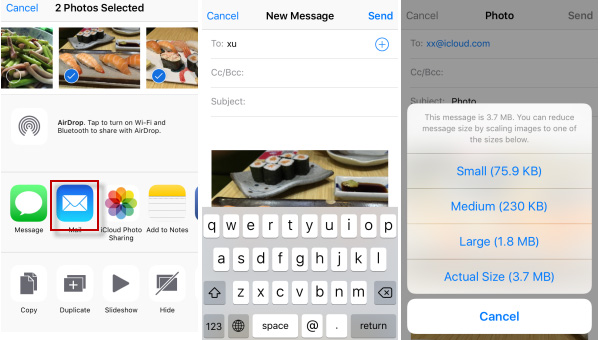 You can send the compressed photos to your email. Download them to your Photos app and delete the original photos from iPhone.
3. Compress iMages iPhone with Help of iCloud
Maybe Apple's built-in solution is probably the simplest one. It can store all your photos from iPhone to iCloud online and keep the optimized images on iPhone. Once you select a photo to open it, it will be downloaded from iCloud. The app manages what's stored locally and what's on the cloud on its own, but the premise? Is that? You are on a fast enough connection.
To turn this on, go to iPhone/iPad Settings > Photos & Camera. Now turn on "iCloud Photo Library" and select "Optimize iPhone Storage."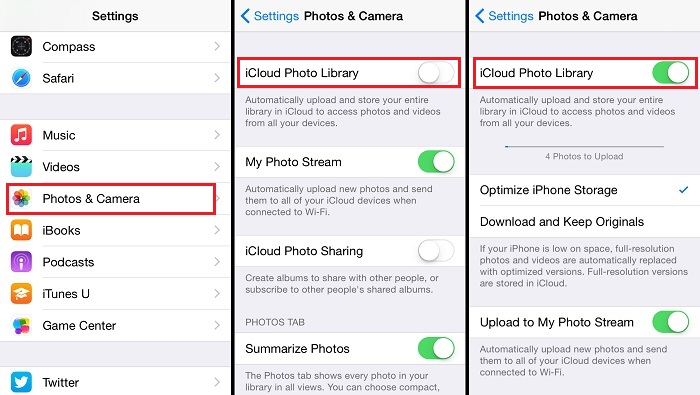 Limits:
However, this solution may be inconvenient if you have poor Internet connectivity or limited data plans.
Apple's iCloud offers just 5GB space for free, if you want to get more space, you have to pay for it.
You cannot delete photos from iPhone as deleted photos will be synced again from iCloud.
4. Compress iPhone Photos with iPhone Photo Compressor - Most Efficient
There are a variety of third-party iPhone photo compressors, however, not all apps can compress photos to save 75% space without losing any invisible quality. iMyFone iPhone Cleaner or iMyFone iPhone Cleaner for Mac does exactly this and much more! Apart from easily compressing iPhone photos, it gives you all-in-one solution to manage iPhone photos and reclaim huge iPhone space.

How to Compress Photos on iPhone without Losing Any Quality
Step 1. Run iMyFone iPhone Cleaner on your computer and connect your iPhone to it.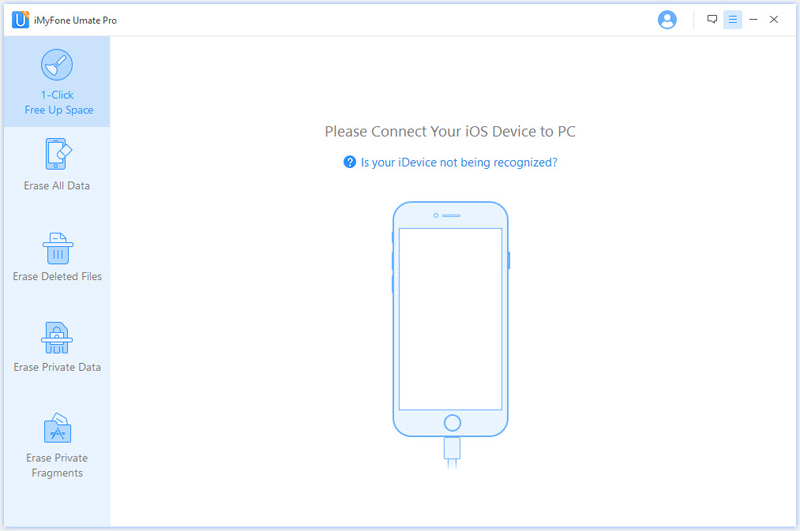 Step 2. Go to "Photos" option, choose "Backup & Compress" to compress iPhone photos and all your original photos will be backed up and exported to your PC firstly.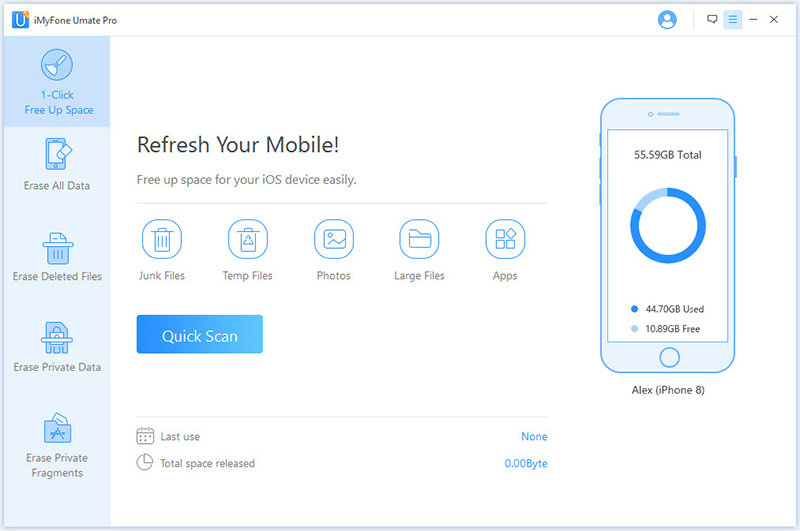 Step 3. Then, the program will start to compress photos and recover 75% of your iPhone photos' storage.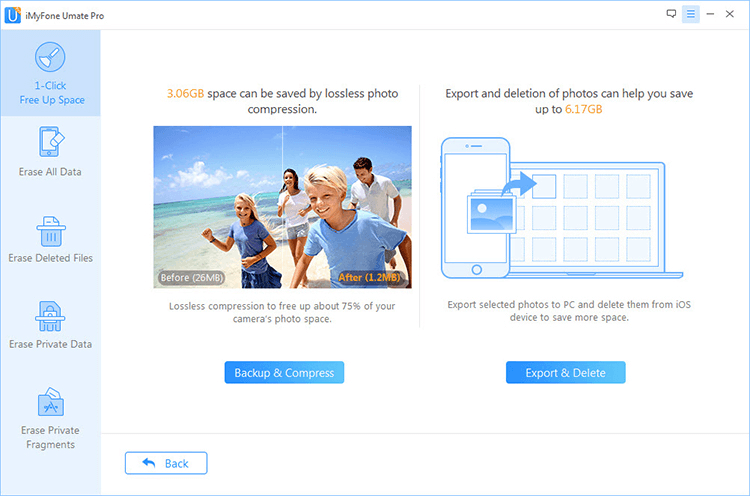 It takes a very little time for iMyFone iPhone Cleaner to compress the photos stored in your iPhone. You don't need to go through any complicated processes or spend a lot of time on this. The photo compression capabilities of this app are impressive and you will be able to save a significant amount of space.
What iMyFone iPhone Cleaner can do for Your Photo?
Clear Photo Cache: Don't let too much invisible cache stored on your iPhone to occupy much space and influence its performance. 30+ types of junk files can be cleared once, and photo cache is inclusive - Free trial
Export Photos: Mass photos can be backed up to computer before compressing or deleting. Or you can only export photos.
Mass Delete Photos: There is "Seletct All" option provided to delete all photos once. You don't need to choose one by one.
Permanently Delete Photos: Photos simply deleted are recoverable. You can apply iMyFone erasure to permanently destroy photos, 100% unrecoverable.
Destroy Deleted Photos: Simply deleted photos can be found and permanently destroyed. No trace of recovery will be left.
Permanently Erase Fragments: Incomplete traces will be created when using apps. iMyFone gives you chance to permanently clear those traces left behind.
In fact, iMyFone iPhone Cleaner is not only an iPhone photo manager, it provides so many powerful functions:
Clear up Temporary Files: Clear up invisible temporary files, like downloaded temp files, user storage files and corrupted files.
Mass Delete Videos/Apps: This will get back huge storage for your in just several clicks.
Permanently Erase WhatsApp: Erase both current and deleted WhatsApp messages and attachments (photos, videos etc.). The erase data cannot be recovered by any recovery tool.
Erase Incomplete Fragments: Incomplete traces will be created when using apps. iMyFone gives you chance to permanently clear them from iPhone.
Note
However, if you need to manage your music/video storage on iPhone, you can consider iPhone Media Manager to make it, which can delete unwanted for free, transfer files freely between iPhone and computer/iTunes.