Files shared through WhatsApp are usually saved in the iPhone storage space and WhatsApp as caches. These files can accumulate within months of purchasing your iPhone to end up occupying your iPhone's storage space. This is true for people who always share and receive voice note, documents, videos, photos and audio files through WhatsApp on iPhone. Nevertheless, in order to recover your iPhone storage space back, you will need to clear WhatsApp caches on iPhone.
2 Free Ways to Clear WhatsApp Cache on iPhone
1. Manually Clear WhatsApp Caches iPhone
Assuming that your iPhone is set to automatically backup your WhatsApp chats, documents, videos, audios, voice notes, and photos to iCloud, and you need a fast and easy way to clear up WhatsApp caches in your iPhone in order to regain your storage space back.
Then, the fastest way of achieving this is by uninstalling your WhatsApp, this process will delete your WhatsApp account and the related cached contents.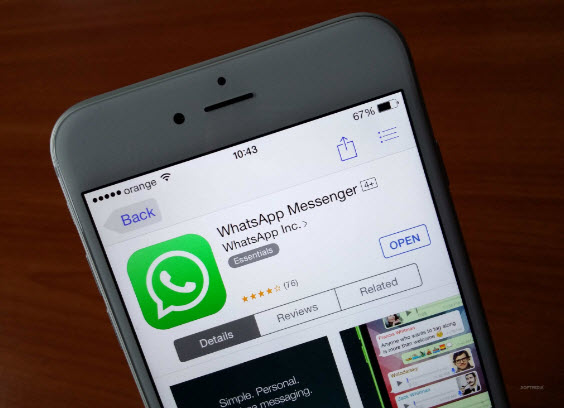 2. Clear WhatsApp Cache & All App Cache from iPhone
iPhone don't allow you to clear WhatsApp or other 3rd-party apps cache except reinstalling. However, if you don't want any important data lost, you can use iMyFone iPhone Cache Cleaner Win or Mac. With it, clearing junk files and cached WhatsApp content from your iPhone's storage space is very easy and efficient.
Key Features:
1-click to clear all junk files for free, including WhatsApp caches, crash logs, corrupted files, storage files, and 25+ more.
Mass remove temporarily downloaded files from iPhone to release huge space.
Permanently erase incomplete fragments or traces left by WhatsApp, Snapchat, Facebook, Twitter, and 10+ apps, to protect your private info from being leaked.
iMyFone wins great number of loyal users and receives lots of positive reviews, such as MacWorld, Makeuseof, Cultofmac, etc.

Steps to Clear WhatsApp Cache from iPhone for Free
Step 1: Connect your iPhone to your PC using USB cable, and launch the iMyFone iPhone Cache Clear on your desktop.
Step 2: Scan your iPhone for full space saving analysis.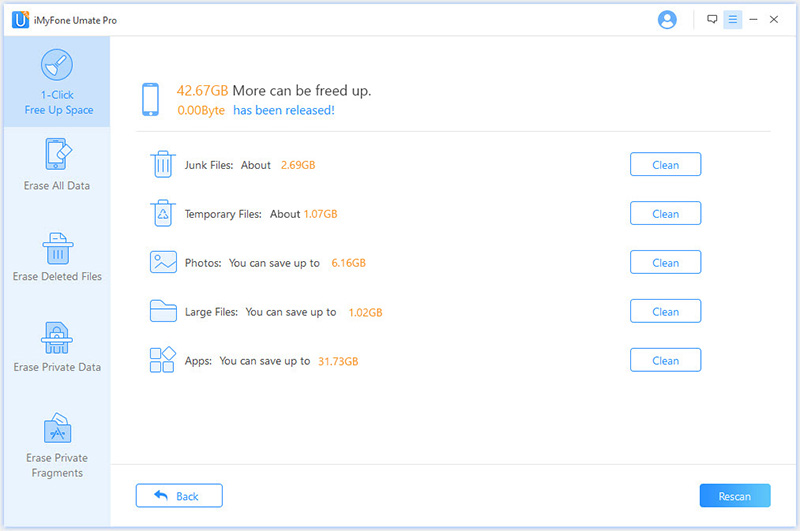 Step 3: Go to the Junk Files option and click on "Clean" to clear WhatsApp caches on iPhone.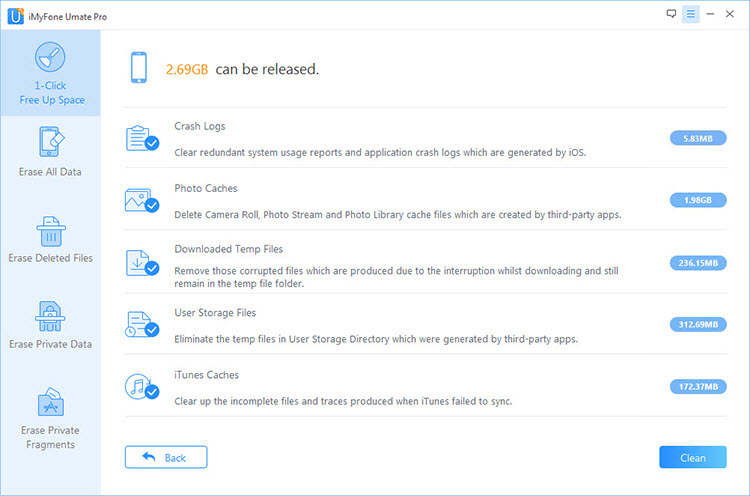 At the completing of these steps, not only WhatsApp caches but also all other app caches will be cleaned up. This process is called the 1- Click to Free Up Space.
Permanently Delete WhatsApp Chats from iPhone
iMyFone Umate Pro not only works as a cleaner, but also a data-erasing tool which can completely delete data to be 100% unrecoverable. Choose Erase mode on iMyFone to delete WhatsApp data, your private info will be protected from being leaked.
"Unlike manual deletion which just simply clear data from iPhone but not the device hard, iMyFone erasing can completely overwrites the data and makes it permanently gone from iPhone and device drive."
Preview and select iPhone private data to permanently delete, including WhatsApp messages & attachments, contact, call log, messages, photos & videos, etc.
Find and completely erase deleted files which are still recoverable. Deleted WhatsApp chats is included.
Wipe incomlete traces left by third-party apps: WhatsApp, LINE, Snapchat, Facebook, etc.
In order to protect your interest and that of your business partner, you will need to delete your WhatsApp messages securely and erase formerly deleted files in order to make them unrecoverable.
Steps to Permanently Delete WhatsApp Chats on iPhone
Step 1: Connect your iPhone to your PC and launch iMyFone Umate Pro on your desktop.
Step 2: Choose "Erase Private Data" or "Erase Deleted Files" from the left-side menu and click on "Scan."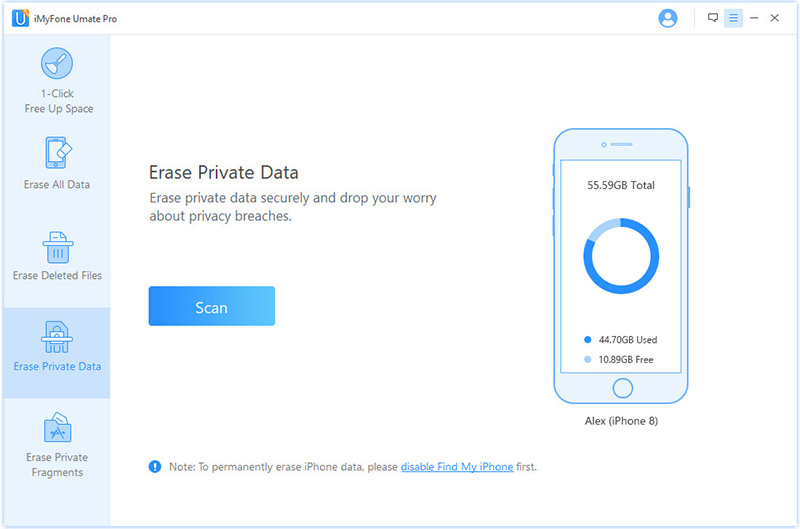 Step 3: At the end of the scanning, a list of your formerly deleted files will be shown, you can preview and select the ones you will like to erase or select all at once. Then click on "Erase Now."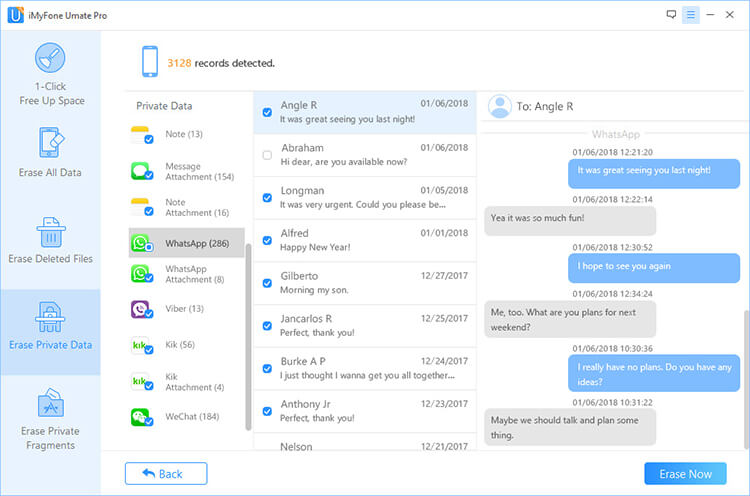 Step 4: You will need to confirm your action by typing in "delete" into the box and select your security level.
Step 5: Click "Erase Now" button again to complete the process.