Resetting is an essential feature in all iOS devices that erases all content and settings of the device and solves various issues such as freezing, crashing, device slowdown, and more. If you are getting a new iPhone and want to reset your old iPhone for new user, then you will be glad to know that there are a number of ways to do this.
Top 2 Ways to Reset iPhone for New User
Following are the most popular two methods to reset an iPhone for a new user:
Reset iPhone with an iOS Data Eraser
One of the advanced methods to reset iPhone for new user is via a professional iOS data removal tool called iMyFone Umate Pro. You won't have to worry about any privacy leak as the data erased by resetting via Umate Pro cannot be recovered via any data recovery software. And the whole resetting process is quite fast and easy to do.
Features of iMyFone Umate Pro
Delete your iPhone data permanently. So you can have the peace of mind that no one will be able to recover your private data after you sell your device.
Relatively safer option than ordinary factory reset because all kinds of data will be deleted with a single click.
Permanently erase traces/fragments of your already deleted files. (Learn More >)
Scans third-party apps data and erases it completely to avoid privacy leak.
Preview data so that you can erase them selectively.
It's recommended by lots of noted media arround the world: MacWorld, iPhoneinCanada, APPKED, etc.

Steps to Reset iPhone Via Umate Pro
Step 1. Connect your iPhone to your computer and launch iMyFone Umate Pro.
Step 2. Select Erase All Data mode from its main interface, and click on Erase button.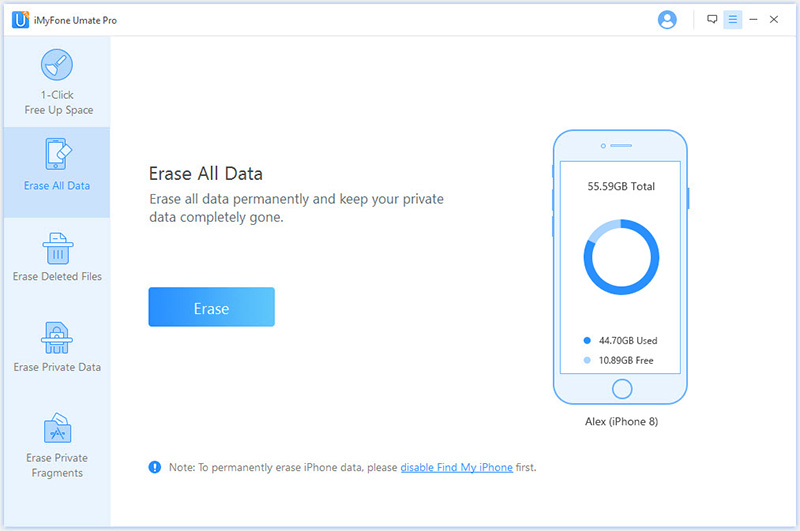 Step 3. Select a deletion Security Level (from Low, Medium, and High) on the next page. Here recommend the High Level, the applied security standard is according to the U.S. DoD 5220.22-M.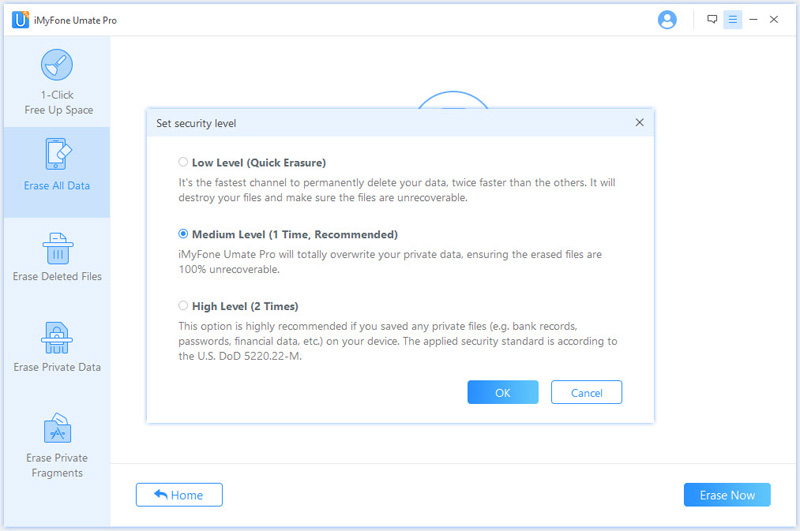 Step 4. After that, type 'delete' in the textbox shown on the same screen, and click on the Erase Now button. The reset process will begin.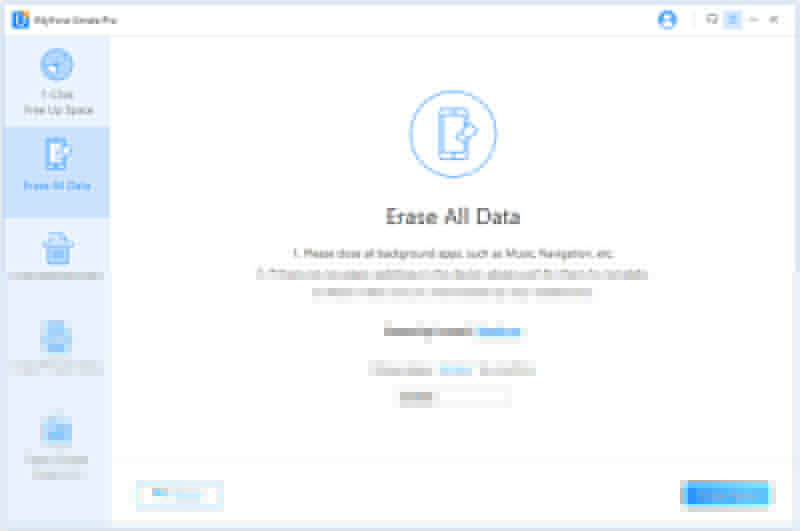 Erase All Content and Settings on iPhone
One of the primary methods a lot of iPhone users use to reset their device is the Erase All Content and Settings feature of the Settings app. You don't need to connect your iPhone to computer for resetting the device via this method. The entire process takes only a few minutes.
Follow these instructions to reset your iPhone via the Settings app:
Launch Settings app on your iPhone.
Navigate to General > Reset and then tap on Erase All Content and Settings option.
To continue, you will need to input your passcode. After providing the passcode, tap the Erase iPhone option.
Now the device will ask you to input your Apple ID password in order to confirm your action. Once you input your Apple ID password, the reset process will begin.

---
Difference Between the Above Two Methods
The primary difference between the above-mentioned reset methods is the way the data is erased.
Resetting iPhone from the Settings app (the second method) does not erase data permanently, there are still some fragments left on your iPhone which can be recovered easily by recovery software. Such fragments may be your bank info, password, contacts, photos, ettc.
Resetting with iMyFone Umate Pro (the first method) on the other hand, completely erases all the data from iPhone. There is no data recovery software will be able to access the erased data and recover it. So, if protecting your privacy is your top priority, iMyFone Umate Pro is a better option.
Conclusion
In conclusion, both reset methods erase all data and settings of iPhone and restore them to their factory defaults. However, using iMyFone Umate Pro has many significant advantages. The key advantage is that the data erased is permanent and cannot be recovered. Another advantage is the fast and quick reset process as compared to other methods. All in all, iMyFone Umate Pro is the best way to reset an iPhone for a new user.