Having to lose all your stored data from your iOS device for some reason could be devastating. It is something that many people get worried about and they have no idea what to do next. This is when software like Syncios Data recovery comes in handy. If you are looking for software to help you recover all your data safely and swiftly, Syncios Data recovery will work as a life savior. Get to know all about how to use Syncios data recovery in this article.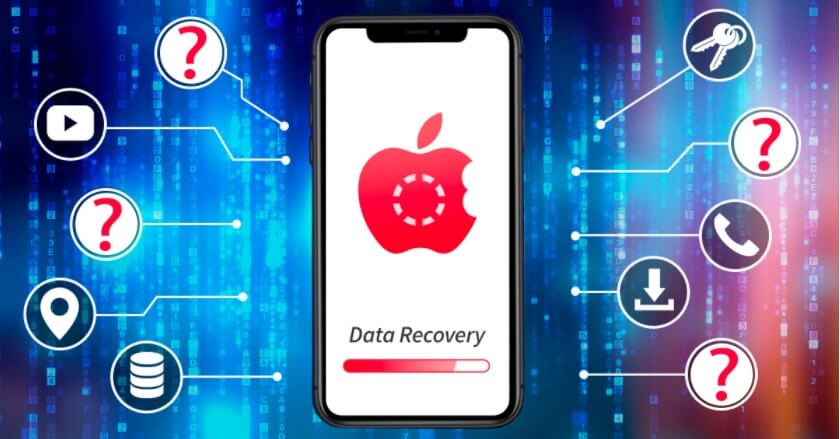 Part 1. Syncios Data Recovery-Detailed Review
Syncios Data Recovery is a reliable software, so it is most people's first choice when they look forward to recovering their lost iOS data. In this post, we've covered a detailed guide about Syncios data recovery software, and how it can help you recover your data.
1.1 Pros and Cons of Syncios Data Recovery
Pros of Synocios data recovery
Using Syncios iOS data recovery comes with a lot of pros, including:
Helps in scanning the iPhone/iPad directly and previews all the previously lost data. You can select the amount of data you want to recover.
Browsing the iCloud backup files on Mac is possible. Once you recover the data from the iCloud backup, you can have a proper look at it on your MAC.
Cons of Synocios data recovery
Most of the highly advanced features of Synocios are paid. Hence, you will have to pay in order to enjoy the software's benefits to the maximum.
1.2 How to Use Syncios Data Recovery
Using the Syncios Data Recovery software is quite easy. You can recover the data directly from an iPhone or iPad, simply. There are some simple steps that you need to follow and all your data will be back to you. These steps include:
Step 1. Launch the Software and Connect the Device
Once you see the home interface, choose the recovery mode you prefer. If you want to recover data from your iPhone, you can select the Recover from iOS device option. Click Start.
Step 2. Select the location
Select all those lost items that you want to scan and get back. If you want to scan your entire phone and recover all the data, choose 'select all'. Scanning will start as soon as you click the 'next' option.
Make sure that the devices stay connected. If not, you will have to perform all these actions once again.
Step 3. Preview and Recover the Files
Now, preview the data from each tab simply by clicking on it. Select and click on the Recover button below to recover them.
Part 2. Better Alternative to Syncios Data Recovery- D-Back iOS Data Recovery
If you are not comfortable using the Syncios data recovery software, the other option you have got is the iMyFone D-Back for iOS. The best part about it is that no matter which phone you have, this software will ensure proper backup in a very small period of time.
For instance, if you possess an android phone and want to retrieve your important data that is lost, opt for the iMyFone D-Back for Android. On the other hand, for an iOS device, go for the iMyFone D-Back for iOS and you will be able to get all your data back!
If you want to recover your iPhone data, follow the below steps:
Step 1. Download the Software
Download the software, install and launch it on your PC.
Step 2. Select the Mode of Recovery
Once the software is open, click on the "Recover from iOS device" and connect your device with the PC. Follow the on-screen instruction to proceed to the Scanning process.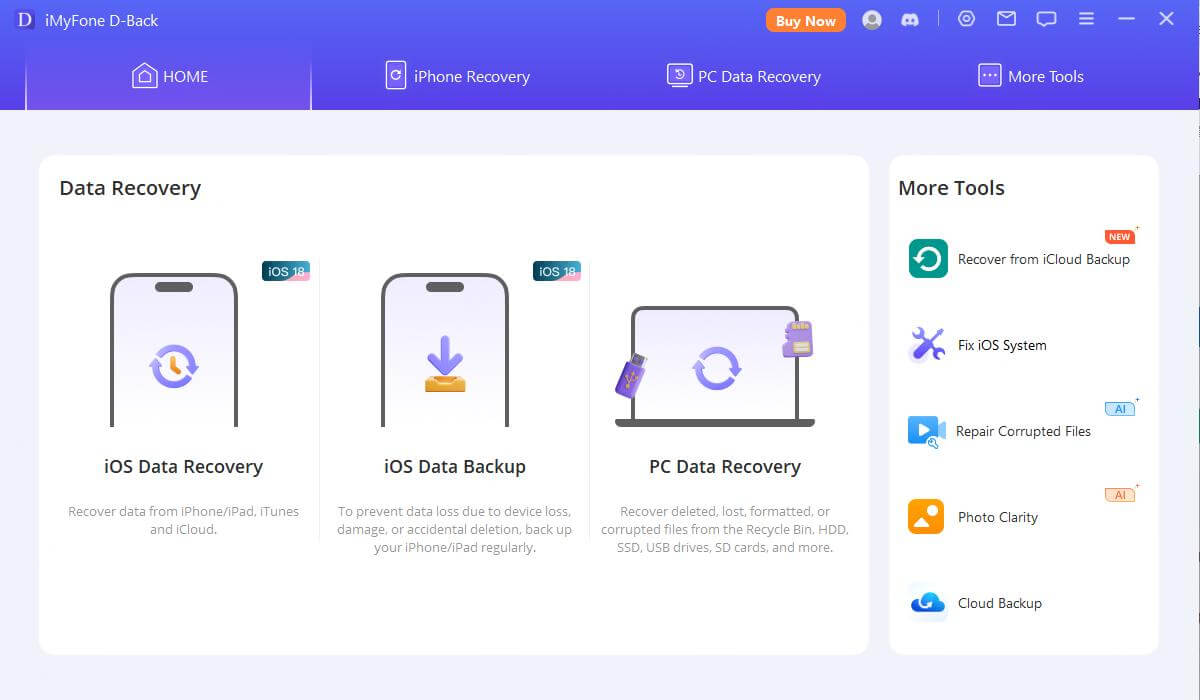 Step 3. Scanning the Location
Once the device is connected, it will show the list of locations that can be recovered. Simply, select the location, and click the Scan button.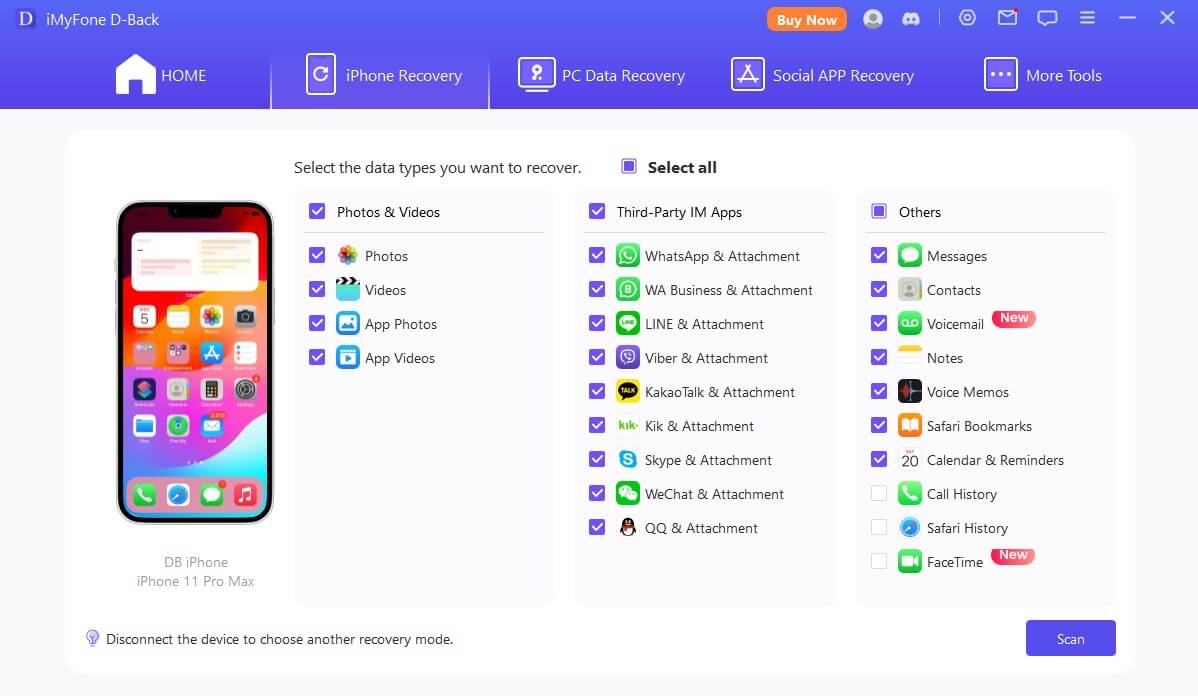 As the scan ends, you would be able to preview the lost data. Select the files to recover and choose the "Recover' option.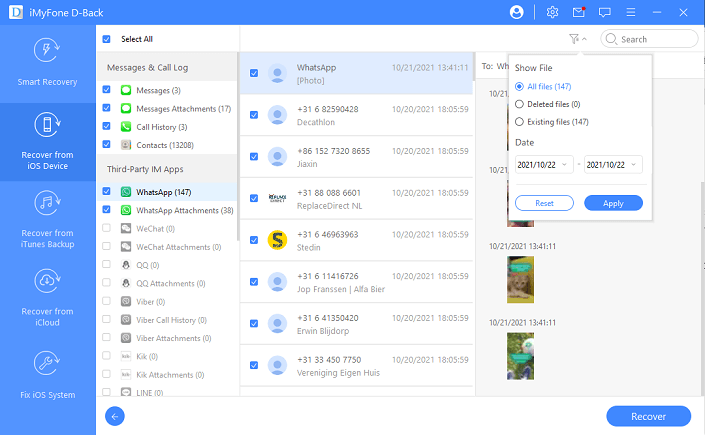 2.1 Why Do You Need D-Back iOS Data Recovery
Following are the reasons that will help you understand why you should need iMyFone D-Back for iOS:
You need the iMyFone D-Back for iOS software to make sure that all your lost data remains safe and that you can retrieve it back while providing it maximum protection.
Your data could have been deleted owing to any reason including an accidental factory reset, WhatsApp data removal, stealing of the phone, an iOS error, or phone damage.
It can recover important data from your WhatsApp, messages, and other similar app data.
You can preview the data before you recover the files.
It can help you filter your search, and do specific file recovery instead of the whole data.
No matter what the issue could be, the iMyFone D-Back for iOS will ensure proper recovery and retrieval of the data.
Part 3. FAQs about Syncios Data Recovery
3.1 Is Syncios Data Recovery Any Good
Yes, Syncios data recovery is one of the safest and most reliable options to recover data. You can also check the pros mentioned in part 1.
3.2 Is Syncios Data Recovery Free
The Syncios data recovery comes in two versions. The free version lets you use some of its features but if you want to enjoy all the benefits of this software, you will have to go for the paid version tool.
3.3 Is Syncios Data Recovery Safe
If you are thinking about whether the Syncios data recovery is safe, then yes, the Syncios data recovery is completely safe and keeps even your deleted data quite well-protected till it is retrieved back.
3.4 How Can I Download Syncios Data Recovery
You can download this data recovery tool simply from the official website.
Conclusion
Syncios Data Recovery software is considered as one of the best tools to recover files. It offers the most sophisticated features and specifications. But, there are many limitations in the software. In order to save your time and recover your data without any hassle, then you should go for the iMyFone D-Back for iOS. The features that come with this software are not available in any other alternative.