It's an absolute horror to lose the art portfolios that you have spent months and years on designing. Most artists depend on Procreate to design their digital arts since it's the most popular and intuitive app with digital illustrations. Packed with rich benefits, it's become an ultimate preference of creative professionals and artists.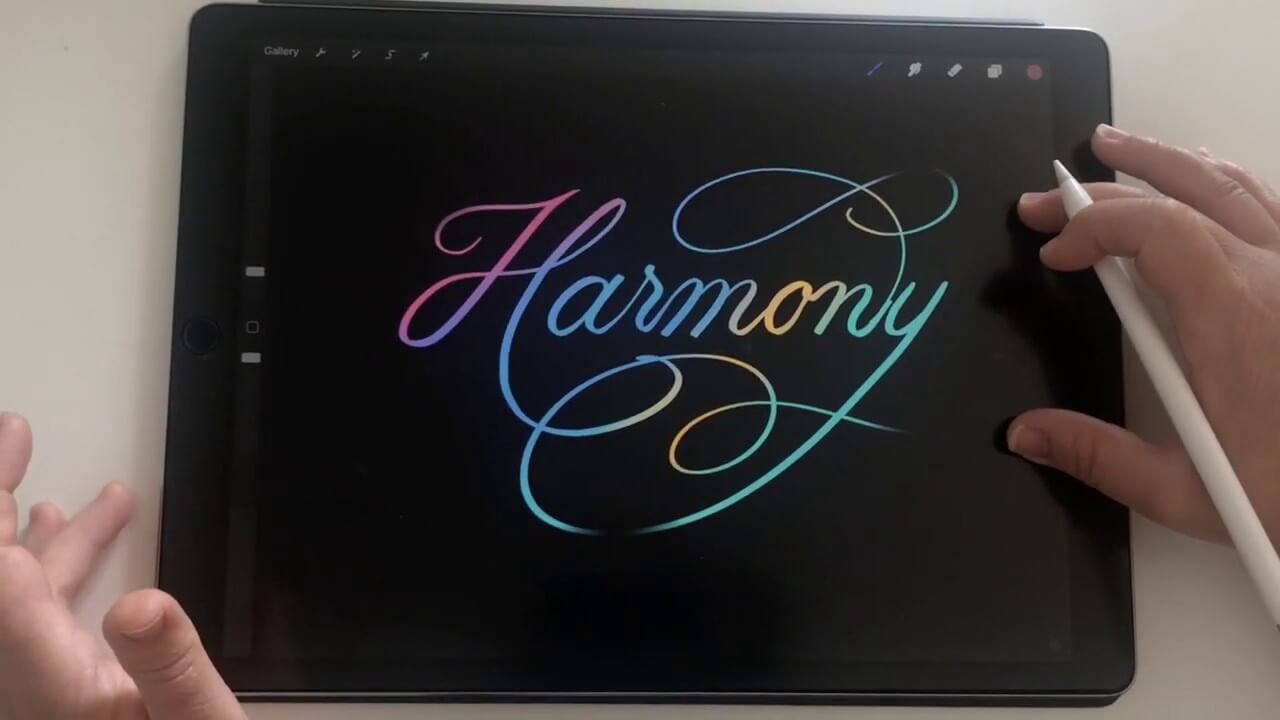 However, if you have lost the files/photos/videos or other data from iOS devices, we have everything you need to know about how to recover deleted files on iOS. So, let's check out more details!
iMyFone D-Back
Free Download now to quickly recover your lost files with one-click.
Part 1. How to Recover Deleted Data in Procreate
Procreate is one of the best digital apps designed for users who want to create their art, including drawings and sketches. If you have mistakenly deleted the files, we are here to share how you can recover the Procreate accidentally deleted files on iPad.
First of all, you have to check if the backup was enabled for Procreate or not. For this purpose, open the settings and click on your name at the top of the screen.
Now, press the iCloud button.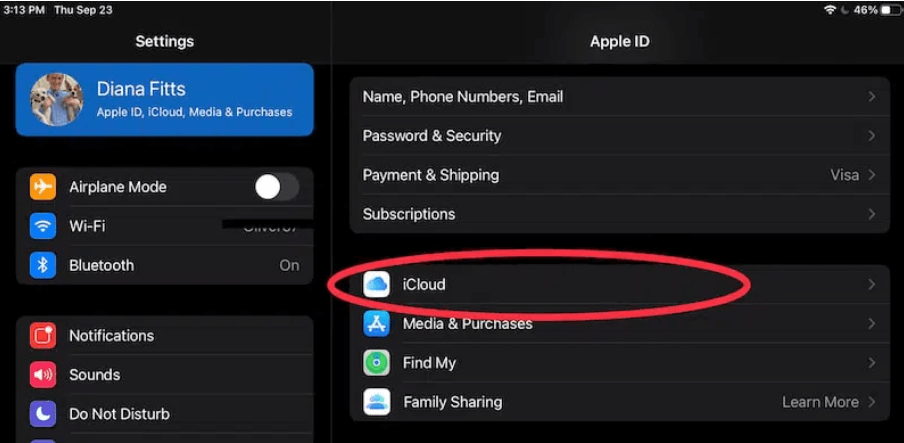 Go to the "manage storage" option.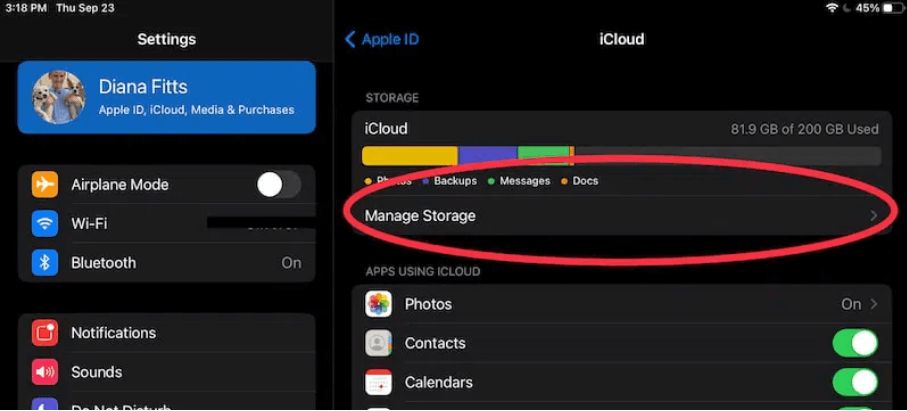 Tap on the "backups" button.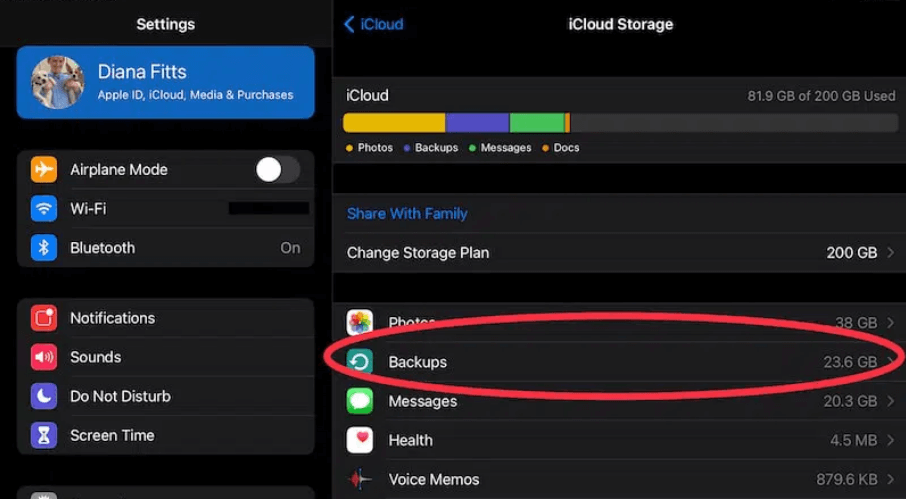 Choose iPad or iPhone, depending on which device you are using.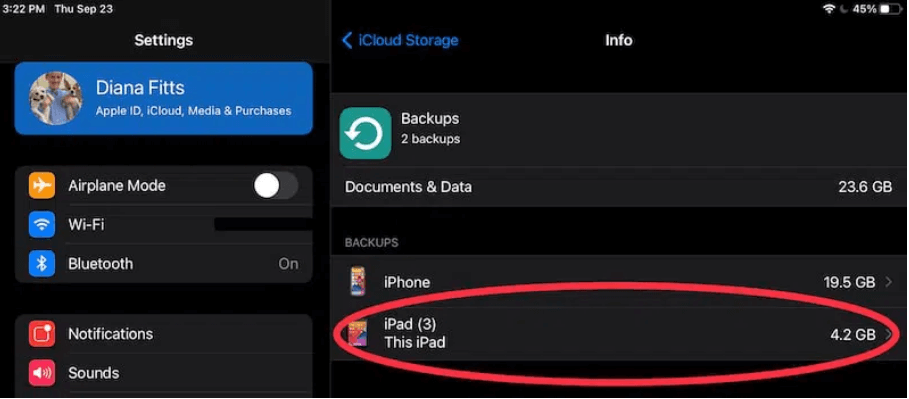 See if the button is toggled on for Procreate.
Step 2. Restore iPad from Backup
All the files are saved on your iCloud account if the backup is enabled. So, sign in to the iCloud account, and you will be able to access and download your deleted Procreate files.
Part 2. Bonus Tips For Procreate Data Recovery
Now that we know the right way of restoring and recovering the deleted Procreate files, there are various other tips that you should know.
2.1 How to Backup Procreate Drawings/Files/Artwork
There is no automatic backup, so you have to save the Procreate file backup in the Files and iCloud. If you are wondering how to back up Procreate files and how to backup Procreate drawings, go ahead with this option by following these instructions;
Step 1. Open iCloud Drive
Start the process by opening the Files app and selecting the iCloud Drive.
Step 2. Save the Files
You need to create a new folder in iCloud Drive and save it by Procreate. Just copy and paste all the Procreate files into this folder, and your backup will be ready.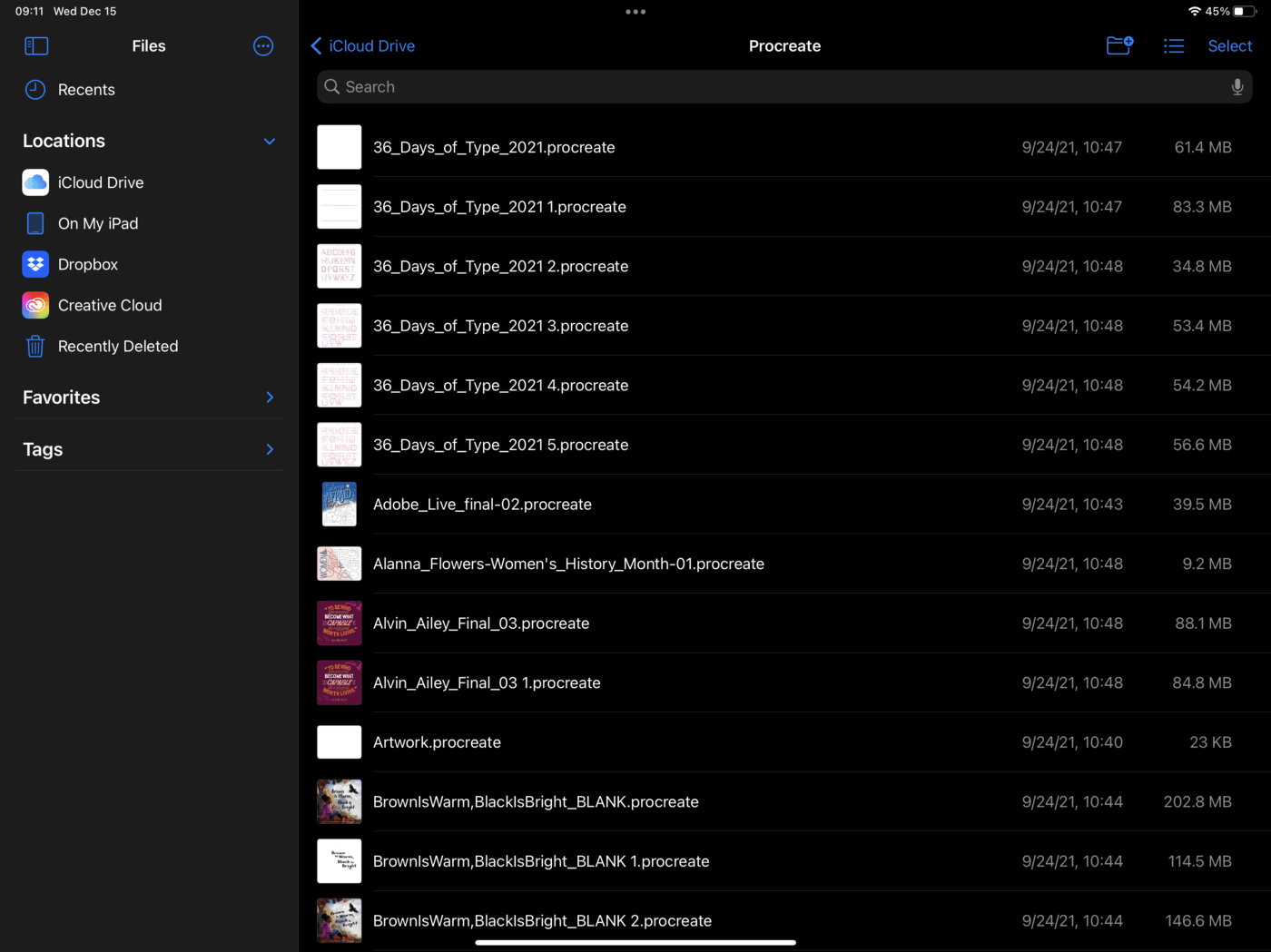 2.2 How to Delete Artwork in Procreate
If you want to know how to delete artwork in Procreate, you need to open the app's gallery and swipe left on the drawing or painting that you need to delete. Then, click on the red button that says "delete," It will be deleted.
2.3 How to Upload Procreate File to iCloud
To upload the Procreate files to iCloud, you need to open the iCloud Drive, create a new folder, and paste all your Procreate files by copying them from Procreate. Honestly, the process will take only a few minutes, and you will know how to upload Procreate file to iCloud.
2.4 Does Procreate Autosave Files
Yes, Procreate can auto-save the artwork but only within the software, not on your device. The app will register all the finger and stylus changes and save them. If you move back to the gallery and the design, you will be able to access the updated sketches and drawings.
Part 3. Recover Deleted Files in iPhone/iPad with a Magic Tool
If you're wondering how to recover a deleted artwork in Procreate, don't worry! With the help of iMyFone D-Back, a leading iPhone and iPad data recovery software, you can restore your lost files. Let's explore the key features of this powerful tool before we dive into the process of Procreate file recovery.
Main Features about iMyFone D-Back
Let's follow the below steps to recover deleted files without any hassle:
Step 1. Select the Recovery Mode & Situation
To begin with, you have to open iMyFone D-Back after downloading on the PC. As a result, there will be on-screen prompts to take you to these four options.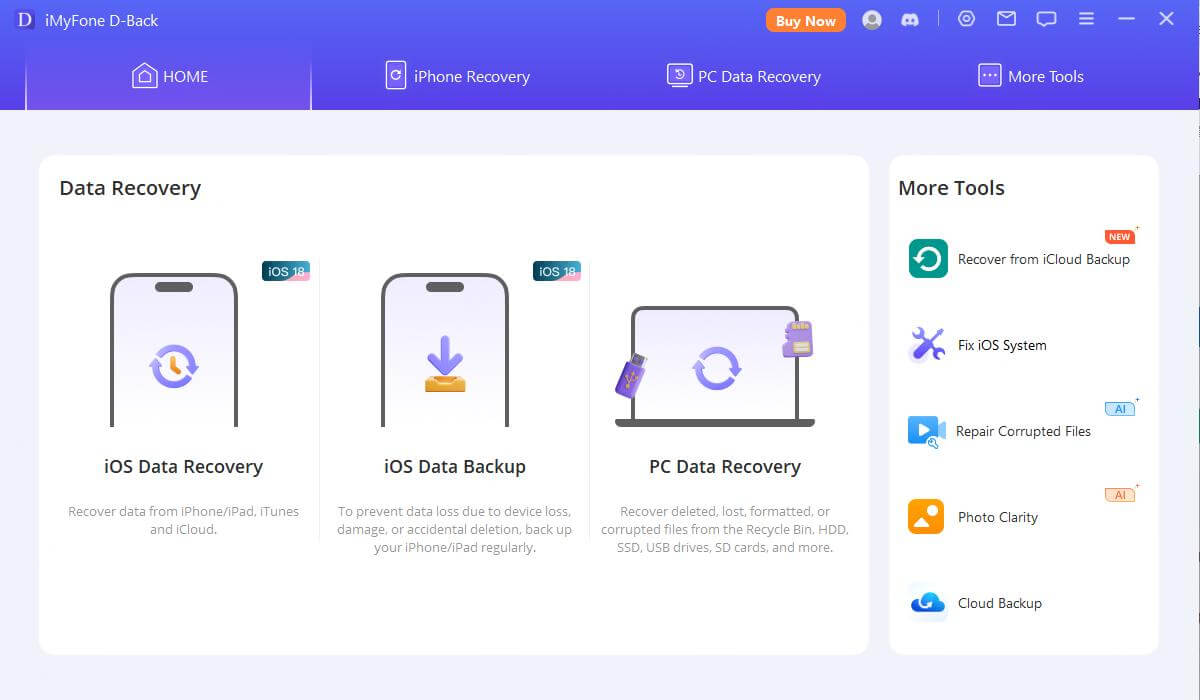 Select the "Recover from iOS device" option from the software screen and connect the iOS device to the computer when it is launched.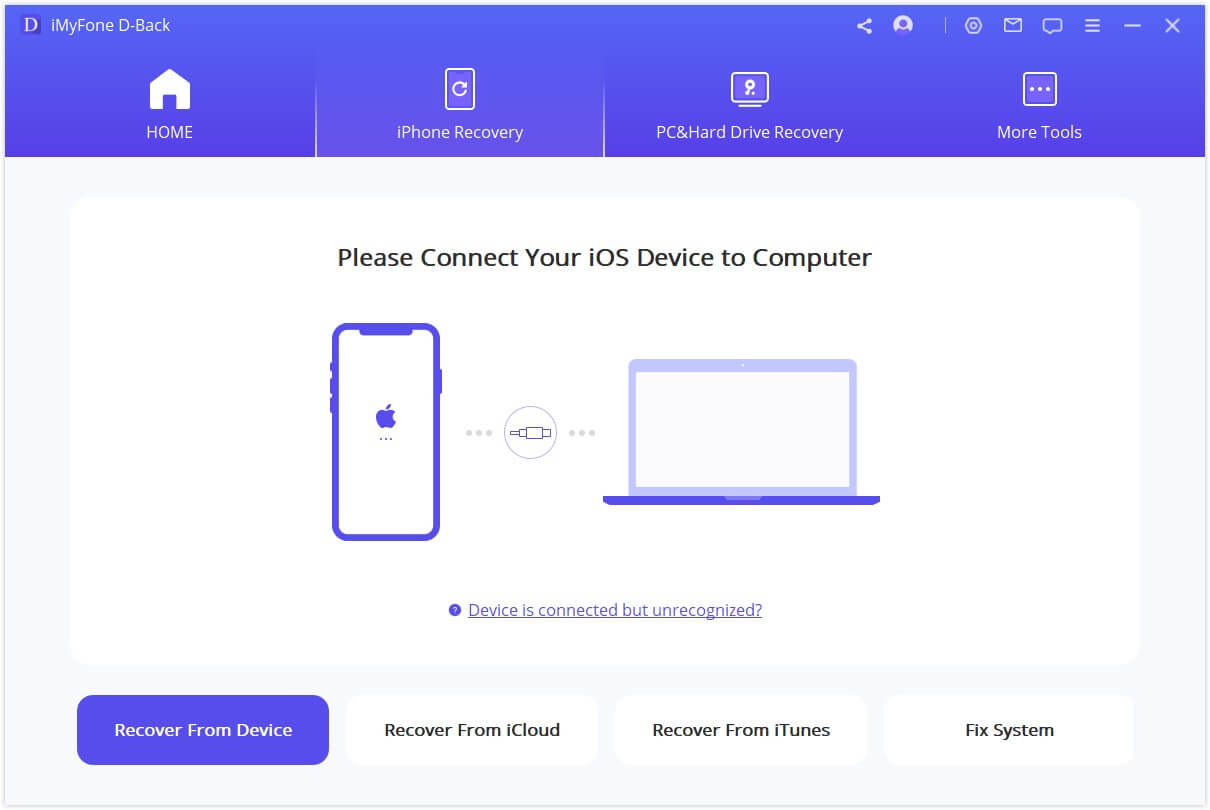 Step 2. Proceed with the Connection and Scanning
When the computer detects the iOS device, click on the next button to proceed with the recovery.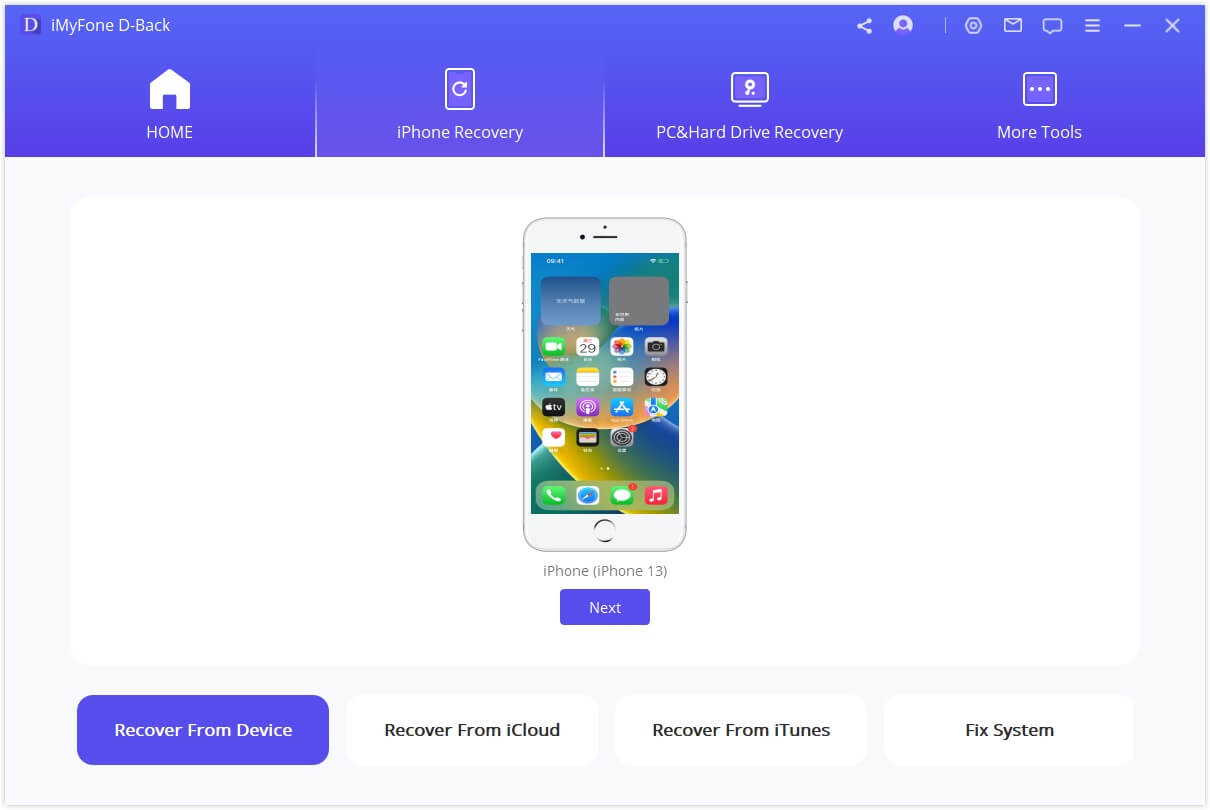 Now, you need to select the file types you need to recover and hit the scan button from the bottom of the screen. iMyFone D-Back will start looking for the deleted files.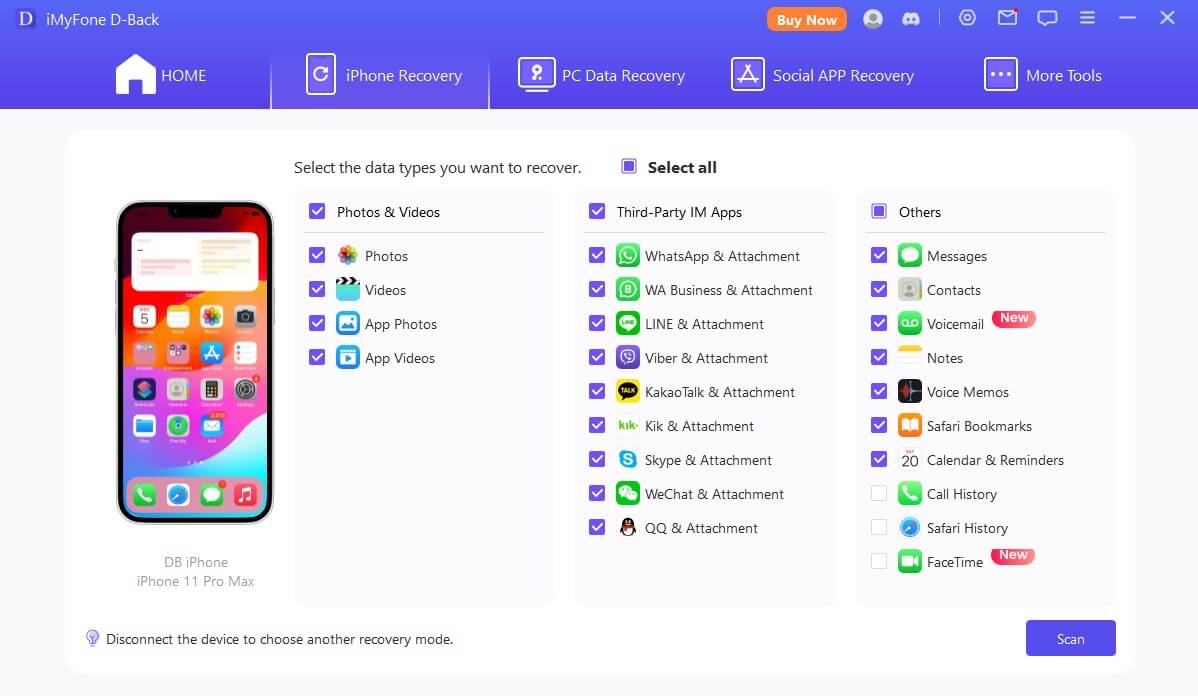 Step 3. Start Previewing & Recovering
When the scan is complete, the recoverable data will be organized, and you can click on the tab to check the files. You can also choose the funnel button to select the date and status of the files. So, start selecting the files you need to recover and hit the recover button.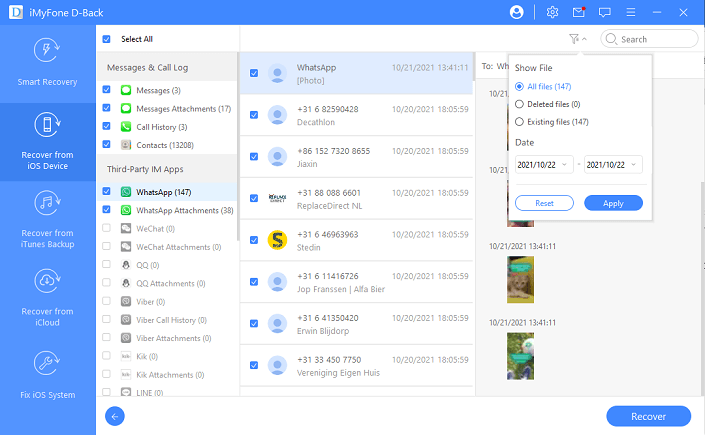 Lastly, a pop-up page will appear on the screen, so you can select the location for storing the recovered files. The recovery process might take a few minutes, so wait with patience.
Part 3. FAQs About Lost Data On Procreate
3.1 How to Recover Deleted Artwork on Procreate
Recovering deleted Procreate files on iPad is relatively easy as you can use iMyFone D-Back to complete the process, and that too, in the shortest period.
3.2 How to Recover Layers in Procreate
To recover the layers in Procreate, you will need to use the undo feature on the Procreate app.
3.3 How to Restore Procreate Drawings from iCloud
If you are having a hard time knowing how to restore deleted Procreate files, you only need to sign in to your iCloud, and you will be able to restore the drawings.
3.4 How to Restore Procreate on New iPad
The most optimal way of restoring the Procreate drawings and sketches on your new iPad is to use the iCloud backup option, as there is no other way.
Conclusion
Procreate has become a common medium for artists to curate their designs, drawings, and sketches. However, if you have mistakenly deleted the files, you can depend on iMyFone D-Back for recovering the files and going ahead with further editing.
This software can help you recover your lost files in a few steps and save your important data and time.
World's 1st iCloud Recovery Solution
Recover unsaved/lost files with ease.
Selectively or fully recover deleted files, artwork, layer you need.
Support to recover 22+ file types, which includes photos, videos, text messages, WhatsApp messages and more.
Supports iPhone 7/8/X/XS/XS Max/XR/11 and compatible with the latest iOS 16/15/14/13 system.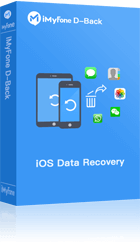 D-Back