( Reviewed by 1197 Users )
Recovered my data successfully!
Outstanding!
It really worked!
Very incredible
Easy to use!
The most used one!
Add My Review
( Reviewed by 1197 Users )
User Reviews of iMyFone D-Back
Purchased and tested by millions of users, iMyFone D-Back has been proved to be one of the most useful and powerful iOS data recovery tools on the market.
By Jim 2018-04-10

I still am using an old iPad series 1 for legacy apps that do not run on newer iOS. Recently the iPad froze into recovery mode and was requesting I connect to iTunes and reset to original settings - which would have destroyed my data and probably lose old apps. I purchased the iMyFone D-Back for Mac - Family License Recover lost or deleted data from iOS devices or iTunes/iCloud backup and used it to reinstall/repair the iOS 5 version that runs on iPad1 series. At first the imyfone progress screen didn;t show progress so I was afraid the system had frozen, but I left it alone for an hour and when I came back to check for progress, the update was completed and the system had restarted and I was looking at my usual log-in screen. Everything was working perfectly with no lost data and all of the old apps still working fine. Thank you imyfone, I was sure my iPad had bricked but your program came through.

iMyFone replied:

Hi Jim, thank you for your review. That meant a lot to us. I hope our product can help you solve much more issues in the future.

By pho 2018-04-10

can I recovery all call history ?

iMyFone replied:

Hi friend, you can recover as many call histories as our product can find. Since iPhone only reserves call history within a certain period of time, some other call histories might have been erased or overwritten when they have expired the duration. But you may try the free version of our product to check this out before you make the purchase. You may also contact our support team on support@imyfone.com.

By ابوراكان 2018-04-06

????

By Geri 2018-04-05

I just purchase the software and tried to registered the product and keep getting register failed error. I have sent an email to support services and would like if someone can contact asap. I trying to recover message that were deleted in error.

iMyFone replied:

Hi Geri, I have confirmed that your case has been taken care of. Thank you for your patience.

By Maria 2018-03-30

Salve, mi hanno rubato il mkio iPhone 7 e non ho potuto fare il backup negli ultimi 4 mesi per spazio insufficiente. Ho letto su Internet che con questo programma si riusciva a recuperare le cose senza il backup. È vero? Posso riavere le ultime foto e chatt su whatsapp anche se non ho fatto il backup ? Attendo risposta, grazie.

iMyFone replied:

Sì, possiamo eseguire il recupero dei dati senza file di backup, se i dati cancellati non sono stati sovrascritti o cancellati. Per ulteriori informazioni, è possibile contattare il nostro team di supporto all'indirizzo support@imyfone.com. Grazie!

By ABDULRAHMAN ALOSAIMI 2018-03-29

iMyFone D-Back (Windows version) - Family License Recover lost or deleted data from iOS devices or iTunes/iCloud backup

iMyFone replied:

Hi, may I know what questions do you have? Please contact support@imyfone.com for professional support. Thank you!

By Theresa 2018-03-25

The best! really worth the money

By jennifer dehman 2018-03-24

hello, ive tried many times to retrieve my deleted data but with no luck! u only gave the date already existing on my phone!! I badly needed to deleted conversations from whatsapp!

iMyFone replied:

Hi Jennifer, thank you for your feedback. We apologize for the problem. Should you have any problems in using the product, please contact support@imyfone.com for customer support. Thank you!

By tuğba K. 2018-03-23

If my photos dont come back, can I return the program?

iMyFone replied:

Thank you for your inquiry. If we have confirmed that our product fails to help you, we will refund you. Thank you for your interest.

By soh 2018-03-20

i unable to disable automatically syn of itune to the phone

iMyFone replied:

Hi soh, please open iTunes and then go to Edit=>Preferences=>Devices. Now you can check the box next to "Prevent iPods, iPhones, and iPads from syncing automatically".
Other Users Are Also Downloading
Screen Mirroring Software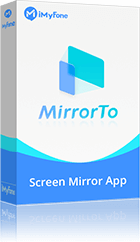 Easily screen mirror your Andorid phone to PC, and control it on the large PC screen to play mobile games or manage social Apps.
iPhone Data Eraser
Ultimate tool to erase iOS devices and release the space.
Transfer/Backup/Restore WhatsApp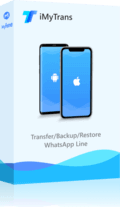 One click to transfer, back up, restore, or export WhatsApp.