( Reviewed by 1214 Users )
Recovered my data successfully!
Outstanding!
It really worked!
Very incredible
Easy to use!
The most used one!
Add My Review
( Reviewed by 1214 Users )
User Reviews of iMyFone D-Back for iOS
Purchased and tested by millions of users, iMyFone D-Back for iOS has been proved to be one of the most useful and powerful iOS data recovery tools on the market.
By jena 2018-07-18

my iphone got stolen before i could back it up on icloud. is it possible to get all my pictures back

iMyFone replied:

Hi, if you have not backed up iPhone on iCloud, then you are not able to get your pictures back unless you have iTunes backup.

By Ghaly mohamed 2018-07-17

Good

By 淵~ 2018-07-16

你好,我已有購買貴公司產品(iMyFone D-Back (Windows version) - Personal License ,line的刪除聊天記錄,還是沒有找回,請問有其他辦法嘛?

iMyFone replied:

您好,感謝您的反饋。您可以咨詢support@imyfone.com。我們會有專業客服人員為您解答技術問題或協助您退款。

By nishad ps 2018-07-09

after scanning with free trial ,for recovering option they are asking registration key.from where i get the key

iMyFone replied:

Hi, you have to purchase the license to get a registration code to use all the product features. Otherwise, only the trial version is available. Thank you!

By yahya 2018-07-05

I have Samsung mobil note 4 . I want to recover just what up . can be the problem that my what up hanging and by they give me a massage to restore and by mistake I press skip pls help me

iMyFone replied:

Hi friend, sorry to tell you that we currently do not have software for Android phones. But we will in the near future. Thank you.

By Mary 2018-07-02

I forgot my iPhone pass code. can I retrieve my informations/datas without them being erased

iMyFone replied:

Hi, you may download the free trial version of D-Back to have a try. If the program can recognize your iPhone and find the files in your iPhone, then it may help you recover them without erasing the phone.

By Kashi 2018-06-19

I just wana know i reset my iphone 7 plus,is it possible that i revover all my deleted pics using iphone d back.i once backup with icloud pls help me to knew

iMyFone replied:

Hi, if you have backed up iPhone on iCloud, you can recover whatever is in the backup. But for those that are not in the backup, it's not possible.

By James Lenhart 2018-06-19

For reasons entirely unclear, an important string of text messages on my iPhone 8 went missing. After going bonkers over the mysterious disappearance for over a month, I bumped into iMyFone D-Back on the internet. I admit I got a little nervous over their disclaimer that I could lose other data and that the application might not successfully retrieve the texts. Nevertheless the missing texts were very important. So, I shelled out the $50.00, downloaded the app, followed the instructions and voila! It worked! I am so happy. Give iMyFoneD-Back 10 stars. BTW online support gave added value to the tasks.Terrific

By Matt 2018-06-17

The anxiety is over!!! For what eve the reason.. I lost my ALL of my contacts on my IPHONE along with several messages. After days of searching the web for a solution/fix, nothing provided me with the recovery. Only TEXT data and code lines providing some result..only adding to my anxiety. iMyFone had positive reviews so ... WHY NOT.... After the download ...... and TWO more clicks......iMyFone......located my deleted contacts and messages the I thought were lost forever...iMyFone searched my ipone, iTunes and iCloud revealing results in less than FIVE minuets. With one more click, the INFO was formatted and replaced back on my Iphone.. Sooo fortunate to have found this simple, excellent, and complete solution. THANK YOU......... ANXIETY GONE! R/S Matt
Other Users Are Also Downloading
Screen Mirroring for PC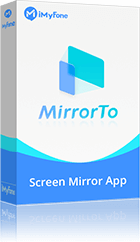 Easily screen mirror your iOS&Andorid phone to PC, and control it on the large PC screen.
iPhone Data Eraser
Ultimate tool to erase iOS devices and release the space.
Transfer/Backup/Restore WhatsApp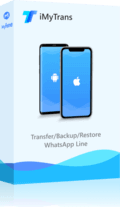 One click to transfer, back up, restore, or export WhatsApp.