( Reviewed by 1214 Users )
Recovered my data successfully!
Outstanding!
It really worked!
Very incredible
Easy to use!
The most used one!
Add My Review
( Reviewed by 1214 Users )
User Reviews of iMyFone D-Back for iOS
Purchased and tested by millions of users, iMyFone D-Back for iOS has been proved to be one of the most useful and powerful iOS data recovery tools on the market.
By Jessica 2018-09-07

I can see some messages deleted long time ago after the scanning, but I cant see these I deleted last month. Can you help please?

iMyFone replied:

Hi Jessica, please contact our support center at support@imyfone.com. Our technical team will help you. Thank you.

By riy 2018-09-07

Will this help me recover deleted messages on iphone 7+?

By Jeff Stroope 2018-09-05

I started my computer the other day and iTunes wouldn\'t open. I have Windows 10 and it is current with updates as is iTunes. Your ad said imyfone would fix iTunes when it won\'t open. It did not. iTunes still won\'t open. I tried all the fixes in the imyfone menu to no avail. It was a waste of $20.

iMyFone replied:

Hi Jeff, We are so sorry to hear about the problem you met. Unfortunately, our program iMyFone D-Back cannot fix iTunes. It is a data recovery tool. It can fix iOS problems, but the problem that iTunes won't open is not covered.

By mohamed 2018-09-02

does the program suport iphone 6s plus ? other question : after recover the data , can be restore on the new phone like what itunes do ?

By Mohamed 2018-09-02

Does the program support iphone 6s plus ?

By Daisy Lin 2018-08-31

ok

By 志威 2018-08-28

你好 想請問一下我沒做任何的備份直接把影片刪除有辦法救得回來嗎

iMyFone replied:

您好, 我們建議您先下載免費的試用版,來確認是否可以找回您需要的數據。

By Cici 2018-08-27

This s/w did work! It got back my deleted messages and notes even some of the messages were deleted 4 months ago! To be honest I just wanted to try my luck when I downloaded it but iMyFone amazed me!

By Lo Chun Ying 2018-08-19

If I do not have any backup( icloud and itune), can i use this program get my Whatsapp record?

iMyFone replied:

You might get your WhatsApp data back even if you do not have backup files. But to make sure this product can work in your situation, please try the free version first before you make the purchase. Thank you.
Other Users Are Also Downloading
Screen Mirroring for PC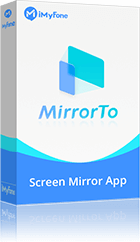 Easily screen mirror your iOS&Andorid phone to PC, and control it on the large PC screen.
iPhone Data Eraser
Ultimate tool to erase iOS devices and release the space.
Transfer/Backup/Restore WhatsApp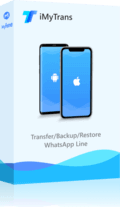 One click to transfer, back up, restore, or export WhatsApp.