( Reviewed by 1214 Users )
Recovered my data successfully!
Outstanding!
It really worked!
Very incredible
Easy to use!
The most used one!
Add My Review
( Reviewed by 1214 Users )
User Reviews of iMyFone D-Back for iOS
Purchased and tested by millions of users, iMyFone D-Back for iOS has been proved to be one of the most useful and powerful iOS data recovery tools on the market.
By afnan 2018-10-07

Very beautiful program

By ibraheem khalid 2018-10-06

amazing program it\'s recover my data imortent for me

By Liu 2018-09-24

I have accidentally delete wechat importabt conversation, can it be restored without backup last time ? iPhone user here

iMyFone replied:

Hi, we suggest you download the free trial version of D-Back to have a quick check.

By abdiel 2018-09-17

excelente

By amywu 2018-09-13

請問你們支持iOS 12 beta嗎

iMyFone replied:

Hi amywu, yes, D-Back supports iOS 12 beta.

By Charles Richard 2018-09-12

How can I use it? It seems not working on my phone.

iMyFone replied:

Hi Charles, D-Back can only work on computer. It cannot run on your iPhone.

By Kevin_s 2018-09-12

useful?

By Michael123 2018-09-12

This is amazing!!

By Ellie 2018-09-10

Hi, when i go to the step of scanning my iPhone 7 Plus, the system didn't really loading and always showing 0% done and do not show expected finishing time. I have wait for more than 20mins but it didn't work. I used the free version to see if I can find back my deleted WhatsApp msg that I haven't back up before. Can you help me?

iMyFone replied:

Hi Ellie, could you please contact our support center at support@imyfone.com? Our technical team will help you troubleshoot the problem.
Other Users Are Also Downloading
Screen Mirroring for PC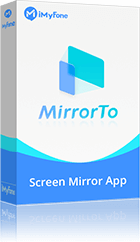 Easily screen mirror your iOS&Andorid phone to PC, and control it on the large PC screen.
iPhone Data Eraser
Ultimate tool to erase iOS devices and release the space.
Transfer/Backup/Restore WhatsApp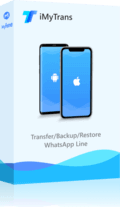 One click to transfer, back up, restore, or export WhatsApp.