( Reviewed by 1218 Users )
Recovered my data successfully!
Outstanding!
It really worked!
Very incredible
Easy to use!
The most used one!
Add My Review
( Reviewed by 1218 Users )
User Reviews of iMyFone D-Back for iOS
Purchased and tested by millions of users, iMyFone D-Back for iOS has been proved to be one of the most useful and powerful iOS data recovery tools on the market.
By Daisy Lin 2018-08-31

ok

By 志威 2018-08-28

你好 想請問一下我沒做任何的備份直接把影片刪除有辦法救得回來嗎

iMyFone replied:

您好, 我們建議您先下載免費的試用版,來確認是否可以找回您需要的數據。

By Cici 2018-08-27

This s/w did work! It got back my deleted messages and notes even some of the messages were deleted 4 months ago! To be honest I just wanted to try my luck when I downloaded it but iMyFone amazed me!

By Lo Chun Ying 2018-08-19

If I do not have any backup( icloud and itune), can i use this program get my Whatsapp record?

iMyFone replied:

You might get your WhatsApp data back even if you do not have backup files. But to make sure this product can work in your situation, please try the free version first before you make the purchase. Thank you.

By Logan 2018-08-19

My Ipad was stuck in Recovery mode through iTunes, I was so afraid I lost everything, but I didn\'t give up! so I went internet surfing until I found this website, I downloaded the free trial and then it exited me out of the recovery mode screen. I\'m so happy! Thank you! This download is awesome!!

By Ling La 2018-08-13

Unable to preview data with IOS 11.4, need to upgrade this software

iMyFone replied:

Hi Ling, our program supports iOS 11.4. Could you please contact our support center (support@imyfone.com) and offer more details about the problem? Thank you.

By Ling La 2018-08-13

I was using the trial version and liked it because I can preview the data from icloud backup. Now that I have IOS 11.4, I can\'t no longer preview any data I downloaded. When are you doing to upgrade this software?

iMyFone replied:

Hi Ling La, you can download the latest version of D-Back to preview iCloud data. Thank you.

By Becky 2018-08-08

LIFE SAVER. THIS APP IS AMAZING. I accidentally deleted my call history forgetting that I needed to make a call back, even though my iphone was not backed up, I was able to retrieve the number. It took about 40 minutes but that was well worth the wait since you can select which categories to recover. THANK YOU!!!

By mert 2018-08-07

silinmiş fotoğrafları geri getirmek

By Chantel Biyela 2018-08-06

Hi can I retrieve deleted notes ?

iMyFone replied:

Hi You can download the free version of D-Back to see if we can find back your deleted notes. If yes, you may purchase the product to recover them.
Other Users Are Also Downloading
Screen Mirroring for PC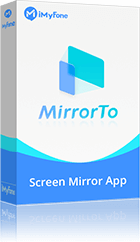 Easily screen mirror your iOS&Andorid phone to PC, and control it on the large PC screen.
iPhone Data Eraser
Ultimate tool to erase iOS devices and release the space.
Transfer/Backup/Restore WhatsApp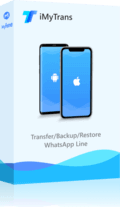 One click to transfer, back up, restore, or export WhatsApp.