( Reviewed by 1197 Users )
Recovered my data successfully!
Outstanding!
It really worked!
Very incredible
Easy to use!
The most used one!
Add My Review
( Reviewed by 1197 Users )
User Reviews of iMyFone D-Back
Purchased and tested by millions of users, iMyFone D-Back has been proved to be one of the most useful and powerful iOS data recovery tools on the market.
By Kashi 2018-06-19

I just wana know i reset my iphone 7 plus,is it possible that i revover all my deleted pics using iphone d back.i once backup with icloud pls help me to knew

iMyFone replied:

Hi, if you have backed up iPhone on iCloud, you can recover whatever is in the backup. But for those that are not in the backup, it's not possible.

By James Lenhart 2018-06-19

For reasons entirely unclear, an important string of text messages on my iPhone 8 went missing. After going bonkers over the mysterious disappearance for over a month, I bumped into iMyFone D-Back on the internet. I admit I got a little nervous over their disclaimer that I could lose other data and that the application might not successfully retrieve the texts. Nevertheless the missing texts were very important. So, I shelled out the $50.00, downloaded the app, followed the instructions and voila! It worked! I am so happy. Give iMyFoneD-Back 10 stars. BTW online support gave added value to the tasks.Terrific

By Matt 2018-06-17

The anxiety is over!!! For what eve the reason.. I lost my ALL of my contacts on my IPHONE along with several messages. After days of searching the web for a solution/fix, nothing provided me with the recovery. Only TEXT data and code lines providing some result..only adding to my anxiety. iMyFone had positive reviews so ... WHY NOT.... After the download ...... and TWO more clicks......iMyFone......located my deleted contacts and messages the I thought were lost forever...iMyFone searched my ipone, iTunes and iCloud revealing results in less than FIVE minuets. With one more click, the INFO was formatted and replaced back on my Iphone.. Sooo fortunate to have found this simple, excellent, and complete solution. THANK YOU......... ANXIETY GONE! R/S Matt

By Ebrahim elbaz 2018-06-16

Photo and video and app keep safe

By Sam 2018-06-11

My phone is disabled after that I restore it from iTunes but my all data has lost,i want to recover my photos And whatsapp msgs.will it recover it since once I have backup with icloud

iMyFone replied:

Hi Sam, thank you for your inquiry. You can recover whatever is in the iCloud backup. But for what are not in the backup, our product cannot help you recover them.

By Neolaki Yukie Egret Yamada 2018-06-08

June 7, 2018 Downloads from search results for rumors of iOS 12 operating system for iMyFone.

By Sam 2018-06-08

My phone is currently disabled.i didn\'t backup with Itunes before.can I recover all my lost data? it\'s almost 6 days I haven\'t using my phone.

iMyFone replied:

Hi Sam, you can download the free version of D-Back to make sure if your iPhone can be recognized by it. Normally the disabled iPhone won't be recognized by the computer, but you may try your luck.

By Wison 2018-06-07

I want to ask my phone already reset, after reset I never rewrite any data in my phone, this software can help to get back my photo?

iMyFone replied:

Hi Wison, if you have reset your iPhone, the data on your iPhone has been erased. In this case, our product cannot help you if you do not have any other backup files.

By Mohammed 2018-06-04

Greet

By ceci 2018-06-03

Can D-Back recover the voice recorder file at the voice memos? I accidentally deleted it few hours ago, I am using iPhone 6s plus.

iMyFone replied:

Yes, D-back can do what you want. You may download the free version of D-Back to have a try first. Thank you!
Other Users Are Also Downloading
Screen Mirroring Software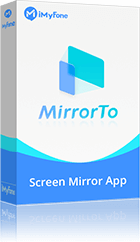 Easily screen mirror your Andorid phone to PC, and control it on the large PC screen to play mobile games or manage social Apps.
iPhone Data Eraser
Ultimate tool to erase iOS devices and release the space.
Transfer/Backup/Restore WhatsApp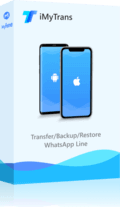 One click to transfer, back up, restore, or export WhatsApp.