"Hi, I bought iPhone X and whenever I call someone, people can't hear me on my iPhone x until I yell. Do you have any suggestions? I don't like to run to the Apple Store so early. It is really annoying. Please tell me why people can't hear me on iPhone X?"
This could be undoubtedly disappointing when you cannot be heard clearly on your calls and fail to communicate properly with your friend. If you are also experiencing this issue with your iPhone X, here is the list of some tips that you can try to resolve the glitch.
These tips also apply to the other iOS devices like iPhone 14, iPhone 11, iPhone X, iPhone 8, iPhone 7, iPhone 6, iPhone 5, iPhone XS, iPhone XS Max, iPhone XR, iPad, iPod touch and so on.
Part 1. Fix the Problem via a Third-Party Tool without Data Loss
When the problem is still occurring in your iPhone X, maybe you need a third-party tool to fix it. The best you can try is iMyFone Fixppo which is a very powerful iOS system repair tool and is designed to fix all iOS issues. The program's features contain three different modes which are "Standard Mode",  "Advanced Mode" and "Exit Recovery Mode". Most iOS issues like iPhone stuck in recovery mode, black screen, restarting loops, dead iPhone and other problems are fixed by "Standard Mode" without any data loss. It is now fully compatible with all iOS devices.
Note
iMyFone Fixppo is also a professional iOS system repair tool recommended by a lot of famous media sites. It can help to fix all system issues on your iPhone/iPad/iPod touch. It also supports all iOS devices and iOS versions like iOS 15/14/13/12/11/10/9/8/7.
Step 1 – Download iMyFone Fixppo in your PC and open it. Plug your iPhone X to PC and then choose "Standard Mode".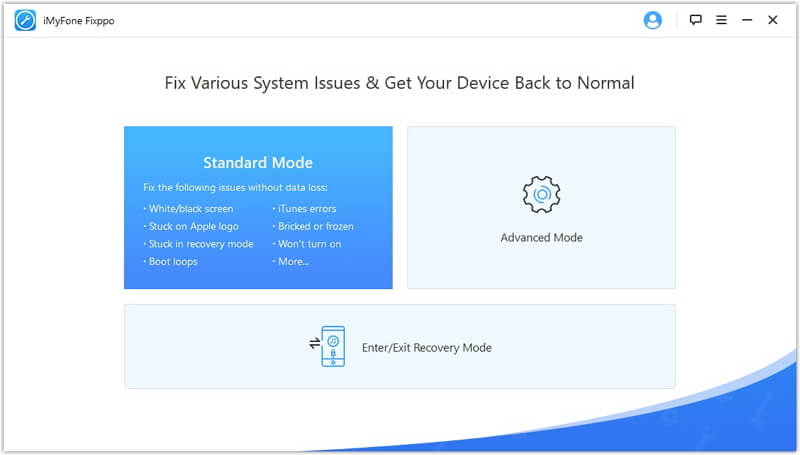 Step 2 – After this, just click on "Start" and put your device into the DFU mode to get it detected by the program. If you are not able to set your device into DFU mode, you can also try to put your iPhone X into Recovery mode.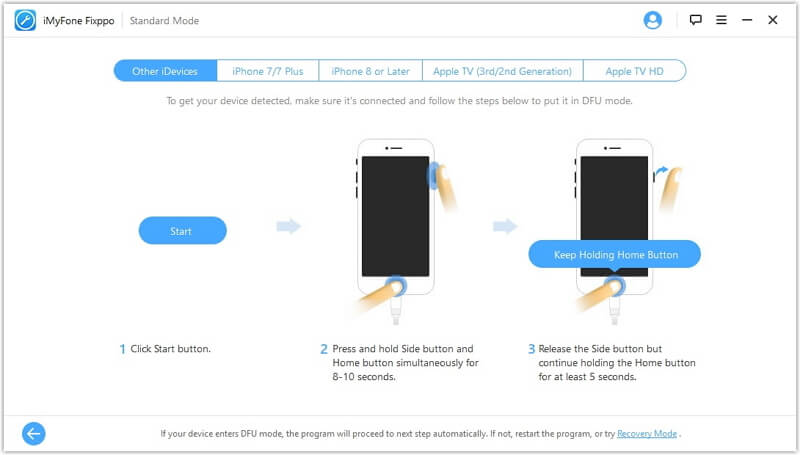 Step 3 – Once done, the program will provide you the latest firmware. All you need it clicking on "Download" button.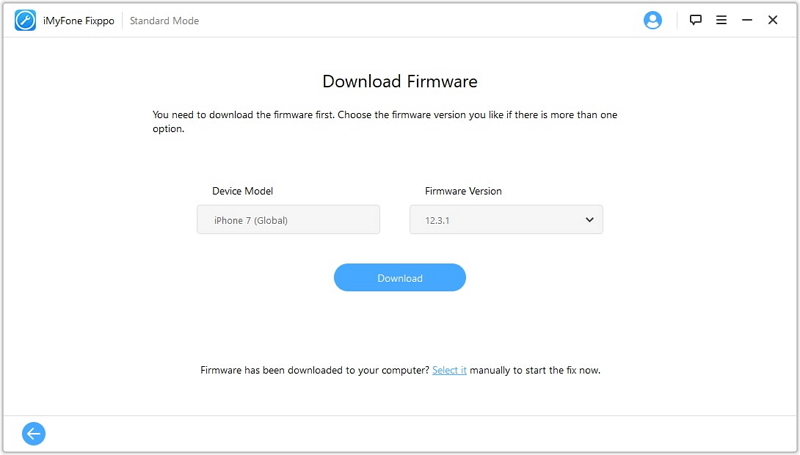 Step 4 – Last of all, click on the "Start" button and your problem will be fixed within a few minutes.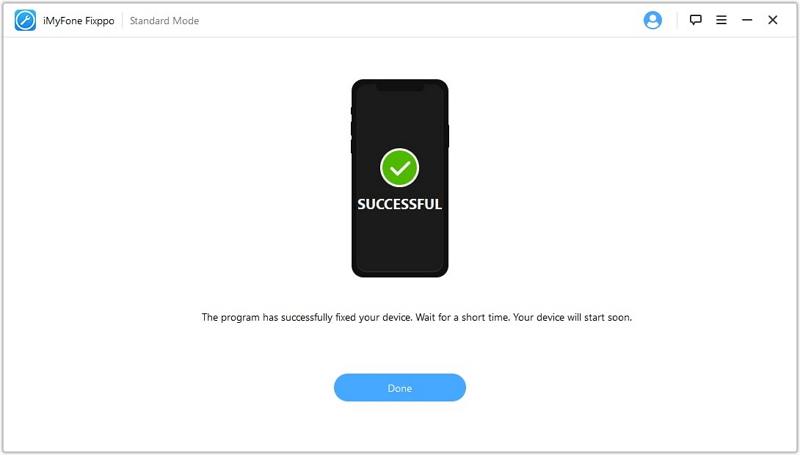 Here is one of the users' feedback on this tool. Check before downloading the free trial version.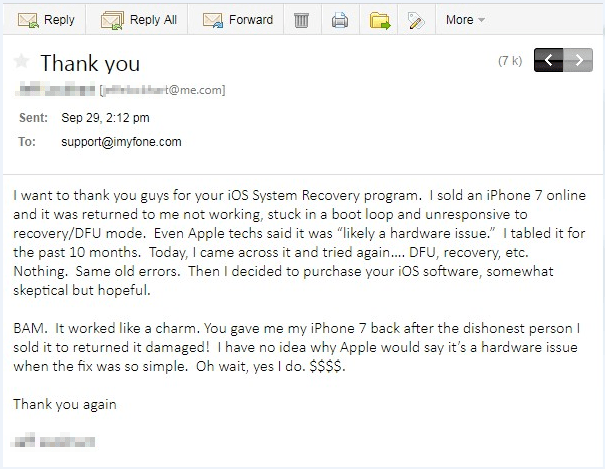 Part 2. 6 Other Basic Ways to Fix This Problem
Here are some basic and common ways that may solve this issue. Please note that the success rate is relatively low while compared with the best way in Part 1.
2.1. Check iPhone Case
Whenever the question "why callers can't hear me on iPhone X" or 'iPhone x people can't hear me' hovers over your mind, the first and foremost thing you should do is examining the iPhone case. Sometimes, the iPhone case can block the microphone or even iPhone receiver. Just remove the case and try to call someone to test it. Make sure to check this before anything else.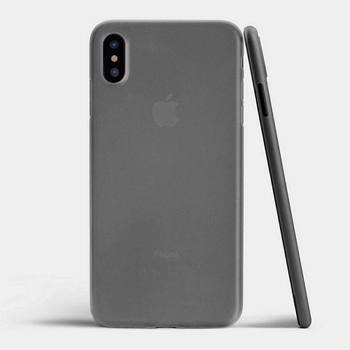 2.2. Disable Phone Noise Cancellation
If people cannot hear you on your iPhone X, check if you have enabled Phone Noise Cancellation in settings. Go to Settings -> Accessibility -> Phone Noise Cancellation and turn this option Off if you find it is toggled on. Then, fortunately, people will hear you clearly.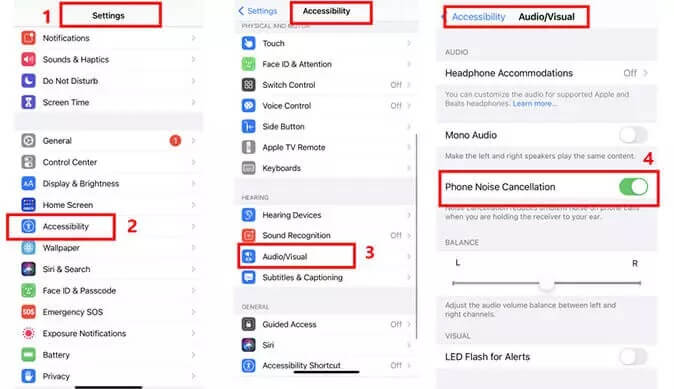 2.3. Check If iPhone Is in Headphone Mode
If the above tip didn't work, another thing you should check is if the device is in headphone mode or not. Firstly, remove (if any) debris or any kind of gunk from the audio jacks i.e. microphones or receiver. Secondly, try plugging in and then plug out the headphone you use quickly. This is important as many times the iPhone is not able to recognize that the headphones are being disconnected. So, plugging in and out several times will let the device detect the process. If you use an adapter, plugin and plug out the adapter.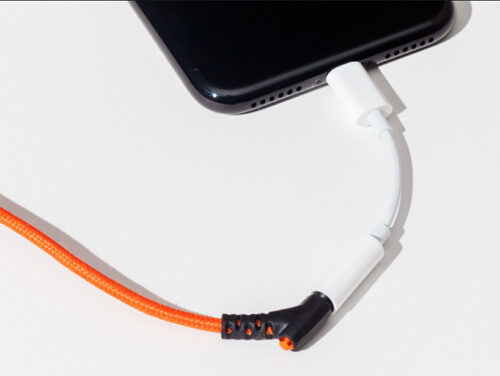 2.4. Check Receiver
When your voice cannot be heard clearly on your calls, the next thing you should try is receiver inspection. To check the receiver, follow the steps below.
Go to the Voice Memos app and open it. Record audio for a short duration.
After recording, tap on the speaker icon to play the recorded clip on speaker.
Now, tap on play button and listen to the clip through the receiver of the device.
If the sound is perfectly normal without any crackle kind of noise, the receiver is perfectly fine then. You should move to the other fix since there must be some issue with the carrier network or something else.
2.5. Turn off Bluetooth
If the receiver is good and you still cannot be heard clearly on your calls, check connections and turn off Bluetooth. Just open "Settings" > "Bluetooth" > toggle off the switch next to "Bluetooth" and disable it.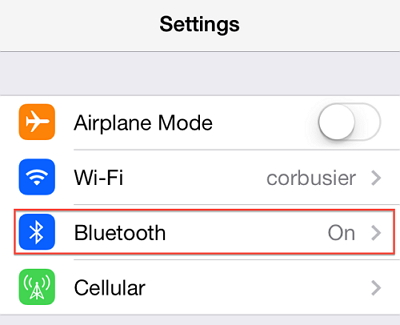 2.6. Hard Restart iPhone X
If you still don't why people can't hear me on iPhone X, hard resetting will surely help as it has worked in many cases. The steps for hard reset are a little different from earlier models. Here are the steps listed.
Press and release the "Volume Up" button quickly.
Do the same with the "Volume Down" button.
Now, hold the "Power" button until you see the Apple logo coming on the screen. You are done.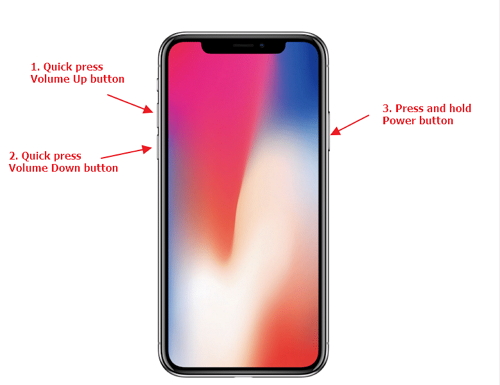 If still, the callers can't hear you on iPhone X, the next fix may help positively.
---
Conclusion
It's definite to get frustrated when you want to tell something important to your friend on call and your voice cannot be heard clearly on your call. iPhone X has complained about this issue several times. We provided you some helpful tips and solutions. We hope those were helpful to you and you could fix the issue. If your iPhone X is still within the warranty, you can just go to Apple store to exchange a new one.