We use our mobile devices for everything from checking in with family news to performing our careers while on the road. That means we need direct access to all our email features at all times. So when our AOL mail is not working on our iPhone , it can lead to missed messages and unwanted consequences. That's the reason why we've put together this guide to help you get back on track when your AOL mail is down on your iPhone.
Method 1:Turn iPhone Off and Back On
It may sound cliché, but one of the best ways to fix any problems having on your iPhone is to turn it off and back on again. That is why this is often the first step many professional tech companies suggest in their customer support sections. It is a surprisingly easy fix whenever your AOL mail is down on your iPhone.
To Restart Your iOS Device
Step 1: Long press on the power key(s) along the side of your iPhone.
Step 2: Slide the power slider to the right to turn the device off.
Step 3: Wait for 30 seconds and then long-press the power key again to turn your iPhone back on.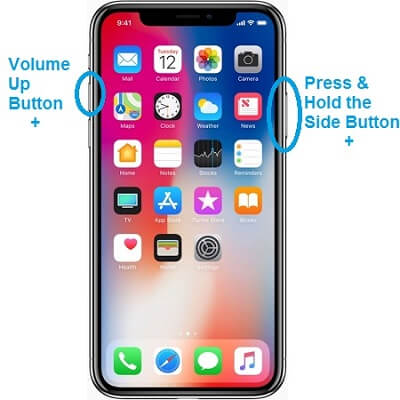 Pro:This cleans the short-term memory from your iPhone and closes out most open apps. That makes it easier for your AOL email to reconnect and function properly.

Con:The power-down sequence may be different for your iPhone model. It is either the action button on the device's right or both the volume down and action button together for newer models.
Method 2: Remove and Re-add AOL Account
There could be many reasons the account settings you have with your AOL email have gotten corrupted or mixed up with your iPhone's cache memory. To remove any of these conflicts, you'll need to follow a few steps when your AOL email on your iPhone is not working.
To Remove AOL Account
Step 1: Go Settings > Accounts & Passwords. Locate the AOL account from your list of accounts and click on it.
Step 2: Click on the Delete Account option at the bottom of that page.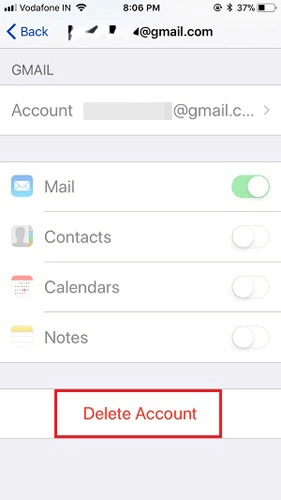 To Re-add AOL Account
Step 1: Go Settings > Accounts & Passwords > Add Account.
Step 2: Sign in to your AOL account.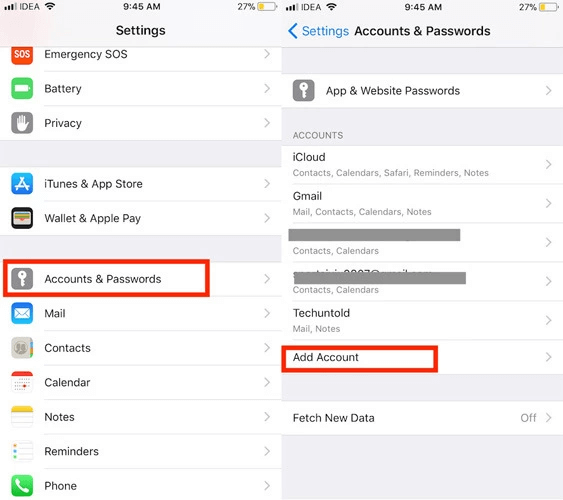 Pro: This is a simple strategy that generally takes care of any smaller memory or credentials issues.

Con: This method is an issue for users who do not remember their original login information.
Method 3: Reinstall or Update the AOL App to the Latest Version
Apple likes to update its settings, and users have to keep up for apps to work correctly. When AOL mail can't work, it may mean you need to update its version. So the simplest method to fix this issue is to reinstall or update the AOL app.
To Update Your AOL App
Step 1: Go to the app store on your iPhone and navigate the AOL app.
Step 2: Tap on the "Update" button.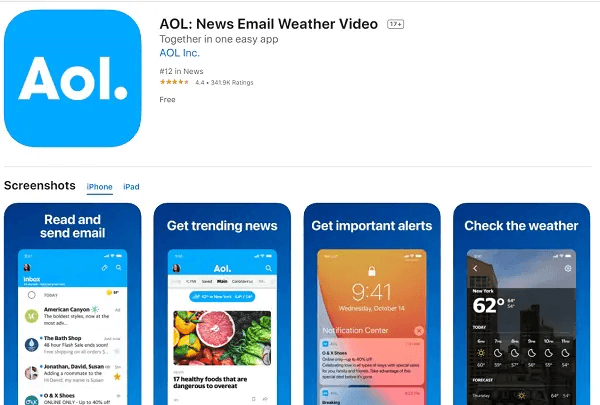 Note
If there is no update, then move on to reinstalling the app.
To Reinstall Your AOL App
Step 1: Long tap on the AOL app.
Step 2: Click the "X" in the corner to delete the app.
Step 3: Go back to the App Store and download and install the app again.
Pro: This removes any old data from the AOL app that may have been conflicting with your device and gives you a fresh start to using the mail system.

Con: You will again need your login credentials to get back on the app.
Method 4: Reset Network Settings
This step doesn't remove all information from your iPhone. It does refresh your network connections as you have just started using them for the first time. It will remove the information from Wi-Fi accounts you've been on before, so you may want to make a note of those passcodes before doing this step.
To Reset Network Settings on iPhone
Step 1: Go to Settings > General > Reset.
Step 2: Tap on the "Reset Network Settings" option and enter your passcode.
Step 3: Wait for your device to reconnect to the cellular connection or Wi-Fi you were using before.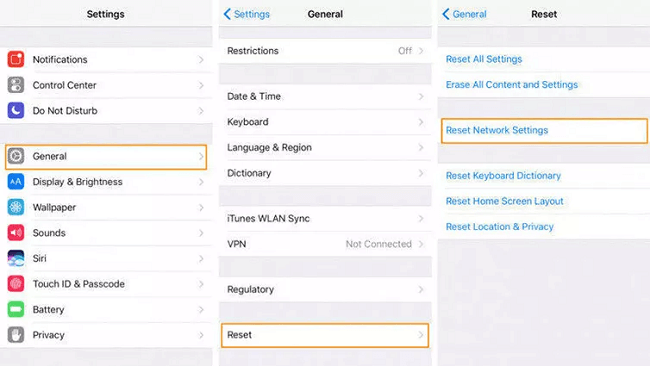 Pro: It removes old or outdated connection issues that could be preventing your AOL from working safely.

Con: You will need to reenter Wi-Fi user credentials to reconnect with those networks.
Method 5: Fix AOL Mail Not Working Issues with One-Click
If none of the above solutions work, you need a more customized and powerful application to restore your iOS. When AOL email is not working on iPhone, try iOS System Recovery software - Fixppo. It is an easy-to-use one-click solution to getting your iPhone back in working order.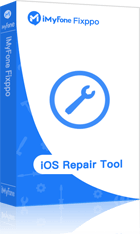 · Reset your iPhone in one click that doesn't even require a password.
· Fix your iPhone when it seems frozen or apps are no longer working without losing any of the personal data on your device.
· Downgrade your iPhone back to previous working iOS versions without jailbreak.
· 100% secure.
See how to use Fixppo to solve the AOL mail not working issue below:
Step 1.Download and install Fixppo on your PC, and click Standard Mode on the screen.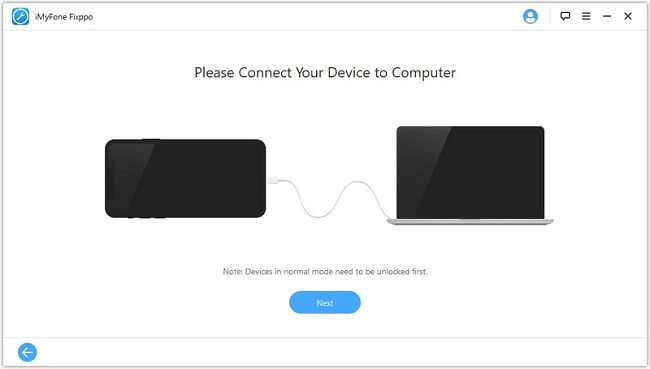 Step 2.Connect your device to the computer and click the "Next" button.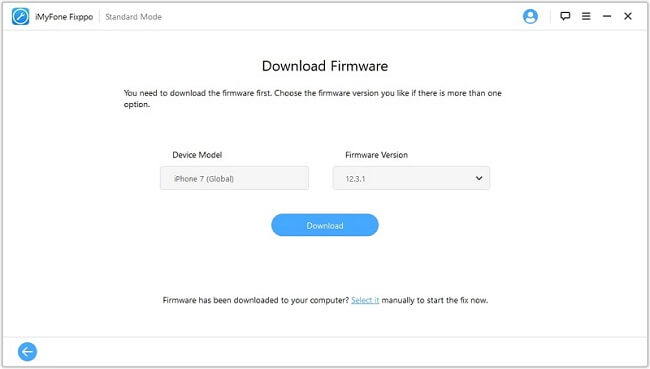 Step 3.Follow the operation tips shown on the screen to get your device into DFU mode/Recovery mode.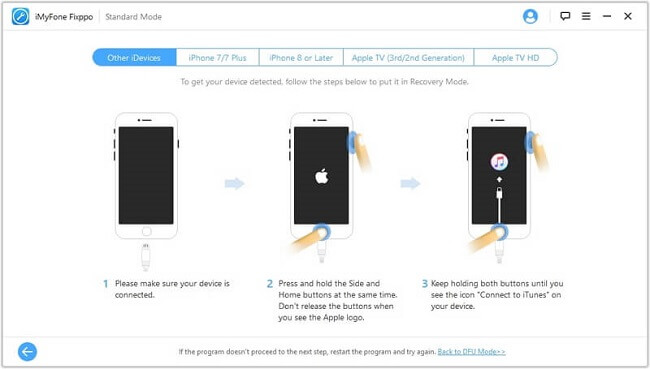 Step 4.Download the Firmware and start to fix iOS.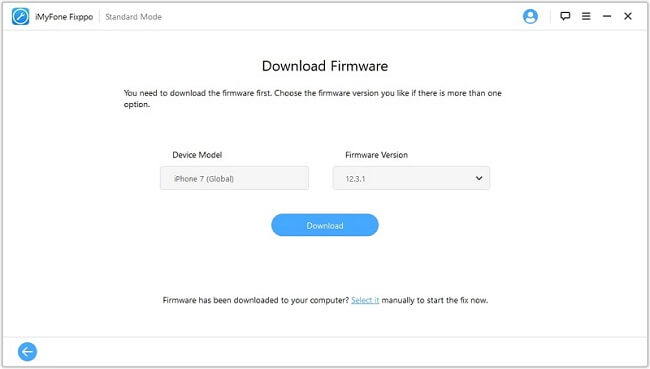 Step 5.Keep waiting for the fix procession to finish.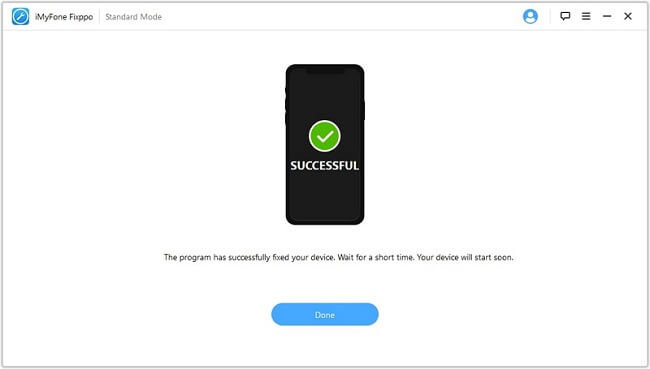 Some Questions Related to AOL Mail can't Work
1

Why is AOL email not working on iPhone?
Most often, it is because of connectivity issues like being out of cell phone range or not being on a Wi-Fi network. Always double-check your connection before running through these options to repairing your AOL email.
2

How do I reset my AOL on my iPhone?
As long as you can access your settings on your iPhone, you should follow the steps we've outlined above. If you cannot access anything on your iPhone, start by turning off your device and then turning it back on. If nothing else works, use the advanced software from iMyFone - iOS System Recovery.
Conclusion
That's all methods to help you fix "AOL mail not work in iPhone" issues. If you can't solve it manually, you should use Fixppo to do it! Try free trial by click the button below if you need!