With amazing new features and a lower price, iPhone 13 is hotter. Apple may hope to get their sales return to the peak with the series. But in fact, since the official launch of the iPhone 13 series on September 24, many users have revealed the bugs in the new iPhone.
Some users said their iPhone 13 has screen color resolution issue. The screen on the right side was originally a pure black background area, but it showed redness. After enlarging the screenshot of the area, the background color was uneven.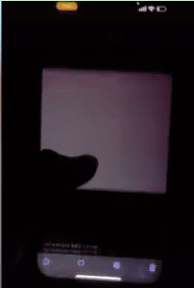 Read on to find solutions if screen color resolution is inaccurate on your new iPhone 13.
Why Is Screen Color Resolution Inaccurate on My iPhone 13?
More and more phones use the OLED technology which offers an incredibly high contrast ratio and high resolution. However, screen color resolution issue is along with it. Here are some reasons that may cause screen color resolution is inaccurate on your iPhone 13:
Something wrong with Demura or Gamma debugging
Unwanted spyware downloaded and a malware attack
Hardware issue in OLED material
4 Common Ways to Fix Inaccurate Screen Color Resolution on iPhone 13
If you iPhone 13 also has screen color resolution issue, you can follow the below four methods to reduce or fix the issue.
1. Adjust the Display and Text Size on iPhone
You can use the filters in Apple's iPhone settings to put together the colors of your device. If you find bright colors hard to see, you have the option to select Grayscale. You can also increase the intensity and hue of the filters.
Go Settings > Accessibility > Display and Text Size, then you can adjust color tint and brightness.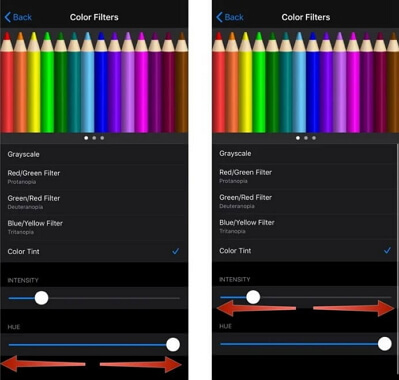 2. Reset All Settings
Restoring your Apple iPhone to the default settings will help to solve the issue. Warning all user-defined settings are reset to the default values (personal data are not affected), including Ringtones, notifications, etc.
Navigate Settings > General > Tap Reset. Note: If an app is not available on your Home screen, swipe left to access the App Library.
Tap Reset All Settings. Enter the passcode if presented.
Note: Allow several minutes for the reset and reboot processes to finish.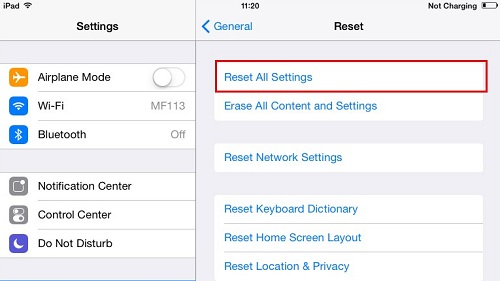 3. Restore Your iPhone
This process requires a Mac or PC. If you're using a PC, make sure Windows 8 or higher is installed and iTunes is installed. You will also need the cable that came with your iPhone or another compatible cable to connect your iPhone to the computer.
Here we take Windows computer as the example and below is the step-by-step guide:
Turn off your iPhone and put your iPhone in recovery mode. Unplug your iPhone from the PC if it's connected.
Locate your iPhone within the Finder or in iTunes on the PC that it's connected to.
Choose Restore iPhone once you see the choice to Update or Restore iPhone. Your computer downloads software for your iPhone and then begins the restore process. If the download takes quite a quarter-hour and your device exits the recovery mode screen, let the download finish, then close up your iPhone and begin again.

Wait for the process to end.
Disconnect your iPhone from the PC, then set up and use your iPhone.
Please note that all the data and setting will be erased after restoring.
4. Contact Apple Support
You can contact apple support via the numbers and website given in the iPhone box in which the mobile was delivered. It may take a few days to get the issue fixed. You can also choose to return and change your iPhone within warranty period.
Use An Advanced Tool If iPhone 13 Has Screen Color Resolution Issue
If the steps didn't fix your issue or you don't want to waiting for a long time, then try a professional tool like iMyFone Fixppo to fix iPhone 13 screen color resolution issue caused by system bugs.
It offers a 100% success rate and secure your data during fixing iPhone 14 screen color resolution issue.
You only need a couple clicks to fix the issue and Fixppo works with all iOS versions running from iOS 9 to later including iOS 16.
Anytime you wish to repair screen color resolution issue, iPad software server cannot be contacted issue, iPhone/iPad unable to check for update issue, or other system-related issues, get on it to open an entirely new world of saving for you.
It is the most popular tool to fix iOS devices with just a couple clicks and has been recommended by Makeuseof, Macworld, 9to5mac, and so on.

Please follow the steps to use iMyFone Fixppo iOS system recovery to fix inaccurate screen color resolution on iPhone 13.

Step 1. Connect your iPhone to a computer and choose the Standard Mode.

Step 2. The program will automatically detect the model of your device and show you all the available versions of firmware. Choose the version you prefer and click Download.

Step 3. Click Start to fix your iPhone. The process won't take long and your iPhone will restart normally after the fix.

Conclusion

The iPhone 13 is very new and it will have new problems like the models before it. But with our help, you can solve the problem without getting an expensive trip to apple support centre. However, if the problem remains after trying all the methods, you may need to contact Apple support to solve hardware issue.