It is needless to mention that iPhone are highly sophisticated devices with plethora of features. Despite the smooth performance, iPhone users occasionally experience some potential errors.
In fact, some of these errors are quite simple but they can be exceptionally annoying.
What if your iPhone doing things on its own? For instance, what if your iPhone typing by itself?
Do you know what it is and how to fix it? Well, this article will answer this question.
Part 1: 3 Tips before Fixing iPhone Typing by Itself
Obviously, "iPhone typing buy itself" issue can be fixed. But before we do that, there are three tips to consider.
Tip 1. Clean the Device Screen
To clean the device's screen, you shouldn't use any of the cleaning solvents. Instead, use a little amount of water with a microfiber cloth and wipe the screen. Make sure you use gentle strokes.
Tip 2. Restart Your Device
Restarting your device can fix variety of minor issues including "iPhone doing things on its own". Let's see how to restart the iPhone.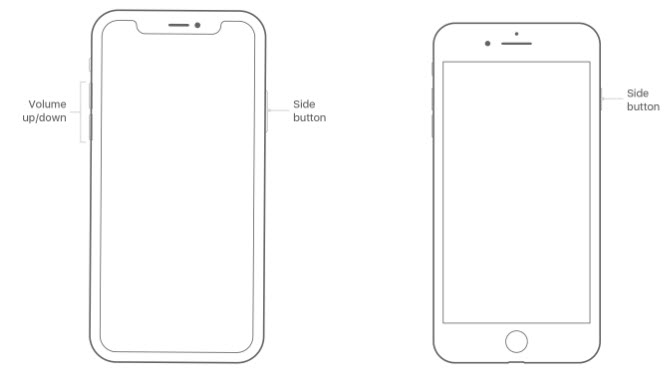 For iPhone X and later
Step 1: Press the side button, any of the volume buttons and hold them to see the slider. 
Step 2: Drag the slider so you can turn it off. 
Step 3: Once the device is turned off, switch it on by pressing the side button again. 
For iPhone 8 and older versions
Step 1: Press the top/side button and hold it to see the slider. 
Step 2: Drag the slider so you can turn it off. 
Step 3: Once it is turned off, press the Top/Side button to see the Apple logo. 
Tip 3. Back up Your Device in Advance
Creating a backup of your device is very important before you proceed to an advance fix. Otherwise, you might encounter with a data loss. You can use either iCloud or iTunes to do this.
Use iCloud
Step 1: Connect the device to a solid Wi-Fi network connection.
Step 2: Tap on the Settings and then go to iCloud. 
Step 3: Select "Backup" and turn on the option "iCloud Backup". 
Step 4: Tap on the option "Backup Now".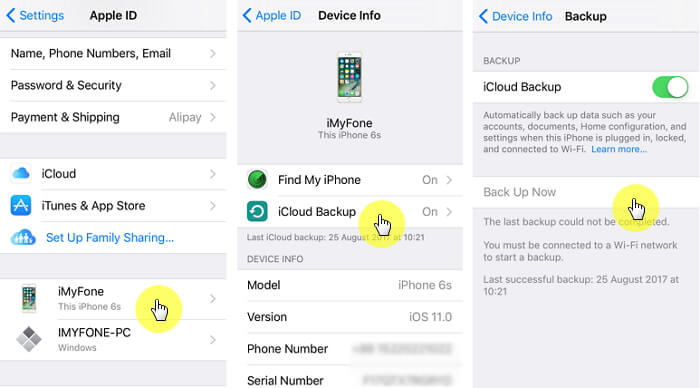 Use iTunes
Step 1: Launch iTunes on your computer. 
Step 2: Connect the iOS device to the same computer. 
Step 3: Click on File and then select Devices.
Step 4: Go to Backup or Back Up Now.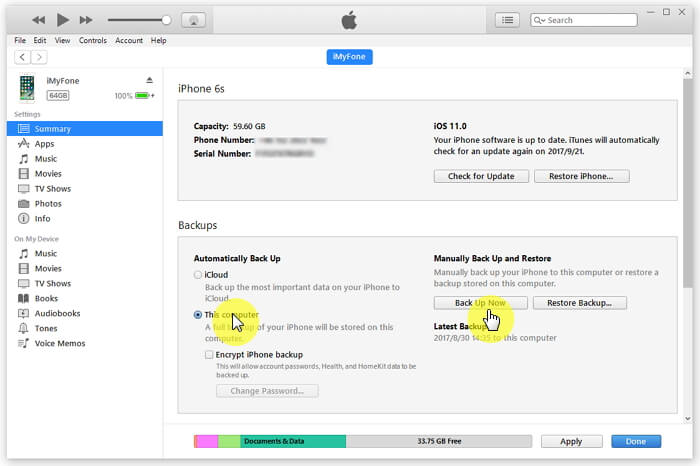 Part 2: Top 5 Ways on How to Fix iPhone Typing by Itself
Now, lets take a look at the most effective ways to fix this issue.
Way 1: Update Your Device
The first way to fix iPhone screen doing things on its own error is to update the device.
Step 1: Make sure that your device is fully charged and connected to Wi-Fi. 
Step 2: Go to Settings and select General.
Step 3: Go to Software Update and tap on the option labelled Download and Install. 
Step 4: Then, tap Install to get the device updated now.
Step 5: Provide the password when prompted.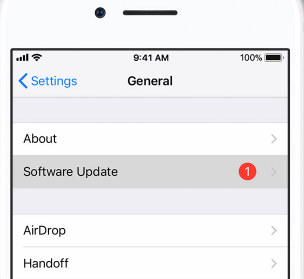 Way 2: Fix iPhone Typing by Itself without Data Loss
If you need to fix the above issue without causing any data loss, you should use a professional software. In this case, our recommendation is iMyFone Fixppo.
iMyFone Fixppo is a special software that can fix a large range of issues associated with iOS devices.
It is the best iTunes alternative. Its exclusive technology makes it possible to fix the problems that iTunes cannot fix.
It comes with an easy-to-use interface that helps you repair your device within minutes.
It has full compatibility. All iOS versions and iOS devices are supported.
Here's how to fix the above issue using Fixppo's Standard Mode. With the Standard Mode, you will not experience any data loss.
Step 1.Open Fixppo and click on Standard Mode.  Get the device connected to the same computer and hit "Next". Your device will be detected by Fixppo. If it isn't detected, you should put the device in DFU/Recovery mode.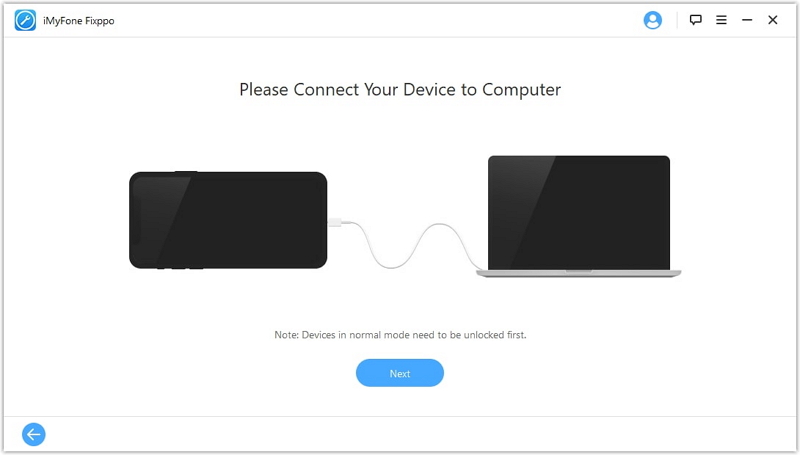 Step 2. After confirming the information of your device and firmware, the program will automatically start to download the firmware. After downloading the firmware, the program will verify it.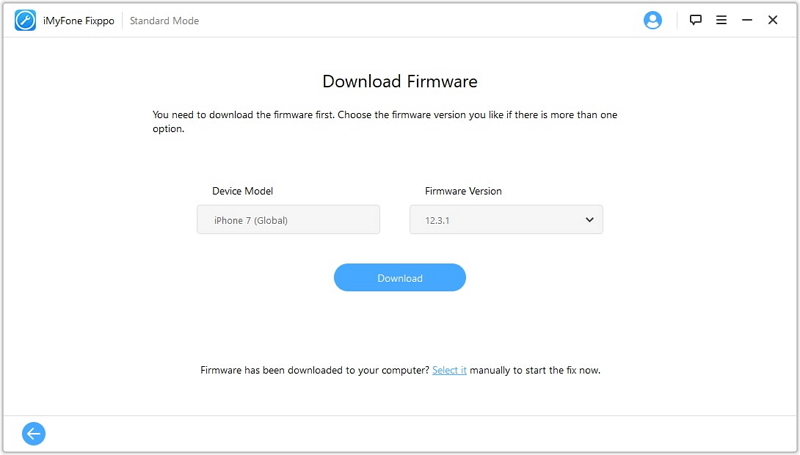 Step 3.Then press "Start" button and the program will start fixing the device. Make sure that the device is connected to the computer through the process. At the completion, the device will restart.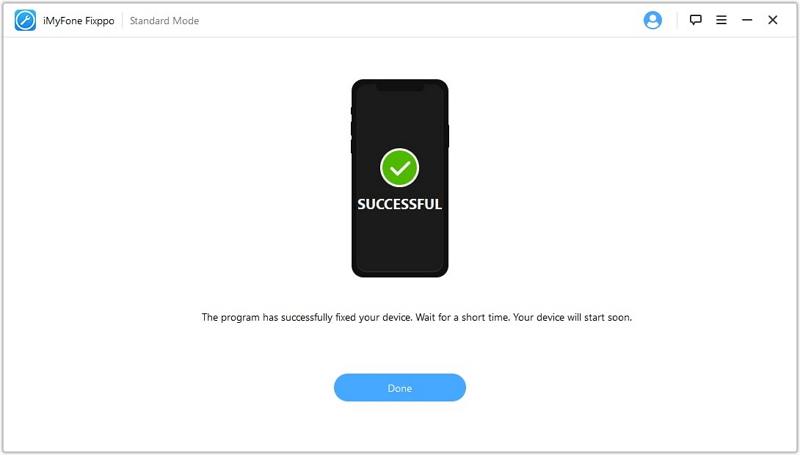 It has been recommended by Macworld, Cult of Mac, Payetteforward, Makeuseof and so on.

Way 3: Erase All Data and Settings
If you don't want to keep your data (or if you have already created a backup), you can consider erasing all the data and settings (perform a hard reset).
Step 1: Go to Settings and tap on General. 
Step 2: Scroll down the screen and select "Reset".
Step 3: Select "Erase All Content and Settings" and click "Erase iPhone". 
Step 4: Then the program will start to restore the device to its factory state. Now, you can start setting up the device.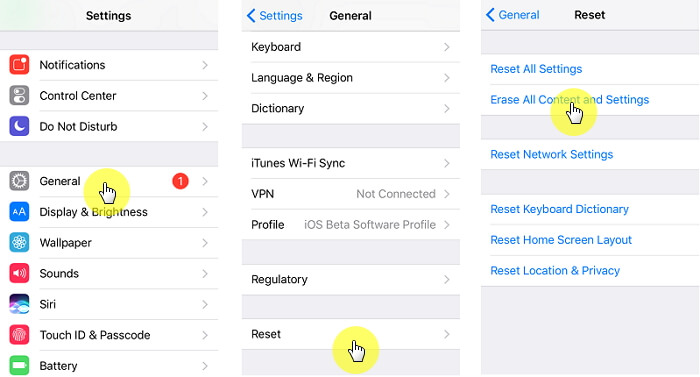 Way 4: Fix iPhone Typing by Itself via Advanced Method
If the standard mode of Fixppo doesn't fix iPhone doing things on its own, you can try its advanced mode of iMyFone Fixppo. Please note that this mode will erase all the data.
Just like "Way 2", the steps are same except that you have to select "Advanced Mode" instead of "Standard Mode". This success rate of advanced mode is higher than that of standard mode.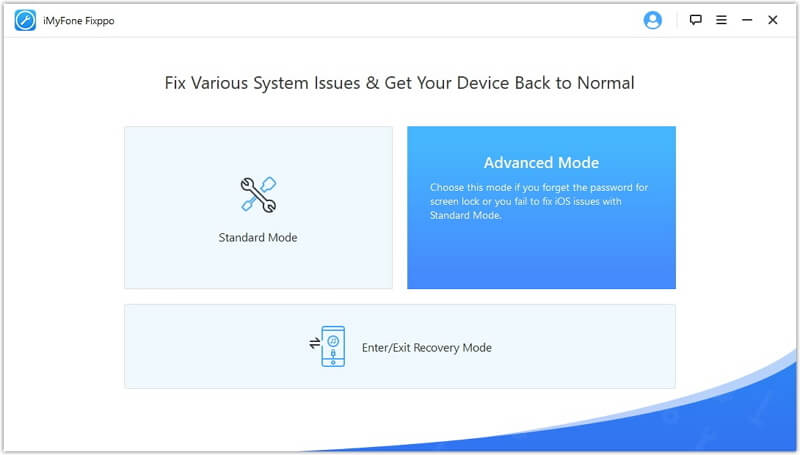 Many users have sent the feedback to us and here is one of them.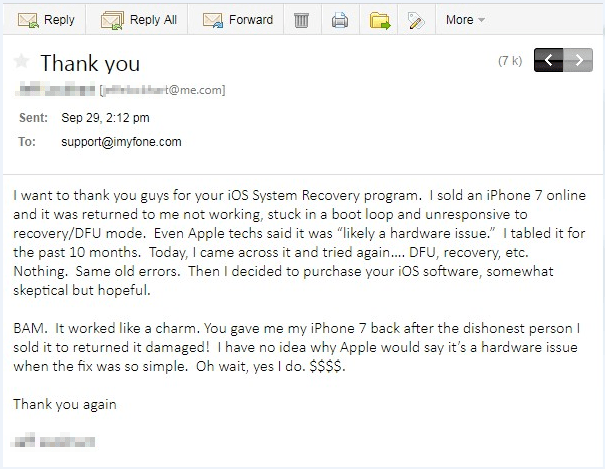 Way 5: Apple Service Center
If you still cannot get the issue fixed, you should take your device to an Apple Service Center to  check whether there is something wrong with the hardware.
Conclusion
You can try the options mentioned above and get your device back in normal status. Feel free to leave us a comment about your overall experience which will be helpful for other readers.