Finally, the release of iOS 16 comes with a feature that should have come out years ago: haptic keyboard. Those who enjoy this kind of haptic feature no longer have to rely on a third-party keyboard. However, things didn't go as smoothly as expected.
Many users complain online that the iOS 16 haptic keyboard not working and they are asking for a quick solution to it. If you're the one who strives to find out the answer, this article will surely help you out with 6 fixes.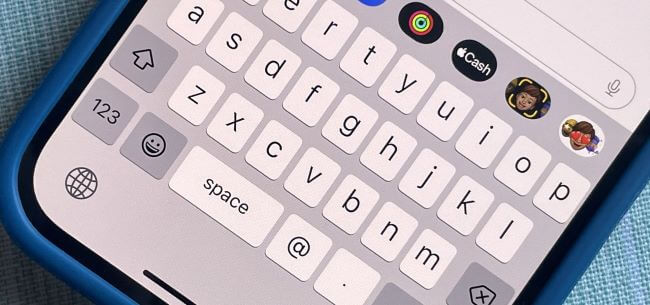 Part 1. What Does Haptic Keyboard Mean?
To be honest, this haptic keyboard feature should be no stranger to many iPhone users, but it's certainly new to the iOS keyboard.
Once the haptic keyboard feature is enabled, you can get that tick feeling or slight vibration at your fingertips when you are typing on the keyboard. It focuses more on the tactile response but not the sound.
Part2. How to Enable iOS 16 Haptic Feedback Keyboard?
One noticeable thing here is that: After you update to iOS 16, the haptic feedback keyboard feature is turned off by default, so don't jump to the conclusion that your iPhone haptic keyboard is not working at the very beginning. Here, I will show you how to enable the haptic feedback keyboard.
Go to Settings, tap Sound & Haptics.
Scroll down to find Keyboard Feedback, then toggle on the button next to Haptic.