Question
Hi there! I need help regarding an annoying issue. Actually, my iPhone contacts shows "Maybe" against several contact names in my contacts list. What's worse, it isn't going away. Please help! My phone is running iOS 16.
We do understand the predicament that you're experiencing and are more than happy to help you with the best possible solutions for iPhone contacts coming with "Maybe". Actually, it is a feature offered by Apple that comes into action when you get to receive a call or text from an unknown number (not saved in your contact list already). Once this feature gets activated, your iPhone tries to speculate the most probable name of it, for your convenience. This doesn't always bring you the correct results but often it does.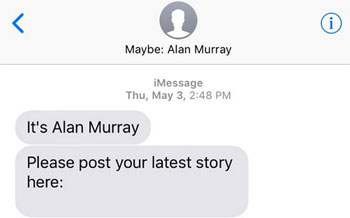 Now that you've understood about this feature, let's explore how to resolve the issue that your iPhone Contacts comes with "Maybe" even when you are using iOS 16.
1. Disable Find Contacts in Other Apps
Let's suppose you receive an email or a message from an unknown number that contains a name which can be linked to it. For instance, an email or message that says, "Hi, this is Jane Willis." In such a case the 'Maybe' feature comes into play and automatically creates a contact name as 'Maybe: Jane Willis'. In such a case try disabling the 'Find Contacts in Other Apps' with the steps available below. Launch 'Settings' > tap 'Contacts' > choose 'Siri & Search' > toggle off 'Find Contacts in Other Apps'.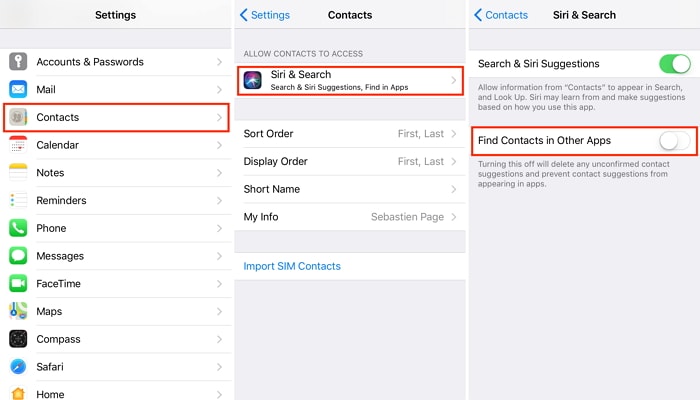 2. Delete and Then Add the Contact
If the above solution doesn't bring you results then try deleting the respective contact and re-add them to your contact list if it is already in your contact list. Let's understand how.
Launch the 'Contacts' app and then delete the respective iPhone contacts that show "Maybe".
Now, re-add the same contact to your list using the 'Create New contact' option and check if it still displays 'Maybe' or not.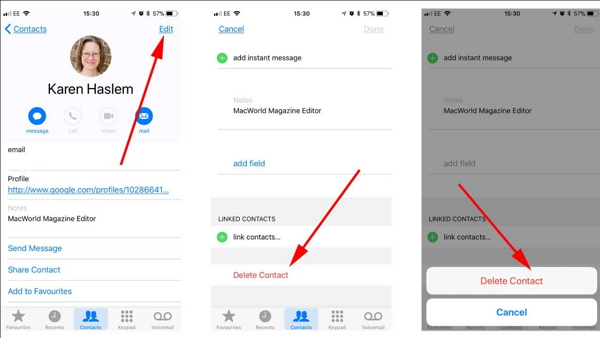 3. Add Maybe Contacts to Your Contact List
Get into the thread that shows 'Maybe' next to a contact and then tap on the information icon on top right to access its respective contact information. Now, hit the 'Create New Contact' or 'Add to Existing Contact' depending upon your preference to add the Maybe contact to your contact list.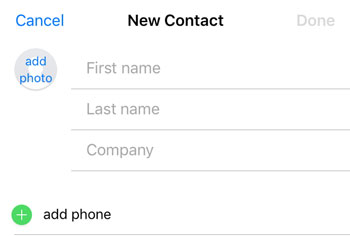 4. Ask the People If They Have Changed Phone Number
There's strong chance that your respective contact that shows 'Maybe' could have changed their older number and is no longer active. This, in turn, could have triggered iPhone contacts to say "Maybe". Therefore, try connecting with the said person and reconfirm that if they have changed their phone number or not.
5. Delete the Message that Is Causing the Problem
Sometimes, some problems can easily be resolved with a simple solution. Therefore, try deleting the message or email that is causing the problem of iPhone contacts showing "Maybe". Now, check if the problem persists or not.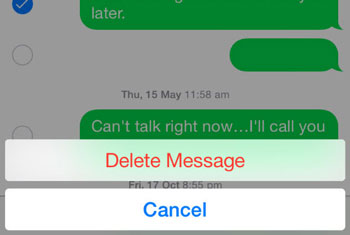 6. Check the Apps that Have Access Your Contacts
To avoid the problem of iPhone contacts showing Maybe, you can check the apps those have been granted with the privilege to access your contacts and disable the access one by one to know which one is causing the problem. Head to 'Settings' > tap on 'Privacy' > select 'Contacts'. All the apps that have access to your contacts will now be visible on your screen. You can just now test one by one.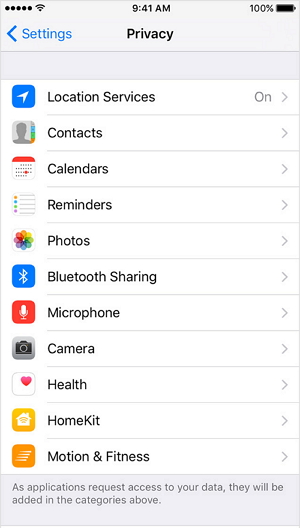 7. Reset All Settings
There's yet another solution to rectify the problem that iPhone contacts say "Maybe". For this you need to reset all settings of your iPhone. Here's how to do it.
Get into the 'Settings' section of your iPhone. Tap the 'General' option and scroll down to select 'Reset'. Lastly, hit the 'Reset All Settings' and confirm your actions.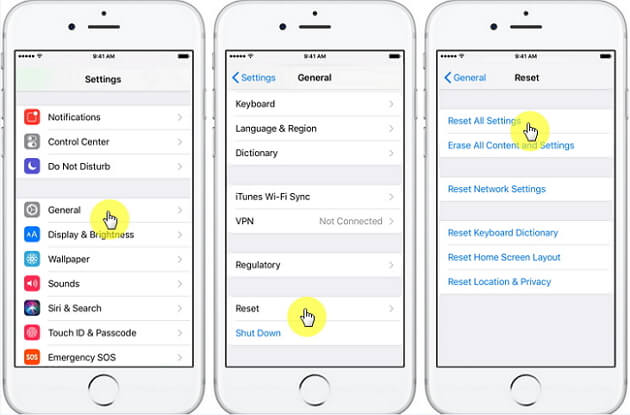 8. Try a Tool to Fix the Problem of Maybe Contacts (iOS 16 Supported)
If you are still reading the article, then perhaps the aforementioned solutions may have not resolved your issue of iPhone contacts showing "Maybe". Fret not, we're not done yet. This could be caused by iOS glitches, especially when there are many Maybe contacts. Here we bring you the best solution that can efficiently resolve all sorts of iOS related issues in just a matter of a few clicks. iMyFone iOS System Recovery (iOS 16 supported) is one of a kind tool which is highly proficient in resolving all iOS issues including the problem of iPhone "Maybe" contacts. Being the most trusted and recommended tool in fixing iOS problems such as iPhone stuck in recovery mode, iPhone black screen, white screen, iPhone won't turn on and so on, this tool also has the highest success rate in fixing iOS issues. So, let's now understand how to use this tool to resolve your iPhone maybe contact issue.
Step by Step Tutorial
Step 1 – Get this powerful tool downloaded to your computer, install it and then get your device connected with your PC. Now, launch the iMyFone iOS System Recovery and opt for the 'Standard Mode' button out of the 3 modes available on your screen.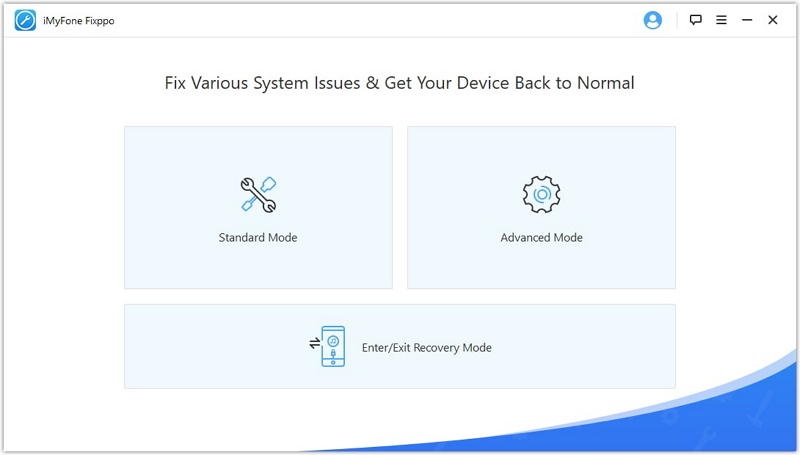 Step 2 – Next, force your device to enter the DFU/Recovery mode. For this, you need to simply follow the onscreen tutorial carefully. Once done, hop on to the next step.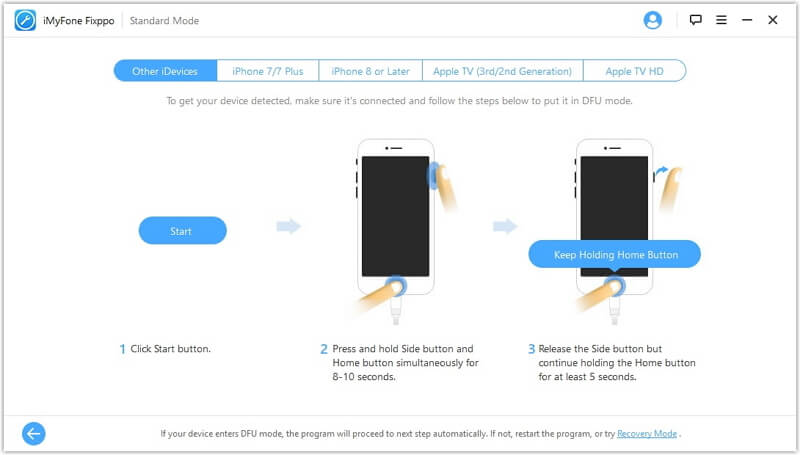 Step 3 – On the next screen, the software will detect your iPhone's information and the latest compatible firmware version for it. Verify the details and hit the 'Download' button.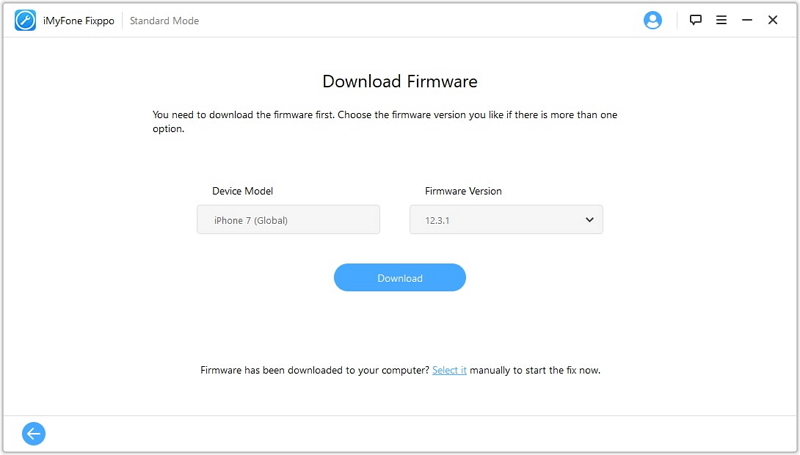 Step 4 – Lastly, when the firmware download is complete, you need to hit on the 'Start to Fix' button to initiate fixing up of all your iOS related issues. Wait for the process to complete and we're positive that this powerful tool will rectify your issue of iPhone contacts coming with "Maybe".