Question
Hi, I have recently updated my iPhone 7 to iOS 14 but since I've updated it, my personal hotspot is not working anymore. Anyone can tell me why is my hotspot not working and how can I fix this?
Personal hotspot can be a useful feature in an iPhone since it helps in sharing iPhone's network connection between different devices. You can straightforwardly share and pair the network with your friends or family whenever needed. When it stops working or doesn't allow connection to other devices because of installing the lates iOS 15/14, it is seriously a disappointing moment for you. Therefore, we brought some easy tips you should perform in order to find out why your iPhone hotspot is not working.
5 Ways to Fix iPhone Hotspot Not Working
1. Check with Your Carrier & Enable Cellular Data Plan
The primary thing you should have known about is whether you have power to use personal hotspot enabled by your carrier. Putting it simply, you need to contact your carrier in order to verify that the personal hotspot on your iPhone is enabled on the cellular data plan or not. Chances are that your carrier is restricting you from using personal hotspot on the cellular data plan. Therefore, contact your carrier and enable cellular data plan to use personal hotspot feature smoothly.
2. Turn on & Then Turn off Airplane Mode
One of the reasons for iPhone hotspot not working in iOS 15/14 may be a problem in the data connection. You need to turn on and off Airplane Mode in your iPhone to have a test. To do that, go to the "Control Center" by swiping up the screen from the bottom. Now, look for "Airplane" icon and toggle it on. Wait for a couple of seconds and then turn in off by toggling again. Your cellular network will probably connect again making personal hotspot active ultimately.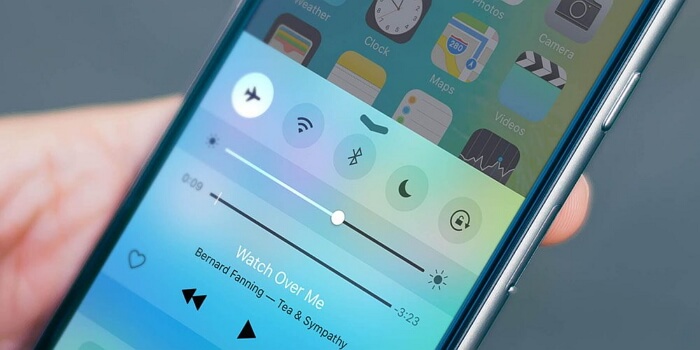 3. Try Other Connection Methods
When personal hotspot is not working using Wi-Fi, you can try other connection mode since you have 3 personal kotspot modes. Therefore, switch to another mode like you can go for USB connection or bluetooth connection as an alternative for Wi-Fi. This will probably fix the issue.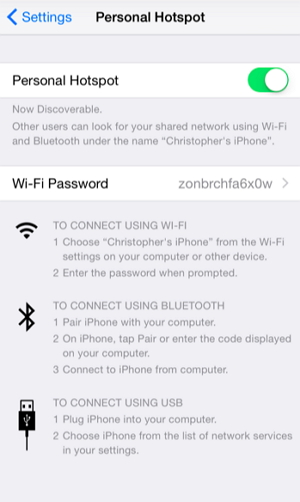 4. Reset Your Network Settings
Another method you can try to fix personal hotspot not working issue is by resetting the network settings in your device. This has worked many times for different problems. Also, please note that this will wipe away your old Wi-Fi passwords you used before and your Bluetooth or VPN networks etc. will be removed. So, this is suggested that you save them somewhere so that after losing them, you can get them back. Follow the steps to reset network settings:
Open "Settings" in your device and tap "General".
Go to "Reset" and then "Reset Network Settings".
If asked passcode, enter it and tap "Reset network Settings".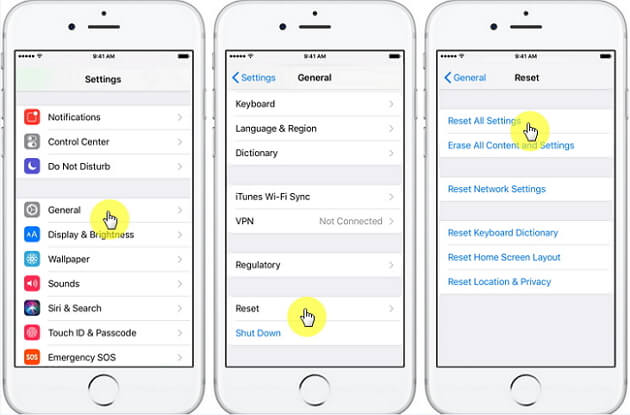 5. Fix iPhone Personal Hotspot Not Working Without Data Loss
If unfortunately, all the above solutions didn't help you and still your iPhone personal hotspot is not working, the problem may be the iOS related issue. This can only be fixed with the help of iMyFone iOS System Recovery. Your device can be back to normal after performing just simple steps. The specialty about this tool is that it fixes multiple types of iOS issues effortlessly. Furthermore, the software has been successful in attaining the popularity and admiration by many popular media sites.
Key Features:
This excellent tool offers 3 modes which are "Standard Mode", "Exit Recovery Mode" and "Advanced Mode". It is able to fix a lot of iOS issues without any loss of data.
The program can fix the issue like iPhone stuck in restarting loops, recovery mode, DFU mode etc.
It is very safe and easy to use.
All iOS devices including iPhone 12/11 and all iOS versions including iOS 15/14 are supported.
How to Fix iPhone Hotspot Not working in iOS 15/14 Using the Tool
Step 1 – Open your PC and launch iOS Sytem Recovery. Choose "Standard Mode" from three given modes and connect your device to the PC.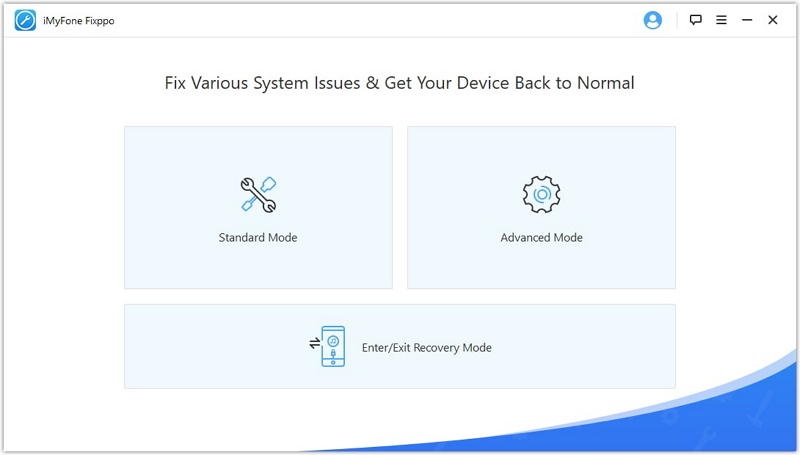 Step 2 – Now, proceed by following the steps on the screen to put your iPhone into DFU mode.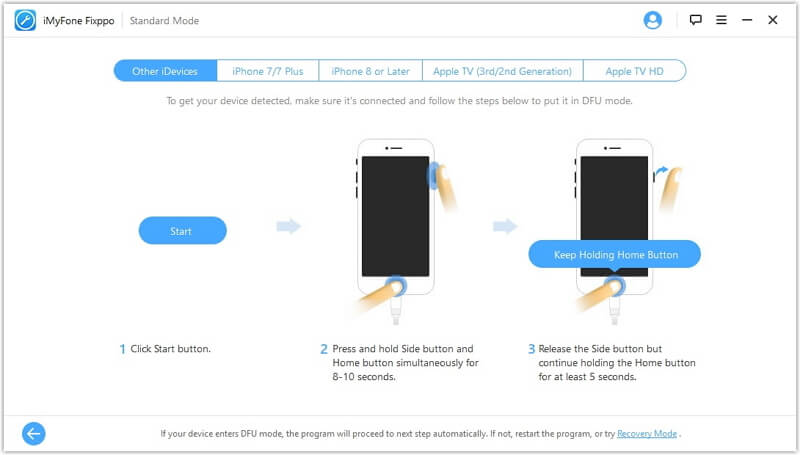 Step 3 – After this, click on "Download" in order to install the latest firmware. It is the specialty of the program that it downloads the software itself by detecting the device.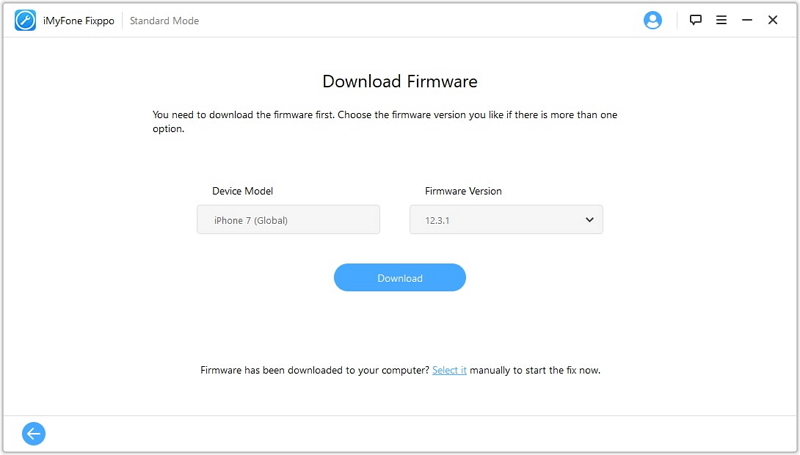 Step 4 – At last, click on "Start to Fix" and the problem will start fixing and soon you will not asking the question why my iPhone hotspot not working.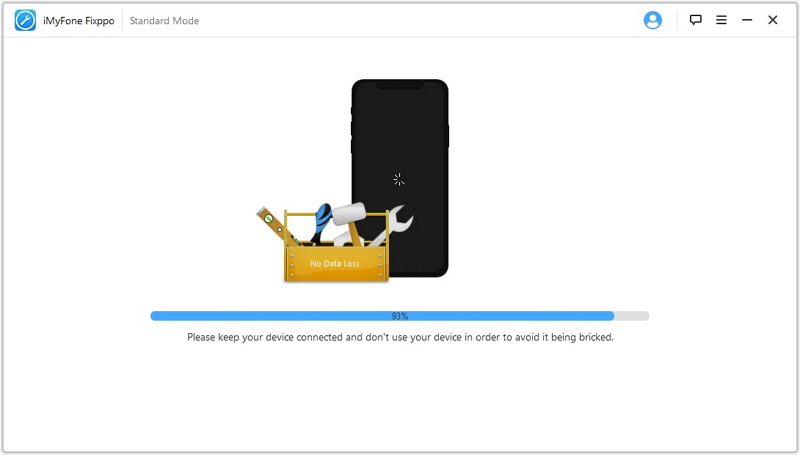 Conclusion
Those were some common tips that you should try when your personal hotspot fails to work. While updating a new iOS, there is always a possibility to occur this or other kinds of error. Sometimes, it is because of iTunes or sometimes iOS itself. When your iPhone hotspot is not working in iOS 15/14, make sure to read the article thoroughly and get the clear picture of what you are stuck with. Hope you got what you wanted.