It's not uncommon to find an iPhone frozen on the lock screen. Your iPhone must be like a brick when this happens. In case your iPhone got a frozen lock screen and you want to get rid of it, we are happy to be at your side.
Whatever might be the reason behind this stuck screen, we hope our solutions would positively relieve you. Go through this article to uncover the best solutions for resolving this iPhone frozen on lock screen problem.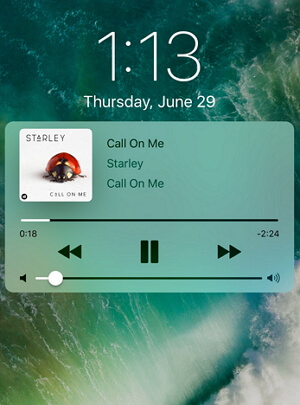 Here is the comparison table for you before checking all the details.
| | iMyFone Fixppo | Restore iPhone via iTunes | Force Reboot iPhone | Ask Someone for Help |
| --- | --- | --- | --- | --- |
| What Issues Can Be Solved | All system/software issues | Some software issues | A few software issues | Only minor glitches |
| Success Rate | High | High | Medium | Low |
| Difficulty | Easy | Complex | Easy | Complex |
| Required Time | Short | Long | Short | Long |
| Data Loss after Fixing | No | Yes | No | No |
Method 1. Fix iPhone Stuck on Lock Screen without Data Loss
In case you need a method with a 100% success rate, then you should try iMyFone Fixppo iOS System Recovery without any delay. Whether your iPhone lock screen is frozen or has other system-related issues, this software can help you fix the problem easily.
iPhone 12/11/X/8/7 and other iOS devices are all well supported. So if your iPhone stuck on passcode screen, you can count on this tool because it has been recommended by many professional websites.

Here is how to get your iPhone frozen on lock screen back to normal using iMyFone Fixppo iOS System Recovery without data loss. Now install it on your computer first and launch it.
Step 1:  Get a lightning cable and then connect your iPhone with a frozen lock screen to the computer. From the iMyFone interface, select the 'Reset iDevices' after connecting your iPhone.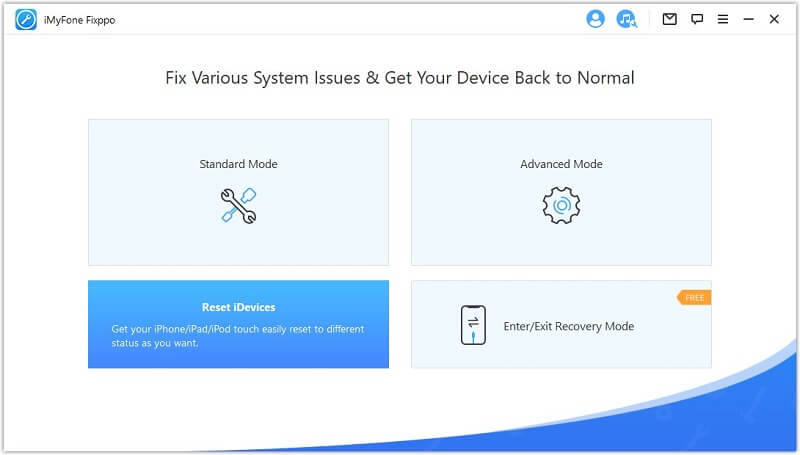 There are 2 unique modes to reset your iPhone - "Standard Reset" and "Hard Reset". If you have the password for your device but it is stuck, simply use "Standard Reset". If you forgot the passcode that makes your device stuck on the lock screen, use "Hard Reset" mode.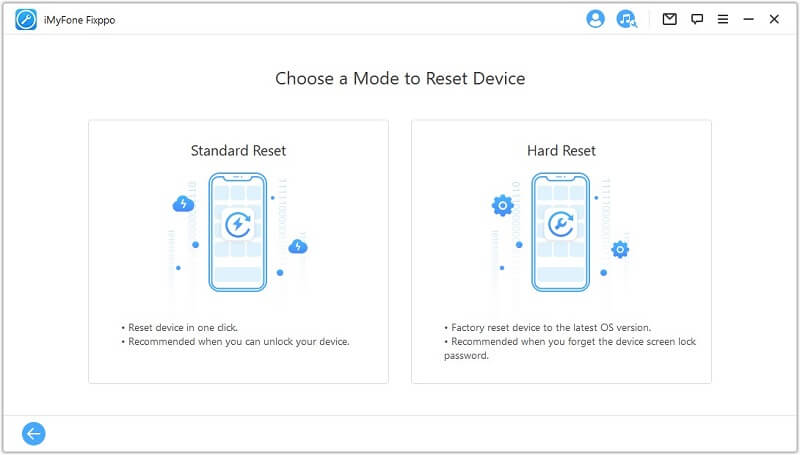 Step 2:  Select "Hard Reset" to factory reset your iPhone.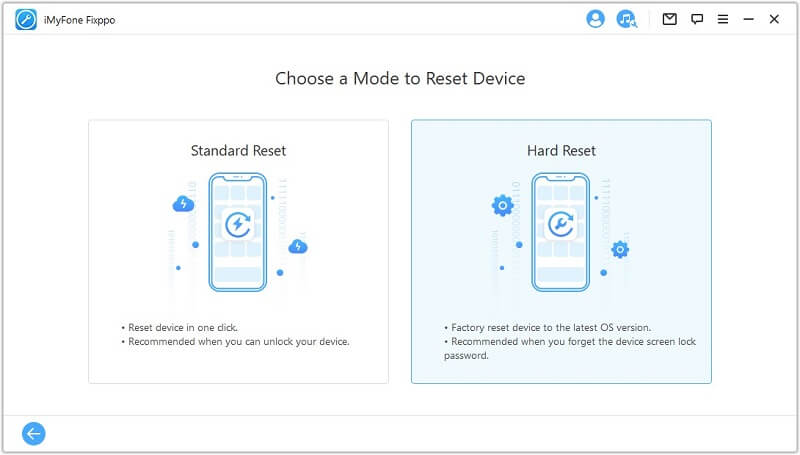 Step 3:  Click on Back Up Now on the pop-up window. If you don't need to back up, click skip.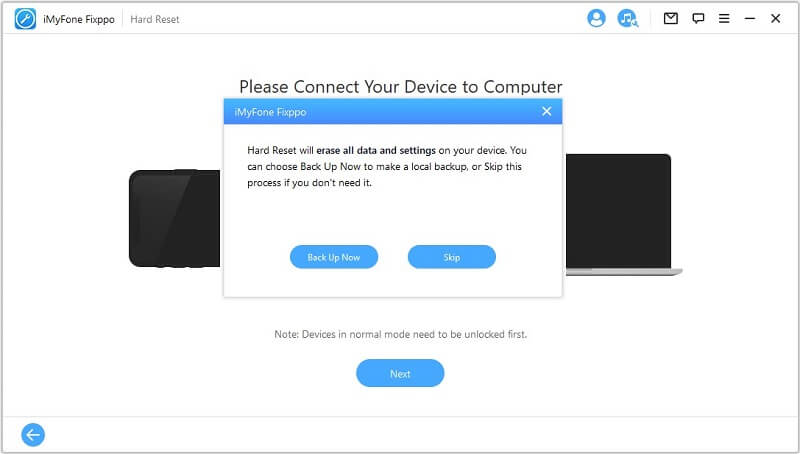 Step 4: Once Fixppo helps you to back up your iPhone. It will tell you to download the firmware package to factory reset your device.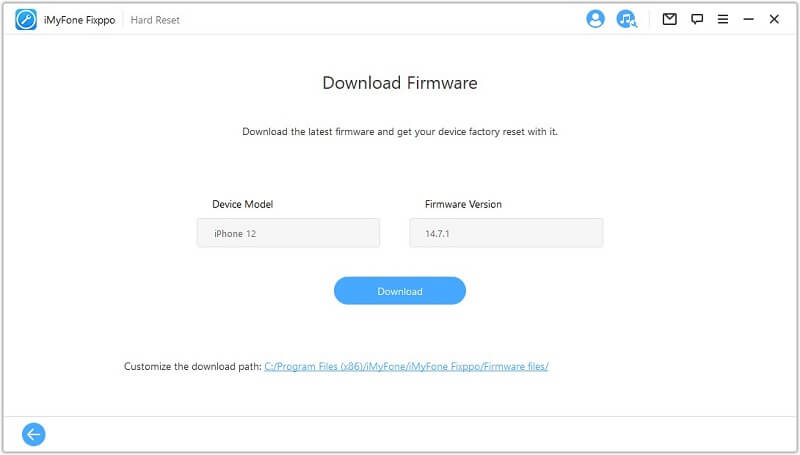 Step 5: Click on "Start" to factory reset your iPhone. During the process you will be asked to put your iPhone into Recovery/DFU mode, follow the instructions to do it.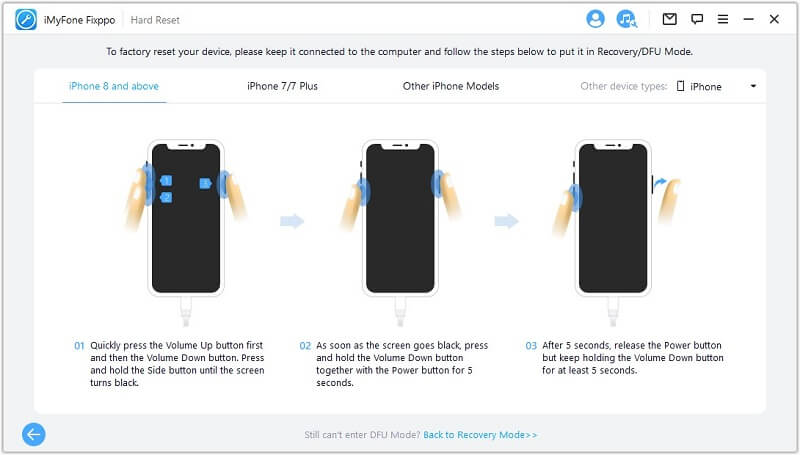 Your iPhone will be reset to the original settings shortly meaning your iPhone Frozen on Lock Screen will be fixed.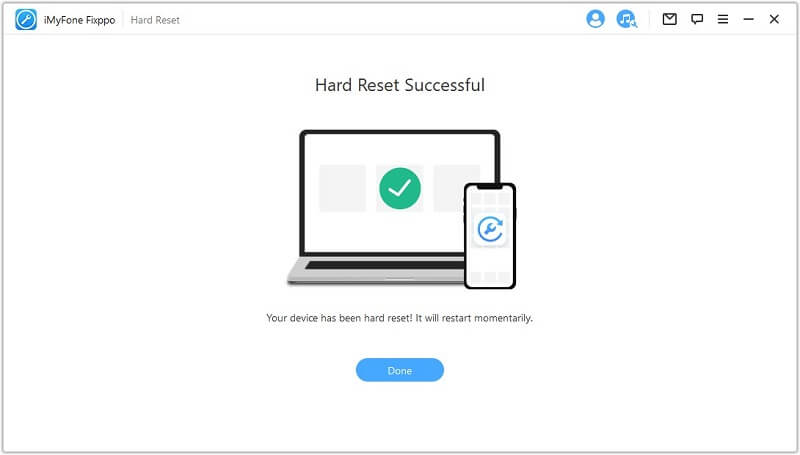 Method 2. Restore iPhone with iTunes Using Recovery Mode (Data Loss)
Apart from the above-mentioned procedures, you can also try restoring your iPhone using recovery mode. Recovery mode is beneficial as it deeply wipes out the problems with your iOS by reinstalling the firmware on your iOS device - free just like when you turned it on for the first time. Here are the steps –
Update your iTunes to the latest version. Connect your iPhone using a USB cable and then launch iTunes.
Force restart your iPhone using the steps mentioned on the 'Force reboot iPhone' section of this article. But, don't release the buttons when you see the Apple logo. Instead, continue to hold them down until you see 'connect to iTunes' or 'connect to computer' on your iPhone screen.
Now, iTunes will detect your iPhone in recovery mode. Select the 'Restore iPhone' button and iTunes will wipe out all your data and then reinstalls the iOS firmware.
Once your iPhone gets restored, set it up. It should get out of the frozen lock screen and work perfectly now.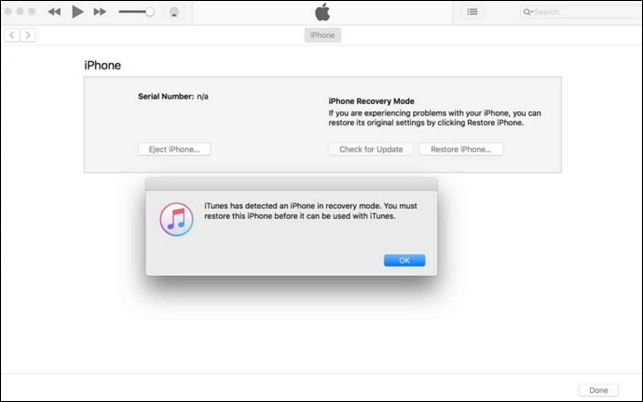 Method 3. Force Reboot iPhone with a Locked Screen
If the above process went futile, you can always try force rebooting your iPhone. Most of the iOS issues including the iPhone stuck on the lock screen can get resolved with a force reboot. Here is how to force reboot your iPhone with locked screen:
For iPhone 6/6S and earlier/iPad/iPod Touch
Hold down the 'Home' and 'Sleep/Wake' buttons simultaneously until the Apple logo is visible.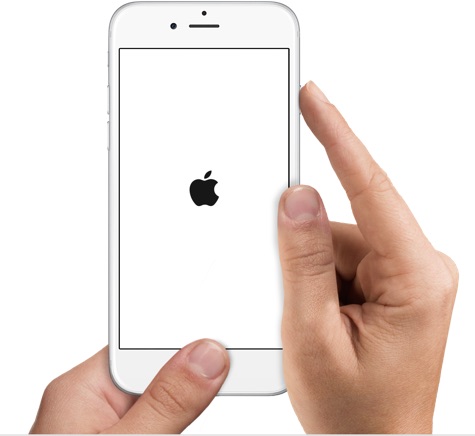 Push and hold the 'Sleep/Wake' and 'Volume Down' buttons together till the Apple logo appears on your screen.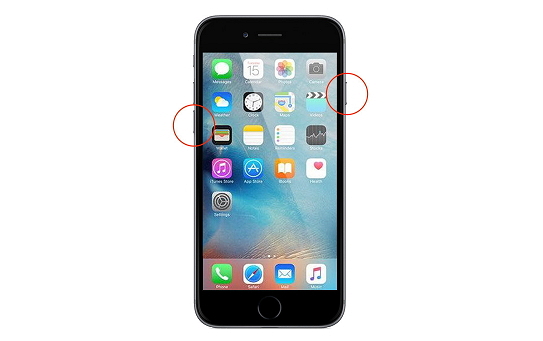 Quickly push and un-hold the 'Volume Up' button and then repeat the same for the 'Volume Down' button. Now, hold down the 'Sleep/Wake' button till the Apple logo is visible.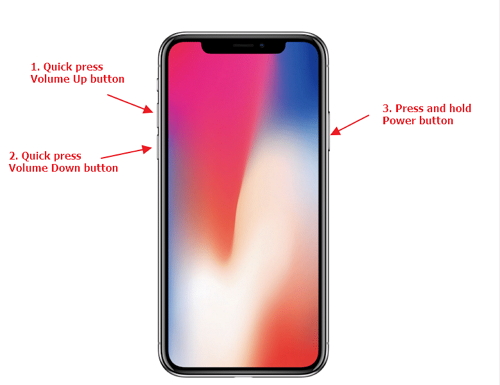 Let the iPhone restart and you can see that the frozen screen has been unfrozen.
Method 4. Ask Someone to Call You
When you find your iPhone frozen on the lock screen, the first thing you can try is asking someone to call you. Sometimes with a call, the phone screen wakes up and gets unlocked.
Ensure that they call you on the same number that is mounted on your frozen iPhone, not on an alternate number. This is a basic practice and minor issues related to your iPhone screen should be resolved by this.
Conclusion
The last two simple methods have a relatively low success rate, so if you do not want to waste a lot of time, you are supposed to try the most effective iMyFone Fixppo. Feel free to leave your comments below if you do have some thoughts.