Is your iOS 17 face unlock not working after the official update release? We have the solutions for you!
Although the iOS 17 has proved to be a much better version of iOS 16 with so many promising features, it also brought a few bugs for some users. Many users have reported that the Face ID is not working with the update. No doubt this was a major concern, but it's not difficult to fix. Give this guide a read, you will have your solution for the iOS 17 face unlock not working issue.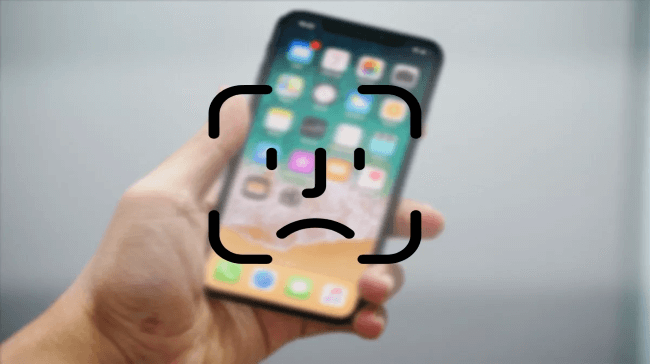 Situations Where Face ID Unlock is Not Supported
You may think your expensive iPhone is broken if your Face ID is not working. Well, that's not always the case. In certain scenarios, iOS blocks the Face ID by itself. The Face ID may become unresponsive because of the following reasons:
Your phone is in a relatively low version.
The attention-aware feature may be enabled.
You may be holding your iPhone in landscape mode.
Your phone is stucked in some minor technical errors.
Fix iOS 17 Face Unlock Not Working (No Data Loss)
iMyFone Fixppo is a quick fix in case any of your apple devices run into some problems like iOS 17 face unlock not working, iPhone stuck on Apple logo, etc. All can be solved without delay.
●Features That Make It Stands Out from Others: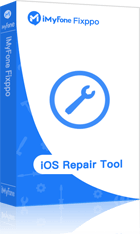 · Fix face unlock not available problem within four steps.
· Promise to solve problems safely without jailbreak.
· Easy to use with high success rate.
· Help to remove minor bugs without losing data.
Limited Time 10% OFF Coupon Code for iMyFone Fixppo: YTR5E7
●Steps to follow for fixing face unlock not working in iOS 17:
Step 1: Launch and install Fixppo to your computer, then choose the standard mode. This mode is good enough to solve common iOS device issues and does not delete any of your data.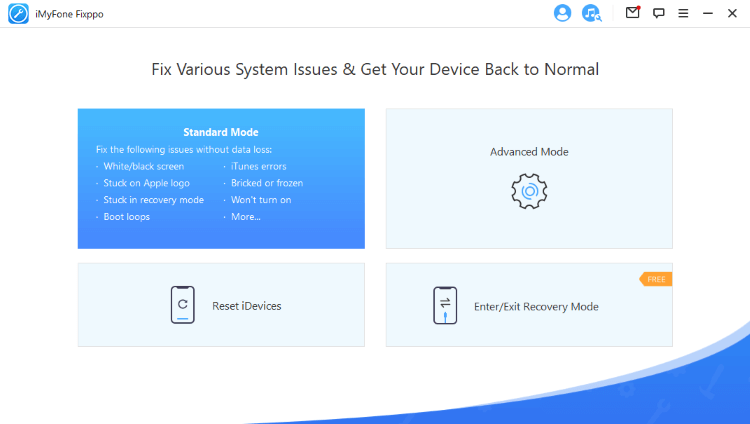 Step 2: Connect your device to the computer with a cable and follow the instruction to enter Recovery Mode.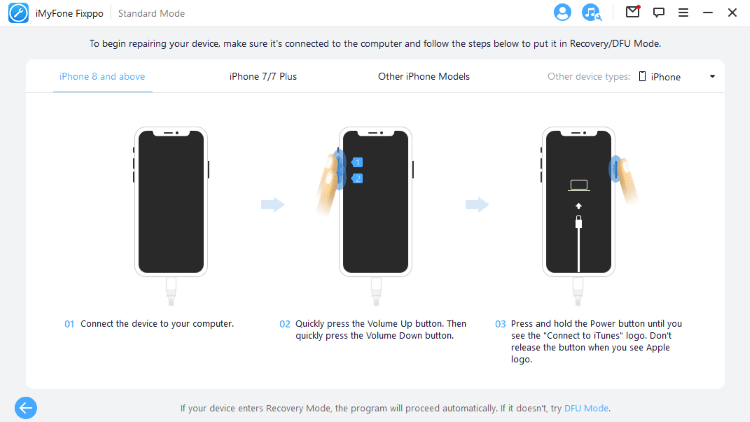 Note
If your device fails to enter recovery mode as instructed, you can enter DFU Mode by following the steps.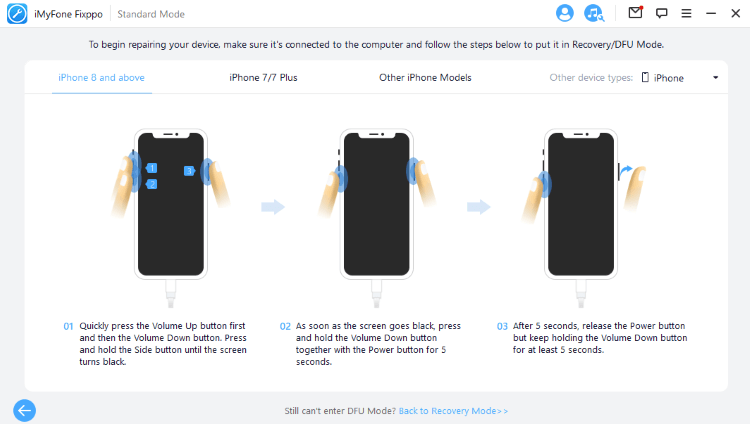 Step 3: Now you need to download firmware to your device. The software will automatically show you the best option available for you. Choose the firmware and click on download.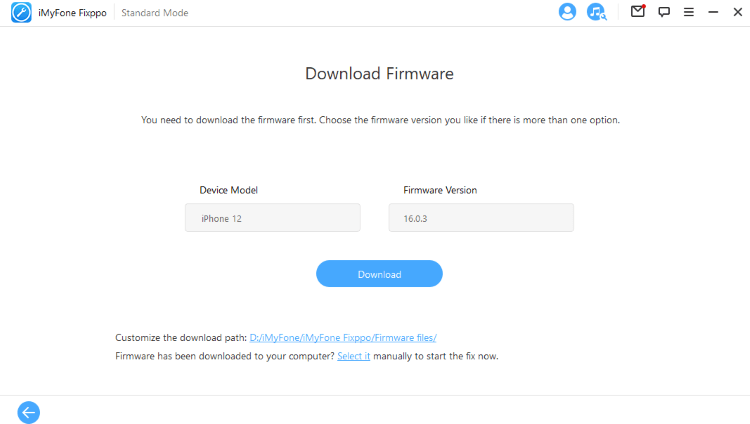 Step 4: Click the 'Start' button and Fixppo will help you out. After the process is finished, your device will be restarted.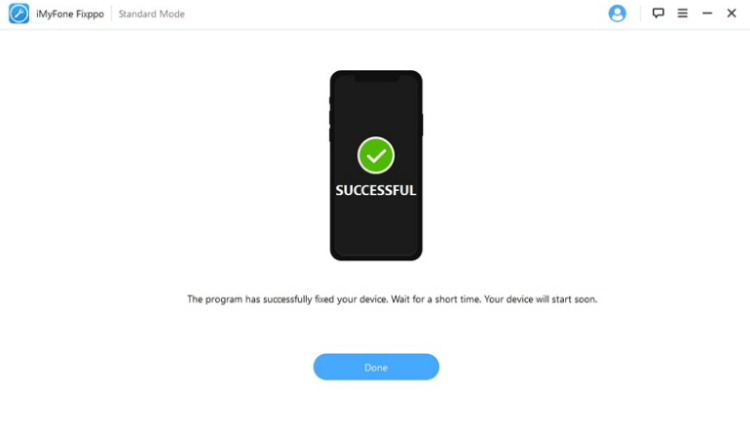 Note
Please keep your device plugged in before the process is completed. Otherwise, it may get bricked.
●Other Situations You May Encounter with iPhone: (All Can be Fixed with Fixppo Easily)
Other 10 Ways to Fix iOS 17 Face Unlock Not Working
1

Restart iPhone
The oldest trick in the book to fix any electronic device is to restart it. The same case is with the iPhone. A forced restart can fix the bugs. To restart your iPhone, follow these steps:
Step 1: Press and hold the volume and side buttons until the power off slider appears.
Step 2: Drag the slider. It will take 30 secs before your device is switched off.
Step 3: To switch on your device, press and hold the side button until the Apple logo appears.
---
2

Disable Face ID with a Mask
If you are using Face ID with a mask in landscape mode, it may not work properly. This is because you may have set a true depth camera to authenticate. Disabling Face ID with a mask can solve your issue. Follow these steps to disable Face ID with mask:
Step 1: Settings > Face ID and Passcode.
Step 2: Scroll down off Face ID with a mask.
Step 3: Now try using your Face ID to unlock your iPhone.
---
3

Turn Off Require Attention
Turning off 'Require Attention for Face ID' allows you to unlock your phone even when your eyes are closed or you are looking away from the screen. Here is how to do.
Step 1: Settings > Accessibility.
Step 2: Choose 'Face ID & Attention' option.
Step 3: Turn off the toggle for 'Require Attention for Face ID'.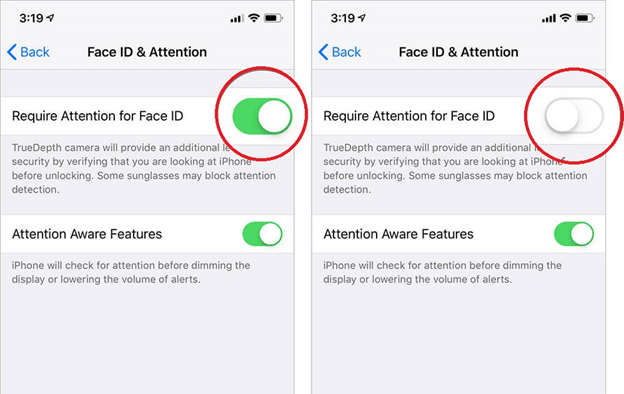 ---
4

Check Face ID Settings
Face ID will not work if it is not set up correctly. You can check the Face ID settings by going to Settings > Face ID & Passcode and entering your password.
If you see the option 'Set up Face ID', it means your Face ID has not been set up correctly.
To set up your Face ID correctly, go to 'Use Face ID For' section and turn on 'iPhone Unlock' option.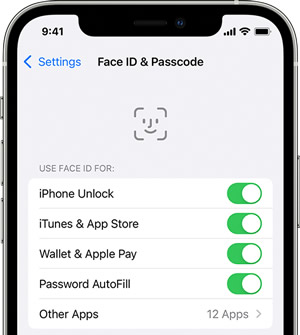 ---
5

Update iOS System Version
In many cases, whenever there is a bug preventing the smooth functioning of any feature, Apple rolls out an update to fix that bug.To check if you have any pending updates, do the following:
Step 1: Settings > General > Software Update.
Step 2: If an update is available, tap on 'Download and Install' option.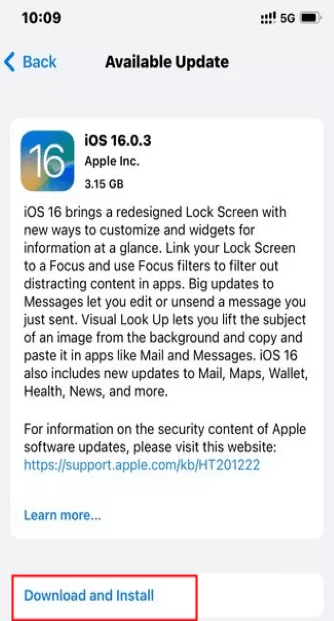 ---
6

Reset Face ID
For Face ID to work smoothly, the scanner must be working smoothly. And resetting it may be helpful for most of the cases.
Step 1: Settings > Face ID and Passcode.
Step 2: Tap on 'Reset Face ID' option.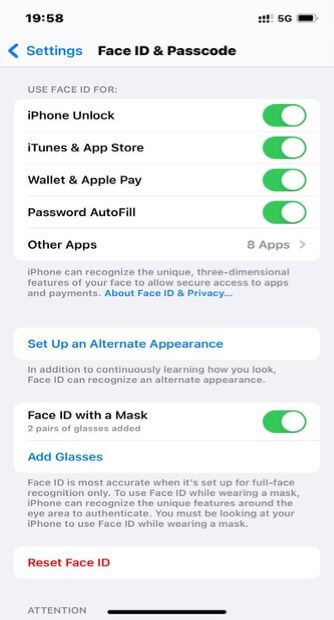 ---
7

Correct Alignment
Face ID only works in an iPhone when the phone is held in the portrait position and it will work in portrait and landscape mode if you use an iPad.
Another factor to check is that you must hold your iPhone about 10 to 20 inches away from your face. So check your alignment before you use Face ID.
---
8

Inspect the Lighting Condition
Face ID in iPhone may not work accurately in dark conditions or dull lightning. In such conditions, the scanner cannot read the facial features accurately. The simple solution to the problem is to move to a place with appropriate lighting.
---
9

Reset All Settings
Reset All Settings is an option for you to restore all settings of the device to factory settings, all settings and configurations you've made on your device will be deleted but not your data such as photos, files,etc.
And it can sometimes be a great help in solving some minor technical problems.
Step 1: Settings > General > Transfer or Reset iPhone.
Step 2: Reset > Reset all Settings.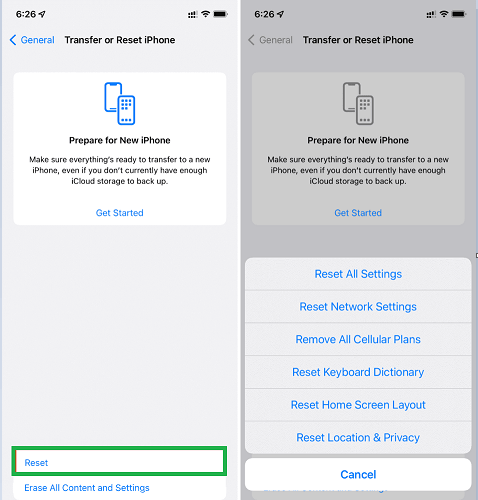 ---
10

Restore Your iPhone
Restore your device may be the last resort in solving the problem, all your data and media files will be erased. Try it if you have to.
Step 1: Settings > General > Transfer or Reset iPhone.
Step 2: Tap on 'Erase All Content and Settings' option.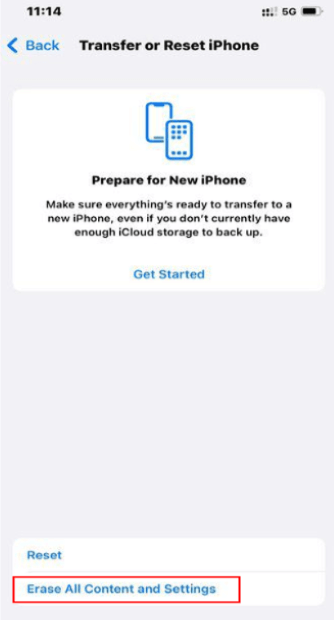 Wrapping Up
Following the tips above, you will probably solve the issue of the ios 16 face unlock not working. Among all the solutions discussed above, iMyFone Fixppo is the simplest and speediest way of dealing with all the ios Face ID not working issues. It not only solves the issue in three simple steps but also keeps the data safe while retrieving your iPhone. In short, if you are stuck with a locked iPhone, try iMyFone Fixppo and get access to your smartphone without any setbacks.
iMyFone Fixppo
iMyFone Fixppo - One-stop solution to downgrade iOS 17
Limited Time 10% OFF Coupon Code for iMyFone Fixppo: YTR5E7