Question
Hello, I am a user of iPhone X. when I take pictures; they don't turn out to be clear. They are blurry. It is hard to digest that the latest iPhone is having such problem. Is the problem of my device or there is any other reason? Please tell me, I am having a very hard time and feeling sad since I bought the device recently. Why my iPhone X photos are blurry?
iPhone is praised for the camera quality and high resolution pictures. iPhone X costs a lot and claims coming with better camera, so that's very distressing when such problem appears. The excitement vanishes the moment we see our photos are very blurry since we expect a lot from the camera functionality. Up to now, there is no official solution from Apple. We are here to offer some tips which we hope can help you in some way.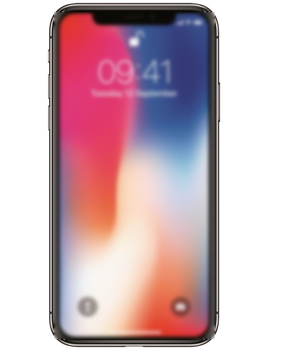 5 Tips to Fix iPhone X Blurry Photos
1. Reset All Settings
In case of iPhone X blurry photos, the first tip we would advise you to try is resetting all your settings in your iPhone X. This will make the settings as the same it was when you bought the phone. Here are the steps to do this.
Go to 'Settings' and select 'General'.
Now, tap on 'Reset' and go to 'Reset All Settings'.
Type in the passcode and select the 'Reset All Settings' option again to confirm.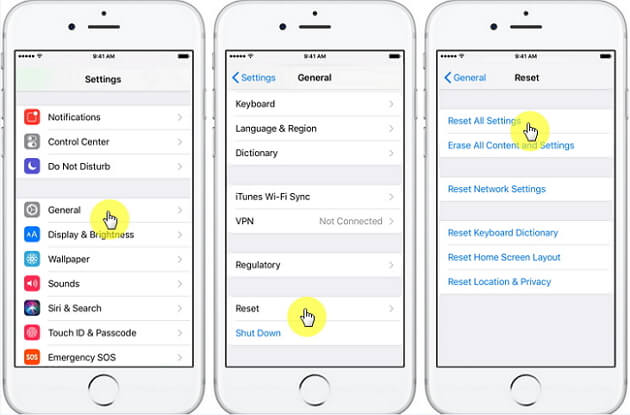 2. Set the Focus Manually
iPhone ideally sets the camera focus by reading the face automatically. This can give you a trouble if you are taking a picture of other subject than someone's face since your device will not be able to focus the subject properly and will result in iPhone X blurry photos. To avoid this, you simply need to tap on the exact part of the screen where the subject is. You will find a yellow square box which will let you know the focusing portion. Once you tap on the screen, the iPhone will focus at the image properly. This will surely turn your iPhone X blurry photos into normal.
3. A Trick You Can Try
You might be new to this trick and don't know about this at all. Your iPhone X camera needs periodic calibration. For this, you just need to charge it fully and then unplug it, or make the battery charged over 50% . Then leave the device for automatic calibration. Don't use your iPhone X until 4 hours later. We hope this trick comes out well and will fix the problem.
4. Restore iPhone with iTunes
Try to restore your device with the help of iTunes if your iPhone X takes blurry photos. This will, however remove all your data. Hence, making backup prior to going for this method will be a smart move. Let us understand how you can restore iPhone X via iTunes.
Initiate the process with launching iTunes in your PC.
Connect iPhone X with the PC using a lightening cable and enter the main interface.
On the iTunes' main screen, look at the top of the left panel, you will find a device icon.
You need to click on it and then hit on 'Summary' option below the device icon.
Under the 'Summary' tap, you will get the option of 'Restore iPhone'.
Click on it and then confirm the restoring process by again hitting the 'Restore' option on the next pop-up window.

This may work and your iPhone X will no more take blurry photos after executing this method.
5. Change a New iPhone X at Apple Store
In case the above solutions went futile and were of no use, we doubt that there is an issue with the device's hardware. In such a situation, we would like to recommend you to search for the nearest Apple Store and talk to the experts there for replacement of your device with the new iPhone X. We advise you to go for this tip as the last resort when you find no resolution to iPhone X blurry photos issue.
6. Extra Tip: Export Photos from iPhone X to Computer
Here is a tip you should try before moving to the Apple Store. You can export your photos and other data from your iPhone X to your PC or just make a backup of your iPhone X before going to the store. You can do this with the help of iMyFone D-Port which is a powerful program and will help in transferring your photos positively. This program offers various features and is compatible with Mac as well as Windows computer. Here are the free trial versions of the program:
Step-by-step Tutorial:
Step 1 – Download and install iMyFone D-Port in your PC. Launch it afterwards and choose 'Back Up & Export from Device' given at the left panel of the screen.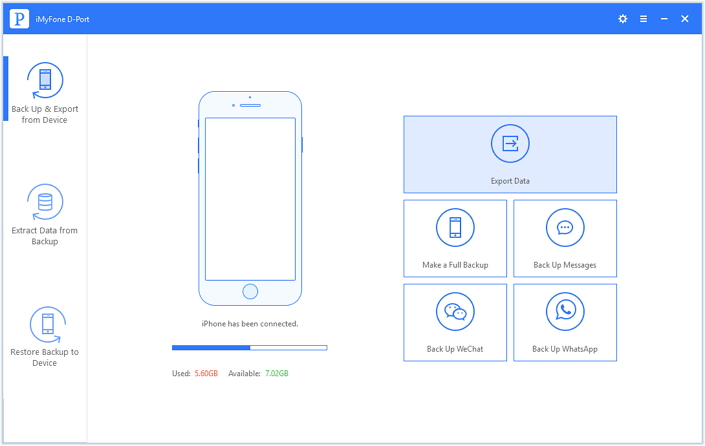 Step 2 – Choose 'Export Data' option now from the right screen. Once you click, you will get all the data on the PC screen that is in your device. Select 'Photo' from there and click on 'Next'.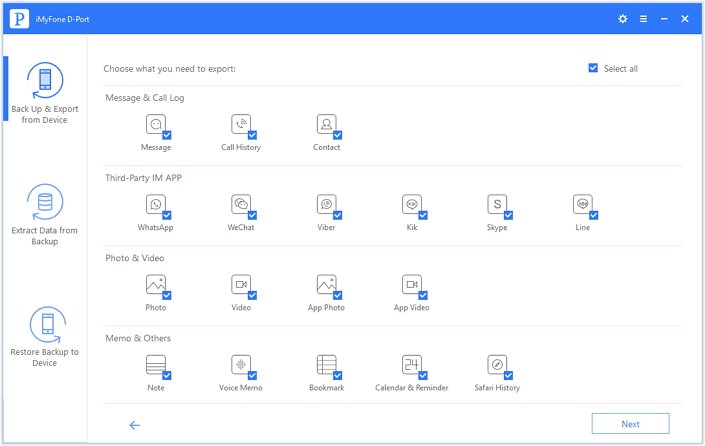 Step 3 – Now, your photos will start getting scanned and the program will let you preview and select your photos once before exporting. Once satisfied, go to the 'Export' button and the photos will be saved to your PC successfully.